Things to Do in Queens This Month - July 2018
July 7, 2018 - by CG Directory Editor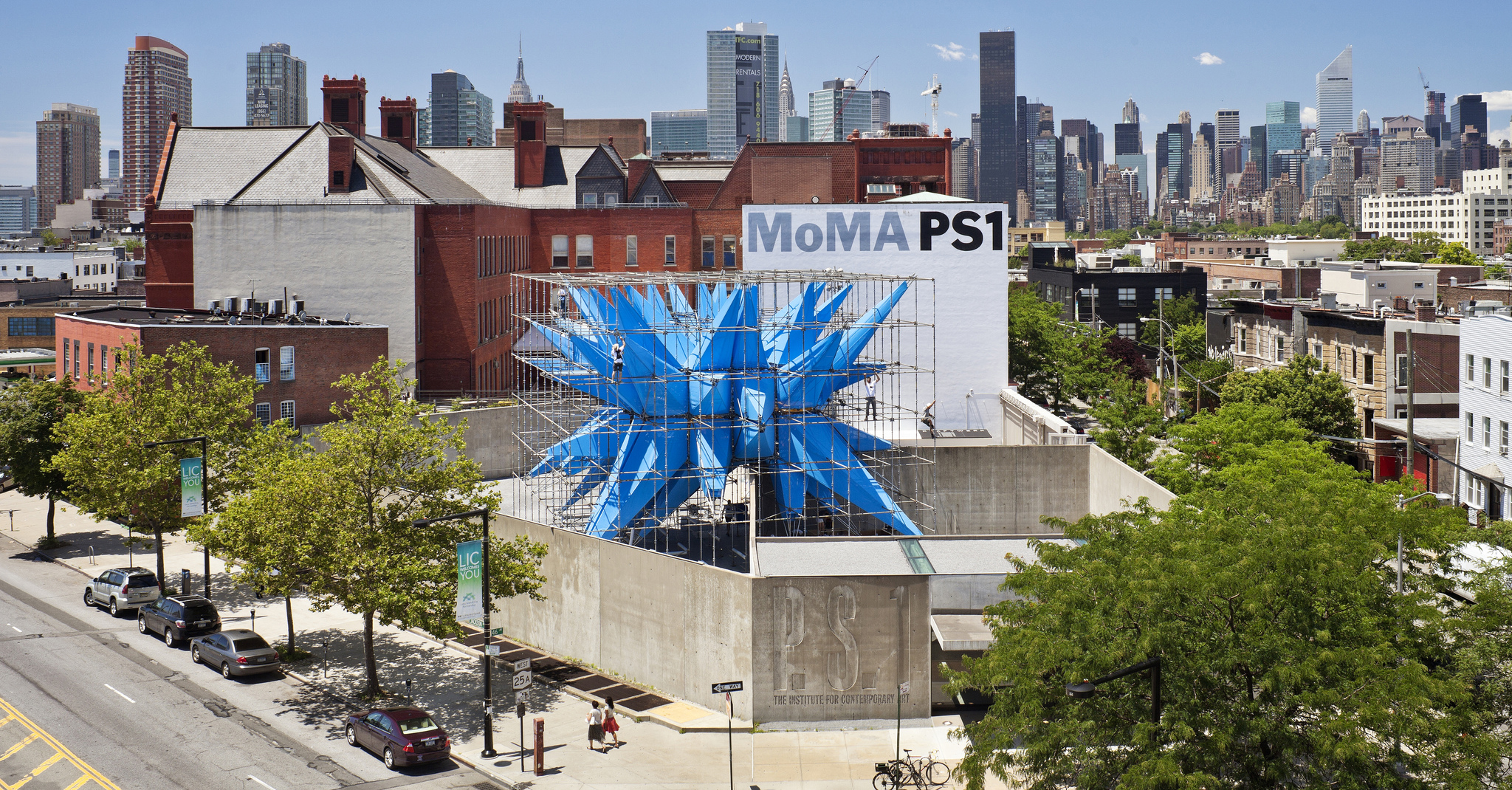 Photo: Forgemind Archimedia/Flickr

If you really want the full New York City experience, you've got to make a trek out to all five boroughs, including the one-of-a-kind area of Queens. Home to MoMA PS1, the New York Hall of Science, Flushing Meadows Corona Park, and the Queens International Night Market, there's plenty to see in do in Queens. Check out City Guide's list of things to do in Queens this month for a full and thorough rundown.


'It's in Queens' Copy Copy Copy Offsite New New Yorkers Workshop - Art + ESOL Class - Queens Museum
July 07, 2018 - Queens
During the class, students will learn conversational English, Speech, and Diction (pronunciation) and grammar. They will also learn the figurative language (metaphors, similes, personification, symbolism, etc.) to be able to compose a one-page poem about the immigration experience. One class will be allocated for students to learn to make collages with a focus on verbs used for a creative process. The collages will serve as a frame for their poems which will be exhibited at Queens Museum later this 2018 and at the conclusion of this class with a gathering with foods from various countries to reflect the great diversity of Queens.
Got Ice 2018: Welcome to the Got Ice Kingdom - Knockdown Center
July 07, 2018 - Maspeth
Got Ice 2018: Welcome to the Got Ice Kingdom [in The Ruins] - Knockdown Center
July 07, 2018 - Maspeth
Welcome To The Got Ice Kingdom! [in The Ruins at Knockdown Center]
Backyard Listening with Seth Magoon - Nowadays
July 07, 2018 - Ridgewood
Every Friday and Saturday night, we invite our favorite selectors down to the Nowadays back yard to set the vibe while you play ping pong, have a drink, grab a bite, lie in the grass or all of the above. Seth Magoon is a Brooklyn-based drummer-turned-DJ, a resident and co-founder of the Solarplexia collective and a label assistant at Soul Clap Records. Recently, he's been hard at work re-launching Stanley's Pharmacy radio. Whether the back yard is your destination or your jumping-off point, he'll set the vibe just right with a set of downtempo, ambient, trip-hop, house and disco.
Seltzer: Precolumbian and Bearcat - Nowadays
July 07, 2018 - Ridgewood
Part of the Discwoman collective, Kerrie Ann Murphy was born in London and DJs, produces and composes as Bearcat. Chaska Sofia, aka Precolumbian, is a DJ, musician and cultural creator whose work focuses on empowerment and decolonization. Seltzer is their West Philadelphia–based, bi-monthly, QTPOC-centered experimental club night and music platform. We're thrilled to have them host this, their first ever edition in New York, at our house.
MOIST - The Creek and The Cave
July 07, 2018 - Queens
"MOIST is a monthly comedy experience hosted by comedian Abby Feldman (Netflix, Redacted Tonight) who provides advice to audience members while inside a bathtub, in between sets by NYC's finest stand up comics."
Drop-in Family Work Shop/ Taller de Familias Such a character/ Tal Personaje - Queens Museum
July 08, 2018 - Queens
The Queens Museum invites children 4-12 and their adult companions to explore different works on view each week through a variety of fun hands-on art making activities. Children with special needs welcome, adaptations available. No fee or advance registration required. Just show up and stay for as long as you like. This week we will experiment with watercolor.
Harold Night at the Creek - The Creek and The Cave
July 08, 2018 - Queens
Each month Distance gathers the top indie improv teams to perform the classic improv form The Harold.
Freaknik - The Creek and The Cave
July 14, 2018 - Queens
Starting in 1982, the city of Atlanta threw an annual party called "Freaknik" which essentially became the largest black spring break party in the country. The party became so big and wild that the city shut it down for good in 1996, but we're all in luck, because comedians Andy Sandford, Noah Gardenswartz and Steve Forrest are bringing Freaknik back, and they're bringing it to Long Island City! "Comedy Freaknik" will be a lot like the original Freaknik, except it's going to happen once a month, and it will be a comedy show hosted by three white guys. That's basically the ONLY difference.
Hot Jazz / Cool Garden Summer Concert Series - Louis Armstrong House Museum
July 14, 2018 - Corona
Wake - Dorsky Gallery Curatorial Programs
Through July 15, 2018 - Long Island City
Exhibition Opening: Wake Opening reception: Sunday, May 6, 2-5pm Exhibition runs from May 6- July 15, 2018
Hardcore Comedy Show - The Creek and The Cave
July 20, 2018 - Queens
Join former porn-star and 2015 AVN Mainstream Star of the Year nominee, Alia Janine for a night of the hardest comedy at The Hardcore Comedy Show! The Hardcore Comedy Show features everyone from strip club bouncers to porn stars that have switched careers into comedy, as well as some of today's top and up-and-coming comedians!
Louis Armstrong Wonderful World Festival - Flushing Meadows Corona Park
July 21, 2018 - Queens
Down the road from Louis Armstrong's home and at the site of the World's Fair, Queens now has a festival worthy of Louis' immense cultural legacy and the Wonderful World he celebrated in his music. Action Bronson and The Soul Rebels will be performing live on Saturday, July 21. Join us for our fifth annual music event in the park showcasing Louis Armstrong's influence on a variety of musical genres and staying true to his mantra that "You gotta listen to all types of music."
The Three Doctors Foundation Healthy Mind & Body Charity Walkathon - Eventbrite
July 21, 2018 - Queens
On Saturday, July 21, 2018 The Three Doctors Foundation will host its 11th annual Healthy Mind & Body walkathon in partnership with Seton Hall University's Educational Opportunity Fund Programs. The purpose of the walkathon is to promote health and fitness amongst local area youth and families in need. This special event will take place RAIN OR SHINE from 12:00pm-3:00pm and will be hosted by Drs. Sampson Davis, Rameck Hunt and George Jenkins, fondly known as The Three Doctors! Walk as an individual or ask your friends and family to form a team of walkers! Enjoy free snacks, face painting, giveaways, and entertainment for kiddies and adults! This event is FREE and open to the general public! Attendees are also welcome to make a tax exempt donation to support our future outreach programs!
LAN Party - The Creek and The Cave
July 25, 2018 - Queens
"LAN Party is a comedy show hosted by the creators of Hard Drive, the video game section of The Hard Times! Each month, a guest comedian plays one of their favorite video games in front of a live audience and, along with a panel, rips it apart with jokes. Plus, the whole thing is live-streamed right onto the internet, so you can join in and interact with the show no matter where you live!"
40th Annual Thunderbird American Indian Mid-Summer Powwow - Queens County Farm Museum
Through July 29, 2018 - Floral Park
(Times listed below) New York City's oldest and largest Powwow will feature three days of intertribal Native American dance competitions to which the public is invited. Over forty Indian Nations will be represented at this spectacular event held in the apple orchard on the farm grounds. A large selection of quality Native American art, crafts, jewelry, and food will be available for sale. DAY PASS: $10 adult; $5 child (ages 12 & under) WEEKEND PASS: $16 adult; $7 child (ages 12 & under) Farm Members are FREE
The LIC One Act Play Festival 2018 - The Secret Theatre
Through August 02, 2018 - Long Island
The LIC One Act Festival 2018 is a self-producing competition style one-act play festival. The plays are divided into up to six different programs. The Audience will vote for best plays. Those scores will be averaged to insure that everyone has a fair chance regardless of audience size. The top six to ten nominated plays will compete for the Best Actor, Best Actress, Best Director and Best Play. Best Actor wins $50, Actress $50, Director $50 and Best Play $100. As well, those plays in the Finals will be offered a chance to be non-exclusively published in The Secret Theatre's Anthology of Short Plays. We also intend to invite the finalists to have their play published in a short play anthology. This would be a non-exclusive deal, which doesn't prevent the author from pursuing a deal with Samuel French for example and is not mandatory. We will be using the theatre's standard lighting plot and will provide you with a light and soundboard operator. In addition we will offer free 4-hour rehearsal space to each show from July 2nd - 8th, which is subject to availability and on a first come first served. Each play is responsible for providing their Director and Actors for their producti... (read more)
Before We're Gone - LocalTheatreNY.com
Through August 05, 2018 - New York
BEFORE WE'RE GONE a new play by Jerry Small, Directed by Joe John Battista A Pulitzer-winning playwright, screenwriter and outspoken political activist, who has disappeared from her high-profile life in New York, Hollywood, and the tabloids, is hiding under an assumed name in a secluded seaside motel in Santa Barbara, California, where she intends to end her life by her own hand. At the very moment she is about to commit suicide, there is a knock on her door. It is a man with whom she had a brief relationship twenty-five years ago, when she was thirty-six and at the height of her Broadway fame and he was a naïve twenty, studying to be a Catholic priest. They met during the nineteen fifties in Reno's famous art-deco Mapes Hotel, where she was staying for her six-weeks divorce. He was working in the hotel while on sabbatical from the Franciscan Order, struggling to resolve doubts about the priesthood and himself. Over the last twenty-five years, they have not seen each other nor spoken. The play stars Leenya Rideout, whose Broadway credits include War Horse, Company, Cabaret and Cyrano de Bergerac. Also starring John Zdrojeski, who has appeared in numerous regional ... (read more)
Public Process Commission - Xaviera Simmons: Convene - Hunter's Point South Park
Through August 19, 2018 - Long Island City
SculptureCenter is pleased to announce Convene, a temporary public art project by Xaviera Simmons. Simmons's project is the third artwork commissioned through SculptureCenter's art education program Public Process. Convene is a sculptural installation of aluminum canoes painted with designs that abstractly and explicitly evoke national flags symbolic of the diverse historical and contemporary demographic makeup of Astoria and Long Island City. The work will be installed on land along the East River in Hunter' Point South Park in Long Island City.
Seasonal Farmstand - Queens County Farm Museum
Through November 04, 2018 - Floral Park
Find out what's 'growing on' at Queens Farm when you shop at our on-site Seasonal Farmstand. We grow over 50 varieties of vegetables, so come by and see what's in season each week! We'll give you tips on how to make easy, nutritious meals for your family. Our Seasonal Farmstand continues through the first week of November. EBT & SNAP benefits accepted. Members always receive 10% off produce. Farm-fresh eggs available starting at 12 pm (1 doz/customer; first-come first-served)
Looking for Free Group Planning Services?
Get free advice on planning your group's trip to New York.
MORE Activity Planner ARTICLES
RESTAURANTS

Beloved midtown spot takes inspiration from local tradition,...

THEATER

In a heartbeat, 38 planes with 6,579 passengers were strand...

SHOPPING

The world's largest source of cameras, camcorders, and more ...

SIGHTSEEING

The only provider of ferry transportation to the Statue of L...