This Week in NYC (8/8-8/15)
August 8, 2018 - by City Guide News Desk
Looking for what to do in New York? We've got the latest on all the goings-on. This week is all about FREE! There's the Hong Kong Dragon Boat Festival this weekend, Mavis Staples at Lincoln Center Out of Doors, The Breeders in Prospect Park, Summer Streets, Broadway in Bryant Park, and much more!
THE BIG EVENT
(8/11-8/12) The 28th Annual Hong Kong Dragon Boat Festival at Flushing Meadows Corona Park in Queens. hkdbf-ny.org
PLUS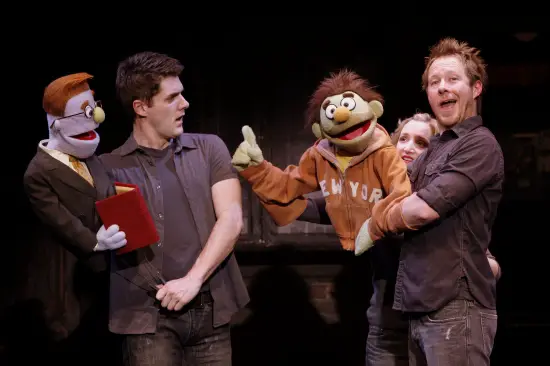 (8/9) Thursdays are Broadway in Bryant Park! Enjoy FREE performances from Avenue Q, Anastasia, and more!
(8/10) All American Girls Professional Baseball League Celebration at Yankee Stadium. 5pm.
(Now-8/25) Harlem Week is underway! Music, food, fashion, talks, and more.
(Now-8/17) Restaurant Week is on! That means $26 two-course lunches, $42 three-course dinners! Check out the Best of Summer Restaurant Week NYC.
EXHIBITION OF THE WEEK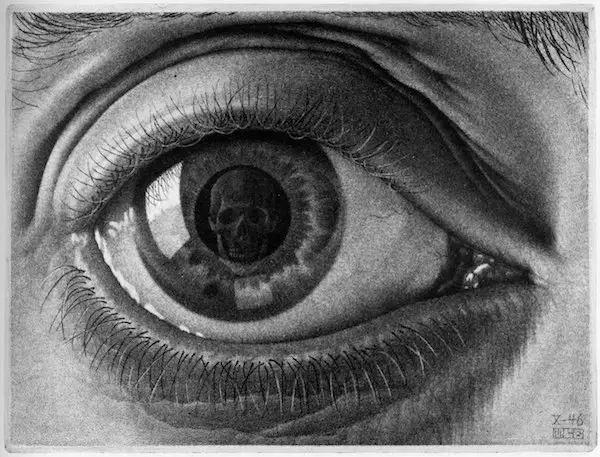 Escher's Eye depicts an eye with a skull imprinted onto its pupil.
(Now-2/3/19) Even over a century after his birth, Dutch artist M.C. Escher (1898-1972) continues to astound. Catch more than 200 of Escher's mind-bending works at Escher: The Exhibition & Experience in Brooklyn's Industry City. Exploring the intersection of art, mathematics, science, and poetry, the exhibition will feature interactive immersive experiences that bring the artist's optical illusions to life. eschernyc.com
PLUS
(Now-9/16) Magic and New York have a long history together. Famed NYC shops carried all the tricks during "The Golden Age of Magic" (1853-1932), and no less a legend than Harry Houdini grew up here (he made his home in Harlem later in life). Delve into the world of illusion at Summer of Magic: Treasures from the David Copperfield Collection at the New-York Historical Society, which features a recreation of an antique magic shop, shelves complete with magic sets, decks of cards, linking rings, and a disappearing bird cage. On Wednesday, August 15th, learn more at the special evening lecture Abracadabra to Alchemy: 7000 Years of Magic.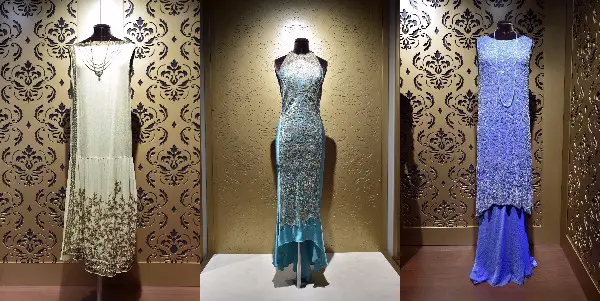 (Now-9/3) Extended! Downton Abbey: The Exhibition, based on the beloved television show Downton Abbey. Be transported to post-Edwardian England, where the characters and the iconic house come to life. You'll be immersed in the fascinating social history, culture, and some of the most memorable moments and sets from the show's six-season run, including Mrs. Patmore's kitchen and the servants' quarters.
(NEW!) Sports in America provided a unique form of solace after the seismic losses of the terrorist attacks of September 11th, 2001. Comeback Season: Sports After 9/11, a special exhibition at the National September 11 Memorial & Museum, delves into uplifting moments at games in the aftermath of the attacks. Explore the stories of Mike Piazza's home run during a New York Mets home game, President George W. Bush's first pitch at a World Series game at Yankee Stadium, and the New York City Marathon on November 4th, 2001. Video, artifacts, and moving images help provide context for a nation coming back together.
(Now-10/14) The American Folk Art Museum presents Charting the Divine Plan: The Art of Orra White Hitchcock, which brings together aspects of art, love, science, and religion, as expressed by one of America's first female scientific illustrators. Working in the mid-19th century, Orra White Hitchcock was equally skilled in the natural sciences and in art, and her illustrations of plant life, geological formations, fossilized animals, and dinosaur tracks were used in Amherst College lectures and the scientific journals of the day. The exhibition puts on display Hitchcock's rarely seen drawings and paintings, some up to 10 feet long, which demonstrate both scientific clarity and an unexpected modernity.
(Now-9/12) An Incredible Giacometti Retrospective Comes to the Guggenheim Museum. Swiss artist Alberto Giacometti (1901-1966), a Modernist sculptor, was a master of perspective. His elongated human figures, spindly miniatures, and ghostly paintings and drawings invite the viewer to lean in close and evaluate the work on its own terms rather than those of the viewer herself. The exhibit features more than 175 works by the artist.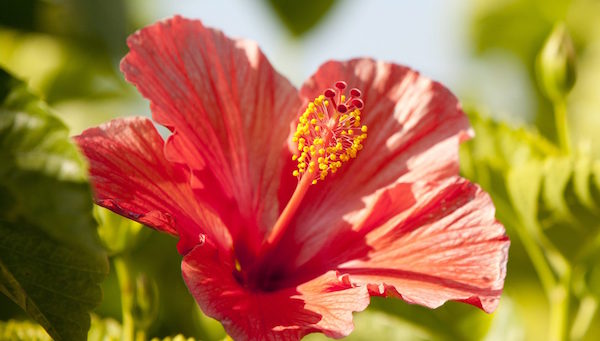 (Now-10/28) In 1939, the pioneering American Modernist Georgia O'Keeffe (1887–1986) went to Hawaii on commission for a Hawaiian Pineapple Company promotional campaign. What she created provides the inspiration for the landmark new exhibition Georgia O'Keeffe: Visions of Hawai'i at The New York Botanical Garden. A stunning display in the LuEsther T. Mertz Library Art Gallery includes 17 of O'Keeffe's Hawaii paintings, not seen together in New York since their debut in 1940. The historic Enid A. Haupt Conservatory explores the remarkable beauty and variety of Hawaiian flora, as well as its complex botanical and cultural history. The garden (just a 20-minute Metro-North ride from Grand Central Terminal) also features a living collection of more than one million plants.
COMEDY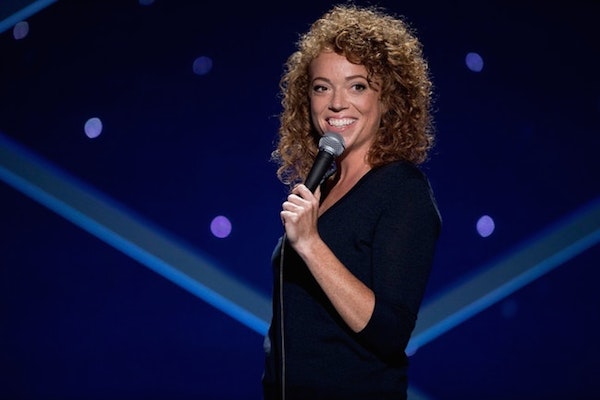 (8/7-8/8) The Break's Michelle Wolf performs at The Bell House.
PLUS
(8/10-8/11) Paul Virzi at Gotham Comedy Club.
(8/12) Trevor Noah at The Rooftop at Pier 17.
(Ongoing) Catch the latest and funniest on the comic strip at the LOL Times Square Comedy Club. Use promo code CITYGUIDE for 50% off tickets!
Click here for more comedy shows in NYC this weekend.
KIDS
(8/10) Enjoy a screening of Ghostbusters aboard Intrepid, complete with Hudson River views, as part of their Summer Movie Series. FREE! (Based on a first-come, first-served basis.) Doors open 7pm. Movie begins at sunset. Find out more about Intrepid's 75th anniversary festivities in August here.
(8/11-8/12) Family Bowl at Brooklyn Bowl. Noon-5pm. No cover. Every weekend.
(Limited time!) Speaking of Ghostbusters, fans will want to check out The Void's Ghostbusters Dimension Virtual Reality Experience, available for a limited time at Madame Tussauds!! Read more about the experience here.
(Now-October) Get a taste of what it's like to walk on the moon, FREE, with Samsung's 837 Gear VR in the Meatpacking District. Must be 13+ and make a reservation. 837gearvr.com
(Now-8/26) Summer Kid Matinees at the Museum of the Moving Image, including Yellow Submarine, The Muppet Show, and The Greatest Showman. 11am.
(Ongoing) Grab the family, get a Luna pass and ride the Cyclone or the Cozmo Jet, plus stroll the beach with a hot dog and more! Luna Park on Coney Island.
(Now-9/30) Big City Fishing Sundays on Pier 25 in Hudson River Park.
Adults and kids aged 5+ learn how to fish while engaging with trained environmental educators about river science topics. The park provides the rods, reels, and instruction. 11am.
(New) The Smash Dash game at Ripley's Believe It or Not! Times Square will keep kids on their toes! Keep your reflexes sharp, in this all-new race against time. Here is a coupon!
(Ongoing) Kids of all ages will want to check out the brand new Gulliver's Gate, a $40 million extravaganza that allows visitors to travel the globe without leaving Times Square. Latin America, Asia, the Middle East, Russia, and Europe are all here in incredibly detailed miniature. And don't let that word "miniature" fool you—Gulliver's Gate feels like it covers acres, stretching a full city block with the wonders of the world.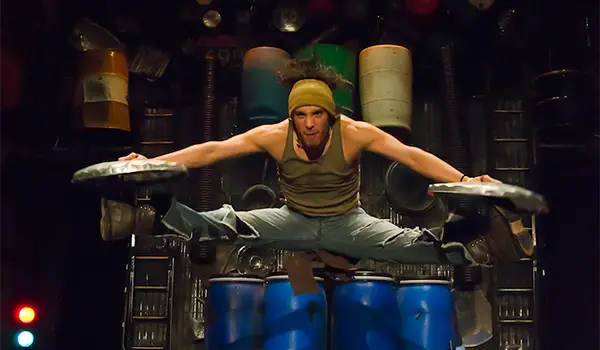 (Ongoing) Exhilarating Family Fun at Stomp NYC. Special discount packages available!
Click here for more things to do with kids this weekend.
For more kids activities, check out our sister site nymetroparents.com!
SIGHTSEEING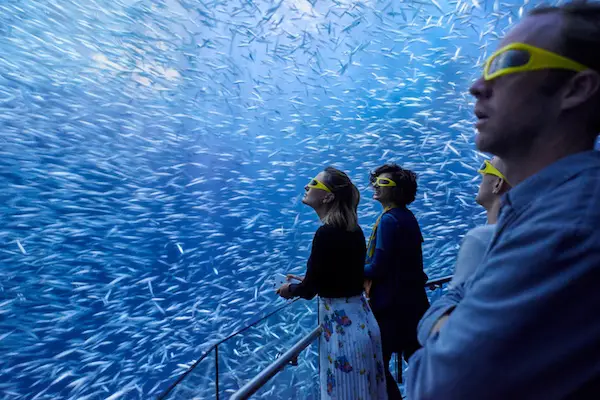 (Now-8/31) Sip 'n Sea: beach-themed Friday nights at National Geographic Encounter: Ocean Odyssey in Times Square. If you can't make it to the beach, join Encounter for "Sip 'n Sea," a fun seaside-themed wine night. From 4pm to 9pm every Friday throughout the summer, your ticket to Encounter will include a glass of wine or non-alcoholic beverage. Use our coupon to take $5 off admission!
PLUS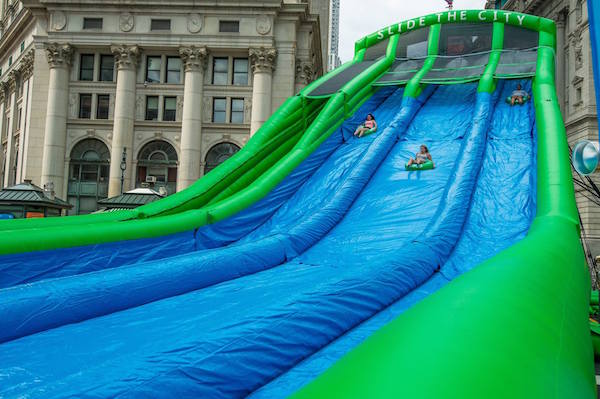 (8/11, 8/18) Citi Summer Streets returns to make a splash with traffic-free stretches of Broadway opened up across the city. Get an early start: Citi Summer Streets runs from 7am-1pm.
(Ongoing) Check out NYC's hottest new museum, exploring the world of espionage, SPYSCAPE!
Bring a loved one to take in the breathtaking view at Top of the Rock.
Zip up 100 stories in 60 seconds and see New York City atop One World Observatory. Use this coupon and save: 20% off!
Explore New York City from the best vantage points with Helicopter Flight Services Tours. Choose from four different itineraries.
(NEW!) This summer, a new escape room has been added to the long list of can't-miss attractions at Ripley's Believe It or Not! Times Square. Ripley's Relic leads adventurers underground as they solve a series of puzzles together. When each one is decoded, kids will find a truly amazing object, the mysterious Ripley's Relic itself. Unlike other escape rooms, this adventure moves from one mysterious environment to the next, laid out by professional set designers who bring a Hollywood flair. A live guide is on hand to help facilitate the experience. Here's a coupon for discount Ripley's admission!
MUSIC & NIGHTLIFE
(8/9) Gary Clark Jr. & Fiona Silver perform in Prospect Park, FREE, part of BRIC: Celebrate Brooklyn! 7:30pm
(8/11) The Breeders/Speedy Ortiz perform for FREE in Prospect Park, part of BRIC Celebrate Brooklyn!
PLUS
(8/7-8/8) A Very Special Evening with Regina Spektor Solo at Brooklyn Steel.
(8/9) Cooper Hewitt, Smithsonian Design Museum introduces the world of design in the masterpiece that is Carnegie Mansion. On Thursday evenings in summer, the museum's popular performance series Cocktails at Cooper Hewitt can be found outdoors in the Arthur Ross Terrace and Garden. On 8/9, a stirring performance by ShoutHouse.
(8/9) Summer Session with Calvin Harris. Madame Tussauds New York is taking the silent disco concept up a notch by placing Scottish DJ Calvin Harris at the head of the party. The legendary Times Square attraction will transform into a club where you can pop on headphones and dance like no one's watching. You can also grab a selfie nearby with a new wax figure of Harris and hundreds of other uncanny A-list figures. Here is a $5 off coupon for VIP admission!
(8/10) For more than 70 years, Circle Line has been showing guests the best sights of NYC. In addition to a full lineup of sightseeing cruises, this summer you can get out on the water with Rockin' the River Music Cruises, floating open-air concerts. Friday, August 10th brings Kashmir: The Live Led Zeppelin Show.
(8/11) Beers With(out) Beards toasts women in the craft beer industry. The fest will take place at The Well in Brooklyn. Get tickets here.
(8/11-8/12) Art Students League Draw-A-Thon! This all-nighter will feature live models, competitions, giveaways, and more. Participants of all skill levels will be given 12 hours to draw and paint in the legendary studios where some of the most famous names in American art honed their skills. Must be 18+ 7pm-7am. Get tickets here.
(8/13) $1 Filet at Morton's The Steakhouse!! Hey! $1 petit filet mignon sandwiches at the bar!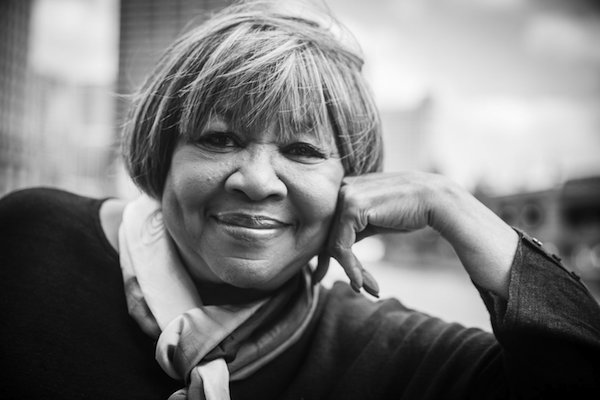 (Now-8/11) Lincoln Center Out of Doors concludes this weekend! On Saturday, August 11th, Mavis Staples give a FREE performance. 7:30pm in Damrosch Park.
(Now-October) Calling all rosé fans for a pop-up "Rosé Mansion" in the city! Get tickets here.
Click here for more nightlife this weekend.
Cheers! Check out the Best Rooftop Bars in NYC.
For information on LGBTQ nightlife, visit our brother site metrosource.com!
SNEAK PEEK NEXT WEEK
Photo: Bachrach Photograph
(8/17) Rufus Wainwright performs at the Capitol Theatre in Port Chester.
(8/17) Cake and Ben Folds perform at Forest Hills Stadium in Queens.
(8/18) The Blues BBQ Festival at Pier 97 will feature tasty goodness from Arrogant Swine, Dinosaur Bar-B-Cue, and Fort Gansevoort BBQ. There's also live entertainment, with The Slam Allen Band, Danielle Nicole, Welch Ledbetter Collection, and more!
---
Like what you see here? Share it with your friends on Facebook! Find out more about what to do in August here. We've got September covered, too!
Looking for Free Group Planning Services?
Get free advice on planning your group's trip to New York.
RESTAURANTS

Beloved midtown spot takes inspiration from local tradition,...

THEATER

Beloved diva Bernadette Peters and four-time Tony nominee Vi...

SHOPPING

Swiss luxury watch manufacturer for men and women since 1853...

SIGHTSEEING

A state-of-the-art Coney Island amusement park that's home t...