Random Live Music in New York City This Week - June 17-June 24
June 17, 2018 - by CG Directory Editor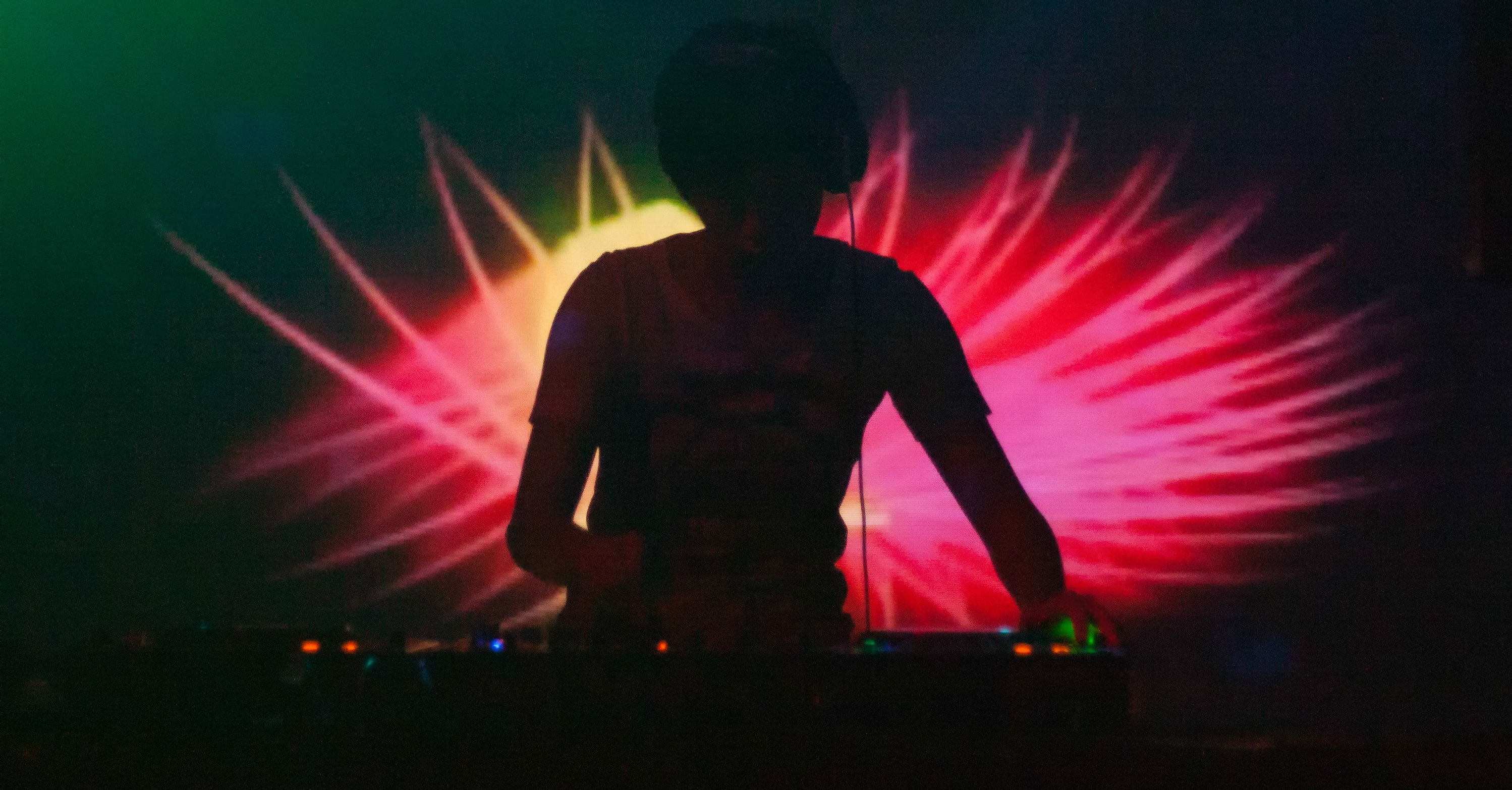 Photo: Flickr/MIXTRIBE

City Guide's complete music listings also have miscellaneous New York calendar items covering other genres of musical performances. Here you can find world music, global beats, DJ and electronic music shows, choirs and choruses, and even more concerts at top venues from Brooklyn to Manhattan to Queens and beyond.


Everybody Loves The 90's Brunch & Day Party - Big Poppa Edition - MIST Harlem
June 17, 2018 - New York
The 70's were groovy, the 80's were totally awesome, but everybody knows that the 90's were downright dope! 90's fashion, flava, and especially the MUSIC were everything! Well, we at The Alumni Group are yearning for those times, and we especially miss the soundtrack that filled our days -- from gritty hip hop to sultry soul music to boy bands! So on Sunday, Janurary 14th, we're throwing back to the 90's at Everybody Loves The 90's Brunch & Day Party at Mist Harlem! For $35 get an appetizer, brunch entrée and 1.5 hours of bottomless brunch cocktails (Mimosa, Bellini,Sangria)! DJ E Class will be spinning classic 90's hip hop and R&B to keep you and your crew moving while you eat and drink. And to elevate the experience, we're bringing back boy bands! That's right, you will also enjoy LIVE music by the RNB Boys (Jerome Bell, Devin Snow, and Timorris Lane), who'll be belting out 90's ballads during brunch. "Ooooh yeah!" If you miss this, you're buggin 'cause this brunch will be phat, yo! Word up
Naamah's Ark - MasterVoices
June 17, 2018 - New York
This dramatic oratorio by composer Marisa Michelson and librettist Royce Vavrek tells the story of Noah's Ark, from the perspective of Noah's wife. Naamah is a strong woman who must guide all the diverse species of animals in coming together as the Ark reaches dry land. From the birds to the hippos, each group has its own concerns. Can they learn to live together after the crisis has passed? In a new version of the piece, community members from Lower Manhattan join MasterVoices in shared music-making to explore themes of diversity, the role of women in society, and the possible devastation of climate change.
Salsa Sunday - Industry City
June 17, 2018 - Brooklyn
Live music, dancing, family activities, and a local pop-up market every other Sunday.
Sunday Dayclub: Magic Carousel Sundays - Coney Art Walls
June 17, 2018 - New York
Thor Equities has announced its summer 2018 program for Coney Art Walls, the outdoor museum of street art curated by Joseph Sitt and Jeffrey Deitch. Located at 3050 Stillwell Avenue in Coney Island, the public art wall project will debut on Friday, May 25th, and remain open from 12pm to 8pm daily through September. Coney Art Walls features works from renowned artists including Crash, Daze, Lee Quinones, Ron English and Miss Van, as well as Aiko, Alexis Diaz, Buff Monster, Chris Stain, D*Face, Eine, eL Seed, Ganzeer, Haze, How & Nosm, Icy & Sot, IRAK, Jim Drain, John Ahearn, Kashink, Lady Pink, The London Police, Mark Bode, Mister Cartoon, Nina Chanel Abney, Nychos, Pose, RETNA, Shantell Martin, Sheryo & The Yok, Tats Cru, Skewville, and Tristan Eaton. Throughout the summer, Coney Art Walls will host Magic Carousel Sundays in collaboration with Live On Air Events. The space will be transformed each Sunday into a lush, open-air oasis, featuring renowned DJs from across the globe, a massive turf lawn, bars, tables and daybeds. Events include: – Renowned DJ/Producer Timmy Trumpet and Breathe Carolina perform on May 27th – Producer/DJ duo Vinai brings a... (read more)
Voss Event's Drag Brunch - Highline Ballroom
June 17, 2018 - New York
nleash your inner diva at our world famous Drag Brunch at Highline Ballroom with wild performances by NYC's top female impersonators and special guests from the hit television series RuPaul's Drag Race. The fun is fueled by bottomless cocktails from the bar.
Roger Daltrey performs The Who's 'Tommy' w/ The New York Pops at Forest Hills Stadium - City Winery
June 17, 2018 - New York
City Winery has partnered with Forest Hills Stadium to bring you great seats, and bring our urban winery vibe to Queens with the City Winery Wine Garden, an exclusive, covered, all-weather spot just steps from your seats. Wine Garden guests will enjoy unlimited wine from Manhattan's only winery and light snacks before and during performances by acclaimed artists such as Robert Plant, David Byrne, Nathaniel Rateliff and many more.
OFF TOP Collective - PIT Striker Mainstage
June 17, 2018 - New York
The best Hip Hop Improvisers from OFF TOP: A Hip Hop Improv Mixer has come together for a spectacular showcase! New teams that have scenes that lead into a rap song accompanied by beatboxing! With an appearance of guitar, piano, and MORE!
Funkbox Nyc | - Cielo
June 17, 2018 - New York
The Legacy Continues. Tony Touch A.K.A Tony Toca continues to be a force to be reckoned with. Tony Touch, an icon in Hip Hop and in the Urban Hispanic genre plus seasoned player in the game, is a true innovator and has revolutionized the DJ game over and over. From his legendary mix tapes, to his skills on the 1's and 2's, he has become one of Hip Hop's most recognized DJ's. This C.E.O/Artist/Producer is now currently working on his 7th commercial release titled "The Piece Maker 3…Return of the 50 MC's" and is expected to make history once again.
Grizzly Bear + Spoon - Prospect Park Alliance
June 20, 2018 - Brooklyn
Grizzly Bear performs at the Bandshell as part of BRIC Celebrate Brooklyn! Festival, presented by BRIC in partnership with Prospect Park Alliance. One of the mainstays of the indie rock scene of the 2000s and 2010s, Grizzly Bear recently came back from a five-year hiatus in 2017 with Painted Ruins, which the New York Times described as the band pushing "its music further both inward and outward" with "secrets and misgivings that are gorgeously wrapped." Previous to that, the band had put out four studio albums including Horn of Plenty (2004), Yellow House (2006), Veckatimest (2009), and Shields (2012). All of which earned them critical acclaim, fans around the world, and even an opening spot on Radiohead's 2008 tour. Having formed in Brooklyn, we are happy to welcome Edward Droste, Christopher Bear, Chris Taylor, and Daniel Rossen back to the borough. Spoon, the indie rock band from Austin, Texas, also performs at the Bandshell in support of its ninth album, Hot Thoughts. According to Pitchfork, "Spoon stay in their well-earned lane but tweak the formula just enough on their ninth album, keeping their reliably great songwriting and adding new, electronic textures." Formed in ... (read more)
Truth Thursdays - Cielo
June 21, 2018 - New York
Deorro - Marquee NYC
June 22, 2018 - New York
The Freedom Party Nyc - Irving Plaza
June 22, 2018 - New York
About Last Night - Cielo
June 23, 2018 - New York
Siren | Girl Pride Nyc - Watermark Bar
June 23, 2018 - New York
This is it! Henrietta Hudson + Girl Pride NYC brings you the Event of the Season w/ 1500+ Gay Gals & their LGBTQ friends & allies! The party you've been waiting for all year! Join us at our spectacular open air venue w/ sweeping vistas overlooking the glistening river at Watermark @John St. @ South Street Seaport! Delicious nibbly things served until 4am! NYC's Hottest Rock Star Bartenders! Headlining International DJ Whitney Day + DJ Kamikace (Vienna) + DJ Shaked (Tel Aviv) + DJ MO (NYC) With Aussie Pop Sensation LadyHood burning up the stage! Stunning GOGO's courtesy of Blackhaus Creative! Hosted by your fave rave CB Glasser!
Looking for Free Group Planning Services?
Get free advice on planning your group's trip to New York.
MORE Activity Planner ARTICLES
RESTAURANTS

Beloved midtown spot takes inspiration from local tradition,...

THEATER

In a heartbeat, 38 planes with 6,579 passengers were strand...

SHOPPING

The world's largest source of cameras, camcorders, and more ...

SIGHTSEEING

The only provider of ferry transportation to the Statue of L...