Live Music in Clubs and Bars in Downtown NYC This Week - May 13-May 20
May 13, 2018 - by CG Directory Editor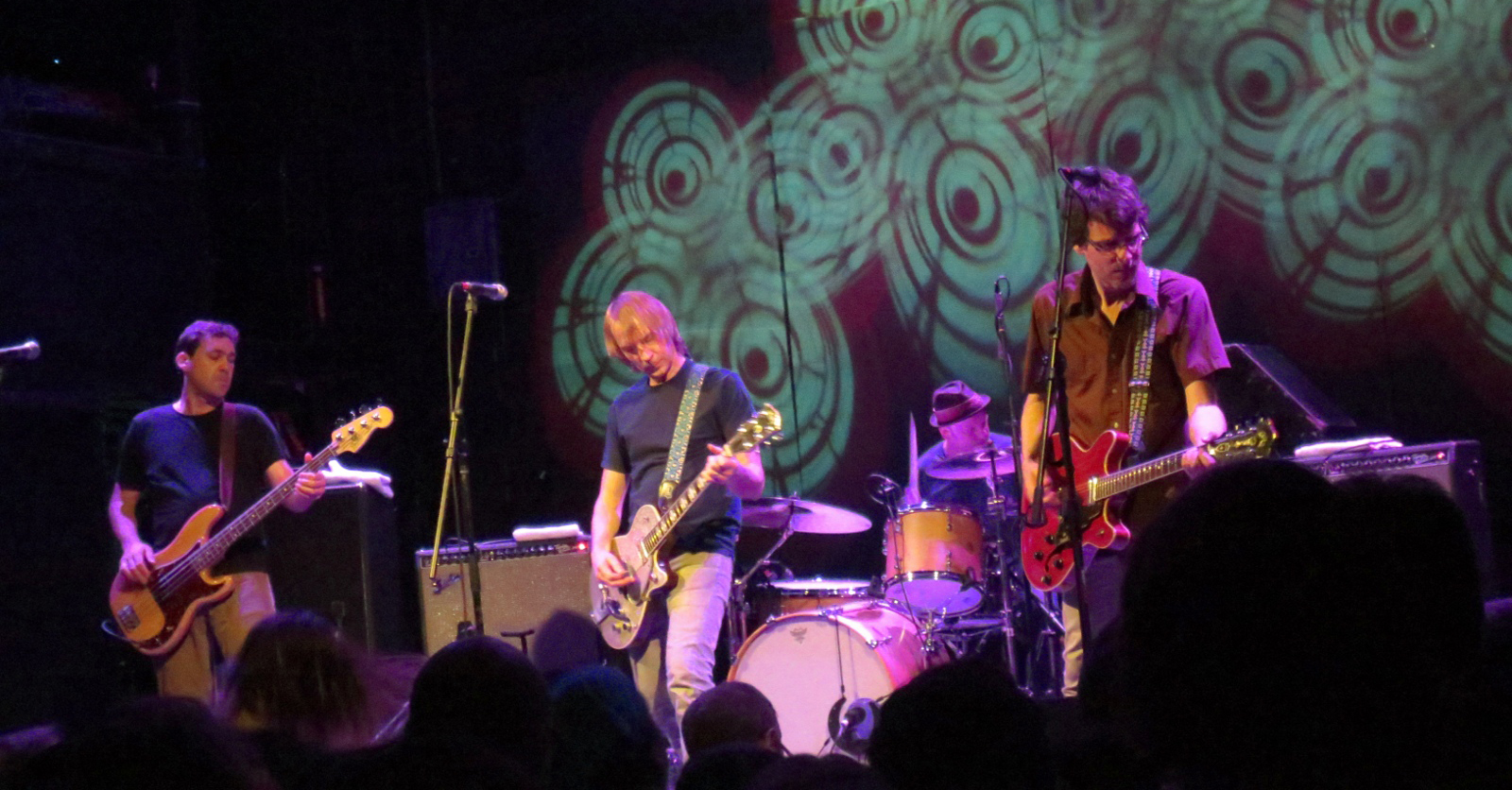 Photo: Vladimir/Flickr

Downtown NYC has long been a capital of live music. With venues like the Bowery Ballroom, Mercury Lounge, and Terra Blues, fans of rock, jazz, and more have long been drawn here. City Guide's roundup of live music in clubs and bars will connect you with tunes at dozens of great downtown venues.


Home Again: Mother's Day Tribute to the Music of Carole King - City Winery
May 13, 2018 - New York
HOME AGAIN leaves no stone unturned, covering the entire repertoire of the multi-award winning singer/songwriter Carole King. Included on the list are songs Carole wrote & recorded on her own as well as songs she wrote that were recorded by other musicians. She made her mark with 'Tapestry' in 1971 but was already a well established songwriter for over a decade starting with her first hit in 1960 "Will You Love Me Tomorrow" recorded by the Shirelles. Other well-known hits from Carole include "Pleasant Valley Sunday" by The Monkees, "Take Good Care of My Baby" by Bobby Vee, "Up on the Roof" by The Drifters & many more old favorites. We will take you on a musical journey spanning decades of amazing music! HOME AGAIN, comprised of professional musicians who have been working together for over 30 years, is dedicated to preserving Carole's legacy. The band includes - Deb De Lucca (Carole): Piano & lead vocals, Keith Droz: Drums & vox, Bobby Sproviero: Bass & vox, Rich Weiner: Acoustic & Electric guitar, John McDonough: keyboards & vox, Stantawn Kendrick: Sax & flute. HOME AGAIN pays tribute to the singer/songwriter while also adding our own musicianship, interpreting her songs ... (read more)
Ms. Lisa Fischer & Grand Baton - Blue Note
Through May 13, 2018 - New York
Ms. Lisa Fischer is stepping into the spotlight at last. After four decades of singing background for icons like the Rolling Stones, Tina Turner, Chaka Khan, and Nine Inch Nails, Lisa is finally offering her own humble, heartfelt song, accompanied by her inventive new band Grand Baton. The breakout success of the Oscar-winning documentary Twenty Feet from Stardom (2013) altered the course of Lisa's musical journey. Featuring clips of Lisa's 1991 Grammy-winning R&B hit "How Can I Ease The Pain" and her legendary duet with Mick Jagger on "Gimme Shelter," and glowing testimonials from famous colleagues like Sting, Patti Austin, and Chris Botti, the film showcased her virtuosity and vulnerability, earned her a second Grammy award, and left audiences eager to see and hear more. "Ms. Fischer has become the unexpected star of Mr. Neville's film," said the New York Times. Lisa set out on tour with no recordings or video to help book and promote shows, headlining first in small clubs then at the Newport and Monterey Jazz Festivals, then at concert halls in major cities. In performance, she draws from an eclectic palette of influences, putting her stamp on Led Zeppelin and Little Willie ... (read more)
Shane (iamnotshane) - Mercury Lounge
May 18, 2018 - New York
SHANE is a new young artist who smashes through the stereotypes that tend to define pop artists while providing the distinct possibility that his initial notoriety is only the start of a spectacular career. That promise is manifest in the remarkable video he created for "Insecure," which has garnered critical acclaim and a remarkable 11 million views across social media since its release, surpassing 4.4 million streams on Spotify. The song is taken from Sad, self-released debut EP. "Insecure" effectively encapsulates that feeling everyone has at one time or another, that sense of sadness that suggests we're somehow unworthy, all but ignored and simply damn near unappreciated. It is, in effect, a tale of triumph over doubt, victory over distant odds, and a lesson in getting the attention that's deserved when it's needed the most. "I'm interested in pop music with an unpopular message, theme or idea," the Los Angeles native explains. "I like taking an unusual message and presenting it in a popular way. Pop culture right now is all about being self-absorbed, people walk around and act like they are some kind of a god to mask their insecurity. So instead, I tried to make a song about... (read more)
Looking for Free Group Planning Services?
Get free advice on planning your group's trip to New York.
MORE Activity Planner ARTICLES
RESTAURANTS

Beloved midtown spot takes inspiration from local tradition,...

THEATER

The Imbible sweeps audiences along a 10,000-year journey thr...

SHOPPING

Specializing in the great vineyards of California, France, A...

SIGHTSEEING

This renovated museum complex includes the 900-foot-long air...