Comedy Shows in New York City This Week - October 14-October 21
October 14, 2018 - by CG Directory Editor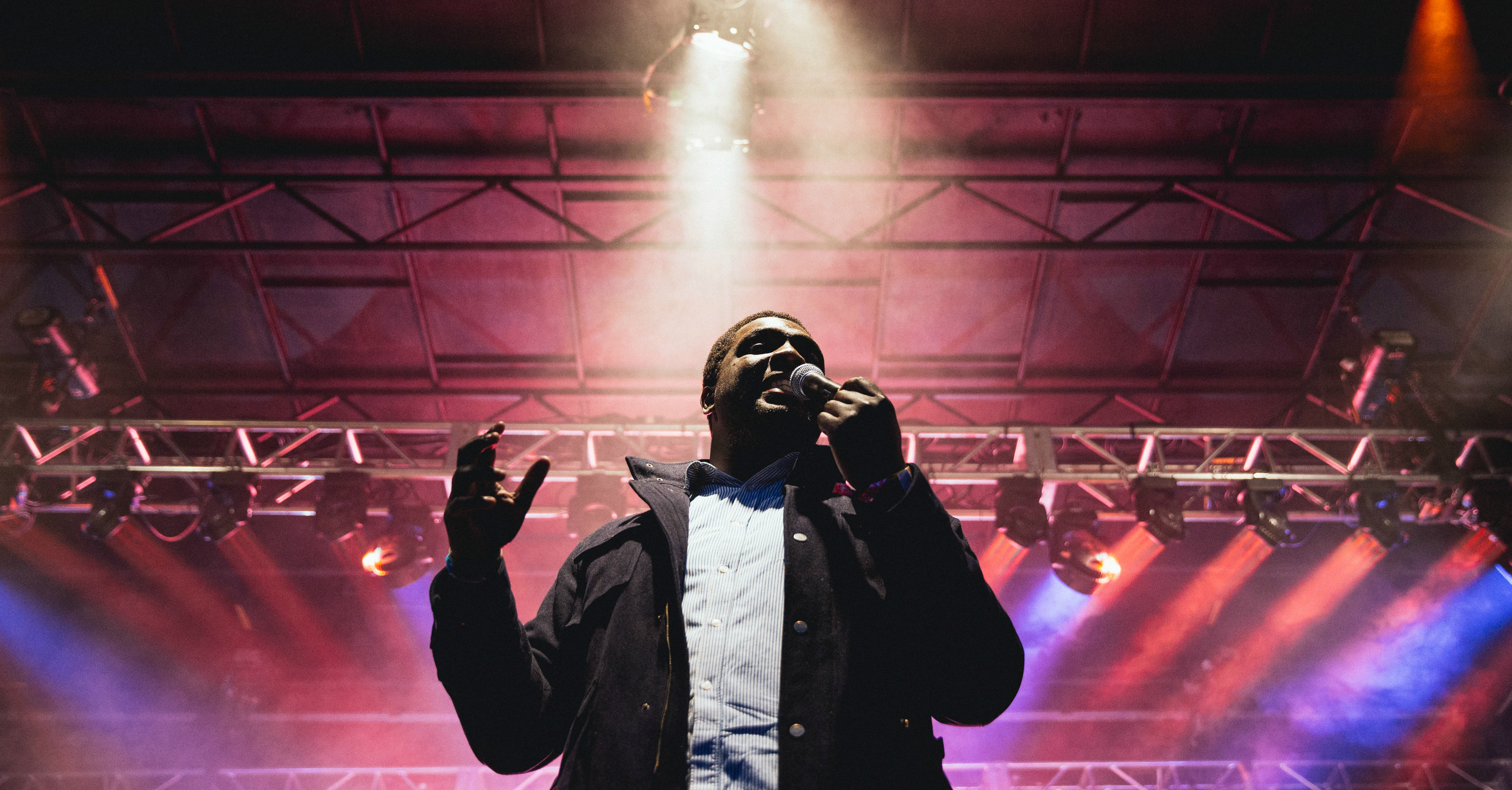 Photo: Flickr/Treefort Music Fest

Any night in New York brings dozens of chances for laughter. From basement comedy clubs to classic established venues, national comedians and sketch comedy groups are everywhere. City Guide lists Manhattan icons like Carolines, Gotham Comedy Club, and Comedy Cellar, alongside Jerry Seinfeld's frequent Beacon Theatre performances and up and coming comedy venues like Union Hall and The Creek and The Cave. We also list great improv spots like the PIT/Peoples Improv Theater and UCB/Upright Citizens Brigade.


Gad Elmaleh Headlines the Alice Tully Hall - Alice Tully Hall
October 14, 2018 - New York
French comedy star, Gad Elmaleh, is set to bring his stand-up tour worldwide with the launch of "The Dream Tour." Kicking off September 20th, the highly-anticipated tour will feature his latest Netflix special "Gad Elmaleh: American Dream" as well as new material about culture shock. With dates across Europe, Asia and North America, Gad will perform over 20 shows throughout fall 2018. Gad who is now writing his Netflix series "Huge in France," said "Performing in English allows me to take my story and my comedy on a worldwide journey, which has been my dream since I was a kid." "The Dream Tour" will commence on September 20th in Antwerp, Belgium. Gad Elmaleh is one of the biggest and most recognizable comedic talents in the world. Gad's first English language special, "Gad Elmaleh: American Dream," is now available on Netflix. On stage, Gad continues to cement himself as one of the most widely known and beloved standup comedians working today. In January 2017, he released "Gad Gone Wild." The Netflix Original showcased Gad's impressive multi-lingual ability, as the material was performed in a mix of English and French. Since his move to the United States, Gad has qui... (read more)
Comedy at the Knitting Factory Hosted by Will Miles, Clark Jones and Kenny Deforest - Knitting Factory Brooklyn
October 14, 2018 - Brooklyn
This event is 21 and over. Any Ticket holder unable to present valid identification indicating that they are at least 21 years of age will not be admitted to this event, and will not be eligible for a refund. Age Limit: 21+
Donnell Rawlings - Carolines on Broadway
Through October 14, 2018 - New York
2016 started off with a bang for Donnell, he has already been cast in Kevin Smith's pilot Hollyweed. 2015 was a huge year for Donnell Rawlings,he lit the stage at The Dubai Comedy Festival. He also rocked it at Montreal Comedy Festival. He has been touring all over with Dave Chappelle. In 2014 he killed during a record number of shows working with Dave Chappelle at Radio City Music Hall in NYC. You just saw him starring in his own show as Judge Rawlings on MTV2's Guy Court. Donnell was also was a cast member on MTV2's Guy Code. Donnell can be seen hosting Staann' Dup to be seen on StarzBlack. He lends his voice in a recurring role as "Another Cat Named Rally" on the hit animation Black Dynamite as well being featured in Adult Swim's animation. Donnell continues to tour heavily, performing his intelligently bold stand-up throughout the US, Europe, and the Caribbean. He was a co-host on both Power 105's (NY's #1 Hip Hop and R&B radio station) morning show "Egypt and Ashy in the Morning" and "The Big Tigger Morning Show" on WPGC in Washington DC, and he enjoyed weekly guest appearances on New York's Hot 97 Morning Show. He was a regular on E!'s "Chelsea Lately", starred in Comedy C... (read more)
All Star Stand Up Comedy - Greenwich Village Comedy Club
Through October 14, 2018 - New York
Greenwich Village Comedy Club presents a lineup full of our Top Headliners. These are the best comedians from New York City with special guests from all across the country. You've seen them on MTV, HBO, The Tonight Show, Comedy Central, The Daily Show, Last Comic Standing and more! MC Jourdain Fisher Just for Laughs Mike Gafney Last Comic Standing Luke Thayer Sirius XM Radio Anthony Kapfer FOX Laughs Leah Bonnema VH1, IFC Dustin Chafin HBO, Showtime
The Entrepreneur CEO Stand Up Comedy Challenge - Carolines on Broadway
October 15, 2018 - New York
Featuring: Chick Hernandez, Jen Hecht, Eve Monica, Raj Jana, Charrisse Jackson Jordan, Kojo Addae-Mintah, and Jacqueline Williams Las Vegas Headliner & Humor Scientist Matt Kazam set out to find 7 high level entrepreneurs and CEO's and put them through a 6-week intensive growth experience where each would learn how to write and perform stand up comedy. Drawing from their incredible stories of life lived, business built, success, failure and everything in between, each performer will be taking the stage in what can only be described as a Ted Talk meets a Stand-Up Comedy show. The power of story and humor will be on full display as Matt Kazam hosts this one of a kind show. 100% of the proceeds to benefit Make-A-Wish Foundation.
Mike Geffner Presents The Inspired Word - Parkside Lounge
October 15, 2018 - New York
NYC's hottest showcase + open mic in one of NYC's hottest performance venues - The Inspired Word @ the newly renovated Parkside Lounge! Age limit: 21+ (Must bring valid ID) When: EVERY Monday Night Where: The Parkside Lounge http://www.parksidelounge.net/ 317 E. Houston Street Manhattan, New York 10002 Doors open @ 7pm. This is a VERY popular open mic. We STRONGLY suggest you purchase a ticket in advance to guarantee a performance slot. Make sure to purchase ticket with your desired time slot window. You must arrive at least a half-hour before your slot window. Full backline. Honky-tonk piano and Casio Semi-Weighted Keyboard. Cool stage. Comfy cabaret-style seating. Cheap drinks, including the Bailout Package (shot of whisky + 22-ounce beer) for only $8, and $2 non-alcoholic options available. Cover charge: $10 for solo performer or audience member @ the door. Discount options online. You can pay online (to guarantee a slot) or at the door. Make sure to bring a printed out version of your ticket/tickets or be prepared to show your ticket/tickets (with confirmation number) on your phone. Please Note... (read more)
Ghost City Cabaret: Halloween SideShow - Cornelia Street Cafe
October 15, 2018 - New York
Trump City Meets Berlin Cabaret in this spoken word & live music "HALLOWEEN" show. Fascism is on the rise in Trump's Amerika and NYC is disappearing, place by place. Have no fear! K & the Gang is here to shine a light on the REAL demons! UNIQUE LINEUP of DOWNTOWN NYC Poets, Writers, Performance Artists, Musicians: Dorothy Friedman August, Phillip Giambri, Linda Lerner, Armand Ruhlman, Richard West, readers . Ptr Kozlowski, guitar/vocals; Su Polo, vocals. K, emcee. Maria Neuda, cabaret chanteuse. KICK OFF THE SEASON OF THE WITCH & JOIN US FOR THE TRICKLE-DOWN INSANITY!
Golden Lady Burlesque - Sid Gold's Request Room
October 16, 2018 - New York
A monthly Burlesque/Variety Show hosted by Essence Revealed. With special guests, piano bar singalongs and more
Pumkin Escobar and Friends- Comedy - Silvana
October 17, 2018 - New York
The finest FREE comedy show that NYC has to offer is BACK and here's where you can find out all about it! Show dates, lineups and goodies!
The Real Bitches of Comedy - Silvana
October 20, 2018 - New York
The Real Bitches of Comedy show highlights female standup comedians & also features some very talented male comics.
Comedy at the Knitting Factory Hosted by Will Miles, Clark Jones and Kenny Deforest - Knitting Factory Brooklyn
October 21, 2018 - Brooklyn
This event is 21 and over. Any Ticket holder unable to present valid identification indicating that they are at least 21 years of age will not be admitted to this event, and will not be eligible for a refund. Age Limit: 21+
Airplane Mode: Free Weekly Comedy Show in Park Slope - Cherry Tree
Through December 27, 2018 - New York
Airplane Mode is a weekly stand-up comedy show hosted by Raghav Mehta, Rebecca O'Neal, Rohan Padyhe and Geoffrey Asmus at Cherry Tree Bar in Park Slope right next to the Barclay's Center. Every Thursday @ 8pm Airplane Mode showcases the best stand-up comedians in NYC and the world for FREE. These comedians have been featured on Comedy Central, NETFLIX, HBO, CONAN and the Tonight Show. So make sure to see them before they are famous. This week's show features Chloe Radcliffe (CONAN's Comics to Watch) Tyler Fischer (America's Got Talent), Randall Otis (Above Average), Gena Gephart (Laugh Factory), and Donnie Sengstack (Winner of Funniest Comic in Baltimore).
Looking for Free Group Planning Services?
Get free advice on planning your group's trip to New York.
MORE Activity Planner ARTICLES
RESTAURANTS

Brings together the character of Hell's Kitchen past with th...

THEATER

In a heartbeat, 38 planes with 6,579 passengers were strand...

SHOPPING

The sweetest experience in Times Square!...

SIGHTSEEING

Located in Times Square in the heart of New York City, Riple...