Blues and Jazz in New York City This Weekend - May 18-May 20
May 14, 2018 - by CG Directory Editor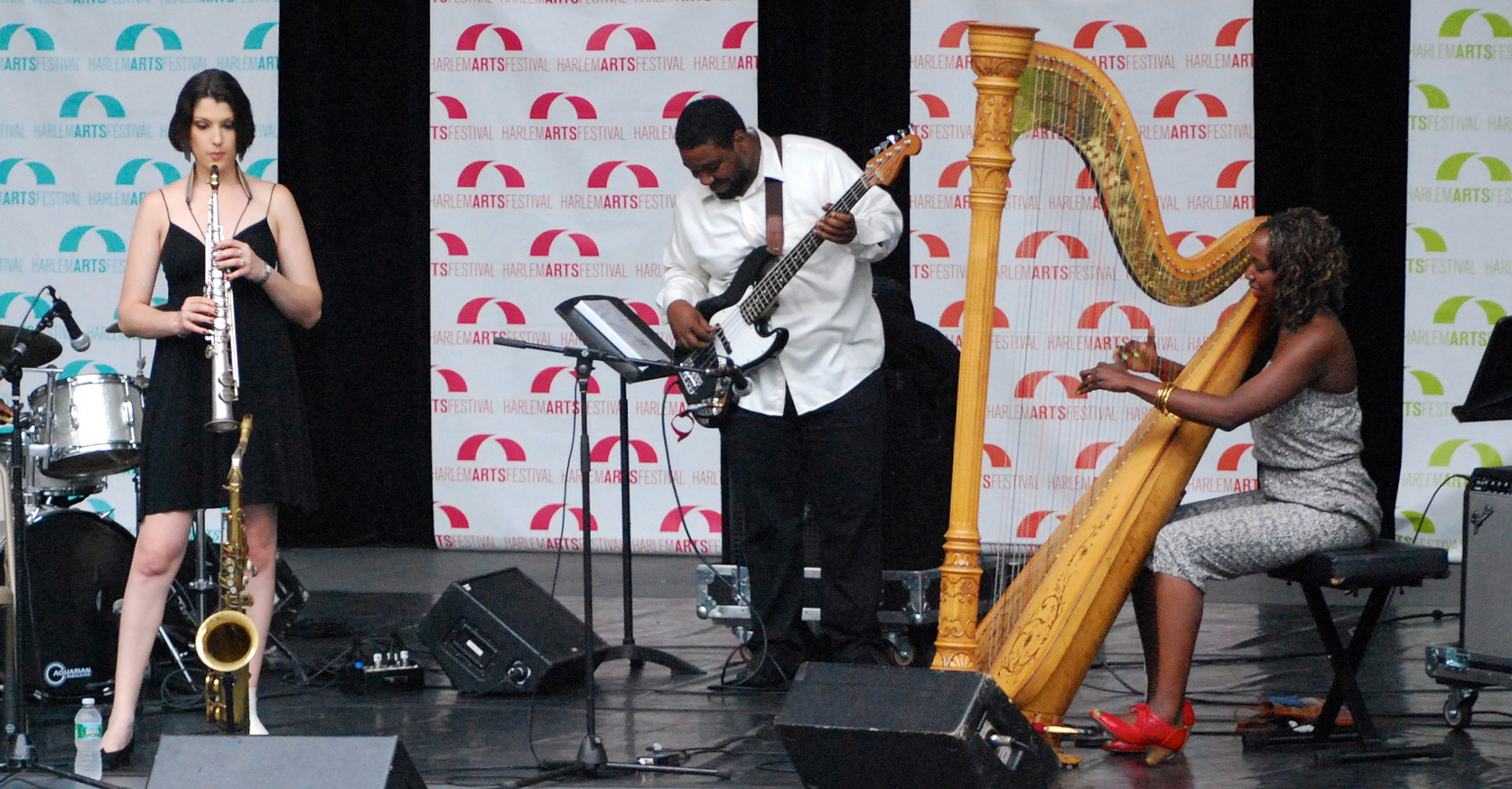 Photo: Nick Amoscato/Flickr

Want to enjoy some sultry music in New York City? NYC is filled with blues and jazz clubs, and City Guide's got all the best weekend shows in one place. Get your groove at some of New York City's most famed establishments, inlcuding the likes of B.B. King Blues Club & Grill, the Jazz Standard, and Terra Blues.


Samuel Torres Super Band - The City College of New York - Aaron Davis Hall
May 18, 2018 - New York
When the imposing talents of one of today's most versatile Latin Jazz artists meld with the organic richness of some of the world's greatest cultural melting pots, the results are guaranteed to be as fresh and virtuosic as they are revealing and magical. Alegria, Urban Latin Jazz Portrait is a celebration of the diversity and richness of Latin-American Culture and music. Inspired by Lain popular dance, Samuel Torres combines music styles like Cumbia, Afro-Cuban Jazz, Boogaloo, and contemporary Latin urban with Jazz traditions.
Bruff Da Crowd Pleaser- Rock / R&B / Hip Hop - Silvana
May 18, 2018 - New York
The wait is over, DaCrowdPleaSeR is here!, if you want entertainment you come to the right place I'm not a Singer, not a Rapper- not even an entertainer Ladies and Gentlemen and especially ladies BruffdaCrowdpPleaSer is a CULT FIGuRE!!
Joshua Redman & Brooklyn Rider - The Town Hall
May 20, 2018 - New York
Esteemed saxophonist Joshua Redman joins forces with the game changing string quartet Brooklyn Rider, along with fellow all-star collaborators Satoshi Takeishi (percussion) and Scott Colley (bass), for an entirely unique convergence of their respective worlds. Their joint recording, featuring composer Patrick Zimmerli's multi-movement suite Aspects of Darkness and Light, is set to release on Nonesuch/Warner in 2017. Booked in collaboration with Opus 3 Artists.
The Legendary João Bosco & Band From Brazil - Blue Note Jazz Club
Through May 20, 2018 - New York
Direct from Rio, Brazilian legendary singer, composer, and guitarist João Bosco makes a rare New York City appearance with his band. Early in his career Bosco combined his distinctive guitar style with the sounds of Bossa Nova and American jazz. He teamed up with lyricists Vinicius de Morais and Aldir Blanc and became a star on the Brazilian music scene when his songs were recorded by Elis Regina and others. Bosco has since recorded more than 30 albums and performed at all the major venues around the world.
Looking for Free Group Planning Services?
Get free advice on planning your group's trip to New York.
MORE Activity Planner ARTICLES
RESTAURANTS

Beloved midtown spot takes inspiration from local tradition,...

THEATER

The Tony-winning creators of "Ragtime" transport us from the...

SHOPPING

Specializing in the great vineyards of California, France, A...

SIGHTSEEING

The only provider of ferry transportation to the Statue of L...