Where to Find Affordable Lunches Near Museum Mile
March 9, 2018 - by Merrill Lee Girardeau
Museum Mile might be the first place you go when coming to New York. It's the stretch of Fifth Avenue that starts with the magnificent Metropolitan Museum of Art (entrance at East 82nd Street) and ends at El Museo del Barrio at 104th Street. Between these are places like the Guggenheim Museum, the Neue Galerie, Cooper Hewitt National Design Museum, and more. Museum cafes can be crowded and expensive, while the rest of the area is mostly beautiful brownstones. But we've got you covered on the secret (and not-so-secret) spots for quick, cheap lunches so you can get back to your day of art!
Affordable Lunches Near Museum Mile: East Harlem Bottling Co.

Comfort food and beer might be the magic spell for breaking up a long day of culture. East Harlem Bottling Co. has an impressive slate of beers on tap, plus filling dishes like burgers, sandwiches, and flatbreads. Also, they offer four mac 'n cheese varieties, including homestyle, sausage, shrimp with bacon, and spinach. Choose wisely. 1711 Lexington Ave., 646-922-7705, eastharlembottlingco.com
Affordable Lunches Near Museum Mile: Burritos y Mas NY Tex-Mex
A homey hole-in-the-wall on Lexington Avenue, this pick is perfect before or after your trip to El Museo del Barrio. The burritos are the stars of the show at Burritos y Mas, where you can choose perfectly charred chicken, ground beef, or mixed veggies and vegan cheese for plant-based eaters. If you sit in the cafe, you'll have free chips and salsa as you wait! But if it's a pretty day, we recommend taking your burrito to the park for a picnic. 1571 Lexington Ave., 646-918-7478, burritosymasnyc.com
Affordable Lunches Near Museum Mile: Sarabeth's
A classic brunch spot, Sarabeth's will fit right in with your tours of the Guggenheim and the Museum of the City of New York. With legendary lemon-ricotta pancakes, house-made English muffins, and a solid, very filling roasted chicken salad, there's something for everyone. Oh, and we'd be remiss if we didn't name-check the Goldie Lox on the menu (scrambled eggs, smoked salmon, and cream cheese). 1295 Madison Ave., 212-410-7335, sarabeth.com
Affordable Lunches Near Museum Mile: Russ & Daughters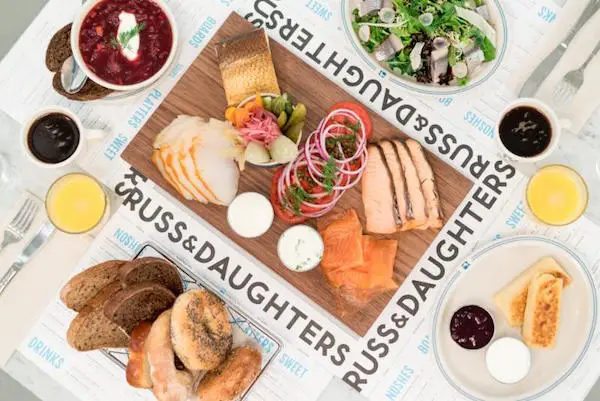 This iteration of Russ & Daughters is located inside the Jewish Museum (although you don't have to buy a ticket to get in). Try the signature bagel with lox and cream cheese or the knish with a cup of coffee. The pickled herring and halva ice cream are pretty astounding too—served separately, of course—in this impeccably designed, bright-white dining room. 1109 Fifth Ave., 212-475-4880, russanddaughters.com
Affordable Lunches Near Museum Mile: Lolita's Kitchen
Just down the way from Cooper Hewitt is Lolita's Kitchen. This small neighborhood eatery serves top-notch Mexican food for exceptionally low prices. Go for the steak tacos or the nachos supreme, and you'll have all the fuel you need for another museum or two! 1364 Lexington Ave., 212-722-5055
Affordable Lunches Near Museum Mile: Shake Shack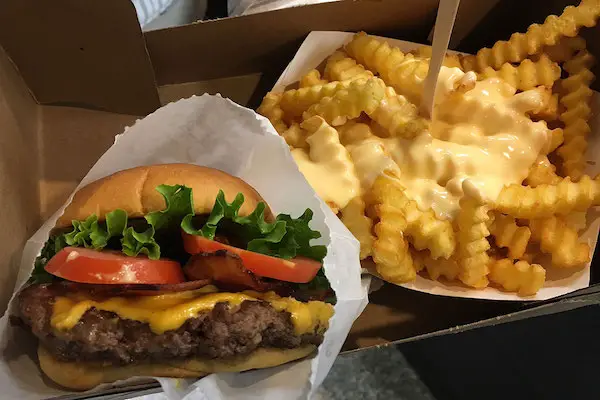 If you've ever been to New York, you've probably already stood in line for a life-changing shake, burger, or both at Shake Shack. Regardless, you won't find much better when it comes to classic American fast-food fare. Go for the Smoke Shack, fries, and a Black and White Shake. This one is just down East 86th from the Met! 154 E. 86th St., 646-237-5035, shakeshack.com
Affordable Lunches Near Museum Mile: The New Amity Restaurant
There's nothing like a New York diner, and the posh Upper East Side is surprisingly home to quite a few. The one closest to the Met is The New Amity Restaurant, a reliable spot to sip coffee and scan a novel-length menu. Get eggs, bacon, and toast for a midday breakfast, or try the tasty gyro. It'll be a quick meal in a charming retro atmosphere, attended by courteous servers. 1134 Madison Ave., 212-861-3255
Affordable Lunches Near Museum Mile: Beyoglu
The Turkish cuisine at Beyoglu is some of the best you'll find in the whole city. Their hummus is nutty and hearty, perfect for dipping a slice or two of pita bread. Some entrees might set you back a bit price-wise, but you'll find great deals like the meze platter. Choosing between several vegetable dishes like yogurt sauce and pan-fried eggplant, you can get a whole plate of mezes with pita for just $12. And in pleasant weather, you can enjoy it all at a table outside! 1431 Third Ave., 212-650-0850
Affordable Lunches Near Museum Mile: Blake Lane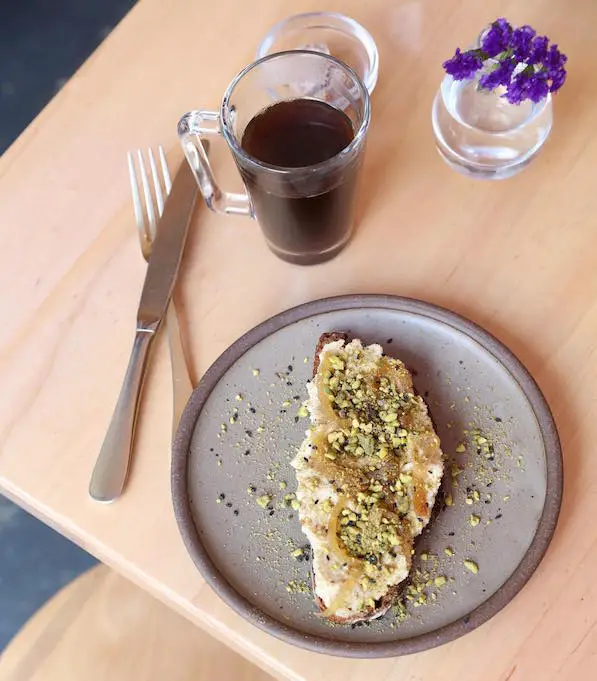 Calling all healthy eaters! Blake Lane has poke bowls, acai bowls, and little gem salads. There's a definite West-Coast food trend thing happening here, which we fully support when the breakfast tacos are this good—and served till 5pm. 1429 Third Ave., 212-988-4700, blakelanenyc.com
Looking for Free Group Planning Services?
Get free advice on planning your group's trip to New York.
RESTAURANTS

Multi-concept restaurant offering modern Japanese cuisine, a...

THEATER

This new American musical offers a deeply personal and profo...

SHOPPING

Specializing in the great vineyards of California, France, A...

SIGHTSEEING

A state-of-the-art Coney Island amusement park that's home t...