10 NYC Comedy Shows to Cure Winter Madness
January 26, 2018 - by Merrill Lee Girardeau
Whether you're visiting New York City or living here in a drafty apartment, it's blisteringly cold and we could all use some comedy to warm us up. Laugh through the madness this winter at these weekly comedy nights, sets from world-class comedians, and improv silliness. Here's our picks for the 10 best comedy nights coming up this season.
Seth Herzog's SWEET at The Slipper Room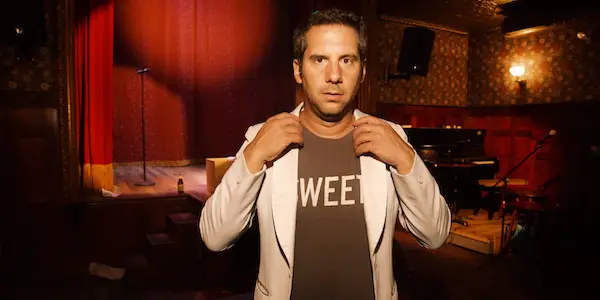 If you're filling Tuesday nights with nothing but Hulu and tea, mix it up at The Slipper Room with the weekly comedy show "SWEET." Comedian Seth Herzog hosts comedians at this club-slash-burlesque-hall on the Lower East Side every Tuesday. On January 23, LA-based comedian Jackie Kashian will be part of the line-up. Her wry observational humor and indulgence in nerd-dom (check out her podcast The Dork Forest) will leave you wanting more. Tuesdays at 9 pm, 167 Orchard St., slipperroom.com
Amanda Seales at Carolines
Renaissance woman Amanda Seales will headline at the legendary Caroline's for three nights in early February. In addition to her gift for comedy, Seales has also acted on HBO's Insecure, guest-hosted on The View, lectured at universities nationwide, and written for television. Oh, and she also DJ's. Come see this whip-smart entertainer and cure your winter blues! Feb. 1-3. 1626 Broadway, 212-757-4100, carolines.com
Joe DeRosa at Gotham Comedy Club
An aggressive comedian with a heart of gold, Joe DeRosa headlines at Gotham Comedy Club at 5 shows this February. See DeRosa's other work in Better Call Saul, and his podcast Emotional Hangs with fellow comedian Kurt Braunohler. Feb. 16-18. 208 W 23rd St., 212-367-9000, gothamcomedyclub.com
John Mulaney's Kid Gorgeous at Radio City Music Hall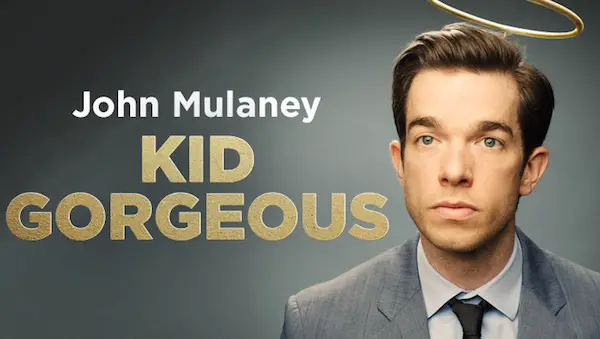 If you love Oh, Hello or either of his popular Netflix specials, you've got to check out John Mulaney's stint at Radio City this February. With silly, story-based comedy that's endlessly quotable, Mulaney's one of the best in class and a must-see if you have cabin fever. Feb. 16-19, 1260 Sixth Ave., 212-465-6741, msg.com
The Exhibition at PUBLIC ARTS
This anything-goes comedy show is held monthly at the coolest new spot on the Lower East Side: the Public Hotel. Come to laugh, courtesy of hosts Mary Beth Barone and Michael Cruz Kayne, plus guests Roy Wood Jr., Aparna Nancherla, and Julio Torres. Stay for the dance party happening immediately after (winter schminter!). Feb. 24 at 8 pm, 215 Christie St., 212-735-6000, ticketfly.com
April Fools Comedy Show at Madison Square Garden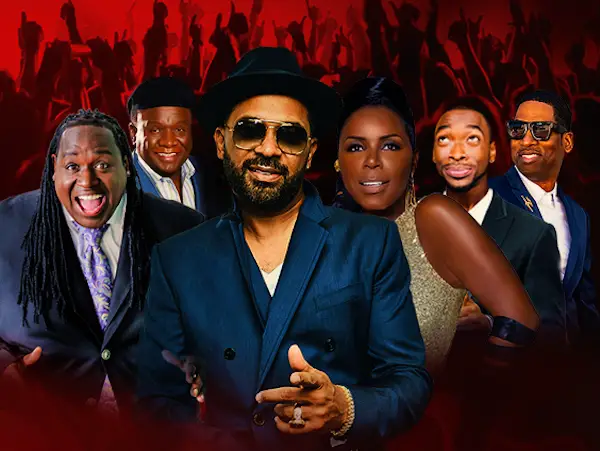 Don't let the name fool you; the April Fools Comedy Show is March 31. Incredible comics George Wallace, Jay Pharoah (Saturday Night Live), Mike Epps, Bruce Bruce, and Tony Rock will perform, and Sommore will host. With a line-up like this at a legendary performance space, we're especially excited for this one. Mar. 31 at 7 pm and 10:30 pm, 4 Pennsylvania Plaza, 212-465-6225, msg.com
Butterboy Comedy Show
Check out some of the best up-and-coming comics at Butterboy, every Monday in Gowanus, Brooklyn's coziest bar: Littlefield. Aparna Nancherla (Bojack Horseman), Jo Firestone (The Tonight Show), and Maeve Higgins (Maeve in America: Immigration IRL) host, adding a slate of talented young comics with them every week. Mondays at 8 pm, 635 Sackett St., butterboycomedy.com
Grandma's Ashes at UCB Hell's Kitchen
Come to UCB's newly minted location in Hell's Kitchen for some of the best improv comedy in New York. At Grandma's Ashes: We Won't Tell, audience members write anonymous secrets and put them in a bucket before the show begins. The improv team onstage will select a few of the best secrets and create a wacky, ingenious show that braids them all together. Saturdays at 10:30pm. 555 W 42nd St., 212-366-9176, hellskitchen.ucbtheatre.com
The Baldwins at The PIT
The longest-running team at the People's Improv Theater, The Baldwins have a standing gig every Saturday night. Completely silly in a long-form improvised set, check out the best of the best at the PIT. Saturdays at 8pm. 123 E. 24th St., 212-563-7488, thepit-nyc.com
The Queens of Comedy's Adele Givens at Gotham Comedy Club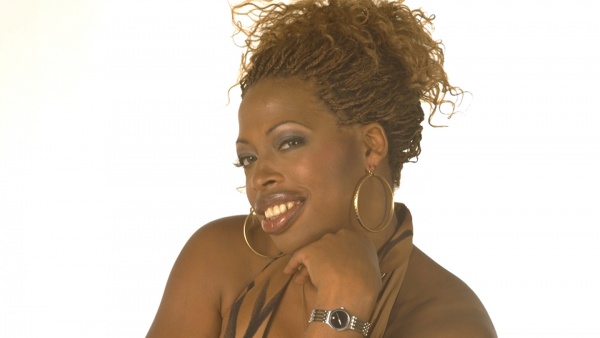 Enjoy some laughs from a female perspective as The Queens of Comedy's Adele Givens headlines two weekend nights at Gotham Comedy Club. Feb. 9-10. 208 W 23rd St., 212-367-9000, gothamcomedyclub.com
Looking for Free Group Planning Services?
Get free advice on planning your group's trip to New York.
RESTAURANTS

Multi-concept restaurant offering modern Japanese cuisine, a...

THEATER

This new American musical offers a deeply personal and profo...

SHOPPING

Specializing in the great vineyards of California, France, A...

SIGHTSEEING

A state-of-the-art Coney Island amusement park that's home t...