Interesting Desserts You Need to Try Before Spring Ends
June 12, 2019 - by Samantha Aronson
It's not too late to sample the offbeat dessert options that late spring in New York has to offer. From sweet hummus to chocolate lava cookies, each option is as unique as the season's flowers.
Offbeat NYC Desserts: Dessert Hummus
Photo Credit: Molly Tavoletti
Yes, you read that correctly: dessert hummus. The Humus & Pita Co. is serving up not only savory hummus but three flavors of rich, sweet hummus this spring. Whether you try chocolate, cake batter, or chocolate chip, each bite is just as amazing as the last. Especially when dipping in a cinnamon pita chip! 616 Eighth Ave. (plus other locations in Chelsea and Tribeca), 646-944-4500, hummusandpitas.com
Offbeat NYC Desserts: Cake Pops
Photo Credit: NYCAKE
Cake pops might be a basic treat, but NY Cake is elevating them just in time for the end of the spring dessert season. Enjoy one of their vanilla, chocolate, or red velvet versions, or sign up for classes at NY Cake Academy to learn how to make these at home. 118 W. 22nd St., 212-675-2253, nycakeacademy.com
Offbeat NYC Desserts: Chocolate Chip Bread Pudding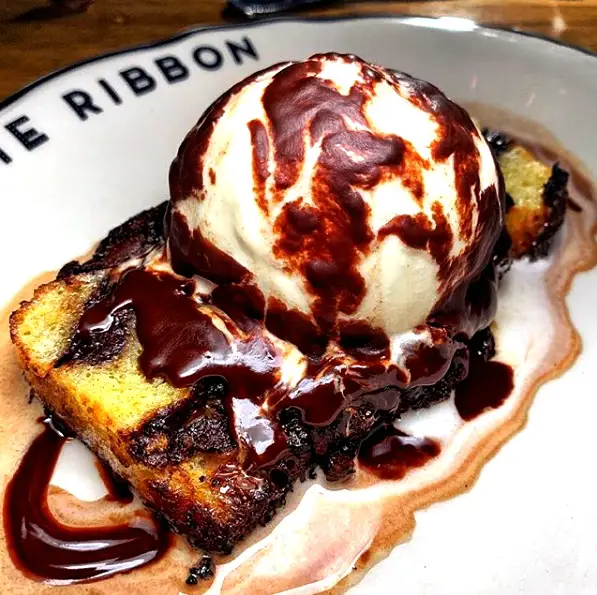 New Times Square hot spot The Ribbon has a unique dessert that needs to be at the top of any foodie's list. Their chocolate chip bread pudding combines decadent chocolate with fluffy bread topped with ice cream to create a dessert that can't be ignored. 220 W. 44th St., 212-944-2474, 44.theribbonnyc.com
Offbeat NYC Desserts: Japanese Shaved Ice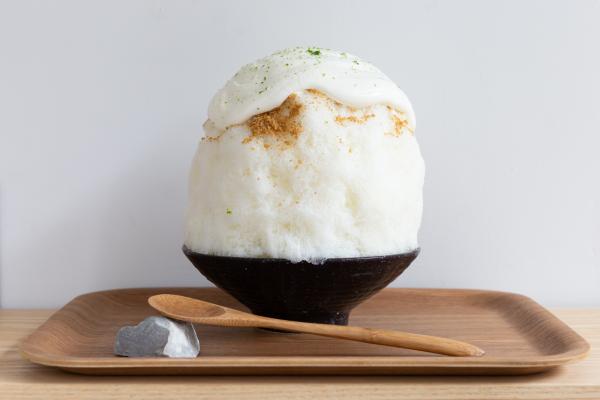 Photo Credit: Ethan Covey
Bonsai Kakigori is bringing a traditional Japanese treat to the Lower East Side. Flavorful options like strawberry and cream, Key Lime pie, and espresso peanut are each assembled with thin ice layers and homemade syrups, creating a fluffy treat that will cool you off on a hot spring day. 100 Stanton St., 646-308-1244, bonsaikakigori.com
Offbeat NYC Desserts: Chocolate Lava Cookie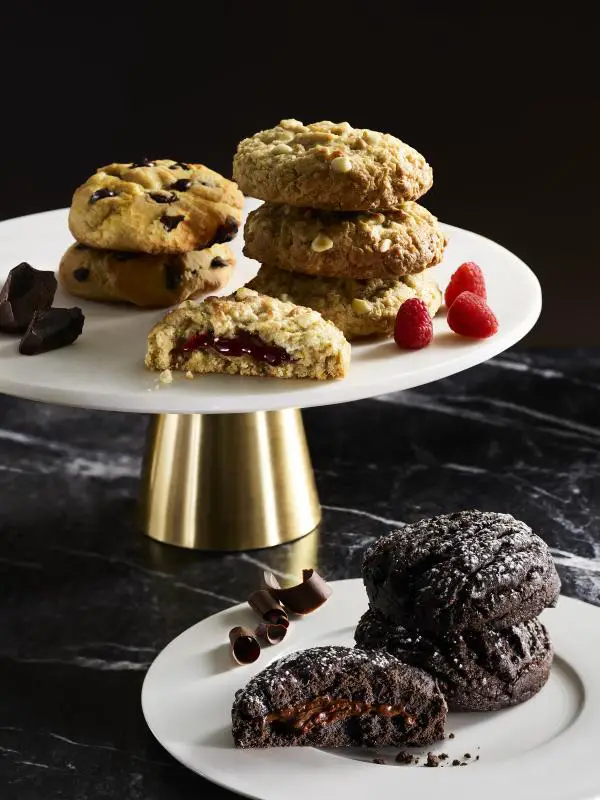 You've heard of chocolate lava cakes, now get ready for chocolate lava cookies! Godiva is bringing this sweet to the next level by taking a classic cookie and adding their rich chocolate ganache inside. 560 Lexington Ave., 212-980-9810, godiva.com
Offbeat NYC Desserts: Cornetto
For a picture-perfect, tasty dessert, the cornettos at Zibetto Espresso Bar are simply out of this world. The Italian version of the French croissant is just as flaky and buttery as the original, served here with some of the city's best coffees. 1385 Sixth Ave., 646-707-0505, zibettoespresso.com
Offbeat NYC Desserts: Biscuit Tortoni
Longstanding downtown legend Villa Mosconi's biscuit tortoni is an ice cream delicacy that can't be beat. This combination of almond-flavored ice cream, topped with amaretto crumbs and a maraschino cherry, was not created in Italy: it is said to have originated in France at an Italian cafe then migrated to the United States. Villa Mosconi is one of the few places where you can still find this treat! 69 MacDougal St., 212-673-0390, villamosconi.com
Looking for Free Group Planning Services?
Get free advice on planning your group's trip to New York.
RESTAURANTS

Multi-concept restaurant offering modern Japanese cuisine, a...

THEATER

Gaston Leroux's famous period thriller is now one of Broadwa...

SHOPPING

Specializing in the great vineyards of California, France, A...

SIGHTSEEING

The only provider of ferry transportation to the Statue of L...