Complete 2018 NYC Holiday Gift Guide
November 2, 2018 - by City Guide News Desk
New York City is the shopping capital of the world—and there's no better place to be when you need to cross names off of your holiday gift list. Here's a sampling of some great gift ideas from a variety of stores, attractions, and museum gift shops in all corners of the city. Read on for City Guide's complete 2018 holiday gift guide.
Brooklyn Museum Shop
Celebrate Brooklyn Museum and the Soul of a Nation exhibit with the official album of the show. The LP (also available on CD) is a journey through the radical music of the time, informed by politics and the Civil Rights and Black Power movements. A listen reveals the way political themes led to the rise of conscious Black music as new Afrocentric styles combined the musical radicalism and spirituality of John Coltrane and radical avant-garde jazz music, alongside the intense funk and soul of James Brown and Aretha Franklin and the urban poetry and proto-rap of the streets. There are 13 tracks, featuring groundbreaking artists such as Gil Scott-Heron, Roy Ayers, Don Cherry, Oneness of Juju, Sarah Webster Fabio, Horace Tapscott, and Phil Ranelin. 200 Eastern Pkwy. (Washington Ave.), 718-638-5000, brooklynmuseum.org
Circle Line Sightseeing Cruises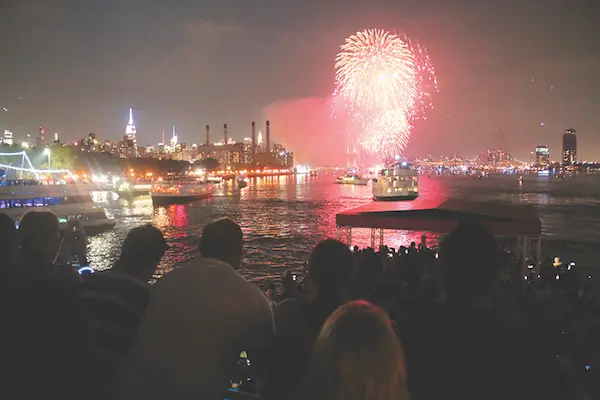 Celebrate 2019 on a Circle Line cruise with food, fun, and fireworks! Enjoy hors d'oeuvres, full bar, plus a champagne toast at midnight while a DJ plays hits all night. Pier 83 (W. 42nd St. & 12th Ave.), 212-563-3200, circleline.com
Guggenheim Store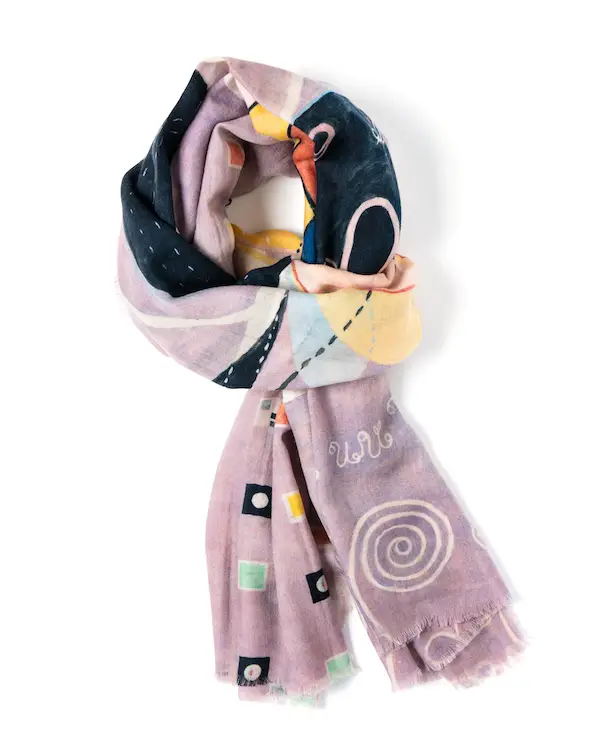 This holiday season find the perfect gift for everyone on your list, including the Guggenheim Museum Store's Hilma af Klint Fine Wool Scarf inspired by works on view in Hilma af Klint: Paintings for the Future. Visit the store located inside the iconic Frank Lloyd Wright–designed museum and shop on their award-winning website. 1071 Fifth Ave. (89th St.), 800-329-6109, guggenheimstore.org
Gulliver's Gate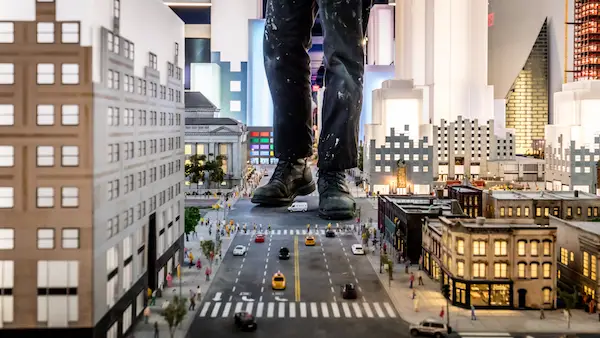 Take a journey around the globe in the heart of Times Square. Explore a 50,000-square-foot big little world of miniatures. Gulliver's Gate will ignite your imagination and shift your perspective. 216 W. 44th St. (btw. Seventh & Eighth Aves.), 646-585-4291, gulliversgate.com
MSG Team Store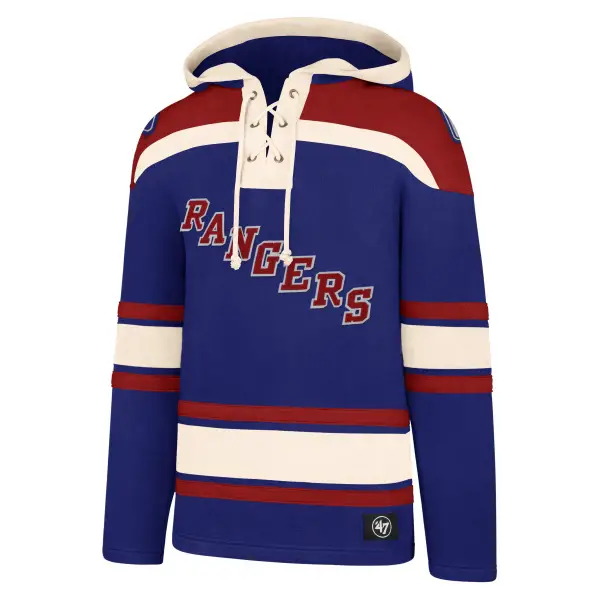 47 Brand Rangers Lace-Up Sweatshirt. Get in on the best selection of Rangers gear today, exclusively at the MSG Team Store. Price: $130. MSG Team Store at Chase Square (main entrance of Madison Square Garden from Seventh Ave.), 212-631-5390, nhl.com/rangers/fans/msg-store
New-York Historical Society Store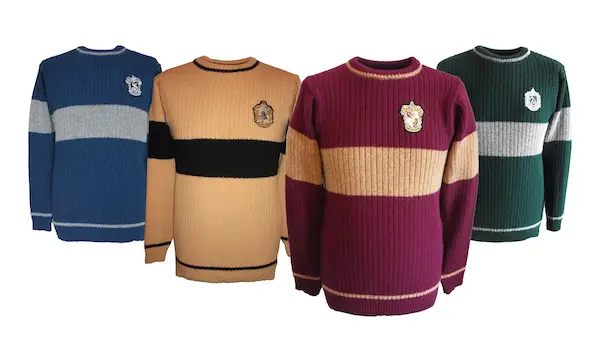 Hogwarts Quidditch Sweaters. Celebrate your favorite house Quidditch team with New-York Historical Society's official Hogwarts Quidditch Sweaters. Each 100% lamb's wool sweater features an embroidered house crest and house colors for Gryffindor, Slytherin, Hufflepuff, or Ravenclaw. More than memorabilia (the cast wore identical sweaters in the Harry Potter films), the society's Hogwarts Quidditch Sweaters are made by Lochaven International of Scotland in the heart of Scotland's traditional textile district of Stewarton, Ayrshire. Price: $109. 170 Central Park W. (btw. 76th & 77th Sts.), 212-873-3400, nyhistory.org
NBA Store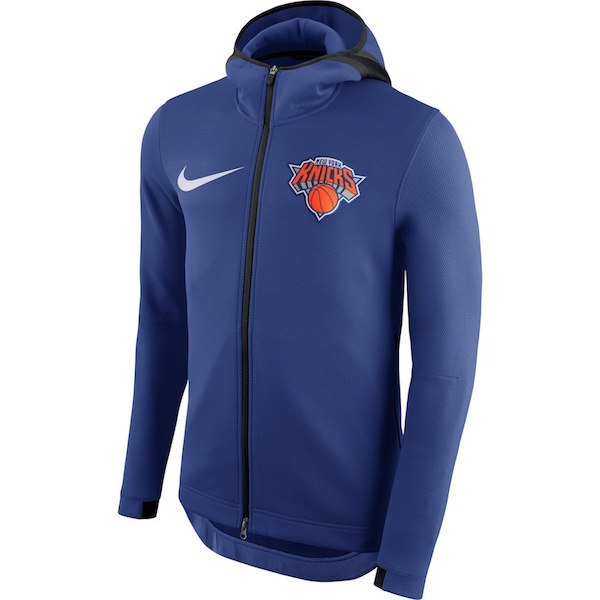 Men's New York Knicks Nike Blue Showtime Therma Flex Performance Full-Zip Hoodie. The perfect gift at the NBA Store for an elite New York Knicks fan. Elevate any outfit to new heights with this impressive Showtime Flex Therma full-zip hoodie. Price: $159.99. 545 Fifth Ave. (45th St.), 212-457-3120, nba.com/nycstore
PANDORA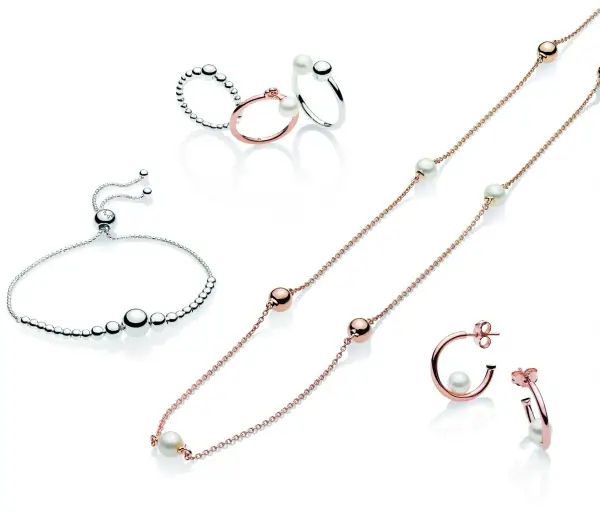 Inspired by nature and modern femininity, the exquisite Purely PANDORA collection offers a contemporary take on iconic styles. Unique proportions, fascinating textures, and classic shapes create a captivating mix of modernity and vintage. High-quality metals from cool sterling silver to blush pink PANDORA Rose serve as a beautiful backdrop for timeless spheres and stunning freshwater cultured pearls. It's luminous; it's elegant—it's Purely PANDORA. Prices starting at $45. Herald Square: 1284 Broadway (btw. 33rd & 34th Sts.), 212-643-9760; Times Square: 110 W. 42nd St. (btw. Broadway & Sixth Ave.), 212-273-3267
Ripley's Believe It or Not! Times Square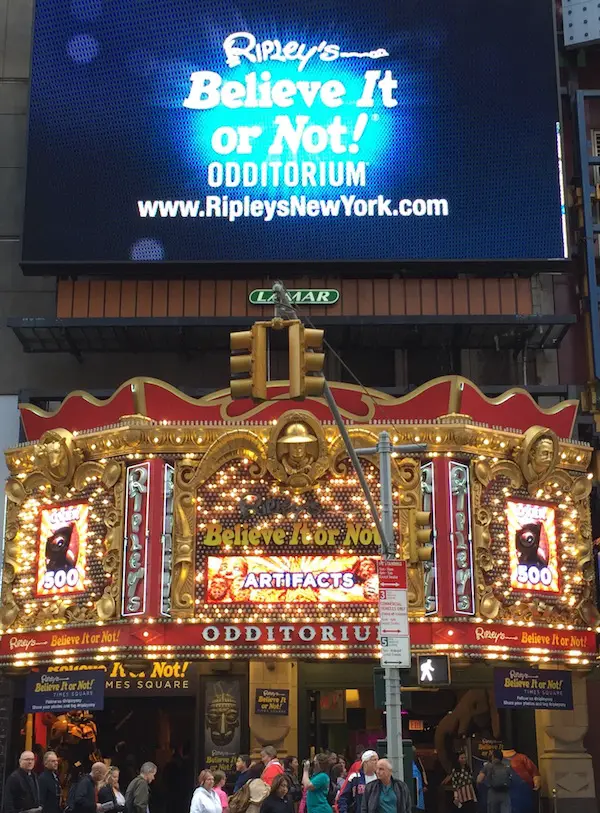 Ripley's Believe It or Not! Times Square welcomes guests of all ages to experience the unbelievable mysteries of our world. With amazing photo opportunities you can't find anywhere else, the whole family is sure to enjoy a trip to Ripley's. Don't forget to
check out the gift shop for gift ideas that are sure to amaze! For tickets and more information visit ripleysnewyork.com. 234 W. 42nd St.(btw. Seventh & Eighth Aves.), 212-398-3133, ripleysnewyork.com

SPYSCAPE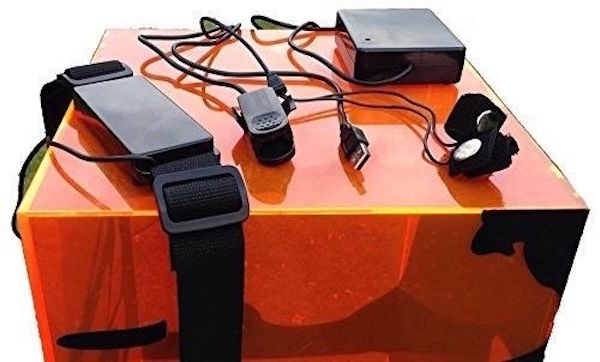 USB Home Polygraph Machine. Polygraph machines are an invaluable tool of the spy catcher's trade. This USB-activated polygraph available at SPYSCAPE gives you the ability to both measure and analyze statements in the comfort of your own home. The included software analyzes statements requiring no training whatsoever. The kit includes a pulse finger clip, skin galvanization finger wraps, and breathing apparatus. It's the first polygraph available for home use! Artificial intelligence simulates an expert polygraph examiner to insure properly executed exams. The device will also help you learn techniques to beat polygraph exams. Price: $100. 928 Eighth Ave. (btw. 54th & 55th Sts.), 212-549-1941, spyscape.com
The Store at the Museum of Arts and Design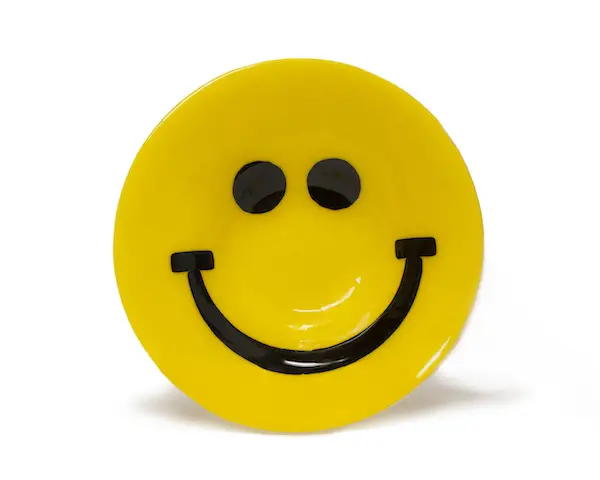 Suellen Parker uses the universal symbol of happiness, the classic smiley face, for her bright yellow glass bowl. Go ahead, this holiday—make someone smile. 16" diameter bowl with stand, $228. 2 Columbus Circle (59th St., btw. Broadway & Eighth Ave.), 212-299-7777, madmuseum.org
Tissot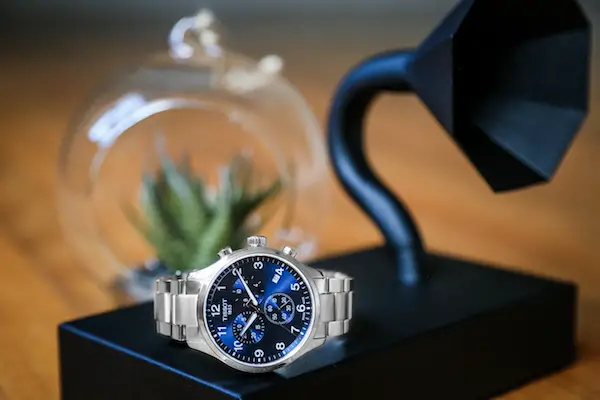 The Tissot Chrono XL Classic is a great watch for those looking for a sporty and elegant chronograph, with Swiss technology at an unbeatable price, $375. Midtown: 666 Fifth Ave. (btw. 52nd & 53rd Sts.), 646-669-7894; Times Square: 1515 Broadway (btw. 44th & 45th Sts.), 646-678-4930; Westfield World Trade Center: 185 Greenwich St. (Liberty & Vesey Sts.), Balcony Level C1, 212-732-0334, us.tissotshop.com
Top of the Rock: A One-Of-A-Kind View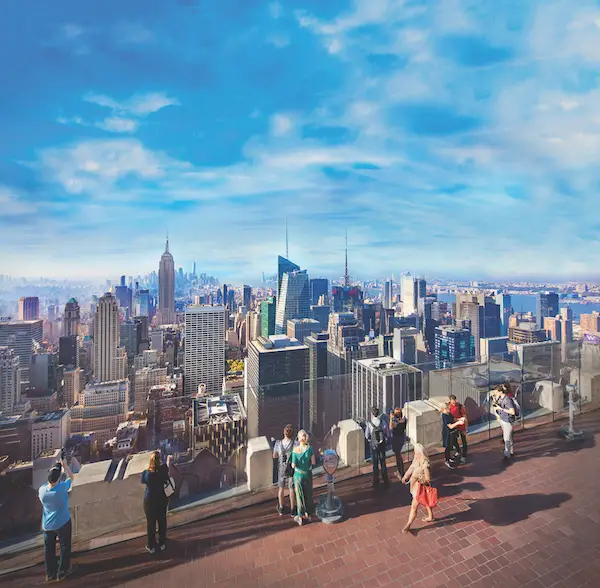 With sweeping views of Central Park and Manhattan's uptown, midtown, and downtown skyscrapers, the view from Top of the Rock is truly one-of-a-kind. Enjoy three indoor and outdoor viewing decks, including the 70th floor open-air roof deck. Visit topoftherocknyc.com to purchase tickets and for more information. Open daily from 8am to midnight. 30 Rockefeller Plaza (btw. Fifth & Sixth Aves.), 877-NYC-ROCK, topoftherocknyc.com
Looking for Free Group Planning Services?
Get free advice on planning your group's trip to New York.
RESTAURANTS

Multi-concept restaurant offering modern Japanese cuisine, a...

THEATER

The Tony-winning creators of "Ragtime" transport us from the...

SHOPPING

An array of quality branded merchandise showcasing HBO's® aw...

SIGHTSEEING

Enjoy the best prices for deluxe double decker, hop-on, hop-...