Breaking News on the Broadway Front
September 6, 2017 - by Griffin Miller, Theatre Editor
Who knew the balance of post-Labor Day week would come bearing Broadway buzz of the "yikes!" persuasion? Some of us are still reeling or—as the Brits would say—we're a bit gob-smacked. Cutting to the chase, it was just announced that Lucas Hnath's A Doll's House, Part 2 (originally slated to end its run on January 7th) has posted a closing date of Sunday, September 24th.
A Doll's House, Part 2, hailed by the New York Times as "the best play of the season," picked up eight Tony nominations, the highest count for any play this year. And when three members of the original company (Laurie Metcalf, Chris Cooper, and Condola Rashad) departed in July, casting directors did a savvy job of recasting the show with Tony winner Julie White (The Little Dog Laughed), Stephen McKinley Henderson (Fences), and Erin Wilhelmi (The Crucible).
Yet even a formidable list of rave reviews for the new cast couldn't keep the show afloat in these days of big name draw power. Upon closing, the show will have played 30 preview performances and 173 regular performances. Not nearly enough. I, for one, will be returning for one last look at this masterful production.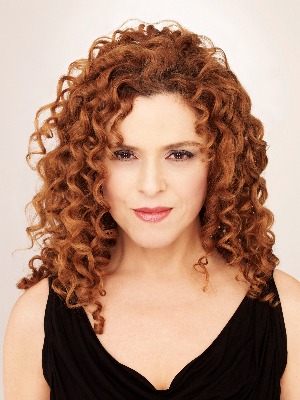 Photo: Andrew Eccles
A happier surprise comes via Hello, Dolly!—Bette Midler's sell-out return to her Broadway musical roots. No surprise to anyone, she scooped up a Tony for her show-stopping performance as matchmaker Dolly Gallagher Levi. Still, with her career demands, no one expects her to strut the Shubert stage indefinitely. Her last performance will come on Sunday, January 14th (good luck scoring tickets between then and now…Midler is a one-woman Hamilton when it comes to box office sales).
As for her replacement, think Broadway royalty: two-time Tony-winner Bernadette Peters, who will be picking up the Dolly torch on January 20th, with her official opening night set for February 22nd.
About her replacement, Midler said: "I cannot imagine leaving Dolly Levi in better hands than those of Bernadette Peters. She has created more historic roles in more legendary musicals than any living Broadway star, and most of the dead ones, too. I cannot wait to see her in the show from my very expensive premium seat in Row G which I know I will have to pay for."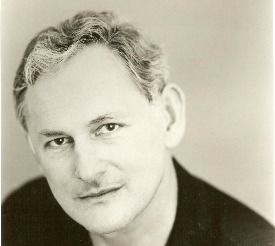 The announcement of Peters escalates further when you add in other Hello, Dolly! casting news: four-time Tony nominee and six-time Emmy nominee Victor Garber will be returning to Broadway to play opposite Peters in the role of Horace Vandergelder—Dolly's curmudgeonly love interest. The role is currently inhabited by Frasier alumnus/Tony winner David Hyde Pierce, and the guys will be making the same in-and-out dates do-si-do as Peters and Midler.
Noted Garber: "The opportunity to play this role, in this production, with the incomparable Bernadette Peters, is truly a dream come true. I cannot wait to be back where I belong."
---
For fans of The Boss, aka Bruce Springsteen, some good news and bad news: his upcoming Broadway show Springsteen on Broadway, which begins previews at the Walter Kerr Theatre October 3rd (official opening October 12th), has been extended and will now will run through February 3rd, 2018. The bad news? Registration to buy those new seats is now full, meaning you'll have to pay a broker's altitudinous premium should you want to see The Boss on stage.
Looking for Free Group Planning Services?
Get free advice on planning your group's trip to New York.
RESTAURANTS

Multi-concept restaurant offering modern Japanese cuisine, a...

THEATER

In this new musical, Jenna, supported by her quirky crew of ...

SHOPPING

The landmark store for America's longest-running catalog, of...

SIGHTSEEING

The only provider of ferry transportation to the Statue of L...