Things to Do in Queens This Month - March 2019
March 16, 2019 - by CG Directory Editor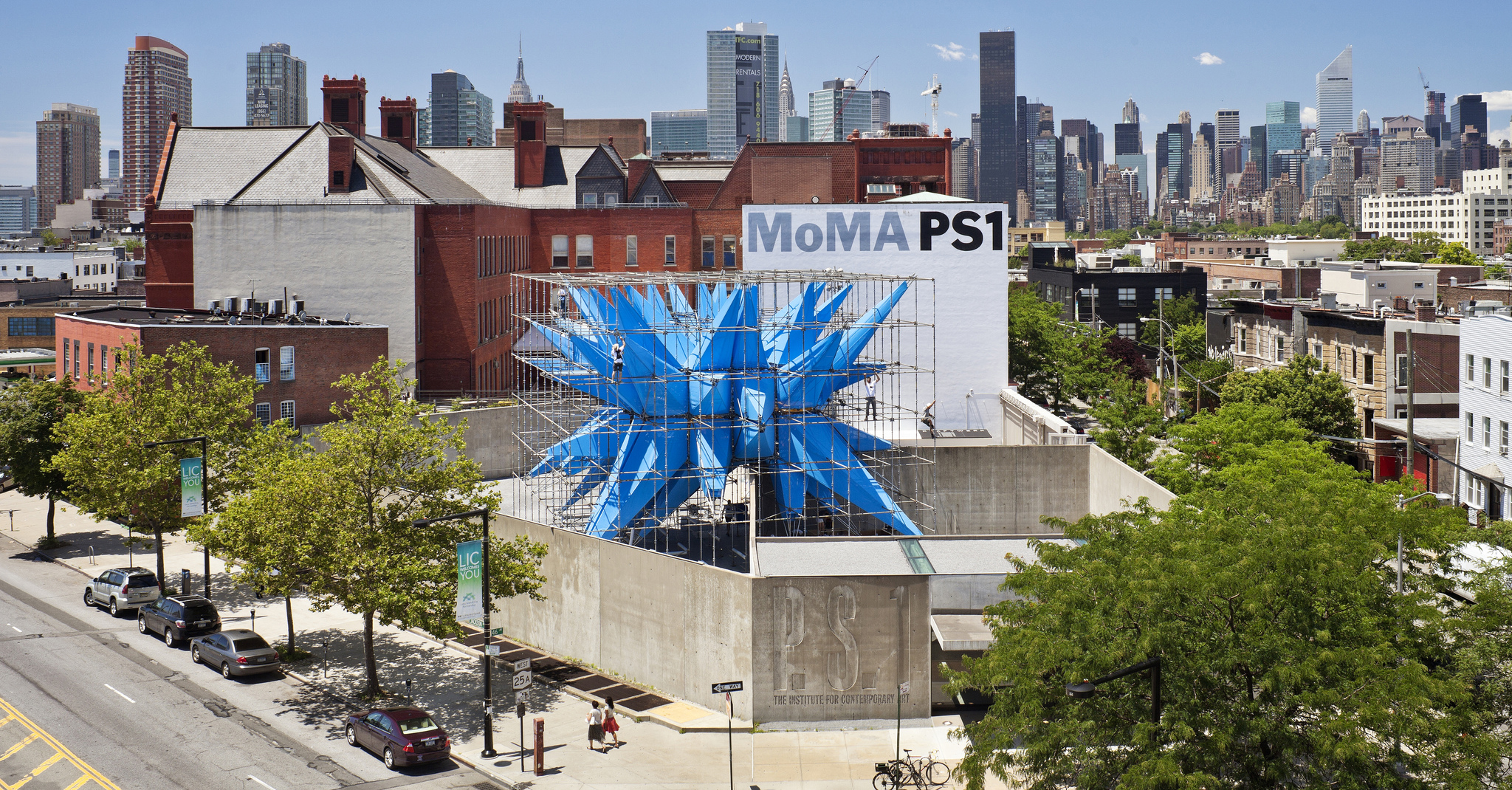 Photo: Forgemind Archimedia/Flickr

If you really want the full New York City experience, you've got to make a trek out to all five boroughs, including the one-of-a-kind area of Queens. Home to MoMA PS1, the New York Hall of Science, Flushing Meadows Corona Park, and the Queens International Night Market, there's plenty to see in do in Queens. Check out City Guide's list of things to do in Queens this month for a full and thorough rundown.


Pastrytown 2019 - Eventbrite
March 16, 2019 - Queens
Doughnuts dance, strawberries shimmy and coffee beans catapult into stouts from the best breweries in the world at Pastrytown, a new beer festival by Other Half NYC. Join us on March 16th at Industry City for this adjunct fantasyland of sweet and savory flavors baked into your favorite brews like pastry stouts, barrel-aged barley wines and fruited Berliners. Pastrytown is a brewer-owned and brewer-run festival where we've rounded up over 30 of our brewer friends who know how to have fun with adjuncts. And if this isn't sweet enough, we're icing this cake with some professional wrestling. NY Wrestling Connection will be there to entertain (with moonsaults and other moves you wish you could do) while you decide which brew to try next. Come thirsty and ready to have some fun.
Ace of Base Jenny Berggren, with Special Guests: La Bouche, the Mad Stuntman and More - Resorts World Casino
March 16, 2019 - Jamaica
GEN ADMIN / VIP TICKET Public Onsale: January 16, 2019 1:41 AM to March 15, 2019 11:00 PM DAY OF Public Onsale: March 16, 2019 2:00 AM to March 17, 2019 1:00 AM
Got P.C.D? | 2019 (Post Carnival Depression) - Eventbrite
Through March 24, 2019 - Queens
Got P.C.D.? - We Have The Cure Save The Date Sat March 23rd Is Got P.C.D. 2019 (Post Carnival Depression) Powered By ShorBlu Events, Back2Basics Ent, Live By The Henny & King Leo This Is Event Is 18 years & Older Please note we will be doing limited table/bottle service, more info to be released soon. However please note general admission tickets must still be purchased even if you are doing table/bottle service.
Dessert Goals: Party Animal - Sound River Studios
Through March 24, 2019 - Queens
TICKETS AVAILABLE FEBRUARY 12TH NYC's most instagrammable dessert festival, Dessert Goals, is back for a sixth round in the city on March 23 + 24, with more opportunities to snap, share and indulge than ever before! Hosted at Sound River Studios in Long Island City, this year's theme is Party Animal, and festival mastermind Miraya Berke is leaving no treat un-tasted with dessert options for sweet-tooths of all shapes and sizes from 20+ can't-miss vendors. This is the perfect occasion to eat and be seen so #DessertFestivalFashion is encouraged! The event will include: Exclusive desserts crafted specifically for Desert Goals A candy bar with FREE candy from classic faves Red Vines and Sour Patch Complimentary beverages from Bodum, Boxed Water + Harmless Harvest A savory Salt Bar for a delicious palate cleanser between sweet bites An Instagram Garden designed specifically to fulfill all your social media #goals, complete with custom backdrops Free admission for children under 6 More surprises to come! General Admission tickets will go on sale at $17/pp on Tuesday, February 12th at 12pm EST, in addition to Extra Sugar Rush tickets for those seeking more opportunities t... (read more)
Brick Fest Live! at The New York Hall of Science - New York Hall of Science
March 31, 2019 - New York
Combine this with the interactive engineering and science exhibits of the New York Hall of Science and you've got an entire weekend of STEM (STEAM) inspiration for a wide range of interests and ages.
Brick Fest Live! at the New York Hall of Science - Eventbrite
Through March 31, 2019 - Queens
LEGO® lovers rejoice! The Brick Fest Live LEGO® Fan Experience is filled with hands-on attractions and activities built to inspire, educate, and entertain all with LEGO® bricks. Combine this with the interactive engineering and science exhibits of the New York Hall of Science and you've got an entire weekend of STEM (STEAM) inspiration for a wide range of interests and ages.
Elizabeth Torras and Nueva York Flamenco City - Terraza 7
April 06, 2019 - Elmhurst
Featuring: Elizabeth Torras / Bailaora. Adrián Alvarado / Guitarrista. Alfonso Cid / Cantaor. Alfonso Cid was born and raised in Sevilla, the heartland of flamenco music. He also had the opportunity of attending the activities of one the most significant flamenco clubs in Andalusia, the Peña Flamenca Torres-Macarena in Seville. Alfonso has toured extensively throughout the USA, Latin America, Israel, and Europe, and has just toured Spain last February of 2018 with the Jazz/Flamenco band New Bojaira by pianist Jesús Hernández from Granada, Spain. Elisabet Torras Aguilera was born and raised in Barcelona where she earned her B.A. in Spanish Dance and Flamenco from the Conservatory of Dance and Theatre. She continued her studies in Madrid. Her training was always focused on Flamenco, Classical Spanish dance, Escuela Bolera, Spanish Folklore, Emma Maleras Castanets Method, Ballet, and Contemporary Dance. Elisabet has toured Europe and Asia with Zarzuela, Flamenco, and Classical Spanish Dance companies.
United Ink 'No Limits' Tattoo Festival - Resorts World Casino
Through April 07, 2019 - Jamaica
United Ink New York Tattoo Show "No Limits" Tattoo Festival. Presented by Tattoo Lou's & Sponsored by Inked Magazine. This festival brings together the tattoo lifestyle under one roof. Get tattooed by famous artists from around the world and your favorite reality TV stars, purchase from vendors with unique wares, watch live stage shows perform never before scene acts and much more! Show hours: Fri 2pm - 1am Sat. 12pm - 1am Sun: 12pm - 9pm
Jackknife Comedy - The Creek and The Cave
Through March 02, 3019 - Long Island City
Jackknife Comedy is a rad monthly stand up show the first Saturday of every month at The Creek and The Cave in Queens, hosted by two dummies from Iowa named Gideon Hambright and Patrick Hastie! Each show they pick a bunch of their favorite comedians to come do sets, be cool and have a blast! This months comics are: J.P. McDade (TRUTV'S COMEDY KNOCKOUT), Julie Mitchell (VICELAND'S FLOPHOUSE), Hayden Kristal (NBC STAND UP FOR DIVERSITY), Jill Weiner (TRIAL BY LAUGHTER), Nonye Brown-West (NEW YORK COMEDY FESTIVAL), Connor Creagan (CAROLINE'S), Billy Hurley (UCB) and Idris Alton (EVERYBODY EATS). Come out and party! Tickets are only $5. You can buy them at the door or online at http://creeklic.com/events/jackknife-comedy-5-2019-03-02/
Looking for Free Group Planning Services?
Get free advice on planning your group's trip to New York.
MORE Activity Planner ARTICLES
RESTAURANTS

Multi-concept restaurant offering modern Japanese cuisine, a...

THEATER

In a heartbeat, 38 planes with 6,579 passengers were strand...

SHOPPING

DataVision is redefining retail with their new, fully intera...

SIGHTSEEING

Located in Times Square in the heart of New York City, Riple...