Kicking Back with the Radio City Rockettes
November 19, 2015 - by Griffin Miller
Radio City Rockettes have returned for the Radio City Christmas Spectacular!
As far back as my Midwestern memory will take me, the highlight of the Macy's Thanksgiving Day Parade was when the Radio City Rockettes filled the TV screen in a precision kick line. It was mystifying to me how so many dancers could suddenly become this single, impervious configuration that moved...a human perpetual motion machine. It was so mesmerizing, and so outrageously cool.
So naturally one of my life objectives became to see the Rockettes perform live in New York—which, I learned upon achieving my goal, included strutting through the Art Deco splendor of Radio City Music Hall's lobby in anticipation of the Radio City Christmas Spectacular circa 1980.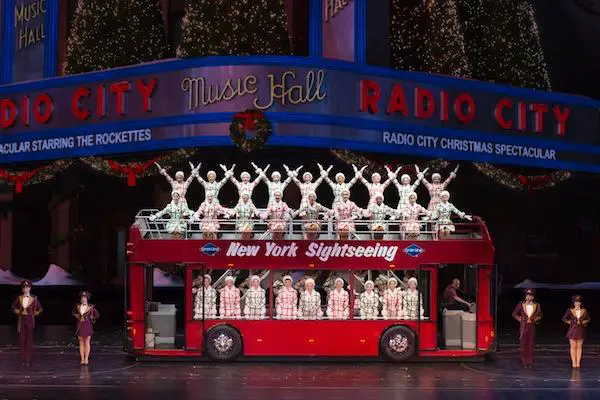 As it turned out, the experience was both magical and educational: I had no idea how many non-kick line numbers there were...nor how many killer costumes the Rockettes would wear over the course of the show.
Since then I've been back many, many times (it helps that I now live in New York), and tracked the production's choreographic and technological evolution. Still, the presence of the Rockettes ensures the show's original spark will continue to ignite this enduring holiday tradition, a tradition that began in 1933 when the Christmas Spectacular made its debut.
"Two of the original numbers are still part of the show: The Parade of the Wooden Soldiers and The Living Nativity," says Rockette Torrie Bogda, a native of Chicago whose first "in-person" experience with the show came when she was 16.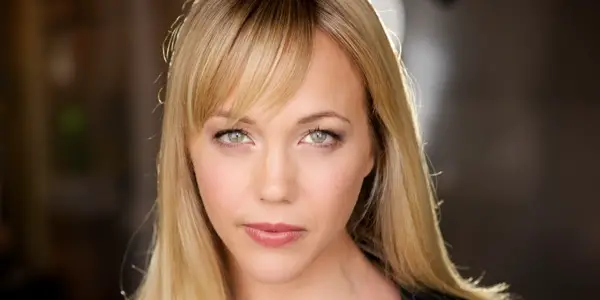 Rockette Torrie Bogda
Once she booked the job—no easy feat considering that hundreds of Rockette wannabes show up to audition each year—Bogda quickly learned the level of commitment that's demanded. "I wasn't sure what I was getting into," she admits, adding that she learned the ropes fast and furious during her initial stint with the show's touring company. "It's a completely immersive experience—we train like Olympic athletes."
Not only do they train like athletes, rehearsing six hours a day, six days a week prior to opening, they perform like them as well, tackling up to four shows a day ("the choreography looks deceptively easy," she says), seven costume changes (one in under 90 seconds), and navigating potential backstage catastrophes. "The show is choreographed backstage as much as onstage," she notes, crediting the crew, ensemble, and director/choreographer Julie Branam for the flawless final product.
"Julie is a former Rockette so she knows all aspects of what dancers go through, and she gives the best pep talks; her joy is contagious," says Bogda, who has been a Rockette for an impressive nine seasons.
As for the famous kick line, Bogda doesn't hesitate to reveal the secret behind the iconic visual: "Every kick is eye high and we're arranged according to how tall we are. To be hired, you have to be between 5'6" and 5'10"," she explains. "And when we're lined up, the shorter dancers are on either side, giving the illusion we're all the same height."
Still, remaining healthy and in top physical condition while simultaneously dealing with winter weather and high-octane dance routines has to be a challenge. "Is it arduous? Of course!" Bogda allows. "But when I look out into the audience and see how excited they are to see us...well, let's just say it gives me chills every time."
---
The Radio City Christmas Spectacular is playing at Radio City Music Hall, 1260 Avenue of the Americas. For tickets call 866-858-0007 or visit radiocitychristmas.com/newyork/tickets.html.
Looking for Free Group Planning Services?
Get free advice on planning your group's trip to New York.
RESTAURANTS

Vida Verde brings the tastes, colors, sounds, and scents of ...

THEATER

Kander and Ebb's "musical vaudeville" in which Roxie Hart ga...

SHOPPING

Specializing in the great vineyards of California, France, A...

SIGHTSEEING

The 9/11 Memorial honors the nearly 3,000 people killed in t...