New York Coupons: NHL Store Powered by Reebok Discount Code
November 11, 2016 - by City Guide Discounts
A must-visit for any hockey fan, the NHL flagship store NHL Powered by Reebok includes customizable jerseys, apparel and footwear for all 30 NHL teams, and interactive displays including the latest NHL video games. The store is frequented by the NHL's top stars and the historic Stanley Cup trophy. With the hockey season heating up, now is the perfect time to come by and support your favorite team. Get 15% off your entire purchase with our exclusive City Guide NHL store coupon.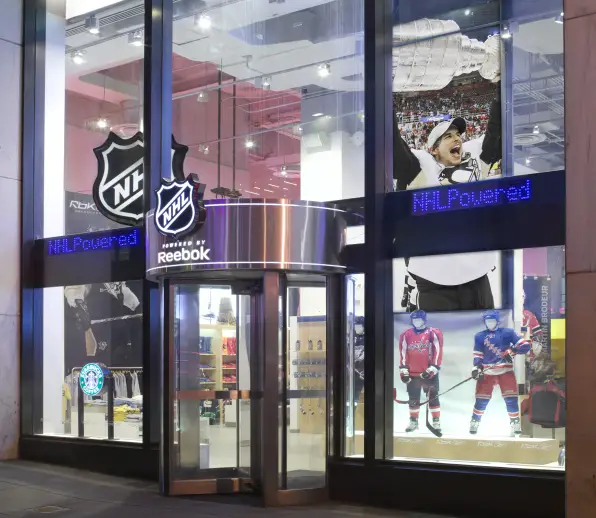 On your way out visit the world's only NHL-themed Starbucks!
Click for your 15% discount code coupon.
The NHL Powered by Reebok store is located at 1185 Sixth Ave. Call 212-221-6375 or visit nhl.com for more information.
Looking for Free Group Planning Services?
Get free advice on planning your group's trip to New York.
RESTAURANTS

A sophisticated, elegant steakhouse with generous portions o...

THEATER

A new musical following a wannabe rock star who poses as tea...

SHOPPING

Shop or sell at this weekend bargain hunters' paradise....

SIGHTSEEING

Hop aboard these environmentally friendly twin-hulled catama...