The Long Acre Tavern welcomes sports fans, beer nerds, bacon lovers, and brunchers. This multi-floor bar and restaurant is the perfect meeting place, with its inviting atmosphere, ample space, and creative offerings from kitchen and bar alike. Named after the former moniker of Times Square, Long Acre merges classic-New York nods with modern vibes. You can watch your favorite team play here from several state-of-the-art screens, which show NCAA, NFL, NBA, and NHL games, in addition to a range of soccer leagues. You can even find a late-night DJ several times a week!
Dinner & Drinks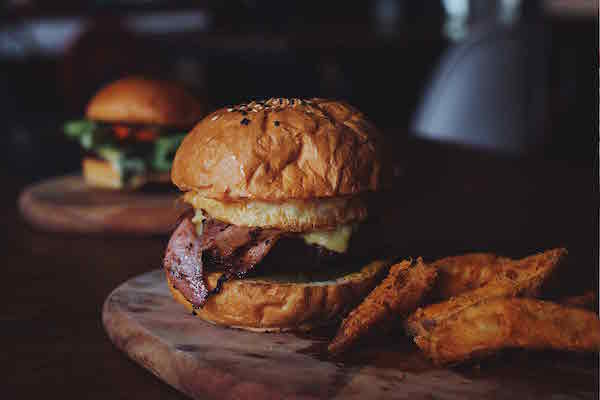 The burger's the thing here. Don't miss the already famous Smash Burger, made—as is all the beef here—with blends from legendary New York purveyor Pat LaFrieda. The menu's newest addition is "The Big Smoke," a burger with a diabolical mix of bacon, BBQ sauce, pepper jack cheese, and crispy onions. There's also a classic Long Acre Burger, Burger Au Poivre with brandy peppercorn sauce, and The Times Melt for a new take on a patty melt. Going plant-based? There are two veggie burgers: lentil and "The Impossible" vegan patty. House entrees include roasted chicken with a choice of sides and fish and chips for some classic pub fare.
The Long Acre offers a lengthy draft list, with local brews from Bronx Brewery and Brooklyn Brewery next to standbys like Guinness and Miller Lite. You'll find a selection of bottles and cans of beer and cider as well. Cocktails change with the seasons; espresso martinis, house-infused concoctions, and warm winter drinks are perfect for brisk nights.
Brunch
There's a convenient, delicious brunch right here in the heart of the city. Look for coconut cream pancakes with lime butter or chicken 'n' waffles. It wouldn't be The Long Acre without the Breakfast Burger, made with a sunny-side-up egg. Bottomless mimosas and Bloody Marys are options, as is two hours of house beers ($25 with a brunch entree). Cocktail specials include the Kitty Hawk (gin and Prosecco) and peachy 47th St. Bellini.
Happy Hour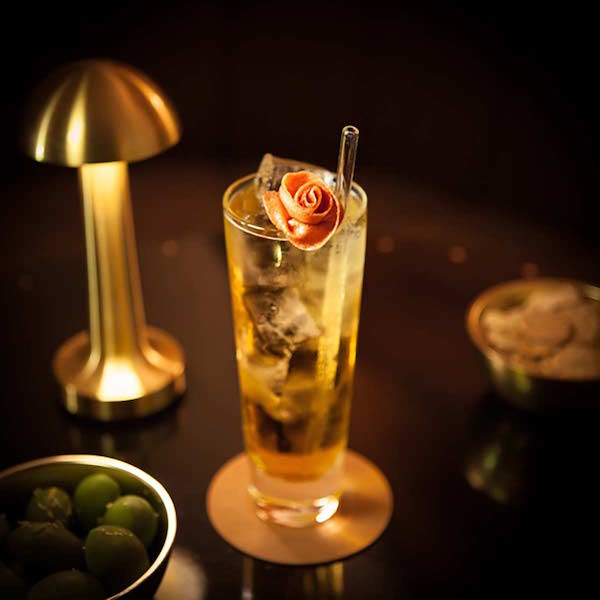 Come grab a drink and check out a game on weekday evenings at The Long Acre. Happy hour takes place every Monday through Friday, 4-8pm. Select drafts are $5-$7, and house wine is $7 for white or red. Select liquors, including Jim Beam, Altos Silver Tequila, and New Amsterdam Gin, are $7. While you're around, snack on some of the menu's best apps: tater tots loaded with bacon and beer cheese, wings fried in duck fat, and sesame cauliflower with cayenne and yogurt sauce.
Event Space
Book your next party, small or large, here! The space, with five available areas across three floors, can accommodate parties of varied sizes. Your guests will love the snacks and drinks (the house's catering menu includes house favorites like the Korean BBQ Steak Quesadilla and Build Your Own Tacos.)
---
146 W. 47th St. (btw. Sixth & Seventh Aves.), 646-649-3587, longacrenyc.com. Reservations are accepted through Yelp Reservations! For event bookings, reach out to hello@longacrenyc.com.