Andrea Bell Wolff's Vegas Adventure
Looking for things to do in NYC? Get our free email with 8 can't-miss city events every week
Sign-up Here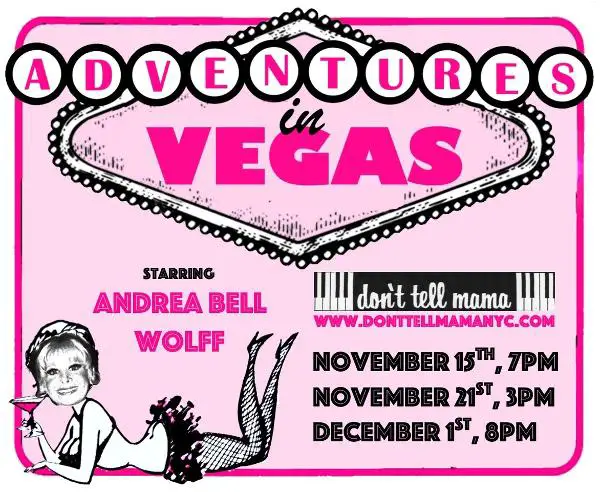 This true-life tale of a year (1970) in Las Vegas is taken right from the pages of Broadway veteran Andrea Bell Wolff's diary. The story opf the teeniest little showgirl in Las Vegas and her year performing in Breck Wall's legendary show, Bottom's Up!
There are TWO shows lfet at Don't Tell Mama.  Nov 21 at 3pm, Dec. 1 at 8pm.
Music Director Jude Obermüller, Director; Jimmy Larkin, Director.
Link for reservations here.
#naughtyandnice #RuthWallis #LasVegas #BreckWall #BottomsUp #pop #comedy
Venue: Don't Tell Mama
343 West 46th Street Map
212-757-0788