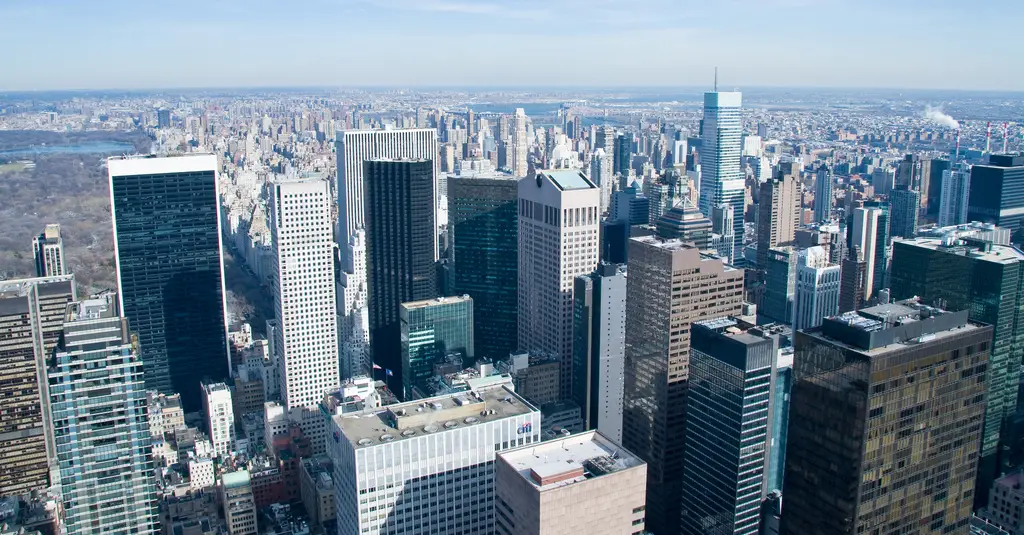 Photo: ArtBrom/Flickr

You'll find the the Metropolitan Museum of Art, Madison Avenue, Central Park Zoo, and Seredipity 3 in the Upper East Side, along with a plethora of other activities, eateries, and landmarks. City Guide's list of things to do on the Upper East Side this week will keep you occupied and thoroughly entertained during your visit to this beloved NYC borough.


On Saul Bellow with Zachary Leader - 92Y
November 11, 2018 - Upper East Side
Zachary Leader now publishes volume two of his Saul Bellow biography: Love and Strife, 1965-2005. "Since Bellow?along with William Faulkner?constitutes the sturdy backbone of 20th century American literature, a biography as lavishly detailed and craftily organized as Leader's is a necessary addition to the library of major biographies of our strongest writers," wrote Philip Roth.
Family Workshop: Draw Now! - 92Y
November 11, 2018 - Upper East Side
Bring the kids and join our teaching artists for an immersive day exploring Why Now. Discover how Shantell Martin creates her fun, spontaneous drawings and create your own unique works of art! Ideal for children ages 5-12 and their caregivers.
End of the War to End All Wars - All Souls Church
November 11, 2018 - New York
At the 11th hour of the 11th day of the 11th month of 1918, World War I ? the Great War ? ended. Musica Viva NY and the New Orchestra of Washington commemorate this solemn occasion one hundred years later with a co-commission from acclaimed American composer Joseph Turrin based on texts by war poets. The program also features works by Holst and Ravel, both composers directly affected by World War I.
So You Want to Write a Food Blog? - 92Y
November 11, 2018 - Upper East Side
Do you have an interest in food ? maybe a great idea for a great food blog ? but no idea how to get your work out there? In this class, successful blogger Sarah Lohman of Four Pounds Flour will teach you the nuts and bolts of launching a food blog. We'll solidify your concept and launch a WordPress blog as well as discuss design and how to format a blog post. Then, you'll start writing your first post before and work on taking great food photographs. You'll get a primer on Photoshop and social media, so you can create a community around your new blog. At the end, you'll have launched a blog, and have a sense of what career paths it could take you down ? or how to keep your blog going, just for fun! This is an in-depth, four-hour workshop that will included brainstorming, writing, and workshopping. As a group, we'll strengthen your ideas, aesthetic, and skills. Whether you are starting your blog from scratch, or you're interested in improving a current blog, this class is for you. Bring a laptop + digital camera (phones are great!) and lunch!
Jeff Goldblum in Conversation: The Capitol Studio Sessions - 92Y
November 11, 2018 - Upper East Side
What happens when one of the most distinctive actors of his generation plays jazz piano? Coming from Jeff Goldblum, it somehow makes perfect sense. But Goldblum is no stranger to music?the Hollywood icon learned piano as a child and has been playing with his band, The Mildred Snitzer Orchestra, for decades. Their debut record, The Capitol Studio Sessions, is out in November. Join us for an intimate discussion and listening session concerning the relationship between jazz and improvised comedy and Goldblum's longstanding passion for both acting and music.
Remembering RFK: Chris Matthews in Conversation with Peggy Noonan - 92Y
November 11, 2018 - Upper East Side
Peggy Noonan joins Chris Matthews, an esteemed Kennedy expert and anchor of MSNBC's Hardball, to discuss his revealing new portrait of, Robert F. Kennedy. Bobby Kennedy: A Raging Spirit pulls back the curtain on the public and private worlds of Robert Francis Kennedy. Drawing on extensive research and interviews, Matthews shines a light on all the important moments in RFK's life, from his early years and his start in politics to his crucial role as attorney general in his brother's administration and his tragic run for president. Don't miss this opportunity to hear what's sure to be a deeply insightful and intimate conversation about one of the great figures of the American 20th century. The guests will also discuss the aftermath of the mid-term elections and news of the day.
English National Ballet: Akram Khan's Giselle at the Harris Theater - Guggenheim
November 11, 2018 - New York City
British Bangladeshi choreographer Akram Khan, known for masterful works that interweave contemporary dance and Indian kathak, creates a 21st-century Giselle. This classical ballet is reimagined in a stunning new version that illustrates the woes of migrant workers and powerful factory owners. Following an applauded second run at Sadler's Wells Theatre in London, the English National Ballet will bring this groundbreaking work to Chicago's Harris Theater for Music and Dance in 2019 for its American premiere. At the only New York preview of this critically acclaimed ballet, Khan's first work featuring dancers on pointe, New York Times dance writer Marina Harss moderates a discussion with Khan, Tamara Rojo, artistic director and lead principal dancer of English National Ballet, Patricia Barretto, president and CEO of Harris Theater for Music and Dance, and company dancers. Highlights will be performed by three company dancers and Rojo.
India: How the Smartphone is Transforming the World's Largest Democracy - 92Y
November 12, 2018 - Upper East Side
n 2000, 20 million Indians had access to the internet; by 2017, 465 million were online, with three Indians discovering the internet every second ? mostly on smartphones. Join Foreign Policy managing editor and former CNN South Asia bureau chief Ravi Agrawal as he take us on a journey across India, through remote rural villages and massive metropolises, to highlight how one tiny device ? the smartphone ? is effecting staggering changes across all facets of Indian life including the status of women, education, jobs, dating, marriage, family life, commerce and governance.
Made in New York - 92Y
November 12, 2018 - Upper East Side
Join the incomparable editor of Town and Country for the first in her new series of jewelry-inspired talks kicking off New York Jewelry Week. Two of the leading figures in modern jewelry David Yurman and James de Givenchy take the stage together for the first time to discuss their inspirations and influences and the role the city has played in their art and their careers.
New Parent Get-Togethers - 92Y
November 14, 2018 - Upper East Side
Bring your baby and join other new moms and dads for a weekly support group led by 92Y Parenting Center director Sally Tannen. This lively get-together is a great place to share, learn and make new friends.
Cabaret: Rebecca Comerford - Neue Galerie New York
November 15, 2018 - New York
From concert halls to beer halls, from the French Revolution to the Weimar Republic, Songs of Resistance and Rebellion celebrates the great art of protest songs and the music that gave a voice to the voiceless. Mezzo soprano Rebecca Comerford, and pianist Anna Dagmar traverse the worlds of opera, jazz, folk and musical theatre in an unforgettable night. Cabaret at Café Sabarsky in the Neue Galerie continues its unique series devoted primarily to German and Austrian music of the 1890s to 1930s. The intimate 60-seat room is exquisitely appointed with period objects, including lighting fixtures by Josef Hoffmann and furniture by Adolf Loos, and features a Bösendorfer grand piano.
Wellness Calligraphy & Yoga with UN Calligraphy Artist - Asia Society
Through December 01, 2018 - New York
Explore the connection between mind, body, and spirit through Licao Shu Wellness Calligraphy and Yoga. Exclusively at Asia Society for seven classes, world-renowned Master Zhou Bin will take you on a journey that integrates yoga and meditation with the power of the written script "Licao Shu calligraphy." Artfully designed by Master Zhou, you will participate in this interactive, mindfulness workshop that lowers stress, promotes healing, and enhances your spiritual connection. Purchase a ticket for one workshop or the whole series at: http://bit.ly/as_yoga You don't need previous experience in yoga or Chinese to attend. Just bring comfortable clothing and a yoga mat. Other dates for this workshop series are: Friday, Nov 9th, 6 p.m. - 8 p.m. Friday, Nov 30th, 6 p.m. - 8 p.m. Saturday, Dec 1st, 10 a.m. - 12 p.m. Saturday, Dec 1st, 2 p.m. - 4 p.m.
Nate Lowman's Never Remember at Gagosian New York - Gagosian
Through December 15, 2018 - New York
Opening Reception: October 19, 6 ? 8PM Location: Gagosian, 980 Madison Avenue Gagosian is pleased to present a selection from Nate Lowman's Maps series, as well as new work by the artist. Made from studio drop-cloths that are stretched in the shape of states and arranged in their geographic locations, Lowman's Maps consider what constitutes painting. An element of chance present through the varied and random marking on the drop-cloths contrasts with the ubiquitous and iconic image of the map of the United States, previously employed by Jasper Johns for works shown in the same location nearly 30 years before.
---