The long-awaited return of international travelers has begun. Inbound bookings jumped 93% during the past six weeks compared with 2021; and they're not looking for beaches—NYC and other cities are the main destinations. Canada, Germany, France, and Brazil are the top source markets; Japan and China have also joined, increasing by 8% and 28% respectively in just the past four weeks. Search engine Jetcost has some additional data:
250% search increase for flights year to date
330% search increase for hotels year to date
Searches for August 2022 holidays are 30% above pre-pandemic levels
NYC is the #1 search for US vacations, across Germans, French, Spaniards, Italians, Dutch, Portuguese, and British
For US tourist searches, New York is also #1, beating out every other destination in the world
SPENDING
Even the "new normal" of travel can be turned to a positive, as tourists are seeking out exciting experiences to counteract the frustrations of their journeys. NYC can definitely help with that.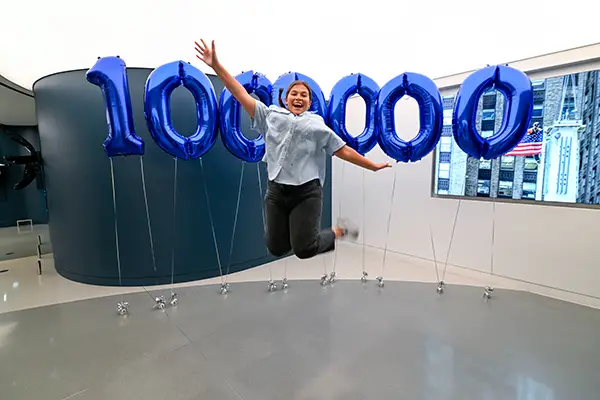 SUMMIT One Vanderbilt celebrated its One Millionth guest last Friday. Open just nine months, the milestone shows the brisk pace of NYC's tourism recovery. The lucky One Millionth Guest at SUMMIT received a $5,000 cash prize, in partnership with TD Bank, a private guided tour, and a memorable journey in Ascent, the world's largest external glass elevator—soaring 1,200 feet above Midtown Manhattan.
CELEBRATING NYC TOURISM INDUSTRY'S BEST
Do You Have a Staffer Who Deserves to Be Honored? 
The Intrepid Museum and City Guide will be hosting the NYC Tourism Fall Kickoff on Tuesday, September 20th. The theme is celebrating "behind the scenes" individuals who have made NYC tourists' experiences most enjoyable. These are the unsung heroes who have worked hard over the course of their tourism careers and deserve a shout out—greeters, ushers, concierge, doormen, maître d's, front desk, marketing people, and other front line or back office staff.
Honorees Will Receive:
Award
Free ticket to event
Personal highlight in Commemorative Journal
Facebook post in Tourism Industry Professionals Facebook Group
Recognition and signage at the Fall Kickoff event
Your staff and the nominee will appreciate the acknowledgement of their dedication. Nominate them today, it's FREE. Deadline is Friday, August 12th.

NYC Tourism Fall Kickoff
Tuesday, September 20th 5:30-8pm
Intrepid Museum | West 46th Street/12th Avenue
Recognition Ceremony @ 7pm
LINKS OF INTEREST
NYC
HOTELS
BEYOND NYC
CLOSING TIME
CITY GUIDE CONCIERGE NIGHTS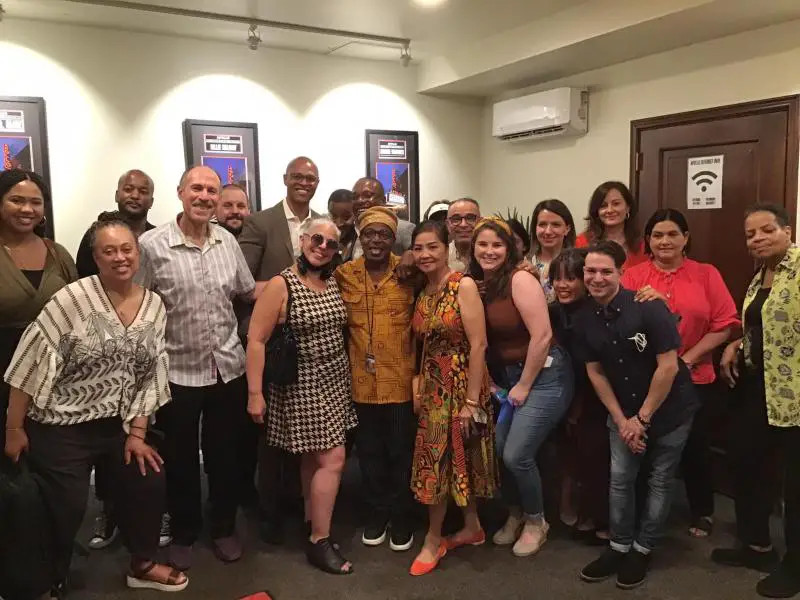 City Guide concierge nights are back in full force, including a recent outing to Amateur Night at The Apollo. City Guide's Eli Marcus, hotel friends, and Billy "Apollo" Mitchell, historian and tour director of The Apollo for many decades, are pictured here.