Summer may be New York's quiet(er) season, but the city's restaurant scene will be going full-force for Summer Restaurant Week. With prix fixe menus, there are 370 spots participating, rolling out a very affordable red carpet with three-course specials for both lunch and dinner (the meals are mostly on the weekdays, with a few Sundays, and a few brunches, included in the mix). The restaurants offer a fraction of the cost of what you might find other weeks—$26 for a two-course lunch and $42 for a three-course dinner, not including tax, tip, and drinks. We've got the best of New York's Summer 2019 Restaurant Week, but don't wait too long: the specials only run July 22nd through August 16th. If fine dining gets you excited, you won't want to miss the offers on broadway dining.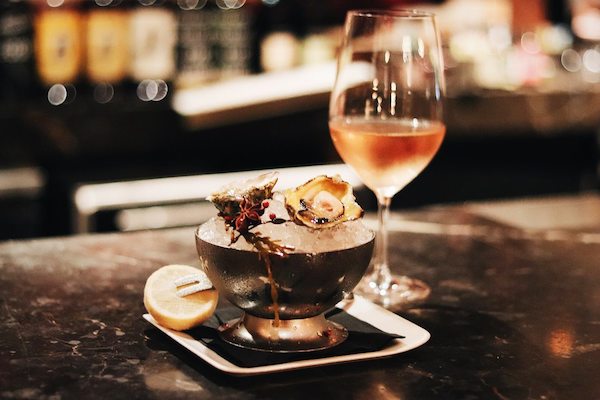 LDV Hospitality and Chef-Partner Marc Forgione capture the nostalgic glamour of New York City and its iconic steakhouses with American Cut. For Restaurant Week 2019, they'll be rolling out a sophisticated dinner menu (good Monday through Friday) at their midtown and Tribeca locations. Start off with a yellowtail crudo, BLT wedge salad, or Baked DJB Oysters with champagne and black truffle. Entrees bring three choices, a tenderloin tip with a bone marrow bordelaise; seared scallops with local corn; or "chicken under a brick." A choice of sides and desserts is included as well. American Cut Tribeca, 363 Greenwich St. (btw. Harrison & Franklin Sts.), 212-226-4736, americancutsteakhouse.com/tribeca. American Cut Midtown, 109 E. 56th St. (btw. Park and Lexington Aves.), 212-388-5277, americancutsteakhouse.com/midtown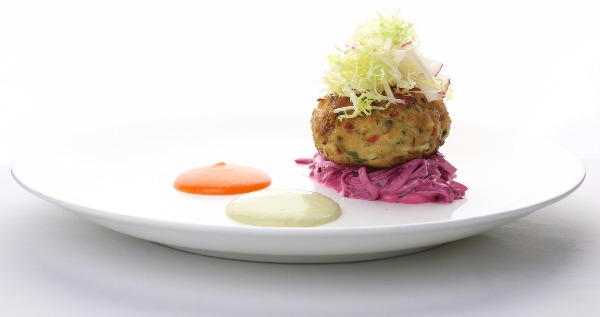 Benjamin Steakhouse Prime, the 2017 Concierge Choice Award winner for New Restaurant, combines modern elegance with traditional steakhouse classics. For Restaurant Week 2019, look for weekday lunch specials that include appetizers like lobster bisque or bacon and bleu cheese wedge salads, and mains like USDA prime junior New York sirloin, grilled chicken Caesar salad, or soy-glazed grilled Scottish salmon. 23 E. 40th St. (btw. Park & Madison Aves.), 212-338-0818, benjaminsteakhouse.com/prime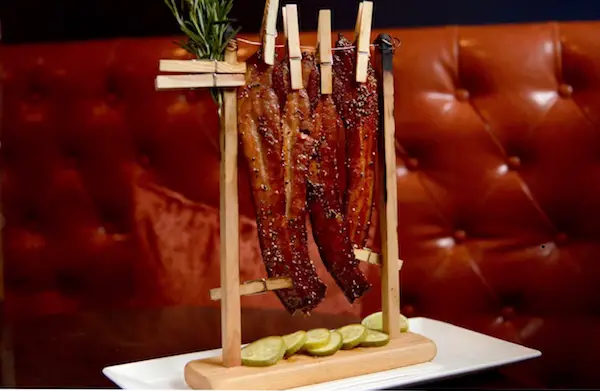 The all-new David Burke Tavern is a modern American restaurant by award-winning celebrity chef David Burke. A stately townhouse setting showcases Burke's creative, contemporary approach to classic fare—often with showstopping presentations. For Restaurant Week, you can enjoy lunch, dinner, and Sunday brunch specials. Burke's famous Clothesline Maple Candied Bacon, above, is available as a table share starter. Also available: teamed angry lobster dumplings, tuna tartar, roasted branzino, goat cheese ravioli, and pork chops with garlic clams, rock shrimp casino, peppers, peas, and lemon. 135 E. 62nd St. (btw. Lexington & Park Aves.), 212-988-9021,davidburketavern.com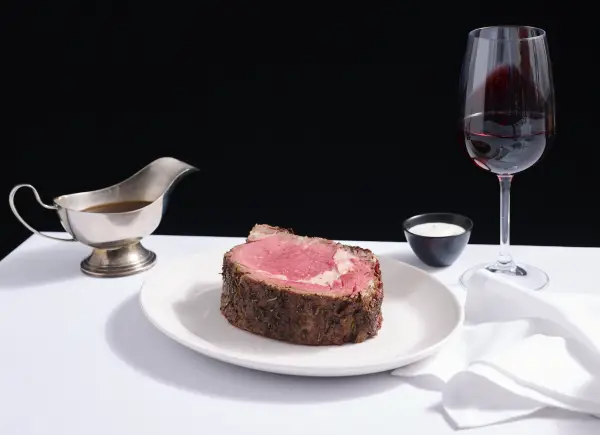 Del Frisco's Double Eagle Steakhouse New York boasts a sophisticated space that reflects the energy, vibrancy, and romanticism of the city. Excellent service combines with generous portions of legendary steaks and seafood. For Restaurant Week, Del Frisco's will offer a special lunch, available Monday through Friday during NYC Restaurant Week. 1221 Avenue of the Americas (entrance on 49th St.), 212-575-5129, delfriscos.com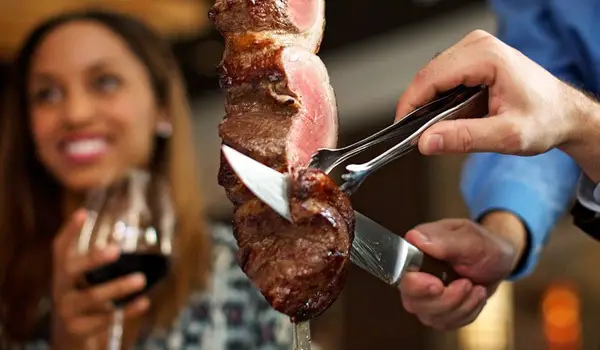 Never show up at a Brazilian steakhouse without an appetite, especially if it's Fogo de Chão. From Monday to Friday they'll be marking Restaurant Week. Look for their famous Market Table & Feijoada Bar (feijoada is a traditional black bean stew with sausage), and continuous tableside service of fire-roasted meats. Let the unlimited beef ancho, fraldinha, costela, filet mignon, picanha, and alcartra, and more fill you up. There are some tasty sides as well, and you get a choice of New York cheesecake, chocolate mousse cake, or Key lime pie for dessert. Mention "Restaurant Week" to receive special pricing. 40 W. 53rd St. (btw. Fifth & Sixth Aves.), 212-969-9980, fogo.com
"A farmhouse in the middle of Manhattan," La Masseria offers classic Italian dishes from the Puglia region of Italy, utilizing the freshest natural ingredients. See for yourself at Restaurant Week, when special bargain menus will be available for weekday lunches and dinners, plus brunch/lunch and dinner on Sunday. Salad, homemade stuffed mozzarella, or soup of the day kick things off, followed by gnocchi, grilled salmon, or grilled chicken with ratatouille and braised leeks. 235 W. 48th St. (btw. Broadway & Eighth Ave.), 212-582-2111, lamasserianyc.com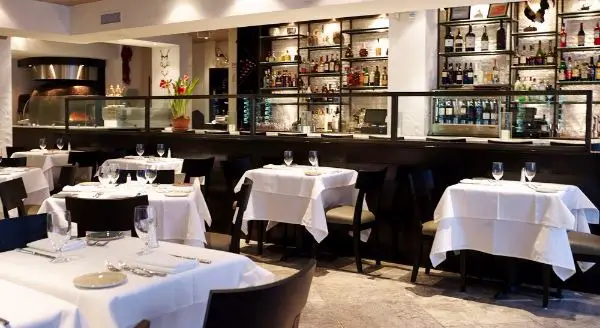 Executive chef Pino Coladonato does not disappoint at the wide-ranging and flavor-infused spinoff of La Masseria. Masseria dei Vini will be serving authentic Italian favorites for lunch and dinner Sunday through Friday at Restaurant Week. Look for starters like golden-baked calamari or a homemade stuffed mozzarella of the day, followed by entrees like homemade gnocchi, broiled herbed fish, or pizza Margherita. Save room for dessert: delizia al limone, a lemon-glazed custard sponge cake, or mixed berries with passion fruit sorbet. 235 W. 48th St. (btw. Broadway & Eighth Ave.), 212-582-2111, lamasserianyc.com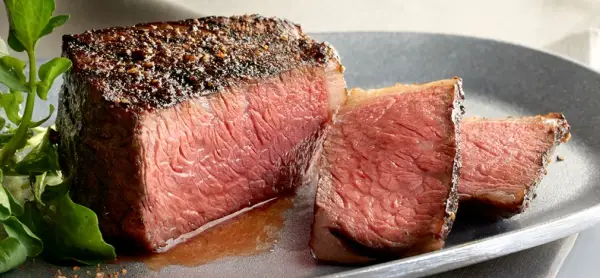 Famous for USDA prime-aged beef, fresh seafood, fine wine, and elegant desserts, Morton's The Steakhouse is the ideal place for a memorable dinner. Restaurant Week sees entrees like grilled rib-eyes and shrimp scampi, with onion soup, lobster bisque, and Caesar salads among the appetizers. Save room for dessert: options include Key lime pie and double chocolate mousse. 551 Fifth Ave. (on 45th, btw. Fifth & Madison Aves.), 212-972-3315, mortons.com/newyork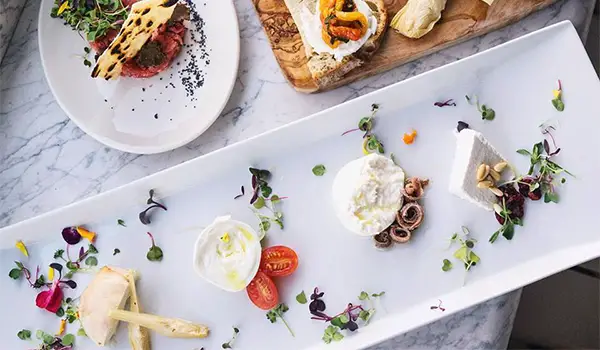 In Neapolitan dialect, the word "obicà" translates as "here it is," and if you're looking for some of the freshest and most authentic Italian in New York City, point yourself to Obicà Mozzarella Bar Pizza e Cucina, where you'll find it served right before your eyes. A mozzarella sampler leads off the Restaurant Week dinner appetizer list, joined by mozzarella di bufala, meatballs, and prosciutto and cantaloupe. Pizza porcini, red snapper, and rib-eye tagliata are among the entree highlights. 928 Broadway (btw. 21st & 22nd Sts.), 212-777-2754, obica.com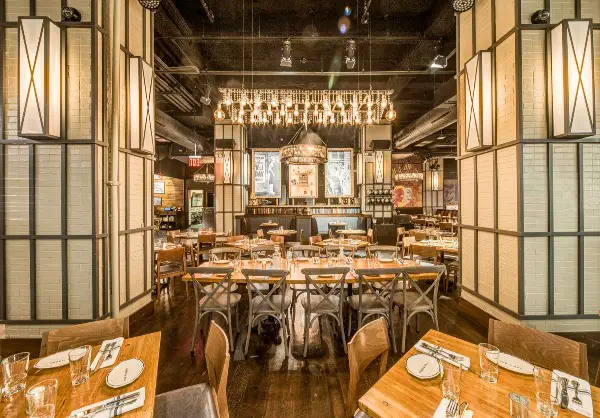 Upper West Side favorite The Ribbon has arrived in the Theater District in an elegant setting that pays homage to old New York. The menu is signature Bromberg Brothers, serving their eclectic takes on traditional dishes. Weekday lunch specials start with heirloom tomato and burrata salads, homemade country pâté, or buffalo-style cauliflower. Entree options include a half Amish chicken, Scottish salmon, or a vegetable risotto. For dinner, add the appetizer option of a deviled egg trio; for dinner entrees, the salmon gets swapped for a lobster and shrimp curry, plus there's a grilled hangar steak offering. (There's also dessert at dinner, your choice of mini monkey bread with ice cream or a boozy strawberry float.) 220 W. 44th St. (btw. Seventh & Eighth Aves.), 212-944-2474, 44.theribbonnyc.com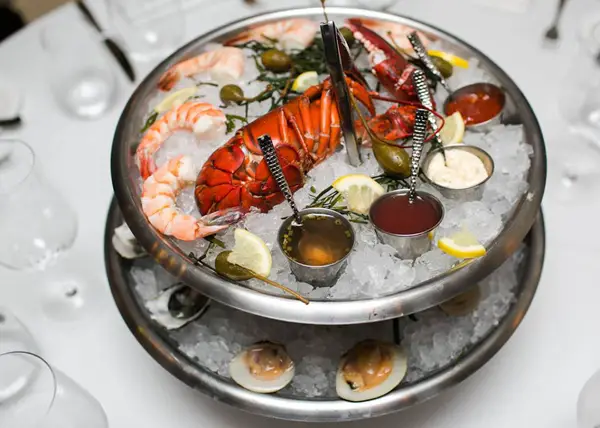 In the fall of 2012, the people behind midtown's Benjamin Steakhouse dipped their toes in the water with NYC 's The Sea Fire Grill. This seafood-centric offshoot, with a contemporary American seafood menu, provides an elegant-yet-classic experience where consistency is key and service is impeccable. Look for a Restaurant Week lunch menu (Monday through Friday) that includes starters like Spanish octopus, Caesar salad, or gazpacho, and entrees like organic Scottish salmon, roasted branzino, spaghetti vongole, and a petit filet mignon. 158 E. 48th St. (btw. Lexington & Third Aves.), 212-935-3785, theseafiregrill.com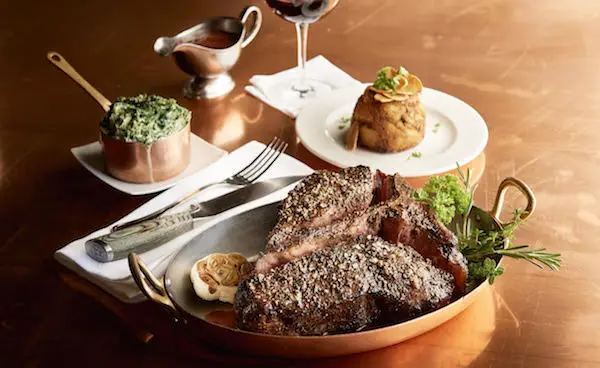 Indulge all your senses when you experience famed New York City steakhouse Strip House. An innovative menu features signature prime cuts of beef, paired with an extensive wine list. The dining room is striking with a siren-red interior and black and white vintage photography. For Restaurant Week, the midtown location will be serving both lunch and dinner. Look for appetizers like watermelon gazpacho with Greek feta, filet mignon carpaccio, and charred asparagus salad. Entrees cover steak au poivre, Mediterranean dorade, shrimp and ramps cavatelli, and a pulled barbecue lamb sandwich. Dessert for dinner will include a citrus "Napoleon" with lemon-lime curd and berries; chocolate panna cotta, and the Strip House Signature 24-Layer Chocolate Cake. (Strip House Speakeasy, adjoining the famous Greenwich Village steakhouse Strip House 12th Street, will also be participating in Restaurant Week.) 15 W. 44th St. (btw. Fifth & Sixth Aves.), 212-336-5454, striphouse.com/venues/midtown; Strip House Speakeasy, 11 E. 12th St. (btw. Fifth Ave. & University Pl.), 212-838-9197, striphouse.com/venues/speakeasy
It's always exciting to open up a new frontier of experience, like the Japanese haute cuisine known as kaiseki. Midtown newcomer Suzuki is one of the few places in New York to offer kaiseki, showcasing menus of eight or more interconnected courses. At Restaurant Week, take advantage of dinner specials that will let you sample the kitchen's skills. First courses will let you choose among salmon salad, soft-shell crab, and seaweed salad dishes. Second courses cover sirloin steak, grilled hamachi, an assortment of sashimi, and simmered summer vegetables. 14 W. 47th St. (btw. Sixth & Seventh Aves.), 212-278-0100, suzukinyc.com
In addition to David Burke Tavern above, chef, artist, and innovator David Burke will be serving up Restaurant Week Specials at Woodpecker by David Burke. For both lunch and dinner look for creative wood-fired pizzas, a burrata and heirloom tomato salad, pastrami-smoked salmon, a dry-aged cheeseburger, fusilli with duck confit, hay-smoked lamb chops, and much more. 30 W. 30th St. (btw. Broadway & Fifth Ave.), 646-398-7664, woodpeckerbydb.com
---
For the complete list of 370 participating restaurants, visit nycgo.com.