New York City may be on quarantine, but some of our best restaurants are serving up to go and delivery specials. For elevated meal kits and more, look to these city favorites.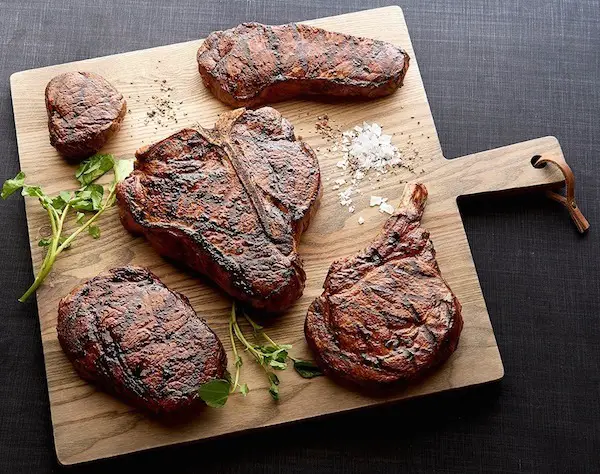 Morton's The Steakhouse in midtown is open daily from noon until 8pm for pick-up. They are rolling out special dining kits, which include Cryovac-sealed steaks with Morton's signature seasoning and house-made au jus, ready-to-bake side dishes, a fresh chef's house salad with your choice of dressing, and homemade dessert. The "Table for Two" special ($69) includes the salad, two 8-oz. center-cut filet mignons, two 5-oz cold water lobster tails, and a choice of one side: bacon and onion mac 'n' cheese, grilled jumbo asparagus, or smoked gouda au gratin potatoes. Save room for dessert, which is a double chocolate mousse. A second special is also available, the "Ultimate Grill," a $99 deal that includes the salad, four 6-oz. center-cut filet mignons; a choice of two 16-oz. prime rib-eyes or two 16-oz. prime New York strips, two 5-oz cold water lobster tails, and a choice of two sides and dessert, You can also ask for their full a la carte delivery menu. Grubhub link.
You can find American cuisine with French influences at NYC favorite The Ribbon on the Upper West Side. You can expect delights for all palates, including spit-roasted meats, seafood, and Blue Ribbon classics like legendary chicken. With dining rooms closed, the Bromberg brothers' 25+ years of renowned hospitality is being focused on delivery. Look for a special offer on the GrubHub, Postmates, and Uber Eats platforms featuring $5 off all deliveries; $10 off with an order of $65 or more; and $10 craft cocktails and 50% off beer/wine. theribbonnyc.com/delivery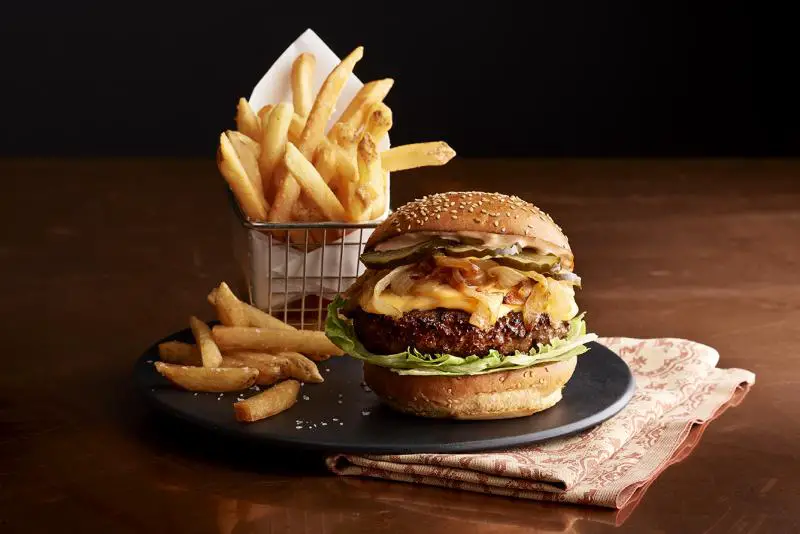 Indulge all your senses when you experience famed New York City steakhouse Strip House. An innovative menu features signature prime cuts of beef and an extensive wine list and they're still available despite the city's pause. Although the midtown location is closed for now, the downtown location near Union Square is still serving. Take advantage of 10% off all food for takeout or curbside pickup (not valid on delivery) and 50% off select wines with a food purchase for curbside pickup. Look for meal to-go kits with some family packages or the option to buy the meat sealed to cook at home.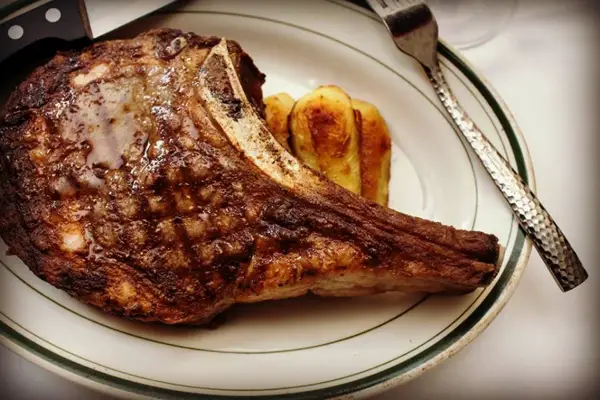 Among the top steakhouses in the city, Benjamin Steakhouse serves its guests with class and plenty of taste. Extraordinary sirloins, ribeyes, and filets are dry-aged by the steakhouse and served with sides like crab legs and bleu cheese-topped home fries, as well as Benjamin's own steak sauce. Although dining rooms are closed, their full menu is available for pick-up at Benjamin Steakhouse New York City and Westchester locations. Revised hours of operation will be Tuesday through Saturday from noon to 8pm. They are offering special deals on packaged meats to cook at home! Look for a very appetizing $5 a burger patty, $14 for a filet mignon, $9.95 per piece for USDA prime rack of lamb, and $20 a pound for cuts of meat that include Porterhouse and bone-in New York Strip. benjaminsteakhouse.com benjaminsteakhouse.com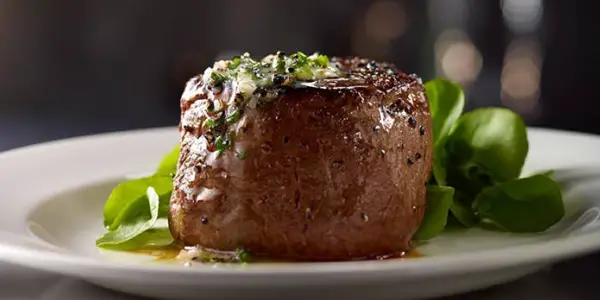 Del Frisco's Double Eagle Steakhouse New York reflects the energy, vibrancy, and romanticism of the city. Even with the dining room closed, you can get this elevated steakhouse experience with to go options. Curbside pickup brings 10% off all to-go orders, and half off of all bottles—up to $400 vintages. In addition to the midtown location you can find this special at Del Frisco's Grille in midtown and downtown. delfriscos.com
La Masseria dei Vini brings the Italian countryside to Manhattan, bringing together traditional and modern approaches without one overpowering the other. Although for now you can't enjoy the restaurant's terrific atmosphere, you can access the great, authentic cooking. From 3pm to 9pm daily, the Midtown West favorite will be available for pick up and delivery. House specialties fill the menu: think rice balls, eggplant parm, baked breaded calamari, homemade fresh spaghetti, orecchiette with sausage and broccoli, lasagna, gnocchi, and homemade ravioli stuffed with veal in a mixed wild mushrooms sauce. masseriadeivini.com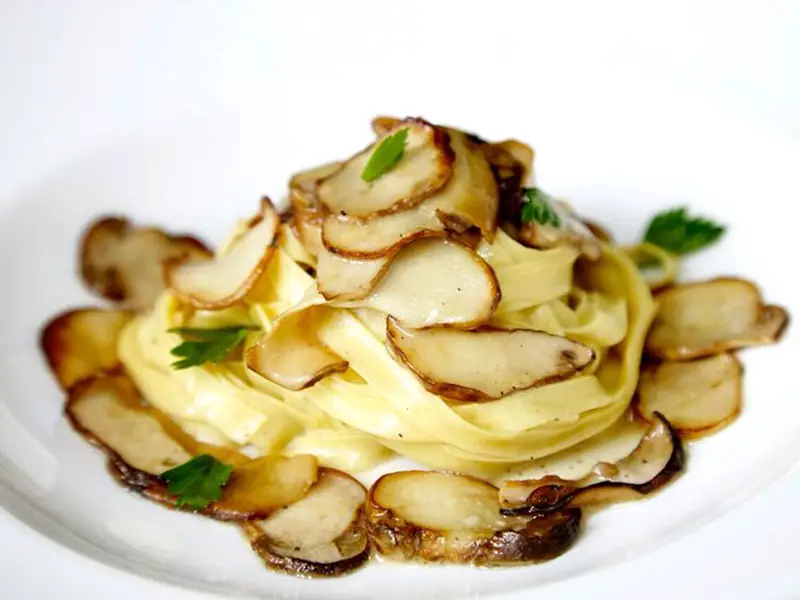 La Masseria brings the Italian countryside to Manhattan, the name itself referring to the key structure on the farms in the Puglia region of Italy. Although for now you can't enjoy the restaurant's terrific atmosphere, you can access the great, authentic cooking. From 3pm to 9pm daily, an extensive menu serves up house favorites. Think fettuccine with meat sauce, eggplant parm, cavetelli with shrimp, veal scaloppini, and many more. If you've got a crew to feed, there's also a "cena per famiglie" menu, with food enough for six and temptations like grilled salmon, rigatoni, penne with bacon, radicchio, and smoked mozzarella, and chicken parm. Save room for desserts like homemade tiramisu, flourless chocolate almond cake, or vanilla cheesecake. NEW! They're also serving drinks to go now, so add a beer, cocktail, or glass of wine to your order. lamasserianyc.com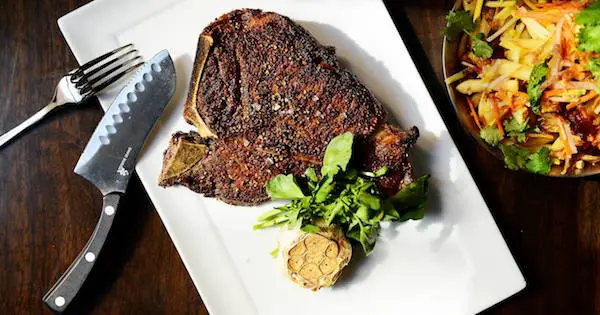 Celebrity chef David Burke has reopened his Upper East Side townhouse restaurant with a 2-course prix fixe takeout and delivery via Caviar and Grubhub/Seamless. New specials from David Burke Tavern bring together a choice of one appetizer and one main for $39; sides and desserts are available a la carte. Temptations to start include an elevated Caesar salad, K-town-style wings & rings, roasted asparagus, and burrata with a marinated tomato salad. Follow up with possibilities like the skirt steak and crispy fingerling potatoes, cacciatore-style chicken, the DB Tavern burger and fries, ginger salmon, lobster roll, and cavatelli with short rib and truffle cream. Kids have their own $12 menu with choices of buttered pasta, chicken fingers and fries, or mac 'n' cheese. Cocktail kits and special pricing on their wine bottles! davidburketavern.com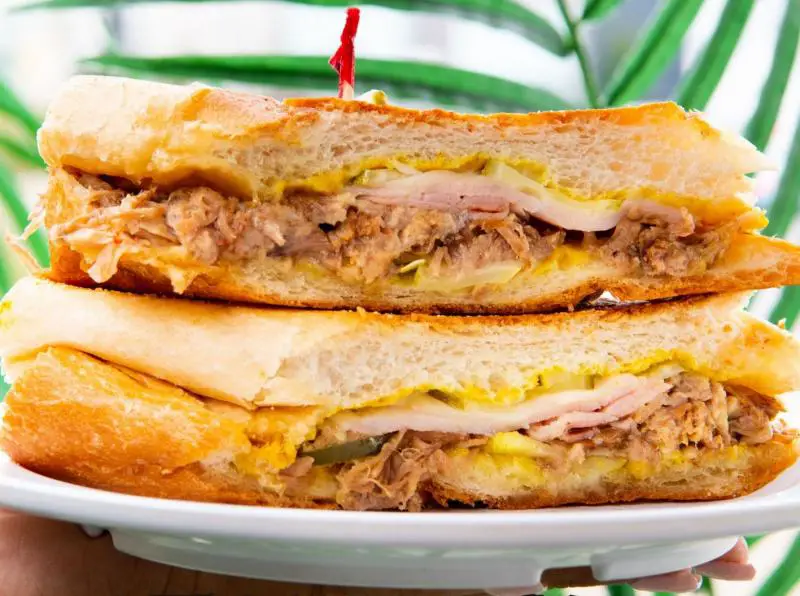 Havana Central's all-day menu boasts the best in Cuban cooking. Dig into classic dishes like Cuban sandwiches, empanadas, jerk-seasoned chicken wings, "ropa vieja" beef stew, mango salmon, and vegetarian paella. Starting Monday, May 18th, dig into this great cuisine as Havana Central opens back up for pick up and contactless delivery. Served daily from noon to 8pm. Cuban family meals, grocery boxes, and Caribbean cocktails to go are all also available—12oz and 32oz mojitos are highlights (tropical flavors optional).
havanacentral.alohaorderonline.com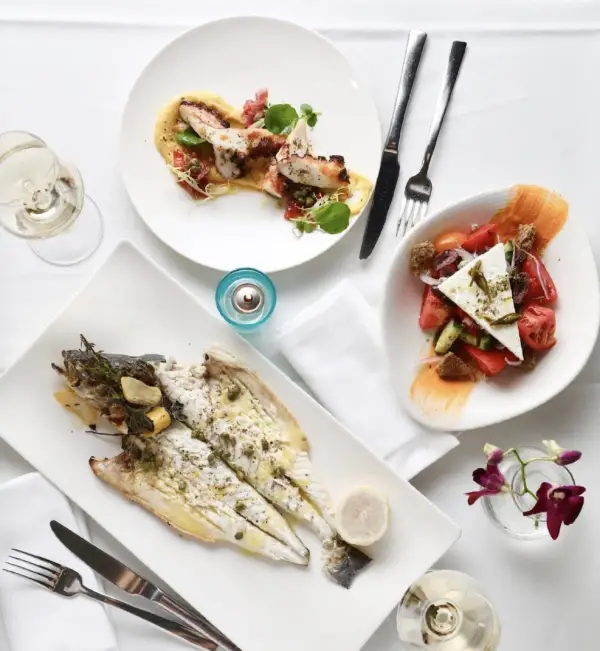 Even with the city on pause, Nerai is still bringing Greece to Midtown East. Experience the fresh flavors of the Aegean Sea for delivery and pick up with popular items like Maine lobster with Metaxa bisque and house-made squid ink linguini, lamb chops, Cretan meatballs, spicy feta, saffron orzotto with octopus, shrimp, and mussels, and shrimp Santorini linguini. Available weekdays from noon-9pm, Saturdays 5-9pm, and Sundays from 2-8pm (full menu here). nerainyc.com
If you're feeling more like Italian than Greek, Nerai's sibling Segreta Cucina Italiana brings in a Rome-trained chef for some red sauce favorites. Think meatballs, Sicilian octopus, caprese salads, wild mushroom truffle ravioli, whole grilled branzino, chicken parm, and cauliflower Milanese. Full menu here. segretanyc.com