Anyone can go the dinner and dancing routine for Valentine's Day; you're looking for the unexpected, the offbeat side of New York City. With that in mind, we've rounded up a selection of, shall we say, more unusual options, from a carousel to the opera. After all, when you've whirled around in a luminescent jellyfish with someone, you'll get a pretty good idea of whether your relationship is one for the ages—or not.
Offbeat Valentine's NYC: Seaglass Carousel
Let other folks venture to Le Bernardin; you're going to the sea glass carousel. Sit in a fiberglass fish that's reminiscent of the ocean's bioluminescence, while you whirl around a turntable driven by an electric motor. (The idea for the aquatic carousel was a nod to its Battery location being the home of the first New York Aquarium.) The wow factor alone is amazing; the experience is mesmerizing and a little surreal. You won't be able to jump aboard Tuesday the 14th, but it's a great destination the weekend before or after (they're also open 11am-7pm for President's Day Week, starting February 20). And seeing as they close at 7pm, maybe you'll have time for that seafood dinner after all. seaglasscarousel.nyc
Offbeat Valentine's NYC: Times Square
Renderings courtesy of ArandaLasch + Marcelo Coelho with Formlabs.
Some people want a quiet, cozy Valentine's Day. But not you and your date—you want to be where the action is. And there's nowhere in New York with more hubbub than Times Square. You can join in a vow renewal ceremony—a special shout out is given to those whose "whose kisses bridge boundaries." Just want to be a spectator? Go watch others profess their love, or else gaze at the public art installation Window to the Heart, a reflective lens sculpture that bends light to its center. Or else just wander around and take in the sheer spectacle of it all—great for those on a budget. timessquarenyc.org
Offbeat Valentine's NYC: Fun with Kids
Want a family activity? The Children's Museum of Manhattan is offering special Valentine's Day workshops—kids can make pop-up cards, heart-shaped seedpods, and even motorized coloring bots (generously, the bots will then help you make your card) on February 10 and 11 (check for times). cmom.org
Offbeat Valentine's NYC: Parks Department

The Parks Department is also getting into the act with some Valentine's Day-themed workshops, so grab some friends for the free Glow in the Dark Paint Night from 5-9pm on Friday, February 9th. Participants will paint literal blank canvases that are yours for the decorating. (In the dark, no one can see you splatter.) Asser Levy Recreation Center, Asser Levy Playground; East 23rd Street between 1st Avenue and the FDR Drive.
Offbeat Valentine's NYC: Metropolitan Opera
One of the world's great cultural attractions is the Metropolitan Opera, which presents L'Elisir d'Amore (The Elixir of Love) among its amazing performances this winter. Directed by Tony award-winner Bartlett Sher, L'Elisir d'Amore has been among the most consistently popular operatic comedies for almost two centuries. The story combines comic archetypes with a degree of genuine character development rare in works of this type. Its ending is as much a foregone conclusion as it would be in a modern romantic comedy—the joy is in the journey, and Donizetti created one of his most instantly appealing scores for this ride. Make a romantic night of it with the performance on Valentine's! Metropolitan Opera House (Amsterdam Ave. & 64th St.), 212-362-6000, metopera.org
Offbeat Valentine's NYC: Institute of Culinary Education
Some people like to eat out: you like to cook. Indulge in a series of Valentine's Day classes ranging from "Couples Cooking: Pizza and Wine Bar," with pizzas such as sausage and broccoli rabe (along with sides like arugula salad), plus a dessert pizza. Or perhaps "Be My Valentine," which focuses on indulgent dishes like lobster salad and a trio of desserts. There's also a "Couples Champagne Gala," in which you learn to distinguish among a variety of sparkling beverages along with a buffet of hors d'oeuvres. A word of caution if you find yourself leaning towards "Knife Skills for Couples": you may want to reevaluate your relationship. ice.edu
Offbeat Valentine's NYC: One World Observatory
What better place for a date than at the highest bar in the hemisphere? Check out the restaurant ONE DINE, or the adjacent bar, and enjoy the views from 100 stories up at One World Observatory. oneworldobservatory.com
Offbeat Valentine's NYC: New York Botanical Garden

Bring someone special to enjoy a romantic Valentine's Day Weekend at the New York Botanical Garden in the Bronx. On February 11th and 12th, enjoy expert-led chocolate discussions and tastings, and a special prix fixe at Hudson Garden Grill. nybg.org
Offbeat Valentine's NYC: Dessert

If it's sweet treats you're after, stop in at Cool Mess, an ice cream parlor where you make the ice cream creation yourself. Choose a base flavor like chocolate or vanilla, follow a "messipe" or create your own, throw on some toppings (cookie dough, brownie bits, cheerios), put it all into the machine, and you've got a, yes, cool mess (137 E. 62nd St., 212-355-9834; coolmess.com). If you're searching for something a little more out of the ordinary, try Spot Dessert Bar (go for the tapas to share). You can sample such Asian-inflected creations as soaked green-tea chiffon cake with mascarpone cream and candied rice krispies, or coconut monkey bread with (among other things) coconut ice cream with basil seeds (13 St. Marks Pl., 212 677-5670; spotdessertbar.com).
Offbeat Valentine's NYC: Charity
Or of you're looking for fun for a cause, you can grab some pals for the Chocoholic Frolic: A Valentine's Day Event for Ripple Effect Artists on February 13: it includes chocolate (hence the name), wine, music, and an auction; Ripple Effect Artists use theater for "teachable moments" that address themes of injustice. 250 Park Avenue
Offbeat Valentine's NYC: Grand Bazaar NYC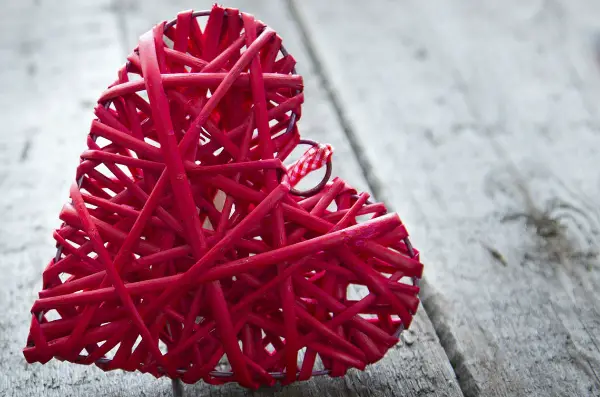 Grand Bazaar NYC is New York's largest curated market—and most distinctive. On Sunday, February 12th from 10am to 5:30pm don't miss the Sweethearts Bazaar. You and your Valentine can explore unique NYC artisans and indie antique/vintage dealers, all while enjoying some tasty treats. If you're looking for a special gift you have incredible selection here, everything one-of-a-kind, rare, and limited-edition. Sweethearts Bazaar