It's a new year! Here's to a new you! We know that many of you vowed to make resolutions that involve being healthier—eating well and getting lots of exercise—but in New York City you don't want to miss out on cocktail culture. Skip the salad and green juice and indulge in a vegetable-based mixed drink. It's a fun and festive way to get your 5-a-day. Now that's something to celebrate!
He's Coursing at Analogue
With cold season in full swing, veggie based libations such as the He's Coursing at Analogue offer an ideal way to up your vitamin C intake. Unwind with this delectable fusion of rye, carrot juice, orange juice, and bitters. Live music is offered weekly at Analogue, so after having a cocktail, get moving and grooving.
212-432-0200, 19 W. 8th St., analoguenyc.com
Detroit Dancehall and Spicy Carrot Bloody Mary at The Garret East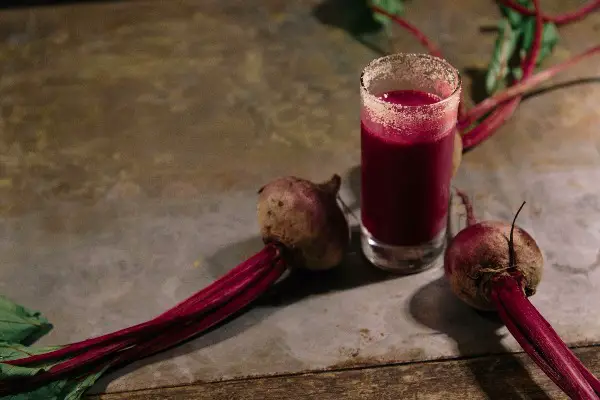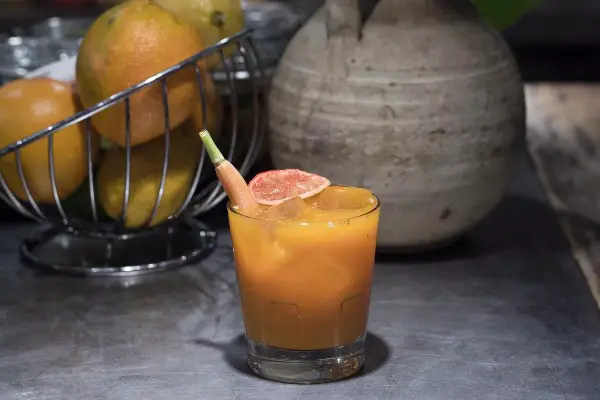 Top, Detroit Dancehall (credit: Asia Coladner) and bottom, Spicy Carrot Bloody (credit: Asia Coladner).
The East Village's sleek and chic cocktail bar The Garret East offers its Detroit Dancehall drink, which is made with fresh beet juice, Rhum Barbacourt Blanc, Rhum Barbacourt 3 Star, lime, and orgeat. It is served in a vinegar salt-rimmed glass. This cocktail destination also offers Saturday brunch with food by dinnertable - the reverse speakeasy restaurant nestled within the Garret East. On the menu is a refreshing
Spicy Carrot Bloody Mary
. This "kitchen-sink" bloody is made with fresh carrot juice, wasabi, mango, ghost pepper, citrusy lemon and lime, garlic, a dash of horseradish, old bay, smoked salt, and rice vinegar. Guests can decide if they want their cocktails made with vodka, gin, or mezcal.
206 Ave. A, thegarreteast.com
Pale Rider at Dead Rabbit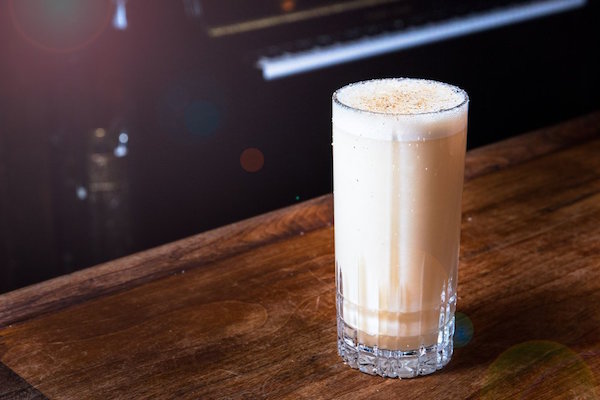 This downtown destination is renowned for its innovative cocktail offerings, which include veggies, fruits, and herbs. Dare to hop on and take a ride on the Pale Rider, which fuses bourbon with the exotic flavors of apricot, banana, coconut milk, vanilla, and caramel. Some lemon, dill, egg white, and soda are also included in the mix.
646-422-7906, 30 Water St., deadrabbitnyc.com
Umami Mary at Tonchin
This stylish Tokyo-based ramen restaurant recently unveiled its first location in Manhattan. Indulge in the Umami Mary, which includes shiitake mushroom- and basil-infused vodkas alnog with gin, clamato juice, licorice, and lemon.
646-692-9912, 13 W. 36th St., tonchinnewyork.com
ABC Kitchen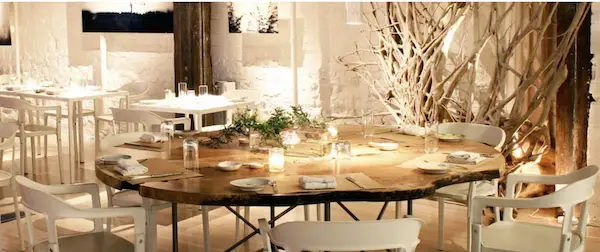 ABC Carpet & Home is renowned for its exotic home furnishings that are created with sustainability and fair labor standards in mind. With a mission to captivate and cultivate a healthy home and a healthy planet, this design destination also offers ABC Kitchen. Its plant-based menu includes the yuzu gin and tonic, made with Warwick Gin, fresh yuzu, and house-made tonic.
212-475-5829, 35 E. 18th St., abchome.com