The first Morton's The Steakhouse opened in Chicago in 1978. Now Morton's has 40 years of service under its belt and dozens of locations to its name, both in the U.S. and abroad. Come celebrate 40 years of fine steak, fine wine, and more at one of two Morton's locations in Manhattan! Bring a date, business associate, or a whole party to either location for an outstanding meal and impeccable service. Here's everything you need to know about Morton's The Steakhouse in Midtown East and the Financial District.
The Steak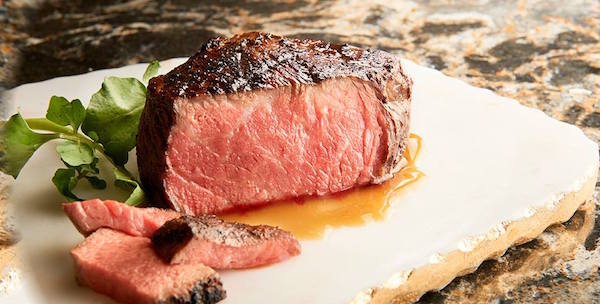 Morton's selects from only the top two percent of domestic beef, from an elite category of steak labeled "Prime" by the U.S. Department of Agriculture. Each steak is evaluated for its marbling, color, and texture, then aged for nearly a month. Two all-around winners on the steak portion of the menu are the fall-apart filet mignon and the hearty Chicago-style bone-in ribeye. These are expertly paired with sides like bacon macaroni and cheese, pan-fried potatoes Lyonnaise, and Chicago-style horseradish mashed potatoes.
Seafood and Other Delicious Dishes 
Morton's has its turf covered, but it also serves up surf, snacks, and desserts. Order the bacon-wrapped scallops for an incredible seafood appetizer and Chilean sea bass as an entree. At the bar, order low-priced snacks like the parmesan truffle fries for $8 and petite filet mignon sandwiches for $9. You'll find these and other deals on bar bites on weeknights from 4:30 to 6:30 and 9pm to closing. And no matter what you do, order dessert! Morton's is known for its perfect key lime pie, while the Legendary Hot Chocolate Cake lives up to its name completely.
The Vino
You want wine with your steak? You've got it, courtesy of the expert sommeliers at Morton's. Winner of the Wine Spectator Award of Excellence, Morton's offers a wide range of wines by the glass and bottle. At New York's Morton locations, count on sommeliers Luis Ramirez and Jesse Bakaar for approachable and educational takes on the wine list. They'll help you pair a drink with your meal and introduce you to your new go-to wine.
Private Parties 
Morton's incredible menu and upscale atmosphere are available for any event. Book a private dining room at either location for your next rehearsal dinner, bat mitzvah, office party, or graduation celebration. Sales & Event Managers Korina Insana and John Janeczko will take care of your event at Morton's Midtown down to the last detail, while Sam Duff coordinates private parties at Morton's downtown location. You can bet on great steak, delicious wine, and other tasty dishes off the Morton's menu, plus servers who can attend to your guests' every need. Use this online form to find out more information and plan your party in style!
Locations and Hours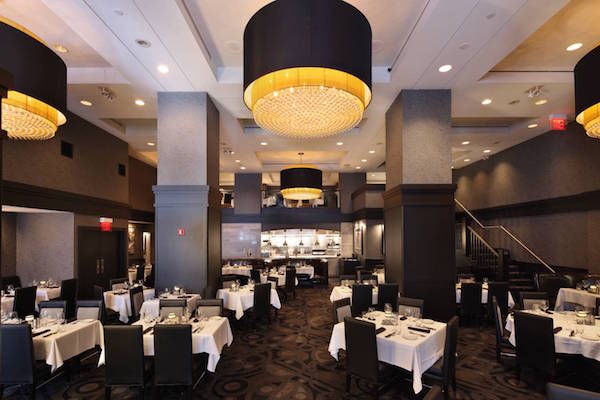 Morton's Fifth Avenue 
With an entrance on East 45th Street between Fifth Avenue and Madison, Morton's Midtown is located at 551 Fifth Avenue, just north of Bryant Park in a bustling business district. The bar and dining room are open from Monday to Friday, 11:30am to 11pm. Saturdays, Bar 12-21 opens at 4pm, the dining room at 5pm, and both close at 11pm. Morton's Midtown is open from 5 to 10pm on Sundays.
Morton's downtown location is found inside the Club Quarters Hotel at 136 Washington St. You'll find attractions like One World Trade Center, Wall Street, and the Statue of Liberty nearby! The bar and dining room are open from 11:30am to 10pm on weekdays, and from 4 to 10pm on Saturdays and Sundays. 
Morton's The Steakhouse (Midtown): 551 5th Ave., 212-972-3315. Morton's (World Trade Center): 136 Washington Street; 212-608-0171. Visit mortons.com for more information.