New to Times Square, The Long Acre Tavern welcomes sports fans, beer nerds, bacon lovers, and brunchers. This bilevel bar and restaurant is the perfect meeting place for you and your crew, with its inviting atmosphere, ample space, and delicious offerings from kitchen and bar alike. Named after the former moniker of Times Square, The Long Acre Tavern merges old and new with its classic-New York name and modern vibe. Come watch your favorite team play from one of Long Acre's screens, which show NCAA, NFL, NBA, and NHL games, in addition to a range of soccer leagues. Read on for the highlights of The Long Acre Tavern.
Dinner & Drinks
At The Long Acre Tavern, the burger's the thing. The restaurant's beef burgers are made with legendary Pat LaFrieda patties, including the Bacon Lovers Burger made with 50% beef and 50% bacon. There's a classic Long Acre Burger, Burger Au Poivre with brandy peppercorn sauce, and The Times Melt for a new take on a patty melt. Going plant-based? The Long Acre's two veggie burgers are made with lentil and "The Impossible" vegan patty. House entrees include roasted chicken with a choice of sides and fish and chips for some classic pub fare.
The Long Acre also offers a lengthy draft list of beers. Local brews from Bronx Brewery and Brooklyn Brewery can be found next to standbys like Guinness and Miller Lite. You'll find a selection of bottles and cans of beer and cider as well. House cocktails range from sangria to spicy Devils Kiss to the Whuppity Stoorie (try saying that five times fast!) with vodka, St. Germain, lime, and basil.
Brunch
A convenient, delicious brunch is here in the heart of the city. Come to The Long Acre for coconut cream pancakes with lime butter, chicken and waffles, or a New York Egg & Cheese. It wouldn't be The Long Acre without the Breakfast Burger made with a sunny-side egg. The Long Acre Tavern's brunch makes a great pick for the Bloody Mary fan in you as well: pitchers are just $20. Other cocktails include a Texas Mule, Spicy Daisy margarita, and peachy 47th St. Bellini.
Happy Hour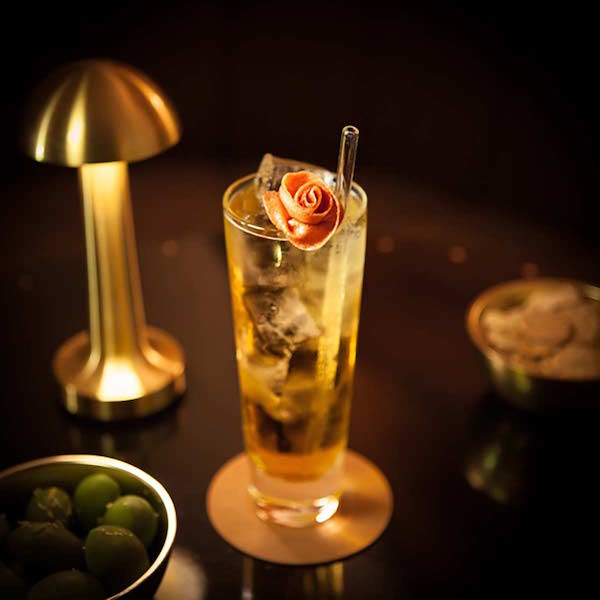 Come grab a drink and check out a game, weekday evenings at The Long Acre. Happy hour occurs every Monday through Friday, 4-7pm. Select drafts are $5-$7, and house wine is $7 for white or red. Select liquors, including Jim Beam, Altos Silver Tequila, and New Amsterdam Gin, are $7. While you're around, snack on some of the menu's best apps: tater tots loaded with bacon and beer cheese, wings fried in duck fat, and sesame cauliflower with cayenne and yogurt sauce.
Event Space
Book your next party, small or large, at The Long Acre! The space, with five available areas across three floors, can accommodate parties of many sizes. Your guests will also love the snacks and drinks on offer. Their catering menu includes a selection of house favorites such as Korean BBQ Steak Quesadilla and unique options like Build Your Own Tacos. Find out more about Long Acre's private and semi-private spaces for your next event by calling the number below.
---
The Long Acre Tavern is located at 146 W. 47th St. For reservations, call 646-649-3587 or visit longacrenyc.com.