If you have never been to the Catskill Mountains, there are two words to describe the scenery: breathtaking and majestic. Nestled in this natural beauty, is Emerson Resort & Spa.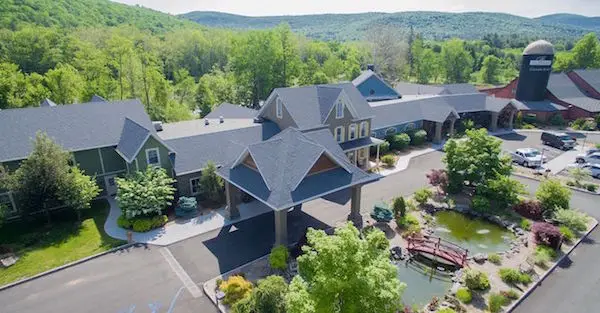 An immaculate, sprawling property, Emerson has a number of exclusive reasons why this should be included on your itinerary when looking to wander only a bit more than a two hour drive from the city. You won't be disappointed with your suite as the bi-level rooms are spacious with vaulted ceilings, two bathrooms, a large bathtub, and a porch.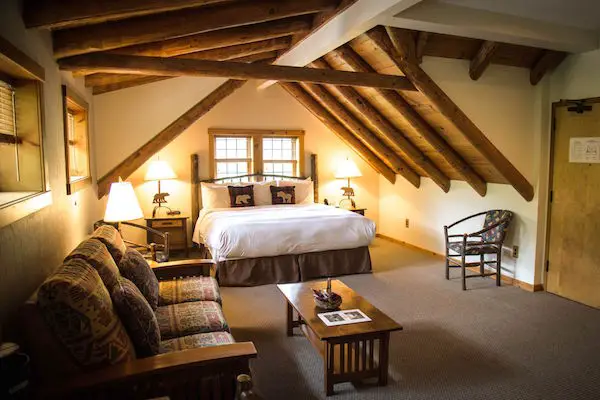 If seeing the world's largest kaleidoscope is on your bucket list, check it off. Choose from two musical kaleidoscope experiences, where you can look up at the ceiling and watch the ever changing colorful effects. Emerson also boasts one of the largest country stores where you can purchase any one of dozens of kaleidoscopes from various talented artisans.
Of course, you can't go to a resort without actually indulging in some pampering. The spa's entrance boasts an ornately carved antique wooden door worthy of any mansion or castle. Try a 60 minute relaxation massage, followed by a spot of tea. Just outside the spa on the outdoor deck is a hot tub in the backyard that overlooks a majestic river.
Woodnotes Grille serves a tasty breakfast, lunch and dinner that also attracts town folk being one of the best dining options in town. It has a lively bar, especially on Wednesday trivia nights. If you choose to dine outside or wander there after your meal inside, you can sit by the fire on the deck, grab a beer and just chill. The facility also has its own bikes if you want to take a leisurely ride around the property. You can make it for a day trip, or extend the fun for an evening stay. For reservations, call 845-688-2828, emersonresort.com.