While many electronics stores have recently closed because of online shopping alternatives, the immediacy, selection, and customer service an electronics store in NYC can provide just can't be beat. Here are some amazing brick and mortar NYC electronics stores you can still rely on. 
Best Electronic Stores NYC: Midtown West
THE store for photographers, B&H was established in 1973, and remains the largest retailer of cameras and photo equipment in the United States. They also have a wide ranging selection of electronics, from drones, lighting equipment, televisions, computers to audio equipment and much more (warranties available as well). While they do a hefty business online, the storefront fares well, with hundreds of knowledgable employees. The sprawling, two-story store takes up the block on 34th Street and Ninth Avenue in midtown and is extremely organized. Open six days a week; in observance of Shabbat, the store is closed on Saturdays. 420 Ninth Ave., 212-444-5003, bhphotovideo.com
Best Electronic Stores NYC: Union Square
Founded in 1966 in Minnesota, Best Buy used to be called The Sound of Music, specializing in audio equipment, at least until 1983. Today, their inventory includes everything electronic: television and home theater, phone and camera equipment, gaming systems and accessories, appliances, laptops, and more. They have seven locations throughout NYC, with one of their most popular spots near Union Square. Their inhouse "Geek Squad" team is on hand for all kinds of repair, installation, and setup services. 52 E. 14th St., 212-466-4789, bestbuy.com
Best Electronic Stores NYC: Flatiron District
Located in the Flatiron, DataVision features a full selection of computers, software, peripherals, digital cameras, camcorders, MP3 players, DVDs, personal video players, TVs, handhelds, GPS solutions, desktops, notebooks, tablet PCs, wireless LAN, carrying cases, mobile phones. Also, if your laptop is on the fritz, bring it in-the team can provide same-day service on computer repairs, and services brands like Apple, Sony, Samsung, and Toshiba. 50 W. 23rd St., 212-689-1111, datavis.com
Best Electronic Stores NYC: Midtown East
This is not a conventional electronics store for things you need—it's more about things you want. For example? An autobalancing electric skateboard; a fully obedient Stormtrooper; a land and water RC hovercraft; a two-person electric cruiser. Surely you've seen their coveted catalogs. But you don't need to wait for a mail order delivery! For more than 170 years, Hammacher Schlemmer has been offering New York shoppers unexpected gifts. Yes they have conventional electronics, but also toys, outdoor products, personal care, apparel, home, sports, leisure, travel items, and famous holiday specials. 147 E. 57th St., 212-421-9002, hammacherschelemmer.com.
Best Electronic Stores NYC: Midtown East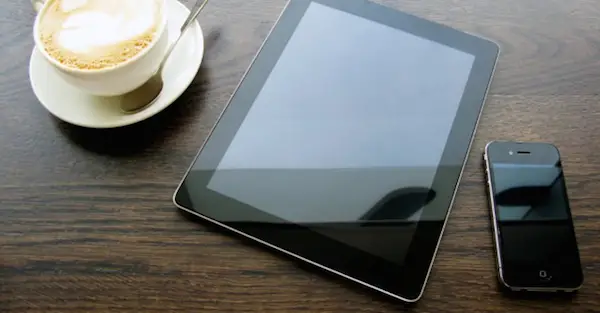 We've all done it-scrambling somewhere, not paying attention, when we suddenly drop our phone and crack the screen—oftentimes to the point of not functioning at all. Maybe you can't afford to buy a new phone at a moment's notice. Jack's Place can be a fast and affordable answer to your prayers, offering mobile service repair, in addition to selling a plethora of mobile accessories and other electronics. 235 E. 51st St., 212-486-7090, jacksplaceny.com
Best Electronics Stores NYC: Flatiron District

PC Richard is one of the last electronic store chains serving the Northeast, but they're not just surviving—they're thriving. Opening their first store in Bensonhurst, Brooklyn, back in 1909, they're the largest chain of private, family-owned appliance, television, electronics, and, as of 2014, mattress stores in the United States. Computers, monitors, printers, refrigerators, air conditioners, televisions, they have it all. They also provide warranty protection and installation services. This one's in the Flatiron District, but there are 21 locations in NYC's five boroughs alone. 53 W. 23rd St. 212-924-0200, pcrichard.com
Read Next | Beat the Heat at Malls and Department Stores: Where to Eat & Shop NYC