New York Comic Con returns to the Javits Center for the convention's 12th year, October 4th through 7th, 2018. This year the Con has even extended its wings to feature an anime-only convention at Pier 94 called Anime Fest @ NYCC x Anime Expo. Wondering what events you can attend (and where to eat afterwards)? We've got the highlights of New York Comic Con 2018.
New York Comic Con: Midtown Comics
Midtown Comics is New York City's center for all things comic and graphic, with locations in Times Square, Grand Central, and downtown. They'll have a major presence at NYCC: think superstar creator signings, marquee exclusive items, and fantastic savings. Public signings will feature Joe Jusko, Mark Bagley, and Francesco Mattina—visit booth #2336 to check out the action. Midtown Comics is also offering CGC grading, with CGC representatives to witness the signing events. (There are also signings at Midtown Comics's New York stores throughout NYCC week, check their Facebook for the latest updates.)

New York Comic Con Thursday | Four Jokers, Seven Seasons, One Panel: truTV's Impractical Jokers Return to NYCC
Get ready to laugh when the Impractical Jokers hit the stage. See Sal Vulcano, Brian Quinn, James Murray, and Joe Gatto live on the main stage. They will be sharing inside details on the show, making everyone laugh (rumor has it that there was supposed to be free pie available but Joey ate it all). Oct 4th, 4:15-5:15pm, Main Stage 1D, Javits Center
New York Comic Con Friday | Tardis Time: Matt Smith, David Tennant and Alex Kingston Live
Calling all Doctor Who and Harry Potter fans, David Tennant will be in attendance of NYCC this year! He will be joining other Doctor Who alum for a panel that will tell tales from their time on the series. Tickets range from $19-$249 dollars. (Tennant will also be autographing at NYCC at 4:30pm on Friday.) Friday, 8-10pm, Hammerstein Ballroom, 311 W. 34th St.
New York Comic Con Friday | Dragon Ball Super: Broly Panel
Join anime guests of honor Tatsuya Nagamine and Masako Nozawa as they discuss Dragon Ball Super: Broly with an all-star panel. Oct 5th, 6-7pm, The Hulu Theater at Madison Square Garden
New York Comic Con Friday: Boy Meets World 25thAnniversary Reunion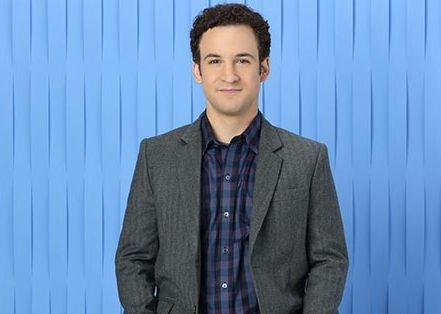 On October 5th, see the gang get back together again at the Boy Meets World reunion panel in honor of the 25th anniversary of the series. Three of the main cast members, Ben Savage, Danielle Fishel, and Will Friedle will be there to commemorate the panel and reminisce over the series. The cast will also be doing autographing sessions at various times on Friday, Saturday, and Sunday! 2:30-3:30pm, Main Stage 1D, Javits Center
New York Comic Con Sunday: Science or Fiction
If science is your thing then you're in luck, as beloved science advocate Bill Nye will be attending a panel at NYCC. On Sunday, October 7th, Nye will be a part of the Science or Fiction panel with speakers like Bob Novella, Jay Novella, Steven Novella, Evan Bernstein, and Cara Santa Maria. 2:45-3:45PM, room 1A24, Javits Center
New York Comic Con Sunday: Danai Gurira Spotlight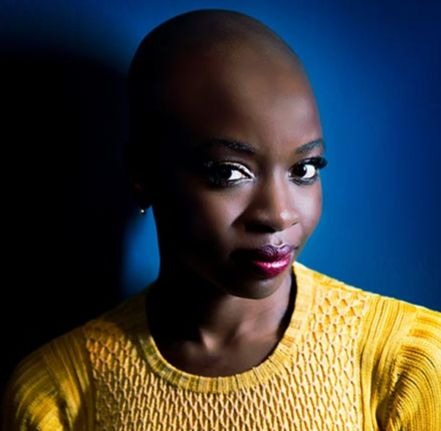 See Danai Gurira from the box office hits Black Panther and Avengers: Infinity War take the main stage at NYCC on Sunday. She will be discussing her roles in Black Panther and the hit TV series The Walking Dead. Gurira will also be doing autograph signings on Saturday and Sunday for fans! 4-5 PM, Main Stage 1D, Javits center
For more information on New York Comic Con, visit newyorkcomiccon.com.

---
Where to Eat Near New York Comic Con: Rustic Table
After a long day walking the convention head over to Rustic Table for a farm-fresh meal. Rustic Table serves up light bites with a Mediterranean twist in a rustic, coffee shop ambiance. We recommend the Avocado Smash, which includes roasted mushrooms, arugula, and lemon dressing, topped with chili flakes for an added kick. 504 W. 42nd St., 212-244-0744, rustictablenyc.com
Where to Eat Near New York Comic Con: Rustic Table
Tavola in Hell's Kitchen is a great place to go for traditional Italian cuisine that has its roots in the Puglian, Roman, and Sicilian regions. Featuring two wood-burning ovens that were imported from Naples, the smells alone in this local spot are unbeatable. 488 Ninth Ave., 212-273-1181, tavolahellskitchen.com
Where to Eat Near New York Comic Con: Friedman's
Experience gluten-free dining like no other at Friedman's in Hell's Kitchen. Just let your waiter know that you have an allergy and most items can be substituted. We recommend the lamb burger with gluten-free bread—a unique taste you need to try for yourself. Or skip the entrée and order the Market Plate, where you can any pick three sides for $18! 450 10th Ave., 212-268-1100, friedmansrestaurant.com
Where to Eat Near
Anime Fest @ NYCC x Anime Expo

: Il Baretto

A short walk away from Pier 94 is Il Baretto, with a friendly waitstaff and Italian cuisine that is simply amazing. Expect high-quality ingredients used in classic Italian dishes. 750 11th Ave., 212-757-2270, newyorkilbaretto.com
Where to Eat Near
Anime Fest @ NYCC x Anime Expo

: Print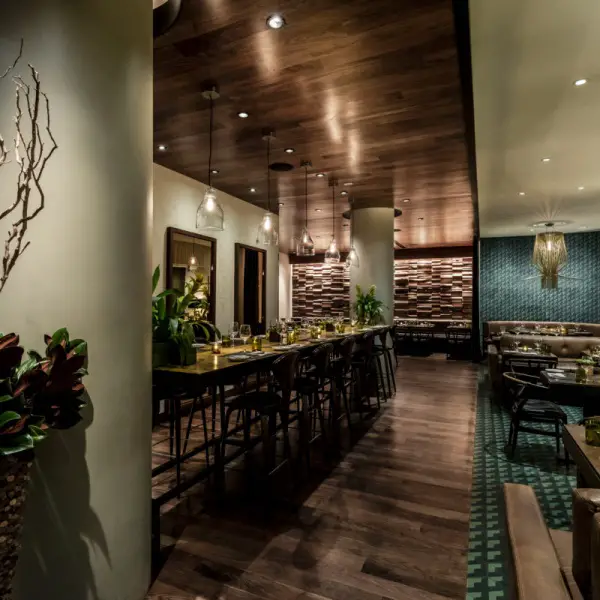 You can experience seasonal treats at Print, an eatery that's as tasty as it is stylish. We recommend the chicken liver mousse, with muscat grapes, pistachios, chives, espelette pepers, and charred bread for a meal that's even more delicious than it sounds. 653 11th Ave., 212-757-2224, printrestaurant.com