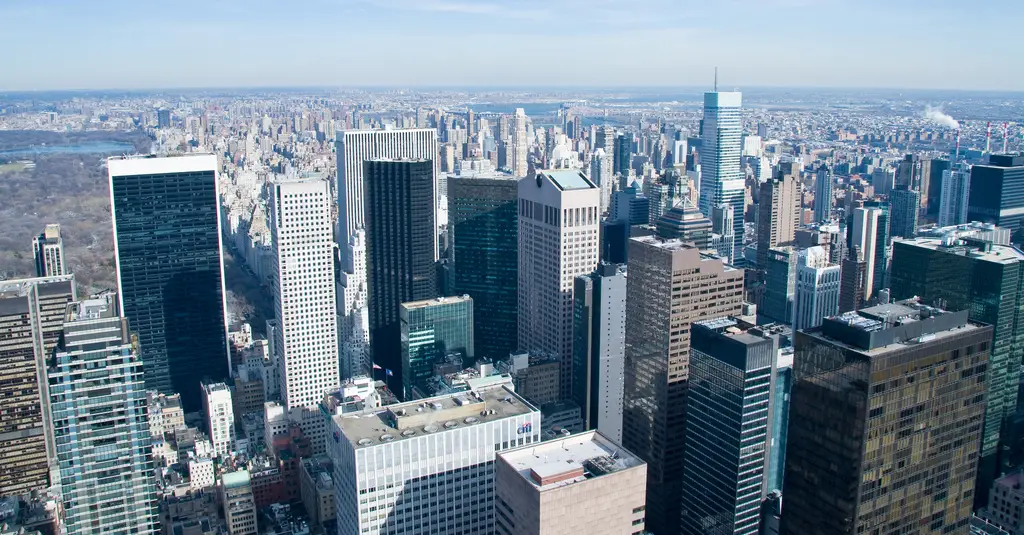 Photo: ArtBrom/Flickr

You'll find the the Metropolitan Museum of Art, Madison Avenue, Central Park Zoo, and Seredipity 3 in the Upper East Side, along with a plethora of other activities, eateries, and landmarks. City Guide's list of things to do on the Upper East Side this week will keep you occupied and thoroughly entertained during your visit to this beloved NYC borough.


James Comey in Conversation with Nicolle Wallace - 92Y
December 09, 2018 - Upper East Side
Former FBI Director James Comey stood tall when he found himself at the center of an unparalleled political firestorm. In this sure-to-be riveting talk, he shares insights into the strongholds and fault lines existing at the highest levels of justice in America, and the challenges he faced in navigating them. Talking with NBC News political analyst Nicolle Wallace, he will discuss his rise from Yonkers native to prosecutor, deputy attorney general, private lawyer, law professor, and finally, FBI director, leading and driving our justice system. Join them to hear firsthand about Comey's views on ethical leadership, and about the values he sees as critical to justice and to our national security.
Orpheus Chamber Orchestra & Steven Isserlis, cello - 92Y
December 09, 2018 - Upper East Side
The US premiere of the 100-year-old Symphony for String Orchestra by Hans Rott, a protégé of Bruckner and Mahler, begins this fascinating concert by the Orpheus Chamber Orchestra. Mahler noted, "it is impossible to estimate what music lost in him" and, indeed, Rott's symphony is a marvel: a vibrant opening, harmonically daring middle movement, and witty Scherzo suggest tremendous promise in the 16-year-old composer, who died of tuberculosis at just 25. C.P.E. Bach's lively Cello Concerto in A Major follows, featuring the exceptional Steven Isserlis. About Isserlis' Grammy-nominated recording of this concerto, Gramophone said "[his] refinement and elegance … throw an entirely new perspective on the concerto." Finally, though Gustav Mahler was sometimes critical of Franz Schubert, he nevertheless admired "Death and the Maiden" so much that he transcribed the quartet for string orchestra. It is this luxurious arrangement of one great composer's work by another that caps this incredible program.
Judy Garland Sings Harold Arlen - 92Y
December 10, 2018 - Upper East Side
Will Friedwald, feature writer for The Wall Street Journal, Vanity Fair and the author of nine books on popular music, presents curated video clips from his extensive vintage collection to illustrate the great artistry of the performers and composers of the American Songbook. The presentations will be driven both by a profundity of rare and fascinating video footage, nearly all of which hasn't been seen publicly in decades (not available on home video or YouTube) and his own incisive commentary.
Ballet and Ballroom, a Pas de Deux - 92Y
December 11, 2018 - Upper East Side
Ballroom dancers Heather and Lou give an illustrated overview — with video clips and live dancing demonstrations — of dance partnerships in the movies linking ballet and ballroom styles.
Art After Dark: December - Solomon R. Guggenheim Museum
December 14, 2018 - New York
Join us for an after-hours private viewing of current exhibitions, including Hilma af Klint. Cash bar serves wine and beer. Guests will be asked for a photo ID. Members at the Individual level ($85) and above receive free entry to Art After Dark. Limited general admission tickets will go on sale closer to the event date. No tickets will be sold at the door. Join as an Individual Member ($85) or above for free admission for one to Art After Dark. Join as a Dual Member ($140) or above for free admission for two to Art After Dark. Ticket buyers may enter the event at 2 East 89th Street. Members may enter the event through the Fifth Avenue entrance. Bring your member confirmation e-mail and a photo ID for entry. Members receive free entry to Art After Dark, but please arrive early as we cannot guarantee entry once we have reached capacity. For more information, contact the Membership Department at [email protected] Corporate members must present a Guggenheim card labeled "Corporate Courtesy Card" for free entry into the event. For more information, contact the Corporate Membership Department at [email protected] Exclusive Members' Hour... (read more)
Watson Adventures' Dancing Nudes Murder Mystery Scavenger Hunt - Metropolitan Museum of Art
Through December 15, 2018 - New York
Join Watson Adventures on a murder mystery scavenger hunt for adults at the Metropolitan Museum of Art! An eminent scholar's husband has been shot dead, a week after receiving strange messages and images of "dancing stick figures" on her computer. The messages are somehow linked to nude artwork in the museum. Who is the murderer? What is the secret of the dancing nude figures? See if your team of sleuths can figure out whodunit on this unusual murder mystery scavenger hunt based on a Sherlock Holmes story. Price includes museum admission. Advance purchase is required.
Nate Lowman's Never Remember at Gagosian New York - Gagosian
Through December 15, 2018 - New York
Opening Reception: October 19, 6 – 8PM Location: Gagosian, 980 Madison Avenue Gagosian is pleased to present a selection from Nate Lowman's Maps series, as well as new work by the artist. Made from studio drop-cloths that are stretched in the shape of states and arranged in their geographic locations, Lowman's Maps consider what constitutes painting. An element of chance present through the varied and random marking on the drop-cloths contrasts with the ubiquitous and iconic image of the map of the United States, previously employed by Jasper Johns for works shown in the same location nearly 30 years before.
Watson Adventures' Wizard School Scavenger Hunt for Harry Potter Fans - Metropolitan Museum of Art
Through December 15, 2018 - New York
Follow in the footsteps of young wizards on a field trip to the Metropolitan Museum of Art in search of art that echoes characters, places and enchanted objects in the famed Harry Potter books and movies. Keep your trusty wand handy as you track down a powerful sorceress, a Snape-like potions master, Hagrid-like giants, and cloaked and masked figures as scary as any Death Eater or Dementor. The hunt is not an addition to or variation on Harry's adventures, but instead references to the books will provide a surprising bridge to many strange and wonderful works of art. Kids must be accompanied by an adult, but all-adult teams can compete separately. For ages 10 and up. Advance purchase is required.
Lydia Cabrera and Édouard Glissant: Trembling Thinking - Americas Society
Through January 12, 2019 - New York
Lydia Cabrera and Édouard Glissant: Trembling Thinking focuses on the ideas developed by the prominent Caribbean thinkers Lydia Cabrera (Havana, 1899–Miami, 1991) and Édouard Glissant (Sainte-Marie, Martinique, 1928–Paris, 2011) and an archipelago of modern and contemporary artists whose works respond to their notions of identity. Artists include: Etel Adnan, Kader Attia, Tania Bruguera, Manthia Diawara, Mestre Didi, Melvin Edwards, Simone Fattal, Sylvie Glissant, Koo Jeong A, Wifredo Lam, Marc Latamie, Roberto Matta, Julie Mehretu, Philippe Parreno, Amelia Peláez, Asad Raza, Anri Sala, Antonio Seguí, Diamond Stingily, Elena Tejada-Herrera, Jack Whitten, and Pedro Zylbersztajn. This exhibition is cocurated by Hans Ulrich Obrist, Gabriela Rangel, and Asad Raza.