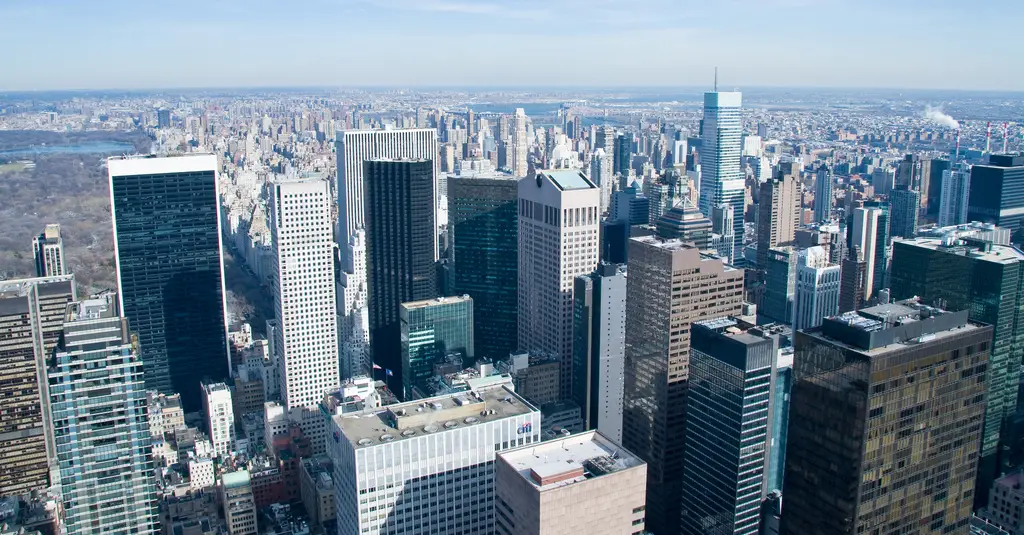 Photo: ArtBrom/Flickr

You'll find the the Metropolitan Museum of Art, Madison Avenue, Central Park Zoo, and Seredipity 3 in the Upper East Side, along with a plethora of other activities, eateries, and landmarks. City Guide's list of things to do on the Upper East Side this week will keep you occupied and thoroughly entertained during your visit to this beloved NYC borough.


Hula (Open Level) - 92Y
December 16, 2018 - New York
Explore the native dance of Hawai'i and the holistic values embodied in its poetry, music and movement. Experience hula's fundamental elements with respect to the form's historical perspectives and cultural context. The Hawai'i-born facilitator is a student of Kumu Hula (master teacher), Johnny Lum Ho. Classes are ongoing. Start dancing today with class cards. Class cards can be purchased for all classes even after they have started or are closed.
Antonio Truyols, piano - 92Y
December 16, 2018 - Upper East Side
Antonio Truyols is an educator, composer, and performer with a Bachelor's Degree in Jazz Studies from UNC Greensboro and Master's Degree in Film Composition from NYU. In addition to teaching at 92Y, he is currently a Lead Teacher at the Harmony Program, an El-Sistema inspired non-profit organization. He served as Faculty at the Music Academy of North Carolina where he specialized in improvised music and led youth ensembles. As the Music Director for the Prebyterian Church of the Covenant, Truyols has led bell choirs, adult choirs, and children's choirs in performances across the east coast. As a performing pianist, Truyols has made appearances at the French Embassy in Washington D.C., Palace Hall in Bucharest, Romania, and multiple tours in Mainland China where he also presents Master classes. He was a finalist in the Nottingham International Jazz Piano Competition and leads an award-winning jazz piano trio Unit Three. As a composer, he has garnered awards from the American Viola Society and the Downbeat Awards, and writes music for short films. You can read more about Antonio Truyols at TruyolsMusic.com.
Works & Process at the Guggenheim presents the annual Rotunda Holiday Concert - The Solomon R. Guggenheim Museum, Peter B Lewis Theater
Through December 17, 2018 - New York
Works & Process at the Guggenheim presents the annual Rotunda Holiday Concert Sunday and Monday, December 16-17, 2018 Works & Process, the performing arts series at the Guggenheim, presents the annual Holiday Concert in the rotunda of the Guggenheim on December 16-17, 2018 at 7pm.   Celebrate the season with the joyous sounds of holiday music and a new Works & Process commission by composer Sarah Kirkland Snider, inspired by the Guggenheim's exhibition Hilma af Klint: Paintings for the Future. George Steel conducts the Vox Vocal Ensemble in what has become a beloved annual tradition in the museum's iconic Frank Lloyd Wright-designed rotunda. The evening includes traditional carols for all to sing.   Video Preview - https://www.youtube.com/watch?v=9I9Iw3vti2g   TICKETS & VENUE FLOOR SEATING: $45, $40 Friends of Works & Process and Guggenheim members. RAMP STANDING: $25, $20 Friends of Works & Process and Guggenheim members. Box Office (212) 423-3575 or worksandprocess.org Solomon R. Guggenheim Museum 1071 Fifth Avenue, New York The museum will close at 5:45pm and reopen at 6:45pm for the concert.   DINING The Wright restaurant will be open for dinner before both... (read more)
Lydia Cabrera and Édouard Glissant: Trembling Thinking - Americas Society
Through January 12, 2019 - New York
Lydia Cabrera and Édouard Glissant: Trembling Thinking focuses on the ideas developed by the prominent Caribbean thinkers Lydia Cabrera (Havana, 1899–Miami, 1991) and Édouard Glissant (Sainte-Marie, Martinique, 1928–Paris, 2011) and an archipelago of modern and contemporary artists whose works respond to their notions of identity. Artists include: Etel Adnan, Kader Attia, Tania Bruguera, Manthia Diawara, Mestre Didi, Melvin Edwards, Simone Fattal, Sylvie Glissant, Koo Jeong A, Wifredo Lam, Marc Latamie, Roberto Matta, Julie Mehretu, Philippe Parreno, Amelia Peláez, Asad Raza, Anri Sala, Antonio Seguí, Diamond Stingily, Elena Tejada-Herrera, Jack Whitten, and Pedro Zylbersztajn. This exhibition is cocurated by Hans Ulrich Obrist, Gabriela Rangel, and Asad Raza.