Sports Events in New York City This Weekend - April 26-April 28
April 22, 2019 - by CG Directory Editor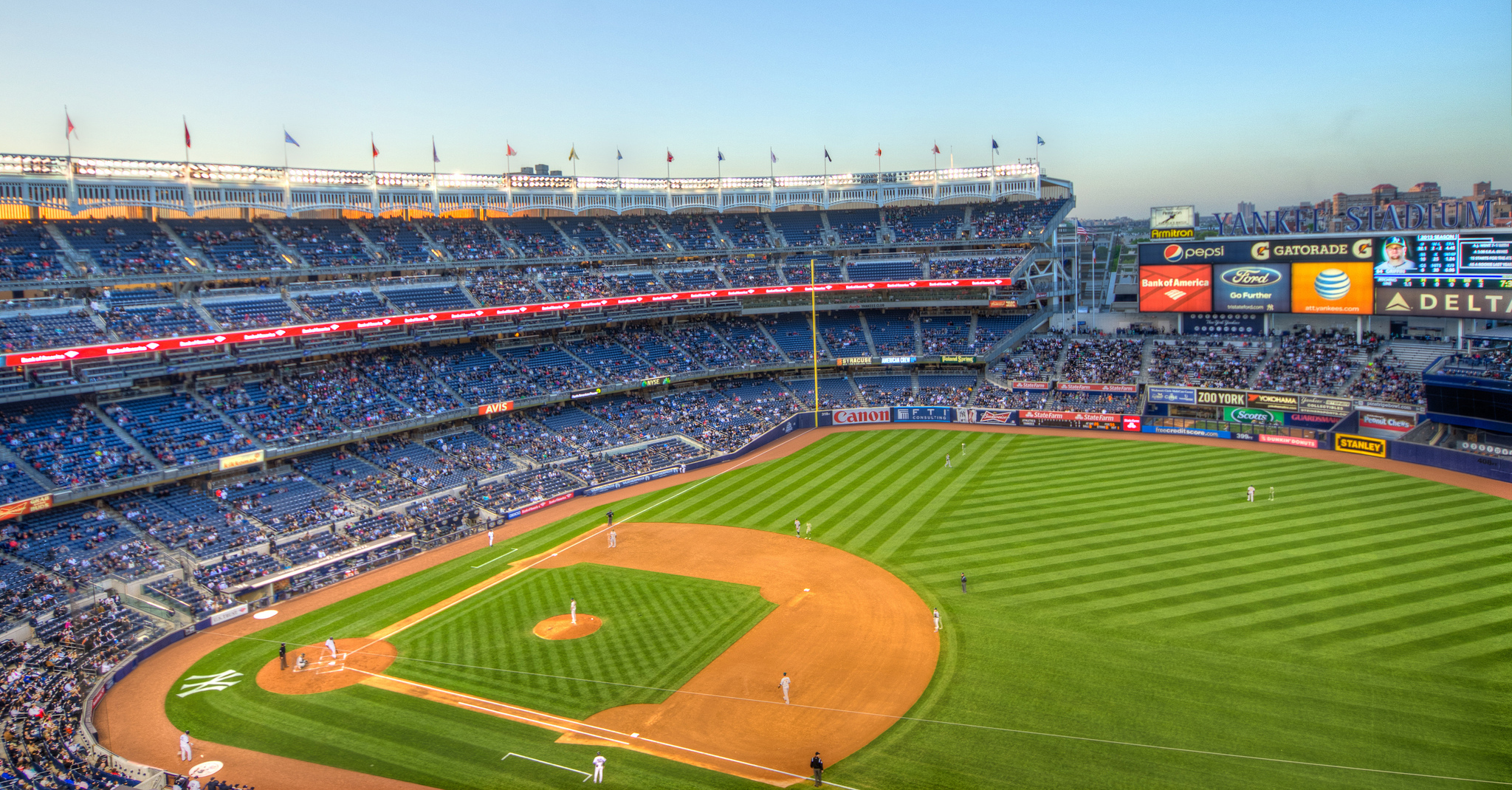 Photo: m01229/Flickr

NYC is home to the Knicks, the Yankees, the Jets, the Rangers, the Mets, the Nets, and the Islanders, so you can bet that there are sporting events happening in the city no matter the season. (There's also soccer, minor league baseball, marathons, and all kinds of college teams.) Find out what sports events in New York City are happening this weekend on City Guide's roundup and then snag some tickets for a game you'll never forget.


Nyu Game Center Bfa Info Session 2018-2019 - NYU Game Center
April 26, 2019 - Brooklyn
A Game Center administrator will be available to answer questions about the upcoming BFA in Game Design. Info sessions are offered every two weeks throughout the fall semester.
Game On! Board Games - Brooklyn Public Library - Bay Ridge Branch
April 26, 2019 - Brooklyn
Come play board games with old friends and new!
2019 High Rock Challenge - 10K Trail/Adventure Race - Greenbelt Trails, Staten Island, New York
April 27, 2019 - Staten Island
HIGH ROCK CHALLENGE 10K TRAIL: Staten Island's classic trail race for two-person teams Supporting the Greenbelt Conservancy Saturday, April 27, 2019 Staggered Start Times Begin at 9 am (you will choose your start time at registration) This is a two-person/team race (fee is for two runners) Start/Finish: Henry Kaufmann Campgrounds and on to the Greenbelt Trail System Our first three heats are for competitive runners - male, female and co-ed (9 am, 9:15 and 9:30). Please make sure you belong in that category and classification. The heats that follow are "open category" for all runners. During the High Rock Challenge, two-member teams run together along Greenbelt trails competing in mystery events and physical obstacles which are located throughout the approximately 10K course. Events are cleverly designed to encourage teamwork as well as physical and mental stamina. Events are not revealed until race day when you're on the marked course! The course is scenic and rustic. You will encounter single track trails, rough terrain, streams and ponds, inclines/declines, and incredible vistas - especially for New York City! The Greenbelt is protected parkland that requires much care a... (read more)
Fitbit Local Bodyweight Bootcamp & Cardio Boxing - W New York - Downtown
April 27, 2019 - New York
Are you ready for a full-body, HIIT bootcamp class with boxing fundamentals led by Fitbit Local Ambassadors Jason Tran & Josh Martinez? No matter what your fitness level, the answer is yes! Come sweat it out, learn to punch and have some fun. Stick around after the workout and enjoy a cash bar happy hour, courtesy of the W New York - Downtown! You're going to want to wear your lucky workout clothes for this one! In addition to getting your heart pumping, we'll also be raffling off some of our latest Fitbit products that you're absolutely going to love. There's something for everyone so you won't want to miss this. Here's what you could win: Fitbit Versa Lite Edition: A bold health and fitness smartwatch with advanced fitness features in a swimproof, lightweight design. Fitbit Inspire HR: An easy-to-use fitness tracker with 24/7 heart rate, workout features, sleep stages and more, designed to help you embrace your fitness goals. Everyone is welcome, so invite your friends and bring a smile. Owning a Fitbit product is not necessary to participate. Be sure to arrive early as Fitbit Local workouts are FIRST COME, FIRST SERVE. An Eventbrite ticket does not guarantee entry. What t... (read more)
Earth Day Workout: IronStrength and Zumba in Herald Square! - In Front Of Macy's - Herald Square
April 27, 2019 - New York
Calling All Fitness Enthusiasts! Join us for a special workout to celebrate Earth Day on Saturday, April 27th right in the middle of Herald Square! IronStrength community fitness program in partnership with the 34 street alliance presents a FREE workout - a combination of 30 minutes of IronStrength taught by Dr Jordan Metzl followed by 30 minutes of Zumba taught by the amazing Angelina Alfaro! All fitness levels, ages, and dancing abilities are welcome! Class will run from 2-3 PM - RSVP required. Come throw it down with us in the middle of Herald Square!
Watson Adventures' Secrets of Central Park Scavenger Hunt - Central Park
April 27, 2019 - New York
Join Watson Adventures on a unique scavenger hunt in Central Park! See the best of the park below 72nd Street and discover places you might otherwise never find. You'll uncover secret passages, mysterious symbols, hidden history, movie and TV locations and writing in the sky. Highlights include a bird sanctuary (find out why birds won't go near it), the Carousel, the Dairy, Strawberry Fields (almost named for Bing Crosby!), the Sheep Meadow, the Mall, the Bethesda Fountain and the Lake (made from a swamp). Advance purchase is required.
Riddell Precision-Fit Individual Player 3D Head Scanning Event - Hanover Marriott
April 28, 2019 - Whippany
On April 28, Riddell Sports will be offering an exclusive opportunity for high school and college players to get 3D-Scanned for Riddell Precision-Fit. This elite level experience has previously only been available to NFL & Division 1 athletes. Players who attend this event will be offered an exclusive opportunity to purchase Riddell SpeedFlex Precision Helmets for the 2019 season. The event will be held at the Hanover Marriott at 1401 Rt 10 E, Whippany, NJ. Follow the event link to reserve a time slot and learn more about our Precision-Fit scanning process and cost structure.
Learn Game Development with Unity (For Programmers) - Tech Incubator at Queens College
Through May 09, 2019 - Queens
Isn't gaming awesome! Why not learn to build your own? Learn the fundamentals of how to create a game from scratch. This course will be project-based and students will be using Unity to create their games. Some programmer experience is required, we will be using C# for our game logic.
Looking for Free Group Planning Services?
Get free advice on planning your group's trip to New York.
MORE Activity Planner ARTICLES
RESTAURANTS

Multi-concept restaurant offering modern Japanese cuisine, a...

THEATER

In a heartbeat, 38 planes with 6,579 passengers were strand...

SHOPPING

An array of quality branded merchandise showcasing HBO's® aw...

SIGHTSEEING

Manhattan's premier all-glass, European-inspired dining crui...