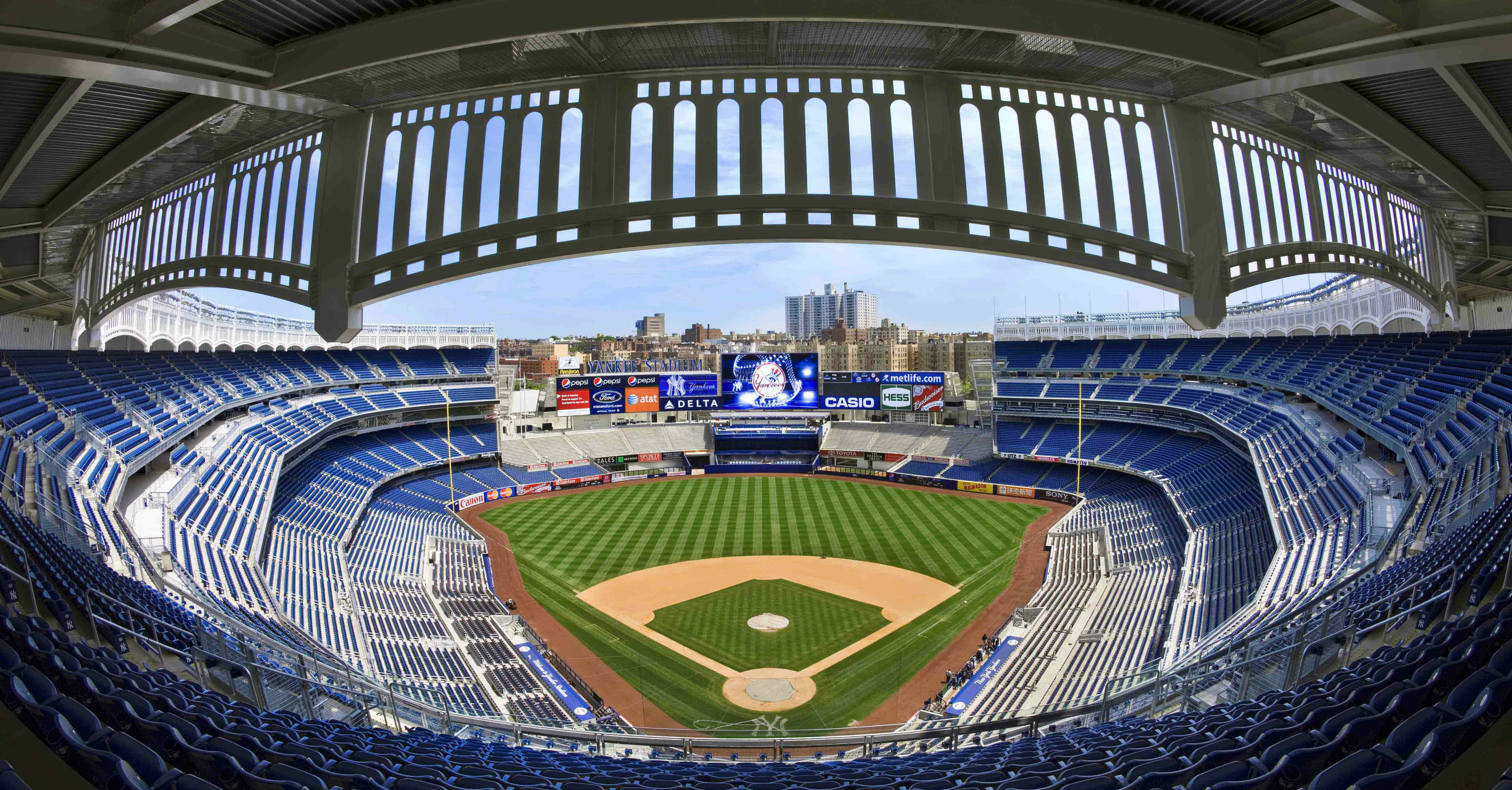 City Guide's New York calendar catches all the local sports, from Knicks or Rangers games at Madison Square Garden to Nets and Islanders at Barclays Center, with Yankee Stadium and Citi Field, plus college basketball, the Liberty of the WNBA, and the Staten Island Yankees and Brooklyn Cyclones also on our comprehensive list of things to do in NYC.


New York Islanders vs. Tampa Bay Lightning - Barclays Center
January 13, 2019 - Brooklyn
Parm, an acclaimed casual Italian restaurant, is the perfect place to start your Barclays Center experience. Make your dinner reservation for Parm by calling 917.618.6340 or online through RESERVE. For information on individual suites, please call 718.BK.SUITE. LIRR TRAIN TIME APP Download the LIRR Train Time app to get real-time information. Pick your station, check a countdown to your train's arrival and easily search for your destination. Basic train information is available even without cellular service. Download the Metro-North App LIRR SCHEDULE Plan your trip to Barclays Center with a quick search of the schedule online. View Schedule LIRR SCHEDULE UPDATES Before you leave Barclays Center, check our screens in the arena's main concourse for the latest information on LIRR schedules and service alerts. LIRR EXPANDED SERVICE The Long Island Rail Road has enhanced service to make Islanders games in Brooklyn easily accessible for fans from Long Island. View Details For hotel information, please visit New York Marriott at the Brooklyn Bridge. For special rates, check "corporate/promotional code" and then enter W85.
Philadelphia 76ers At New York Knicks - Madison Square Garden
January 13, 2019 - New York
Philadelphia 76ers At New York Knicks
Carolina Hurricanes at New York Rangers - Madison Square Garden
January 15, 2019 - New York
Carolina Hurricanes at New York Rangers
Chicago Blackhawks at New York Rangers - Madison Square Garden
January 17, 2019 - New York
Chicago Blackhawks at New York Rangers
A Whole Different Ball Game: Playing through 60 Years of Sports Video Games - Museum of the Moving Image
Through March 10, 2019 - Astoria
Tennis for Two was the world's first video game. When it debuted at the Brookhaven National Laboratory's public exhibition in 1958, its goals and actions were familiar to visitors because it simulated a sport they already understood. Though rudimentary, the ball and net depicted on an oscilloscope were enough to intuit a game of tennis. Yet the experience of playing Tennis for Two was completely different from playing an actual tennis match. Tennis for Two did not directly influence the video game industry, but it marks the beginning of a long relationship between sports and video games. A Whole Different Ball Game presents a selection of more than 40 playable sports video games spanning the last six decades, examining the complex relationships between game, sport, media, and culture. Despite the widespread prevalence of video games today, sports are still the games that Americans most regularly encounter, whether on television, via apparel and other consumer goods, or through play, including organized leagues and pickup games. Video game developers leverage this familiarity by producing some of the highest grossing titles on the market. The most lucrative professional sports le... (read more)
Harlem & Bronx Bike Tour - Brooklyn Giro Bike Tours
Through December 30, 2020 - New York
A 25 mile, cyclist dream ride through areas of NYC most do not dare to see - Upper Manhattan, Harlem & The Bronx - with stops at Yankee Stadium, some of the most beautiful, unseen parks in NYC, Green-ways, Historic Homes, and breathtaking water views. Explore the unexplored in one of NYC's overlooked boroughs and feel like a local.