There's a lot to celebrate this time of year—including graduations and Father's Day—which means there are a lot of occasions for gift giving. Whether you know someone looking to smarten up their wardrobe, get their hands on the latest gadget, or go off for the summer to "find themselves," we have you covered. Make your shopping easy and fun by visiting some of these top New York retail destinations.
Click on the store name for address, website, and more info.
If you know someone who's preparing to spend their summer on the links or on the courts, specialty sporting goods stores are in abundance in Manhattan. For golfers, look no further than New York Golf Center. If someone's been dropping hints about the latest driver from TaylorMade or Callaway, this is where you'll find it. The professional staff also helps make gift-buying easy, and whether you're looking for great clubs or the latest golf accessories, the 13,000-square-foot store near Macy's Herald Square offers a huge selection of top-quality equipment. Also located on Park Ave. & 40th St.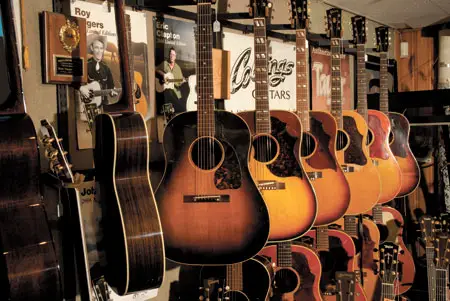 Matt Umanov Guitars has been the leading guitar store in New York City for nearly 50 years. Unlike many of the larger guitar stores, they specialize in new and vintage guitars and only in new and vintage guitars, offering a more personal approach, a friendly atmosphere, and a satisfying experience whether you're searching for that rare, one-of-a-kind instrument to round out your collection or just looking for your next guitar.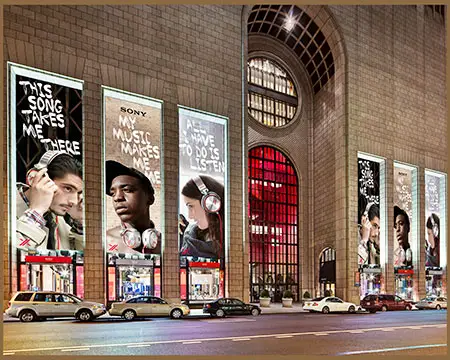 NYC's Sony Store is a unique destination where consumers can explore the best of Sony in one place, including electronics, games, movies, music, network services and future technologies. Their goal is always to exceed guest expectations by providing an exciting, interactive, and entertaining shopping experience, and they give shoppers an opportunity to interact with a bi-lingual and knowledgeable staff as well as preview, test, and compare the full line of their entertainment offerings.
At The HBO Shop, you'll find a vast array of HBO's unusual, useful, and beautiful products. And if you've been keeping up with the current season of Game of Thrones, you'll want to check out the new items inspired by the hit series. And with new seasons of Veep and True Detective behind us, it's a chance to check out their full line of DVD sets, T-shirts, and more from all of their top shows, both past and present, including The Sopranos, Sex and the City, Girls, The Newsroom, and Entourage.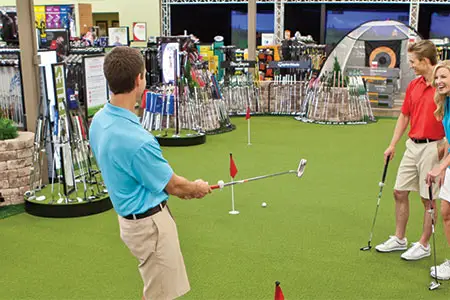 Golfsmith offers one of the city's best golf experiences, with over 45 years of proven expertise, an expertly trained staff, all major brands, men's and women's golf apparel, and expert custom club fitting that uses the latest launch monitors and swing analyzing technology. You can try out the latest gear in the advanced shot simulators or on the spacious putting green—you get to swing it, putt it and love it before you buy it. And for out-of-town guests, they ship worldwide, so everyone can get the right gear at the right price and play their best on their home course.
No matter what the calendar says, leather is always in, and NYC is home to the largest genuine Harley-Davidson MotorClothes boutique in the world. This awe-inspiring store carries authentic Harley-Davidson leather jackets, vests, chaps, leather pants, jeans, boots, shoes, T-shirts, watches, and limited-edition collectibles you can't find anywhere else. You don't have to ride a hog to enjoy this impressive store stocked with legendary American-classic MotorClothes.
As summer arrives, gear for Dad's outdoor adventure or Junior's summer vacation is a "must-buy," and Dave's New York has been one of the city's top sources for "everyday clothing" for over 45 years. From rugged and casual clothing brands such as Levi's, Carhartt, and Dickies to men's and women's outerwear and work boots and shoes, they offer a wide selection at very favorable prices. They also offer flat-rate shipping, so you don't have to stuff your suitcase.
Located in the heart of Herald Square, NYC Racquet Sports offers a great selection of equipment for tennis, squash, racquetball, badminton and platform tennis, as well as clothing, footwear, and accessories.
If you're looking to hike or camp over the summer, Tent & Trails has NYC's most complete selection of high-end backpacking and climbing equipment. There's 6,000 square feet offering a complete selection of clothing, footwear, and equipment from world-famous brands such as the North Face, Mountain Hardware, Osprey, Ibex, Westcomb, and many others.