Shakespeare fans should "get thee hence" and head to New Jersey this fall, as the acclaimed Shakespeare Theatre of New Jersey in Madison becomes the first theater in the Northeast to stage Shakespeare in Love.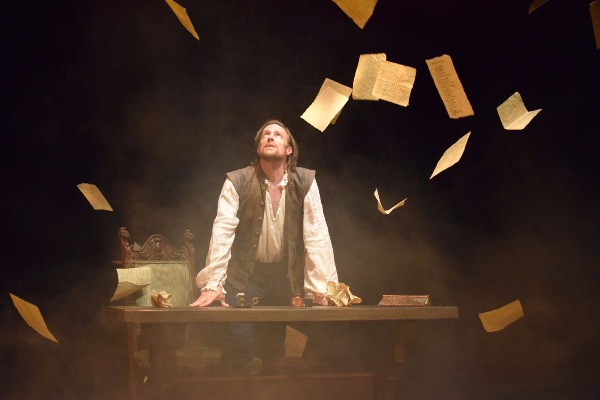 Photo by Sam Gordon
Based on the 1998 film of the same name, Shakespeare in Love travels back in time to Elizabethan London, where playwright William Shakespeare faces an author's eternal struggle: writer's block. The icon's inspiration comes in the form of a woman, Viola de Lessups, who becomes Shakespeare's muse as the two begin a forbidden romance.
The theatrical version, which was adapted for the stage by Billy Elliot book writer Lee Hall, was first seen in London's West End, where it opened in 2014 and was praised by the Telegraph as "the best British comedy since One Man, Two Guvnors." Now the play is making its way across the pond to the tri-state area for the first time, where it will be just a quick train ride away from NYC.
"We're very excited to be the first company in our region to bring this wonderful theatrical gift to our audience," Bonnie J. Monte, the artistic director of the Shakespeare Theatre of New Jersey and the director of Shakespeare in Love, said in a statement. "This is the kind of play, as was the film it's based on, that has something for people of all ages. It is a glorious conglomeration and celebration of history, imaginative fiction, music, romance, comedy, high and low wit, companionship, and the sublime mystery of the act of artistic creation. We are thrilled to bring it to life for what will hopefully be a broad and diverse audience."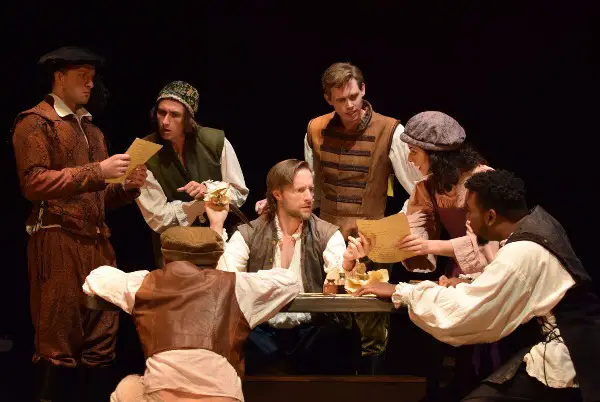 Photo by Sam Gordon
Bringing the play's New Jersey debut to life will be many of the Shakespeare Theatre's regular players, including Jon Barker as the titular playwright and Anthony Marble as Shakespeare's rival, playwright Christopher Marlowe. Whitney Maris Brown rounds out the cast, making her debut on the Shakespeare Theatre's stage as Shakespeare's muse Viola. The production will also feature music by Paddy Cunneen and music direction by Kris Kukul, along with designs by scenic designer Brian Clinnin, lighting designer Steven Rosen, and costume designer Nikki Delhomme.
Shakespeare in Love will play at the F.M. Kirby Shakespeare Theatre in Madison, New Jersey, from October 11 – November 12. For more information and to purchase tickets, visit ShakespeareNJ.com.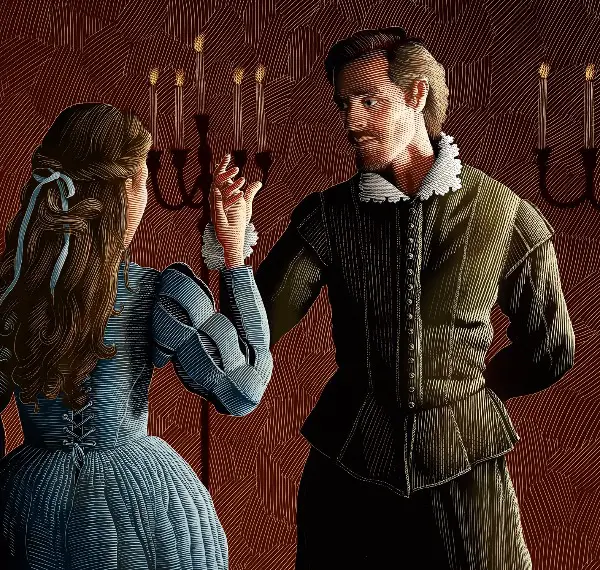 Artwork by Scott McKowen