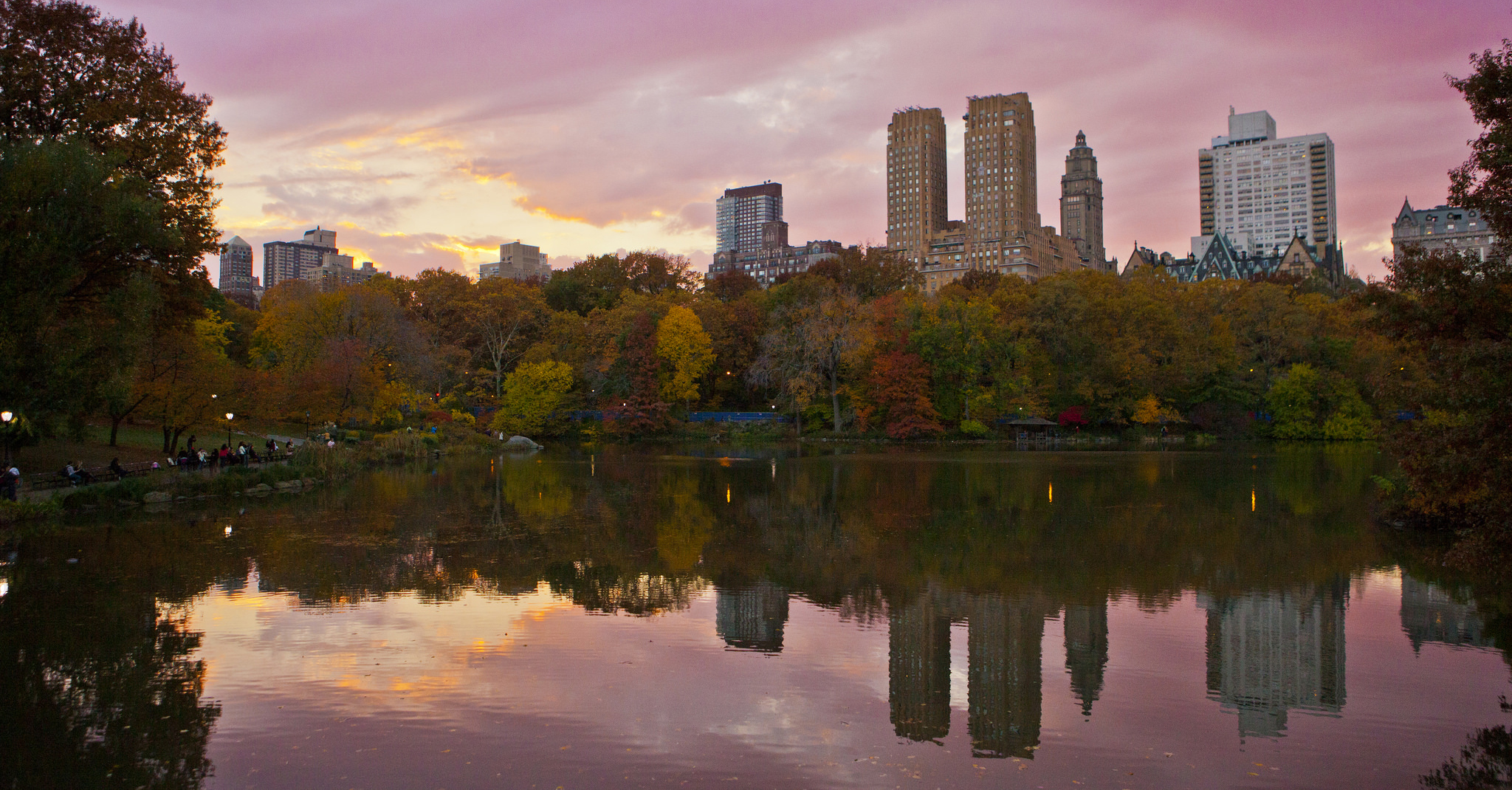 Photo: Anthony Quintano/Flickr

There's always something going on in the world's captial, and City Guide has rounded up the best random happenings in New York City this weekend for those looking to do something a little out of the ordinary. You never know what you'll find going on in the city's many neighborhoods on the weekend, but you'll definitely find something, however miscellaneous it may be.


Audio Tours - The New York Botanical Garden
October 13, 2018 - Bronx
Have you ever wanted to talk to the Garden's staff and learn more about the Garden's plants or collections? Now you can by listening to the Garden's audio tours, which cover a breadth of subjects from horticulture to garden history. Learn more about the research scientists are doing at the Garden, find out what's in bloom, and leave your comments for Garden staff.
Greenmarket at Grand Army Plaza - Prospect Park Alliance
October 13, 2018 - Brooklyn
At what other market can you do all your food shopping, sample local wine and explore Brooklyn's favorite park? Established in 1989, the Grand Army Plaza greenmarket is the flagship Brooklyn market. EBT/Food Stamps and WIC & Senior FMNP coupons accepted year-round. For a full calendar of events and a list of sellers, visit GrowNYC.
23andMe 'Meet Your Genes' Free Pop-Up - EZ Studios
Through October 13, 2018 - New York
This experiential pop-up event created by 23andMe that invites people to learn about their genes by exploring interactive rooms. Visitors will have the opportunity to walk through individually curated rooms bringing to life how your genes may impact day-to-day health and wellness, such as caffeine consumption and sleep movement - all based on information found in 23andMe's Health + Ancestry Service. The pop-up will be free to the public and visitors can expect interactive vignettes and more surprises along the way! 23andMe is the only at-home genetic testing kit available directly to consumers that provides a comprehensive understanding of their own genetic ancestry and health and offers two services: The Ancestry Service provides a breakdown of global ancestry composition by percentages, report on Neanderthal ancestry, and the option of finding and connecting with genetic relatives through the DNA Relatives tool. The Health + Ancestry Service offers an even more comprehensive understanding of your genetic makeup, with over 90 reports that provide information on how your genetics may impact your overall health (such as risks for disease) and contribute to your overall w... (read more)
New York City Stem College and Career Fair - Jacob K. Javits Convention Center
October 14, 2018 - New York
Free and open to the public, STEM College and Career Fairs provide a forum for colleges and universities to share STEM-related educational opportunities with prospective students and their parents; and, allows representatives from industry, professional associations/societies and non-profit organizations to educate students and parents on STEM-related career opportunities.
Prospect Park History Walking Tour - Prospect Park Alliance
October 14, 2018 - Brooklyn
Explore Prospect Park with a season of special guided walking tours of this iconic park in the heart of Brooklyn, presented by Turnstile Tours in partnership with Prospect Park Alliance. These two-hour tours will examine the Park's many layers of natural and human history, from the flora and geology to the architectural eras visible in the built environment.
Smorgasburg Prospect Park - Prospect Park Alliance
October 14, 2018 - Brooklyn
Smorgasburg, the celebrated open-air food fair presented by Brooklyn Flea in partnership with Prospect Park Alliance, returns to Prospect Park this spring! On Sundays from April through October, over 100 local and regional food purveyors will gather on Breeze Hill to offer a range of cuisines.
NYC Handmade Bazaar - Fall - Grand Bazaar NYC
October 14, 2018 - New York
There is something to be said about having things that are handmade locally. For this special fall event we've carefully handpicked makers based on originality and quality. Come shop from creative and talented makers from the New York metro area who produce one-of-a-kind and limited-edition fashion, art, furniture, skin care, jewelry, pottery, stationery, leather bags, and delicious foods. They will be joining our weekly curated market, the largest in NYC.
The Telephone Show - The PIT Loft
October 14, 2018 - New York
Patrick Keene hosts a show inspired by Chicago's Mullaney Chain, where improvisers call each other one by one to form a team! No one knows what the line-up will be! $1 for both the audience and participants!
Ipsy Gen Beauty - Jacob K. Javits Convention Center
Through October 14, 2018 - New York
EMPIRE STATE - Generation Beauty is coming for you! We're back in NYC for another weekend of beauty and more. We are bringing together the leading online beauty and fashion creators along with their passionate fans and top beauty brands for a weekend of inspiration, networking, and fun. Not to mention fab goodie bags filled with makeup, skincare, hair products (and more!) for everyone who attends.
Green Meadows Farm Pumpkin Picking - Aviator Sports and Events Center
Through October 14, 2018 - Brooklyn
Bring your family and friends and come enjoy a crisp autumn day of fall fun. Visit our friendly animals, giggle on a hayride, pick your own pumpkin and be delighted by all the activities. You'll find your special Halloween pumpkin in our patch with sizes large and little, tall and small. We have the perfect pumpkin for you! FREE PUMPKIN with paid admission at Green Meadows Farm Brooklyn! Activities Include: Trick-or-Treat Scavenger Hunt Friendly animals Hayride Haunted house Milk a cow Play in a corn box Operate a bulldozer Giant hay wagon slide Additional farm activities (extra fee) Animal feed Pony rides
Totality Hackathon - Brooklyn Expo Center
Through October 14, 2018 - Brooklyn
TotalityHacks was born by asking what would happen if we could design a hackathon from scratch. This re-design started with the organizing team: rather than being organized by students of a singular university and hosted at that university, TotalityHack's team comes from a wide array of schools across the country. The advantages of this are countless, but as an attendee the biggest difference is focus. Instead of needing to try and cater to beginners from the host school and experienced hackers who travel in, we're choosing to just cater TotalityHacks to the most committed and experienced hackers. Moreover, this independence allowed us to choose our location instead of relying on where a school is already located. After a nationwide search we landed at the Brooklyn Expo Center in New York City. New York provides an infinite playground for coding breaks, an amazing food scene, and most importantly our venue is easily accessible to the entire northeast by charter bus and/or train while also having three nearby airports for those flying in.
Maze by Moonlight - Queens County Farm Museum
Through October 20, 2018 - Floral Park
Navigate The Amazing Maize Maze by the starry night sky (or by flashlight) on two Saturdays only!
Pumpkin Patch - Queens County Farm Museum
Through October 27, 2018 - Floral Park
October is pumpkin month at the farm! Enjoy the crisp fall air as you wander through the patch to find the perfect pumpkin. Friends and family will enjoy this classic farm experience.
The Amazing Maize Maze - Queens County Farm Museum
Through October 27, 2018 - Floral Park
Enjoy getting lost in NYC's 3-acre interactive corn maze. The adventure begins with a "Stalk Talk" to prepare you for the challenge of finding clues, solving puzzles, and making your way out of the maze. Feel up to the challenge? Then join us for the fun of getting lost and loving it!
Georgia O'Keeffe: Visions of Hawai'I - The New York Botanical Garden
Through October 28, 2018 - Bronx
Pioneering American modernist Georgia O'Keeffe (1887–1986) conveyed a distinct sense of place with innovative depictions of her surroundings, from stark New Mexican landscapes to New York cityscapes. Yet flowers and plants were subjects that engaged O'Keeffe throughout her career. Curated by Theresa Papanikolas, Ph.D., of the Honolulu Museum of Art, this landmark exhibition will offer a rare focus on 20 of O'Keeffe's depictions of Hawai'i from a nine-week sojourn in 1939 while on commission to produce images for a Hawaiian Pineapple Company promotional campaign. A lush exhibition in the Enid A. Haupt Conservatory of Hawaiian flora and a stunning display in the LuEsther T. Mertz Library Art Gallery that includes more than 15 of O'Keeffe's Hawai'i paintings—not seen together in New York since their debut in 1940—will spotlight a transformative experience in the legendary artist's life, revealing O'Keeffe's deeply felt impressions and the enduring influence of the Islands' dramatic landscapes and exotic plants.
For Kids: A Closer Look: Georgia O'Keeffe and Hawai'I - The New York Botanical Garden
Through October 28, 2018 - Bronx
Inspired by O'Keeffe's unique style of representing close-up views of flowers and fruit, children will investigate botanical specimens and create art. Play in our Hawai'ian sandscape-a sandbox inspired by O'Keeffe's landscape paintings featuring real shell and rock specimens to uncover. Pot up a tropical ginger cutting to take home and observe its growth!
The Central Park Walking Tour - Manhattan and Beyond Tours llc
Through October 28, 2018 - New York
The Central Park Walking Tour Daily 12pm—2 hours—2 miles—$25/person Gain a complete picture of Central Park's origins, wit-ness its design, experience the cultural influences and feel the calming effect being in nature brings from the hustle and bustle of city life.
The Central Park Walking Tour - Manhattan and Beyond Tours llc
Through October 28, 2018 - New York
The Central Park Walking Tour Daily 12pm—2 hours—2 miles—$25/person Gain a complete picture of Central Park's origins, wit-ness its design, experience the cultural influences and feel the calming effect being in nature brings from the hustle and bustle of city life.
Center for Architecture Presents: The Fourth Regional Plan - AIA New York | Center for Architecture
Through October 31, 2018 - New York
Presents the Regional Plan Association's (RPA) Fourth Regional Plan. Released in November 2017, the long-range plan addresses urban challenges facing the New York Metropolitan area and envisions innovative schemes for the future of the region.
Great Shipwrecks of New York's 'Great' Lakes and the Hidden Hulks of New York Harbor Exhibits - Hudson River Park's Pier 25 (Thursdays, Saturdays, and Sundays)
Through October 31, 2018 - Manhattan
New York Sea Grant's Shipwrecks of New York's 'Great' Lakes makes its New York City debut and will remain at Lilac through July 4 before making a return appearance at the New York State Fair. This exhibit celebrates the work of marine archeologists and highlights wrecks in upstate lakes, not only Lakes Erie and Ontario but Lake George, Lake Champlain and others. It will be accompanied at Lilac by The Hidden Hulks of New York Harbor curated by Mary Habstritt with contributions from Norman Brouwer, Joan H. Geismar, Elizabeth Meade, Lynn Rakos, Margaret Stocker, and Gerald Weinstein. This new exhibit looks at how and why local archeologists and historians study the abandoned hulks of the harbor and features some of the well-known ship graveyards and hulls found along our shorelines including those found underground at the World Trade Center site. We'll also be screening the documentary Graves of Arthur Kill in the crew mess. Lilac will be open to view the exhibits and tour the ship from 2:00 to 7:00 Saturdays and Sundays and 4:00 to 7:00 on Thursdays through October. This year, we are celebrating Lilac's 84th birthday. She was launched on May 26, 1933.
Nybg Farmers Market - The New York Botanical Garden
Through October 31, 2018 - Bronx
The Garden's farmers market abounds with locally grown produce, fresh baked goods, and other specialty items—every Wednesday throughout summer and into fall. Visit for a wide selection of weekly vendors, rotating artisanal purveyors, and visiting live performers.
Carried on Both Sides: Encounter Three - Knockdown Center
Through November 04, 2018 - Maspeth
Knockdown Center is pleased to present Carried on Both Sides: Encounter Three, a collaborative project by artists Caroline Woolard, Helen Lee, and Lika Volkova on view August 30 – November 4, 2018. Founded in research and expressed across media, the exhibition explores the visual, political, and material lineage of the @ symbol to assert that imperial forms long outlive the empire from which they were generated. The project consists of three exhibitions over the course of a year, culminating at Knockdown Center in its final and most comprehensive presentation. For Knockdown Center, the artists incorporate sculpture, installation, fashion, and glass blowing to create new artifacts that reference what the group calls "imperial residues" of ancient Rome that are embedded in the contemporary world. These residues appear in daily life, from architectural columns on buildings and the figure of the bald eagle on the dollar bill, to the ubiquitous @ symbol. The @ symbol derives from a graphic representation of the amphora, a vessel used in ancient Rome to transport goods like olive oil or grains. The project's title references the amphora's original meaning – to "carry on both sides" – ... (read more)
Seasonal Farmstand - Queens County Farm Museum
Through November 04, 2018 - Floral Park
Find out what's 'growing on' at Queens Farm when you shop at our on-site Seasonal Farmstand. We grow over 50 varieties of vegetables, so come by and see what's in season each week! We'll give you tips on how to make easy, nutritious meals for your family. Our Seasonal Farmstand continues through the first week of November. EBT & SNAP benefits accepted. Members always receive 10% off produce. Farm-fresh eggs available starting at 12 pm (1 doz/customer; first-come first-served)
Healthy on the Hudson — Tai Chi - Pier 84
Through November 05, 2018 - New York
Take your workout to our waterfront with Healthy on the Hudson! This FREE exercise series returns for our 20th Anniversary season, giving you opportunities to get fit in your Park every Monday, Wednesday and Thursday all summer long. Every Monday in June and July from 6:30 – 7:30 PM, join us for Tai Chi at Pier 84 in partnership with T'ai Chi Chuan! All are welcome to participate in this ancient Chinese system of movement for health and vitality.
Human's Best Friend - Human's Best Friend Pop-up
Through November 12, 2018 - New York
Calling all dog lovers this pop up is for you. Experience a pop up like no other because it is centered around you and your furry friend! Enjoy The Backyard, The Dog House, The Toy Pit and many more exciting features geared towards your BFF (best furry friend). This pop-up will also feature dogs that are up for adoption and 10% of the profits go towards benefiting participating rescue organizations.
Autumn Tippler - New York
Through November 15, 2018 - New York
THIS FALL, SETTLE IN WITH THE AUTUMN TIPPLER. NAVIGATE NYC'S COCKTAIL SCENE WITH NYC COMPASS' HAND CRAFTED COCKTAIL PASSBOOK. EXPERIENCE SIGNATURE COCKTAILS AT OVER 15 OF THE CITY'S BEST VENUES.
Conservation, Wine & Floral Design - Westmoreland Sanctuary
Through December 06, 2018 - Mount Kisco
Conservation, Wine & Floral Design Presented by Westmoreland Sanctuary Come and enjoy evening discussions on nature and conservation over wine, appetizers and floral design sessions. And bring home a beautiful arrangement… created by YOU!
BX Bootcamp - Bronx Municipal Building Rotunda
Through December 31, 2018 - Bronx
Started planning for next year yet? Ever trained with an Olympian? Come join us for five days of world class training to get 2019 started right. We will be meeting OUTSIDE, in the bitter cold for 50 minute training sessions December 27-31, EARLY each morning at 5 am. You will also recieve a total of 50 minutes remote consultation from Bronx judo Olympian Taraje Williams-Murray and National Strength & Conditioning Association Certified Strength & Conditioning Specialist Adam Marcus. Phone consultations may be conducted by video and cover topics from goal achievement, behavioral modification, healthy habits to correct exercise form and programming. Adam Marcus, CSCS also earned a masters degree in Exercise Science, is a Certified Level 1 USA Weightlifting Coach, a National Academy of Sports Medicine Corrective Exercise Specialist, a KettleBell Concepts Level 2 Instructor, and a Licensed Massage Therapist (LMT). Needless to say, he knows his sh!t.