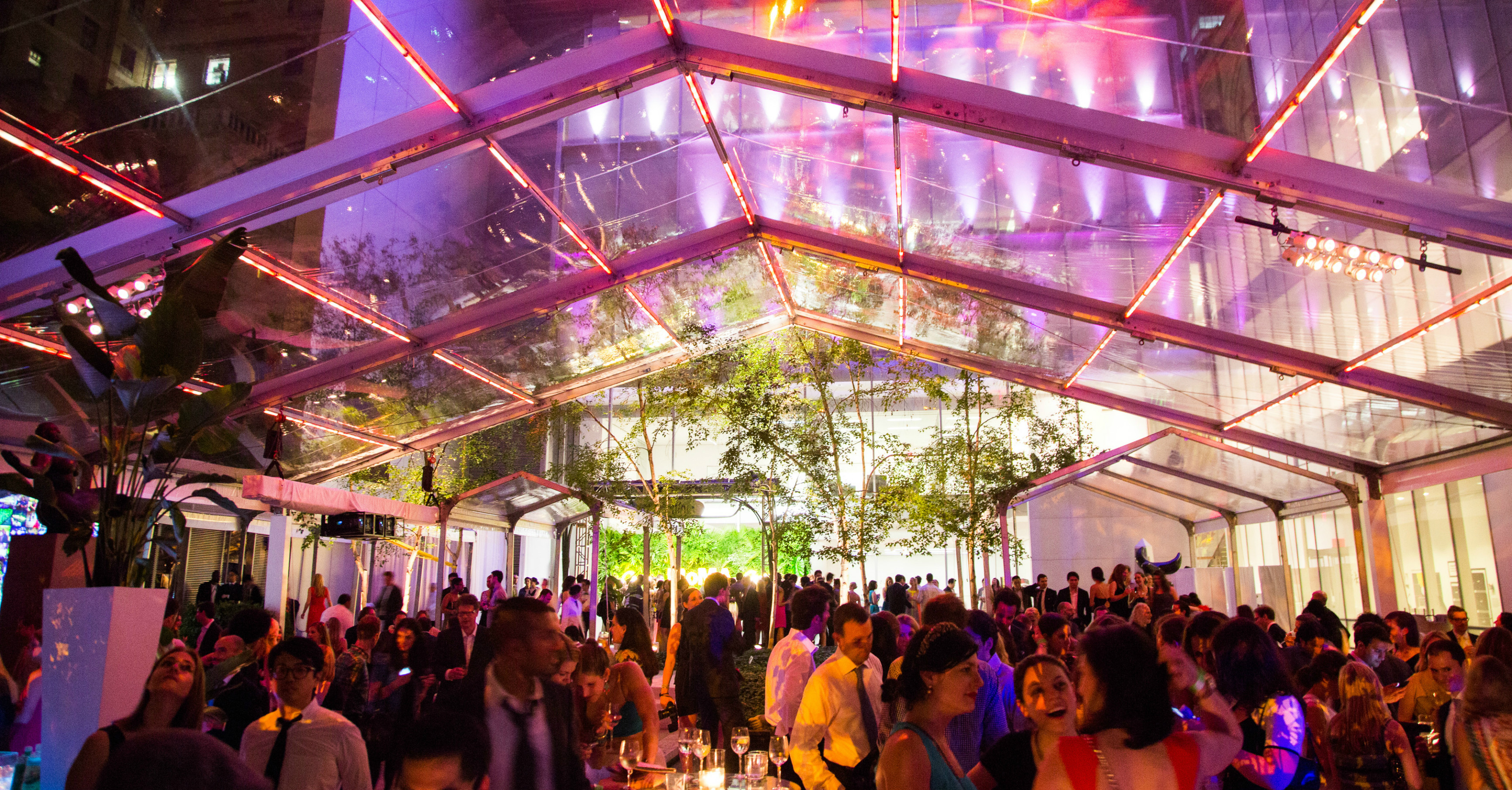 Photo: Nicholas Ruiz/Flickr / 2013 Scott Rudd

If you're looking for the best of miscellaneous things to do in NYC, check out City Guide's 'Potpourri' category, which has dining specials, pop ups, shopping, charity events, literary events, lectures, readings, awards shows, galas, and even more.


Hobo Pocket - Skinny Dennis Bar
January 13, 2019 - Brooklyn
Hobo Pocket
After Hours hosted by The Program of Deprogramming - Fat Cat
January 13, 2019 - New York
After Hours hosted by The Program of Deprogramming
Dig Your Roots - Museum at Eldridge Street
January 13, 2019 - China Town
Join us – off location – at the Center for Jewish History's Ackman & Ziff Family Genealogy Institute. The CJH team is opening the doors to its research library after hours just for us! It's a rare opportunity to have some of the world's most experienced family history researchers and genealogists introduce you to the best ways to trace your roots. Add the Center for Jewish History's world-renowned partner collections, containing a wealth of historical records and newspapers from Jewish communities around the world, and it's a surefire opportunity to learn more than you ever imagined about your family!
Open Mic - Pete's Candy Store
January 13, 2019 - Brooklyn
The Open Mic at Pete's has been running for almost 20 years and has provided a springboard for many a New York performer, now booking gigs around the city and beyond. Join host Bruce Martin in Pete's intimate music room for a lively night of performances.
And That's Why We Drink Live - The Bell House
January 13, 2019 - Brooklyn
This event is 21 and over Murder and the paranormal finally meet! Join Em and Christine for a wine-filled evening of bone-chilling ghost stories and terrifying true crime stories. The world's a scary place - and that's why we drink!
Harlem Gospel Choir - Sunday Gospel Brunch - All You Can Eat Buffet - Sony Hall
January 13, 2019 - New York
All Brunch prices do not reflect applicable gratuity or additional beverages. Each guest will be presented with a bill for the optional 18% gratuity. The Choir brings their experience of Harlem and the Black Church to Times Square in a foot stomping, hand clapping show for fans from around the world. The home-style "all you can eat" southern buffet is guaranteed to fill the hole in your soul, and the Choir's joyous performance will have you dancing on the stage.
Adam Pascal & Anthony Rapp - The Original Stars of Rent - Sony Hall
January 13, 2019 - New York
2nd Night Added The Original Stars of RENT ADAM PASCAL & ANTHONY RAPP Celebrating 20 Years of Friendship Sun 1/13 Doors: 6:00 pm / Show: 7:30 pm VIP Premium Meet & Greet Package Includes Post-Show Meet & Greet, Premium Reserved Seating & a Copy of their CD, "Acoustically Speaking" RJ Productions Broadway at Sony Hall Concert Series
The 20th Annual Glam Awards - Sony Hall
January 14, 2019 - New York
The 20th Annual GLAM AWARDS celebrates the best of NYC Nightlife in categories like Best DJ, Best Host, Best Dressed and Entertainer of the Year. Hosted by RuPaul's Drag Race winner Bob The Drag Queen. And featuring major productions by the most exciting performers in NYC Nightlife. Come celebrate with the biggest and brightest stars in NYC Nightlife!
Datedreamer: Icebreaker Topics Speed Dating - Housing Works Bookstore Cafe
January 14, 2019 - New York
Join DateDreamer at the Bookstore Cafe for a quick and fun dating event. Speed dates last 5 to 6 minutes & you will meet up to 15 dates!
Wives - Baby's All Right
January 15, 2019 - Brooklyn
This event is 21 and over
Elizabeth Samet on Ulysses S. Grant - 92Y
January 15, 2019 - Upper East Side
With kaleidoscopic, trenchant, path-breaking insights, Elizabeth D. Samet has produced the most ambitious edition of Ulysses Grant's Memoirs yet published. One hundred and thirty-three years after its 1885 publication by Mark Twain, Elizabeth Samet has annotated Grant's landmark memoir, and expands the Civil War backdrop against which this American life is typically read. No previous edition combines such a sweep of historical and cultural contexts with the literary authority that Samet, an English professor obsessed with Grant for decades, brings to the table. General Petraeus joins her to discuss this fascinating work and the insights it sheds upon a great American leader.
Psfk Future Of Retail Conference - SVA Theatre
January 16, 2019 - New York
Every year PSFK presents a survey of the most important topics in retail and customer experience. For 2019, the Future of Retail report analyzes the shift to Direct To Consumer retail and identifies the opportunities for all brands in retailers. In January, important pioneers leading the DTC shift described in the Future of Retail report will come together to present consumer insights, market trends and potential strategies. Speakers include founders of start-ups to retail directors at well known media companies. This conference will provide a breadth and depth to our analysis by covering enterprise critical strategies around supply chain and technology infrastructure, store design and service, and CRM and loyalty systems.
Dirty Circus - House of Yes
January 16, 2019 - Brooklyn
A variety show dedicated to the raw & the raunchy. Aerial. Circus. Absurdity. Skill. Hilarity. Brilliance. The finest, fittest and most ferocious performers, curated to perfection and presented on our stage for your enjoyment. Created, produced, and hosted by the House of Yes co-founders: Kae Burke & Anya Sapozhnikova. Told in 3 acts, not for the faint of heart. Shows like Dirty Circus are our Heart and Soul. They allow us to showcase the best talent in the entire city, and bring it to you at a fraction of the cost. Because we love you. BATHTUB SPECIAL: At every Dirty Circus show, one lucky guest will have the opportunity to watch the show from our vintage clawfoot bathtub. The bathtub is the best seat in the house, and comes with handmade bubbles and other surprises! If you end up in our bathtub, you are welcome to invite anyone else in the house to join you. SPLASH ZONE: Occasionally, we get extra messy at Dirty Circus. Some acts may include water. We will clearly mark all seats that fall within the splash zone, so you can make an informed decision about just how wet you want to get.
On Elie Wiesel: An Extraordinary Life and Legacy in Writings, Reflections, Photographs - 92Y
January 17, 2019 - Upper East Side
Join Moment Magazine Editor-in-Chief Nadine Epstein for an inspirational discussion about her new book about Elie Wiesel and a multimedia presentation about his life and legacy. She'll share wonderful stories about him from some of his closet friends and colleagues plus his son Elisha. You'll come away with a deeper understanding of the multi-faceted legacy of this great humanitarian. In her new book on Wiesel, Epstein brings together reflections from friends, colleagues, and others who knew him—including Elisha, Michael Berenbaum, Wolf Blitzer, Father Patrick Desbois, Ben Kingsley, Ronald S. Lauder, Bernard Henri-Levi, Kati Marton, Itzhak Perlman, Natan Sharansky, Kathleen Kennedy Townsend, Oprah Winfrey, and Ruth Wisse. With the foreword by British Rabbi Lord Jonathan Sacks and the afterword by Ted Koppel, the book includes a visual history of his life, and some of his speeches, lively conversations with teenagers about Night, and discussion questions.
The Moth Storyslam - Housing Works Bookstore Cafe
January 17, 2019 - New York
Regular open-mic storytelling competitions. Open to anyone with a five-minute story to share on the night's theme. Come tell a story, or just enjoy the show!
Greenmarket at Grand Army Plaza - Prospect Park Alliance
January 19, 2019 - Brooklyn
At what other market can you do all your food shopping, sample local wine and explore Brooklyn's favorite park? Established in 1989, the Grand Army Plaza greenmarket is the flagship Brooklyn market. EBT/Food Stamps and WIC & Senior FMNP coupons accepted year-round. For a full calendar of events and a list of sellers, visit GrowNYC.
Apollo Uptown Hall Unsung Champions of Civil Rights from Mlk to Today - Apollo Theater
January 20, 2019 - New York
The Apollo Theater and WNYC are partnering for the sixth year to present WNYC's 13th Annual Dr. Martin Luther King, Jr. Day celebration, Unsung Champions of Civil Rights from MLK to Today as part of the Apollo's Uptown series. WNYC's Peabody Award-winning host Brian Lehrer and Jami Floyd, local host of All Things Considered, will moderate meaningful conversations examining Dr. King's legacy and its impact on modern social justice movements. Through a lively mix of one-on-one intervivews and panels featuring notable guests, we will commemorate the legacy of Dr. King. Unsung Champions of Civil Rights from MLK to Today will also place special emphasis on some of the lesser-known names who, nevertheless, were crucial in making both the Civil Rights Movement of the 1960s and today's social issue movements successful. The "unsung will include women, members of the LGBTQ community and others who didn't receive warranted, timely, or lasting recognition.
Briefly with DIANA OH, 2018-19 Season Artist - The Bushwick Starr
Through February 02, 2019 - Brooklyn
Diana and I are looking at each other, hands cupped over nose and mouth, slowly breathing in anointing oil. We are on the 14th floor lobby of a little hotel on the lower east side, tucked away in plain sight - no one is here. "How is no one here?" I ask her. "I knoooow" she responds. There's a view of all of creation before us and I understand why this is her favorite meeting spot. I wn't divulge the location - I wouldn't want to out her. She'll out you though - out your white supremacy, out your patriarchy, out your sense of community, out of LOVE.