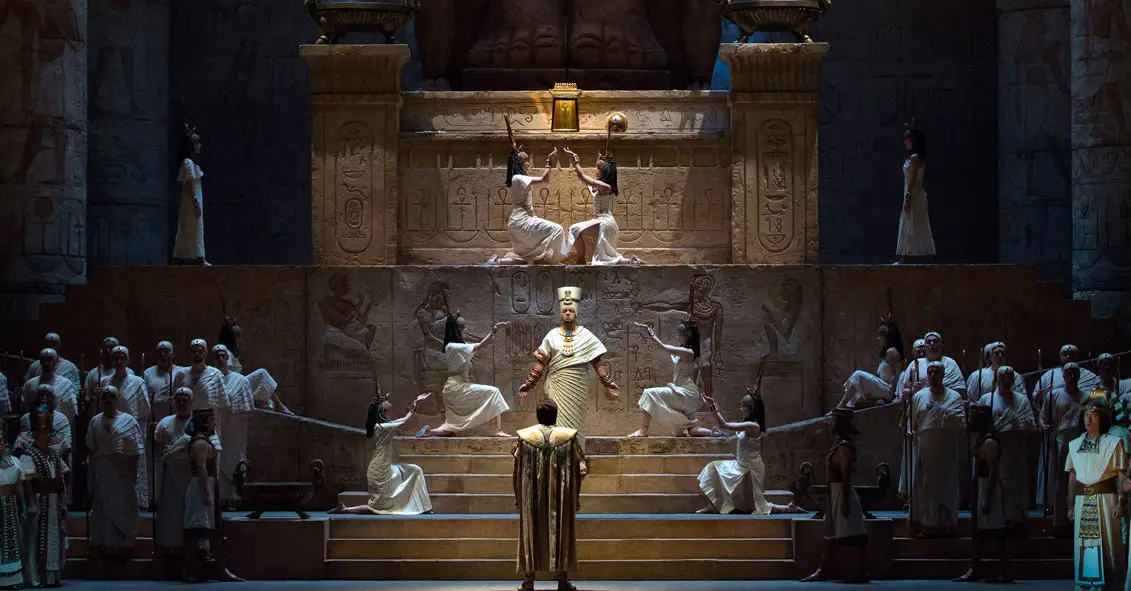 The Metropolitan Opera is world-class and world famous, and it's among the comprehensive weekend opera listings you can find on City Guide's calendar. In addition to the famous season of the Met Opera, we've also got all the great classical performances going on in the city, from string quartets to piano recitals to full orchestras. Get inspired for your next musical outing to Carnegie Hall, Lincoln Center, Bargemusic, or even one of the Philharmonic Concerts in the Parks.


Tuomo Uusitalo Band - Fat Cat
June 28, 2019 - New York
Tuomo Uusitalo Band
Classically Exposed: Clare Maloney and Nicole Zuraitis - The Cell Theatre
June 28, 2019 - New York
From Opera to Jazz to Pop" will feature Nicole Zuraitis—recently nominated for a Grammy—and Clare Maloney. Both Nicole and Clare began their musical pursuits as aspiring opera singers but segued from opera to jazz and pop. Their show will highlight their many talents, including the performance of well-known arias and their pop tune adaptations. Charles R. Hale Productions aims to capture the spirit of the past through, live music, dance, theatre pieces and imagery from the nineteenth century when immigrants were arriving by the thousands, through the twentieth century when New York was exploding with energy and beginning to shape our future.
Masterworks Series: Mozart, Roussel, Messiaen, Bach - Bargemusic
June 28, 2019 - Brooklyn
Mozart Quintet for Piano and Winds in E-flat Major, K. 452 Roussel Divertissement for Piano and Winds Messiaen Le Merle Noir for Flute and Piano Bach Organ Works transcribed by Mordechai Rechtmann Dorian Wind Quintet and Olga Vinokur
Direct from Cuba: Jorge Luis Pacheco Group - DROM
June 28, 2019 - New York
Latin Dinner, Live performance & Roses for all ladies! Latin Dinner includes Rice & Beans, Roasted Chicken, and Sweet Plantains
An Evening with Fred Hersch: 50 Years After The Stonewall Riots - Saratoga Performing Arts Center
June 28, 2019 - Saratoga Springs
Presented at Caffe Lena A select member of jazz's piano pantheon, Fred Hersch is a pervasively influential creative force who has shaped the music's course over more than three decades as an improviser, composer, educator, bandleader, collaborator and recording artist. He has been proclaimed "the most arrestingly innovative pianist in jazz over the last decade" by Vanity Fair, "an elegant force of musical invention" by The L.A. Times, and "a living legend" by The New Yorker.
Homenaje a Vicente Fernandez - Symphony Space
June 28, 2019 - New York
The NYC Mariachi Inc. ® presents "Homenaje A Un Idolo", Vicente Fernandez! Today, Vicente Fernandez along with his music and compositions are enjoyed across the world and by countless ethnicities. Please come and join us as we pay homage to "Vicente Fernandez and celebrate his rich mariachi music contribution! VISION: "Our vision is for the public, apprentices and professional musicians to develop, preserve and further promote this valuable musical tradition, Mariachi!" - NYCMC "Tradicion Del Suelo Mio"! - Alvaro Paulino Jr. For 7 years, the The New York City Mariachi Inc.® have brought the best of mariachi to NYC and June 2019 is no exception! Based out of Brooklyn, NY and founded in 1983, Mariachi Tapatio de Alvaro Paulino takes pride as "The Northeast's Finest Mariachi from New York City" and serving as role models for the future generation of Mariachi musicians (men and women) in New York City and the rest of the Northeast. Mariachi Tapatio offers musical prowess with an ensemble comprised of remarkably talented musicians with an immense desire to promote the beauty and splendor of mariachi music. Mariachi Tapatio de Alvaro Paulino has not only been captivating audiences ... (read more)
Ken Fowser Quintet - The Django
June 28, 2019 - New York
Ken Fowser Quintet
Lezlie Harrison - The Django
June 28, 2019 - New York
Lezlie Harrison
Noah Jackson and Full Circle - Fat Cat
June 29, 2019 - New York
Noah Jackson and Full Circle
Masterworks Series: Arensky, Dvorak - Bargemusic
June 29, 2019 - Brooklyn
Arensky Piano Trio No. 1 in D minor, Op. 32 Dvorak "Dumky" Piano Trio No. 4 in E minor, Op. 90 Mark Peskanov, violin; Eugene Osadchy, cello; Anastasia Markina, piano
A Medley of Classical Instrumental and Gospel Music at Carnegie Hall - Zankel Hall
June 29, 2019 - New York
A Medley of Classical Instrumental and Gospel Music features classical musicians, dancers, and singers in the New York City area. The proceeds from this performance will benefit Haitian Americans in Action Inc. (HAIA), Making the Impossible Possible (MIPO), and Beyond Borders—Ending Child Slavery in Haiti Program.
Elissa Cassini, Violin & Ashley Bathgate, Cello - National Sawdust
June 29, 2019 - Brooklyn
performing "New Beginnings" Celebrated violinist Elissa Cassini and powerhouse cellist Ashley Bathgate come together to present an evening of music composed by living female composers. Presented by the Duplexity Project, which assembles virtuosic duos for innovative recitals encouraging dialogue between artists and audiences, the evening will include the New York premiere of Helena Winkelman's Rondo with a Janus Head, as well as Ravel's masterful Sonata for Violin and Cello. Enjoy the fusion of these two performers as they unify their energetic forces to create a dynamic night of music.
Masterworks Series: Voice of Nature - Bargemusic
June 30, 2019 - Brooklyn
"Voice of Nature" Music by Liszt, Debussy, Mahler, and Messiaen Jeffrey Swann, piano
Areni Choir: Komitas & His Heirs - Merkin Hall
June 30, 2019 - New York
A concert dedicated to Armenian composer Komitas' 150th anniversary featuring Areni Choir and Pegasus String Octet. ARTISTS Areni Choir Pegasus String Octet
Opera Saratoga - Saratoga Performing Arts Center
June 30, 2019 - Saratoga Springs
Ellen West - World Premiere Music by Ricky Ian Gordon Libretto & Poem by Frank Bidart Commissioned by Opera Saratoga and Beth Morrison Projects. Sung in English with English Supertitles Through the evocative poetry of Pulitzer Prize winner Frank Bidart and the beautiful music of Ricky Ian Gordon, explore the emotional, psychological and physical challenges of a woman struggling with perceptions of her body, her relationship with food, and the world closing in around her. Inspired by one of the earliest cases of existential analysis, Ellen West is a remarkable new opera that brings the audience into the lives of psychiatrist Ludwig Binswanger and his patient, "Ellen West." Throughout her life, Ellen filled journals and wrote poetry. Frank Bidart's poem, which serves as the primary source for the opera's libretto, juxtaposes the clinical observations of Binswanger with fictitious entries of Ellen's writing, which shine light on her deeply personal struggles. This tour-de-force chamber opera stars soprano Jennifer Zetlan in her Opera Saratoga debut as Ellen, alongside baritone Keith Phares as her doctor. The world premiere production is directed by Emma Griffin, also in her Op... (read more)

Want free advice on what to see and do in NYC? Join our Facebook group Everything to Do NYC, a place for people to ask questions and get tips on how to make the most of the city.