New Year's Eve NYC 2018-2019. The clock will strike midnight, the ball will drop, kisses will be exchanged, and the promise of a New Year will light up the night sky. New Year's is a time to reflect on all that's happened and set ambitious goals for the future. It's also a time let our hair down and celebrate. If there's any town that can be trusted to get New Year's right, it's New York City, where Times Square provides a focal point for the world on December 31st. What follows are some great opportunities for meals, cruises, comedy, parties, and general merrymaking on the 31st. Happy 2019!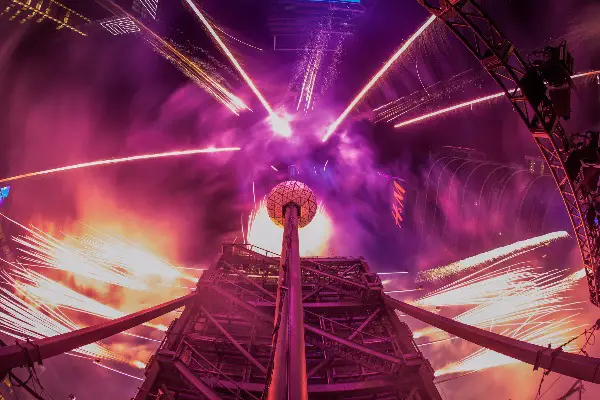 Image: Anthony Quintano/Flickr

There is no minute of the year quite as exciting as 11:59pm on December 31st in Times Square. The Times Square New Year's Eve Celebration and Ball Drop is easily the most famous NYE celebration in the world. A million people join together to celebrate this event, and over a billion people will watch it on television. If you're planning to go, dress warmly, bring something to eat, and be sure to get there early (before 5pm). The famous ball is a 12-foot geodesic sphere weighing 11,875 pounds, covered in 2,688 Waterford crystals, powered by 32,256 Philips Luxeon Rebel LED lights, and capable of creating a palette of more than 16 million vibrant colors. This year's New Year's Eve festivities offers not one, not two, but three live Times Square events. Dick Clark's New Year's Rockin' Eve on ABC, which will be split with performances in NY and California, will include on the New York ticket- Christina Aguilera, Bastille, Dan & Shay, and New Kids on the Block. New Year's Eve with Steve Harvey will also be live from Times Square, on Fox, including Robin Thicke, Florence + the Machine, Jason Aldean, Juanes, and Why Don't We. CNN's Anderson Cooper & Andy Cohen will also be hosting their second annual NYE show from Times Square as well.
Keen on partying in Brooklyn? Read more on How to Spend New Year's Eve 2019 in Brooklyn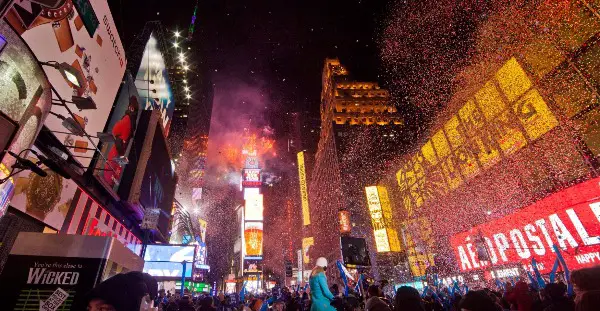 Image: Anthony Quintano/Flickr
Applebee's hosts New Year's Eve's Biggest and Best Parties in two of the biggest Applebee's in the world! Enjoy all the intensity and excitement of Times Square on New Year's Eve from the comfort of either of their multi-level dining rooms. Both parties offer an all-inclusive evening of a lifetime including top-shelf premium open bars, a chef's selection of passed hors d'oeuvres and buffet dinner selections, DJs and dancing, party favors, and a champagne toast at midnight. Pending security conditions on the evening, guests even have the option to exit the restaurant and experience the ball drop live and in person from the street at midnight—not a bad way to ring in 2019! Book now at 212-262-4022 or ApplebeesNYE.com. 234 W. 42nd St. (btw. Seventh & Eighth Aves.), 212-391-7414; 205 W. 50th St. (Broadway), 212-262-2400, applebees.com
Dick Clark's New Year's Rockin' Eve with Ryan Seacrest in Times Square will be back again this year with plenty of high-wattage guests.
Times Square Before the Ball Drop
The Times Square Alliance lets New Yorkers and visitors put their wishes out to the world with the New Year's Eve Wishing Wall. Write your wish and it will become some of the actual confetti released at midnight on New Year's Eve. The Wishing Wall is on the Times Square Broadway plaza (btw. 46th & 47th Sts.) and available every day but Christmas from 11am to 8pm until December 29th. Every wish becomes part of the 3,000 pounds of confetti released at midnight over the one million-plus revelers in Times Square.
On the opposite side of wishes, come Friday, December 28th, you can shred your bad memories from 2018 at the 12th Annual Good Riddance Day in Times Square. From noon to 1pm, a Shred-it mobile truck will be on-site to destroy the worst of paper memories, giving participants a fresh start in 2019. Paper will be available; Times Square Plaza (btw. 45th & 46th Sts.). TimesSquareNYC.org/NewYearsEve
New Year's Eve in NYC: Comedy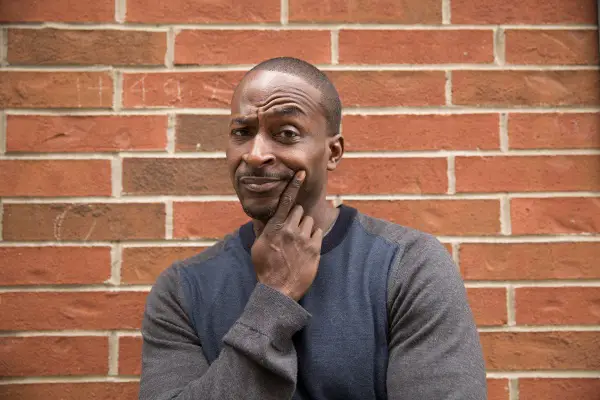 Ring in the new year with Mike Yard, winner of Comedy Central's Get Up, Stand Up comedy competition (you probably also know him from appearances on Inside Amy Schumer and The Break with Michelle Wolf). Two shows, 8 and 10:30pm, VIP packages available. gothamcomedyclub.com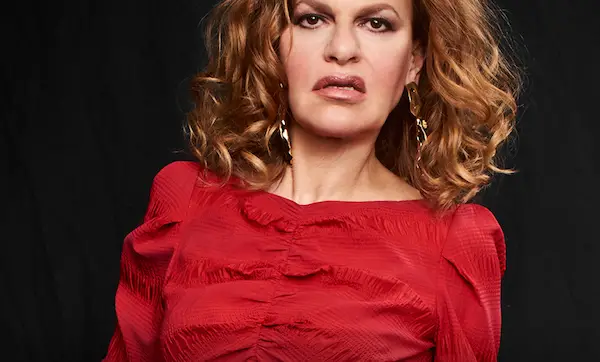 (12/26-12/31) Sandra Bernhard: Quick Sand at Joe's Pub. Comedienne Sandra Bernhard of Roseanne fame brings you a mélange of musings, music and whimsy; "never boring j'adoring" is her motto. Covering the waterfront of the outrageous, quotidian, and glamorous, Sandy fully realizes her land and brings it to you in vivid color and sound. Take a break with Sandy and don't get stuck in the mundane.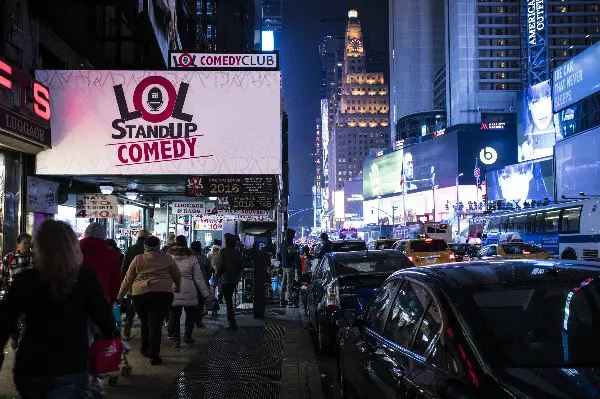 Don't stay out on the cold waiting for the ball to drop. Join the party at LOL Times Square Comedy Club in the heart of it all with package options for a cash bar, well bar, or even a premium all-included bar. Party, drink and laugh at the best New Year's Eve Celebration in the world: Times Square. You can see the ball drop in simultaneous translation on the screens inside the club and hear the New Year's Eve Countdown happening live at the front of LOL Times Square. Hosts from the club will help you navigate right to the door of the 2019 LOL Times Square New Year's Eve Bash.
New Year's Eve in NYC: Music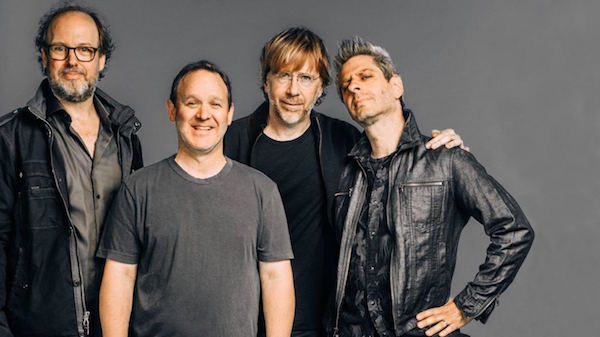 Phish bring their annual New Year's jam to Madison Square Garden (also 12/28-30).

The New York Philharmonic hosts New Year's Eve with Renée Fleming at Lincoln Center. The beloved American soprano will be joined by new music director Jaap van Zweden for performances of Broadway and film hits, Viennese waltzes, and operetta gems.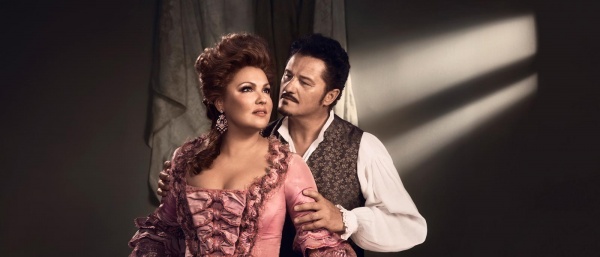 Over at the Metropolitan Opera House, you can enjoy some of the greatest performances in the world. On New Year's Eve, find the premiere of a new production of Adriana Lecouvreur. Soprano Anna Netrebko takes on—for the first time at the Met—the title role of the real-life French actress who dazzled 18th-century audiences with her on- and offstage passion. Sir David McVicar's staging sets the action in a working replica of a Baroque theater.
New Year's Eve in NYC: Alternatives
Situated at the top of 30 Rockefeller Plaza, Bar SixtyFive has a wraparound terrace that offers immersive, panoramic views of Manhattan and beyond. It's classic New York with a contemporary twist. Join them this New Year's Eve, with two ticket options. The first is a premium Black Tie Bash, and the second is the New Year's Eve party starting at 9:30pm, which includes a 2-hour champagne and caviar open bar, complimentary passed canapés, a live DJ, and a champagne toast at midnight ($446.01/person). rainbowroom.com/bar-sixty-five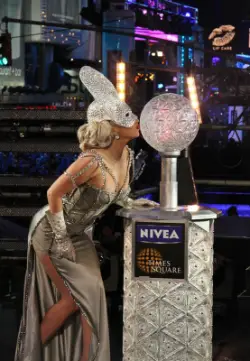 Ripley's Believe It or Not! Times Square. Believe it or not, you can see the official Times Square New Year's Eve Ball every day of the year at Ripley's. The ball on display here, lighting up in millions of color combinations and just waiting for your best selfie, is made of Waterford Crystal and was the real 2007 Centennial Countdown Ball. ripleysnewyork.com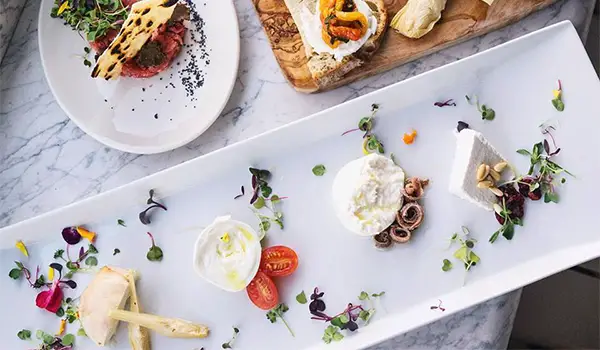 Obicà Mozzarella Bar, Pizza e Cucina is a casual contemporary Italian restaurant in the Flatiron District, offering a genuine Italian dining experience centered on the freshest Mozzarella di Bufala Campana DOP from Italy, fresh homemade pasta, and authentic products from Italy's rich regional heritages. This New Year's Eve, Obicà will be turning back the clock to a time of discos, afros, and classic rock. See out 2018 at this '70s-themed party, which features a DJ spinning the likes of Bowie, Queen, and the Rolling Stones. In addition to the regular a la carte menu, look for specials like burrata with caviar, a lobster risotto, costata di Manzo (herb-marinated rib-eye), and panettone e pandora (traditional Italian holiday cakes) for dessert. All reservations between 6pm and 7:45pm will have a maximum table time of 2 hours. Later reservations ($25 cover charge per person) have the table for the entirety of the night. There will be a midnight toast! obica.com
Celebrate New Year's Eve at Heartland Brewery & Rotisserie in the Empire State Building! Ring in the New Year in one of NYC's most famous landmarks. Dress to impress and dance the night away with a four-hour open bar from 9pm–1am for $55 per person, or two beer/wine drink tickets for $25 per person. Price includes a live DJ, hors d'oeuvre platters, a champagne toast, and party favors. Take your pick from Heartland's exclusive list of draft beers, plus an extensive list of imported beers as well. Count down to 2019 as the ball drop is streamed live! Tickets available on Eventbrite.
Madame Tussauds in the heart of Times Square will be hosting a night of fun, food, and cocktails. Madame Tussauds is home to 200+ lifesized wax figures, plus several themed experiences including the Marvel Superhero Experience, A-List Party Room, and Music Zone. Festivities begin at 7pm and family and VIP packages are available. madametussauds.com
Join the Bon Bon Burlesque New Year's Eve Party at Theater District hotspot The Green Room 42 for a 4-hour open bar, sexy cabaret-style stage shows, a DJ, dancing, tarot card readings, hors d'œuvres, party favors, and, of course, a midnight Champagne toast! onfournyc.com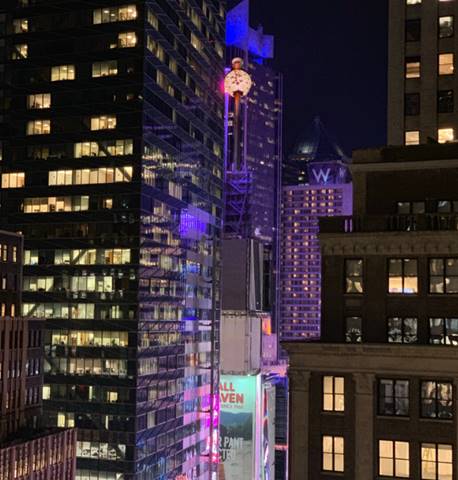 Enjoy Times Square without the crowds from the comfort of Elsie Rooftop on Broadway. You'll have direct views of the ball from the rooftop's 25th floor, which will help you beat the chill with its enclosed/heated terrace. Hors d'oeuvres, specialty cocktails, a premium open bar, dancing, and a champagne toast at midnight will make it a New Year's Eve to remember. Three VIP packages are available; all include a 5-hour premium open bar and access to Times Square (subject to NYPD discretion). elsie.nightout.com
New Hell's Kitchen hot spot The Sound Bite Restaurant serves a mix of Cajun, Southern, and Italian flavors. On New Year's Eve, they'll be serving up a four-course dinner, party favors, a champagne toast, and live coverage from Times Square! Live music features Wynton Marsalis protege Drew Anderson & Newtet. thesoundbiterestaurant.com
Celebrate New Year's Eve at Flatiron Hall. Dress to impress and dance the night away with a four-hour open bar from 9pm–1am. The night includes a live DJ, hors d'oeuvre platters, a champagne toast, and party favors. Take your pick from an exclusive list of draft beers, plus an extensive list of imported beers as well. Count down to 2019 as the ball drop is streamed live. Tickets are available for $69 on Eventbrite.
Ring in the New Year with a futuristic extravaganza in Times Square as Metropolis: A Portal to Tomorrows takes over Sony Hall inside the Paramount Hotel. International DJs and live performances bring a space that's been described as "a cross between a church, an opera house, and a bordello" to life. Look for a 2019 countdown with an elaborate champagne toast, plus five hours of premium open bar running from 9pm to 2am.
Finish out 2018 on a peaceful note at the New Year's Eve Concert for Peace, an annual concert at the Cathedral of St. John the Divine that was started by Leonard Bernstein in 1984.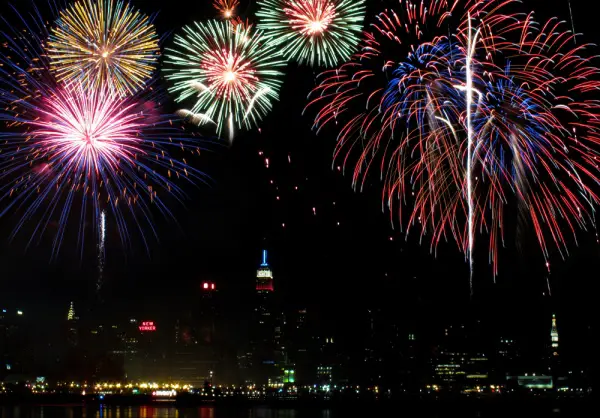 Image: mamojo/Flickr
NYRR Midnight Run. Kick off the New Year at Central Park's favorite Midnight Run! Join the fun and celebrate with music and dancing (starting at 10pm) as 2018 comes to a close. With a countdown to midnight beginning at 11:59pm, the four-mile run will begin on the stroke of midnight, as will a spectacular fireworks display to light up the night and the start of 2019. nyrr.org
New Year's Eve in NYC: Cruises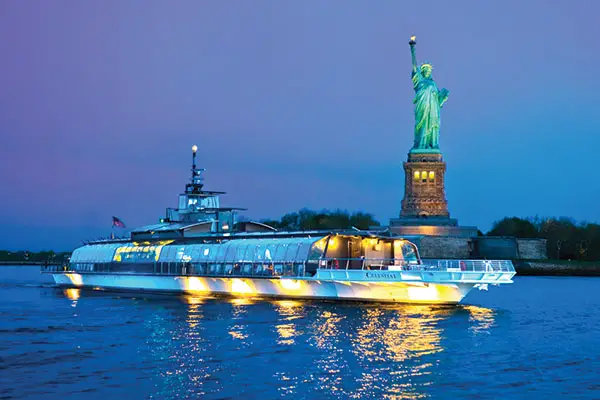 Spirit Cruises will stop the boat in front of the Statue of Liberty for a dazzling fireworks show at midnight. Spirit is offering dinner cruises departing from both Chelsea Piers and from New Jersey on one of their Spirit of New Jersey vessels. Both cruises provide dinner, dancing, an open bar, access to the outdoor rooftop lounge. Spirit of New York starts at $299.90, and Spirit of New Jersey starts at $269.90. You can get a jump on New Year's Eve celebrations with a New Year's Eve Lunch cruise from 11:30am to 1:30pm. Ring in 2019 with a lunch cruise on January 1, perfect for a family celebration this holiday. Lunch cruises start at $64.90, and Holiday Lights Dinner tickets start at $119.90. Spirit of New York: Chelsea Piers, 212-727-2789; Spirit of New Jersey: Lincoln Harbor, 201-333-8600; spiritcruises.com
This year, Circle Line Sightseeing Cruises promises a front-row seat to the fireworks. Departing from Pier 83 in midtown, this special cruise will be the party boat you don't want to miss, with dinner, drinks, and a DJ. There will be a bar and buffet dinner, plus hors d'oeuvres and a complimentary glass of champagne for your midnight toast to the new year. Plus, the ship is climate-controlled for frosty weather, so no worries about freezing in Times Square! Boarding begins at 9:15pm, and the boat will return at 1am. Tickets are $179, and guests must be at least 21 years old. Pier 83 at West 43rd St., circleline.com
As the clock strikes midnight, watch as New York Harbor transforms via a brilliant pyrotechnic display from the comfort of New York Water Taxi. On a small, climate-controlled boat, you can watch fireworks out the window and indulge in a buffet dinner and a selection of beer and wine (included in your ticket price). Look forward to lobster roll hors d'oeuvres and beef tenderloin as a main course, plus couscous and vegetables at the buffet for plant-based eaters. You can also see the frenzy of Times Square from the TV on board and witness the ball dropping live. Board at 10pm and return at 1am. Tickets start at $199. Pier 81 at W. 41st St. and the West Side Hwy., nywatertaxi.com/new-years/
On Hornblower's luxury yachts, you can enjoy a wide range of nautical New Year's festivities. The Hornblower Hybrid will take guests to see fireworks from the comfort of this luxury yacht. You'll also enjoy a four-course dinner with dessert, open bar, and a DJ. The Hornblower Sensation will take guests on for New Year's as well for the Manhattan Fireworks Cruise. This option includes a dinner buffet, open bar, and DJ, starting at $275. If you're keeping the party going on New Year's Day, book a seat on the Jazzy Champagne Brunch Cruise January 1. You'll receive unlimited mimosas and live jazz, plus a brunch buffet with all the eggs and french toast you can handle. Tickets start at $82. Cruises leave from Pier 15 at South Street Seaport & Pier 40 in the West Village, hornblowernewyork.com
---
New Year's Eve in NYC: Dining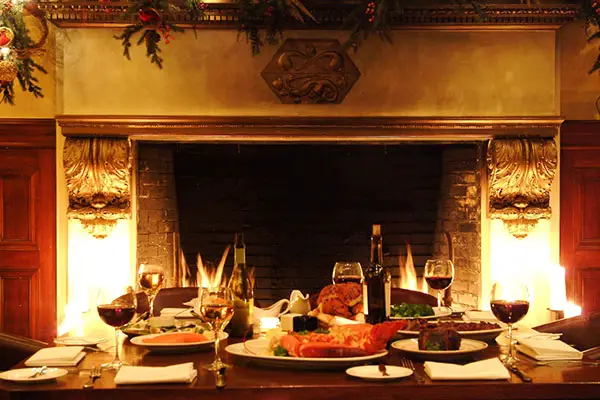 Benjamin Steakhouse will be offering a special menu for New Year's Eve. A lavish, four-course prix fixe menu (plus sides) will be served, complete with DJ and an open bar. Be tempted by appetizer options like oysters, crab cakes, baked clams, or Canadian bacon. Second courses cover soup or salad, folowed by entree options like rack of lamb, USDA prime filet mignon, dry-aged USDA prime rib-eye steak, twin lobster tails, Norwegian salmon, and Chilean sea bass. $299 per person. 52 E. 41st St., 212-297-9177, benjaminsteakhouse.com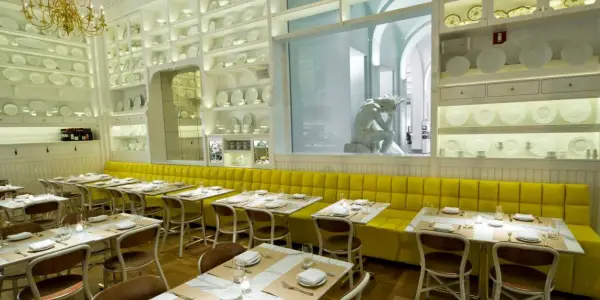 Caffè Storico, the restaurant at the New-York Historical Society, serves Venetian-influenced antipasti and pastas, plus all-Italian wines, delivered to marble-topped tables by smartly clad servers. For 2019 they'll be hosting a special New Year's Eve dinner, complete with a five-course menu and champagne toast. To book your reservation, call 212-485-9211 or email alexandra.clark@constellationculinary.com. 170 Central Park West (btw. 76th & 77th Sts.), 212-873-3400, nyhistory.org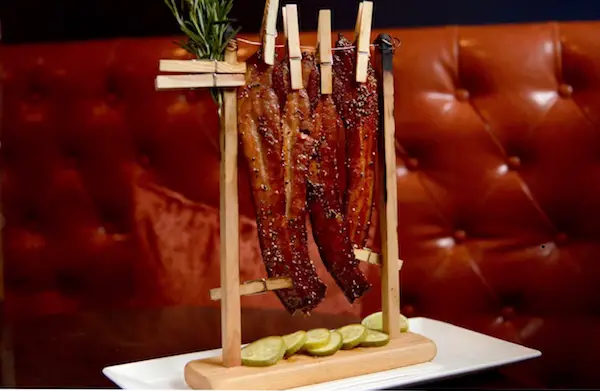 The all-new David Burke Tavern is a modern American restaurant by award-winning celebrity chef David Burke. A stately townhouse setting showcases Burke's creative, contemporary approach to classic fare—often with showstopping presentations. On New Year's Eve you can find two seatings, with prix fixes at $95 for the early and $135 for the later. (Burke's famous Clothesline Maple Candied Bacon, above, is available as a table share at both seatings.) Look for plenty of creativity in items like lobster "chowder," scallop & oxtail "Benedict-style," bison & rock shrimp scampi, cavetelli with black truffle pecorino butter, and duck with endive a l'orange. 135 E. 62nd St. (btw. Park & Lexington Aves.), 212-988-9021, davidburketavern.com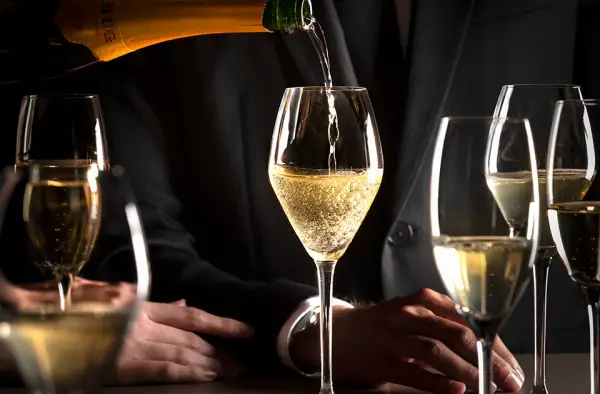 Celebrate New Year's Eve at Del Frisco's Double Eagle Steakhouse New York, located near Radio City Music Hall in Rockefeller Center. The expansive setting reflects the rhythm and energy of midtown, and the menu features prime beef shipped from the Midwest twice a week, plus lobster, fish, lamb, and more. For New Year's Eve, enjoy a $225 four-course prix fixe with temptations like a 45-day dry-aged prime strip, a 14-day dry-aged lamb with mint chimichurri, seared Chilean sea bass, and Ora King salmon with caviar butter and heirloom tomato-caper chutney. The evening begins at 5pm, and guests can toast to 2019 with selections from the wine pairing package, available for $45. 1221 Avenue of the Americas (entrance on 49th St.), 212-575-5129, delfriscos.com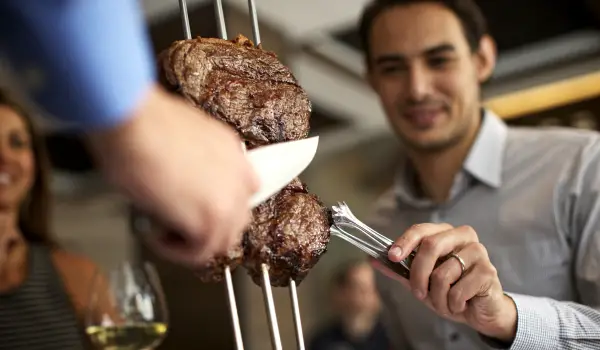 Fogo de Chão's first churrascaria (Brazilian steakhouse) in New York City is a three-level sophisticated stunner. New and seasonal menu items are included as a part of the regular full churrasco price on New Year's Eve and New Year's Day. Look for fire-roasted meats carved tableside, indulgent bone-in cuts of cowboy rib-eye, lamb chops, and beef ribs among other favorites, plus a Vegas-cut New York strip, sweet potato casserole, butternut squash soup, and a winter citrus salad. The Fogo Churrasco Experience for children 6 and under is complimentary; children 7 to 12 are half price. Dinner pricing will apply all day. 40 W. 53rd St., 212-969-9980, fogodechao.com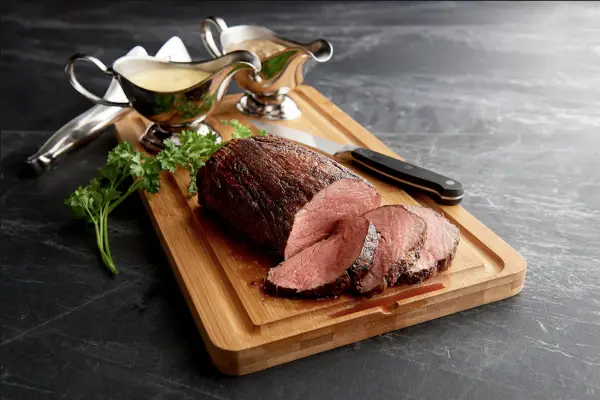 The two Morton's The Steakhouse locations, at 551 Fifth Ave. and near the World Trade Center at 136 Washington St., will host New Year's Eve and New Year's Day celebrations. Look for special seasonal dishes like Nueske's bacon steak and a 10oz filet served with bone marrow. Morton's is also offering a special holiday cocktail, the Holiday Bliss, which boasts bubbly prosecco and celebrates an assortment of fresh wintertime flavors like cranberry, passion fruit, and lemon. New Year's Eve hours at Morton's are 5pm to midnight; New Year's Day is 4 to 9pm. 551 Fifth Ave. (near 45th St.), 212-972-3315; 136 Washington St. (Albany St.), 212-608-0171, mortons.com mortonsthesteakhouse.com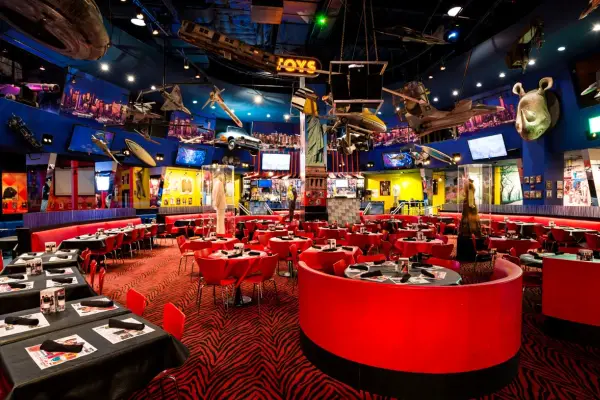 Dine among the stars and immerse yourself in Hollywood history at Times Square's Planet Hollywood. This December, the restaurant gets in the spirit of the season with "Holidays in Hollywood," featuring festive decorations (among the memorabilia you'll find Kris Kringle's suit from the film Miracle on 34th Street). There's also classic holiday film clips, the songs everyone loves, and featured "Naughty or Nice" holiday beverages. The menu boasts an eclectic mix of favorites, including pastas, salads, sandwiches, and award-winning burgers. Enjoy it on New Year's Eve! 1540 Broadway (btw. 45th & 46th Sts.), 212-333-7827, planethollywoodintl.com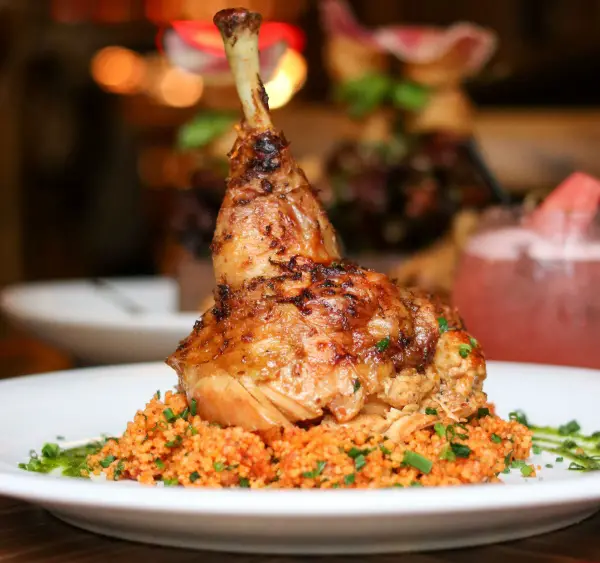 Famed chef, artist, and innovator David Burke will be serving up a full New Year's Eve and New Year's Day menu at Woodpecker by David Burke. Dishes feature creative takes on roasted meats, fish, pastas, and wood-fired pizzas. You'll find it open on New Year's Eve from noon to 10pm and back again with brunch all day on New Year's Day, running from 11am to 6pm. 30 W. 30th St. (btw. Broadway & Fifth Ave.), 646-398-7664, woodpeckerbydb.com
Zavo might be one of New York's newest event spaces, but it has a long history of creating extraordinary events. Their NYE celebration includes a seven course dinner, champagne, premium open bar, DJ and live entertainment. 9:30pm 1011 Third Ave. (btw. 60th & 61st Sts.), New York NY 10065 , 212-753-5500, zavonyc.com
---
New Year's Day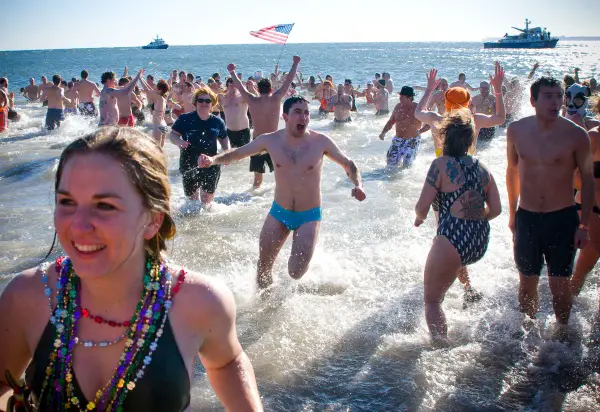 Image: Richard Feliciano/Flickr
Brave souls will dive into the new year at the beloved Coney Island's Polar Bear Club New Year's Day Swim. Swim time is 1pm sharp, on the boardwalk at Stillwell Avenue. Camp Sunshine, a charity for children with life-threatening illnesses, will be accepting donations (the event is free, but pre-registration is required to swim). There will be free admission to the NY Aquarium to all registered attendees with a wristband. Deno's Wonder Wheel will also be open on New Year's Day, weather permitting. Take a ride for $5 and half of that will benefit Camp Sunshine. polarbearclub.org