NYC Sporting Events This Month - June 2018
June 9, 2018 - by CG Directory Editor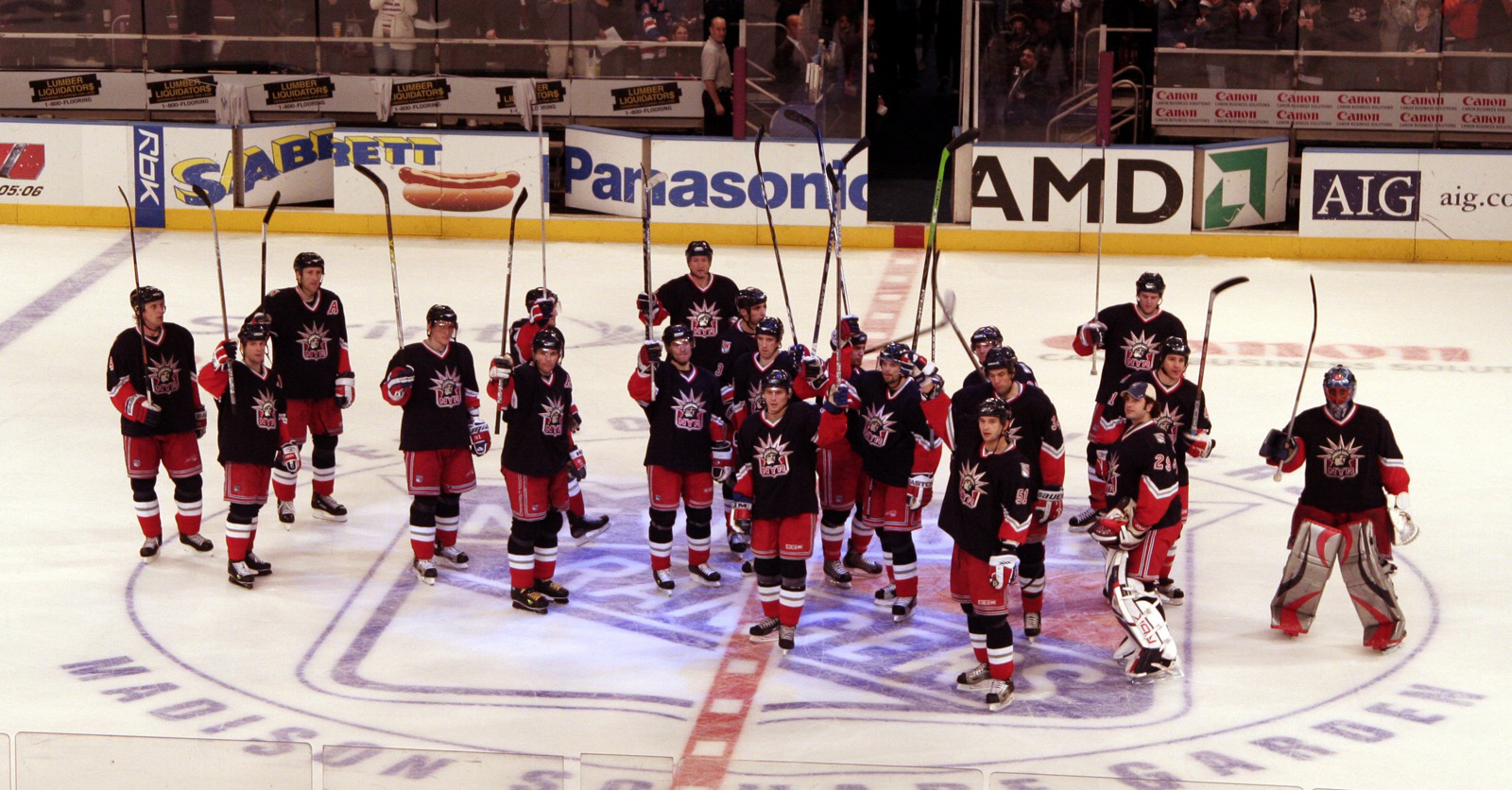 Photo: Joseph O'Connell/Flickr

Sometimes you just want to get out in the stands and cheer on your team. In New York City, you can do that! No matter what your preferred sport is (basketball, hockey, baseball, etc.), the City Guide calendar is filling in all the blanks. Don't miss a game this season, from college to the minor leagues all the way up to the pros.


Beach Day: Surfing in Rockaway - Skudin Surf
June 09, 2018 - Queens
Welcome to NYC's beach town: Queens. Head out to the Rockaways and learn to surf. The certified instructors of Skudin Surf will start with an on land class... Welcome to NYC's beach town: Queens. Head out to the Rockaways and learn to surf. The certified instructors of Skudin Surf will start with an on land class... Welcome to NYC's beach town: Queens. Head out to the Rockaways and learn to surf. The certified instructors of Skudin Surf will start with an on land class...
Gymnastics and Parkour Open Workout / Ages 15+ - 92Y
June 12, 2018 - Upper East Side
Join 92Y coaches for drop-in workouts in an unstructured atmosphere and utilize our state-of-the-art equipment.
R. J. Valentin's Deep Water Running — Single Sessions - 92Y
June 13, 2018 - Upper East Side
Enjoy non-impact running in place in our pool. This workout simulates land running with the added challenge provided by the water's resistance. Participants wear a flotation belt; no swimming skills necessary.
FIFA World Cup Viewing - Industry City
June 14, 2018 - Brooklyn
Giant screens, delicious food, drink specials and everything else you need in a FIFA World Cup viewing party is here at the Frying Pan in Industry City. The World Cup will be streaming live at the Frying Pan everyday from June 14th to July 15th.
R.E.D. Warrior 2.0 Drop-In - 92Y
June 14, 2018 - Upper East Side
An intense workout fusing martial arts, fitness, moving meditations and inspirational conversations to strengthen your body and mind.Redefine your belief in yourself, learn to be present in the moment, quiet your mind and become aware of your inner strength.
Rugged Maniac - Aviator Sports and Events Center
June 23, 2018 - Brooklyn
Rugged Maniac is returning to Aviator Sports and Events Center on June 24th with 25 epic obstacles and 1 rockin' party! Here's how it works: Register for the race and you'll get a chance to run our 3­mile course where you'll climb towers of shipping containers, rocket down a massive water slide, crawl through underground tunnels, and experience some BIG new obstacles! As if that weren't awesome enough, before and after you run you'll get to party with thousands of other maniacs in our day­long festival where you can ride mechanical bulls, pretend to be a kid in our adult bounce houses, dance your butt off in the festival and enjoy lots of new games and activities! Beer will be flowing from our friends at Harpoon Brewery so be sure to snag one (or two) while you enjoy an awesome day outdoors! So what are you waiting for? Grab your friends and register now before your preferred start time sells out!
Sport of Kings in Queens - Queens Historical Society
Through June 30, 2018 - Flushing
Queens has been a major center of thoroughbred horse racing since 1667 when King Charles II of England established here the first race course in his North American Possessions. This exhibition details the history of this amazing sport in Queens from those early days 350 years ago to the present and its concomitant cultural, social and economic dimensions and impact. It relates stories of the sport's legends–horses, jockeys, trainers, and iconic races.
BRYANT PARK KICKS OFF 16TH SEASON OF YOGA CLASSES MAY 24 - Bryant Park
Through September 20, 2018 - New York
Bryant Park's yoga classes, believed to be the largest regularly scheduled outdoor series of its kind in the world, begin a new season Thursday, May 24. The twice-weekly classes will be held Tuesday mornings on the Upper Terrace 10 AM-11 AM, and Thursday evenings on the Lawn 6 PM-7PM. All classes are free and open to the public. The 2018 yoga season is made possible by the generosity of KeVita®, a leading manufacturer of fermented probiotic and kombucha beverages. A supporting sponsor, Gaiam, a yoga, fitness and wellness brand, will donate 1,200 yoga mats for participants to use throughout the season. Both partners will also participate in the Bryant Park Frequent Yogi loyalty program, rewarding returning attendees for their dedication. Bryant Park's yoga classes draw thousands of participants throughout the warm weather months, making it one of the park's most-attended activities. The Thursday evening class has drawn over 1,500 people during a single session. This year on select Tuesday mornings, Bryant Park introduces post-class yoga workshops on topics including self-care, meditation, and alignment with instructors from the Gaiam Wellness Studio, located in Lord & Taylor o... (read more)
Kayaking - Brooklyn Bridge Park
Through September 30, 2018 - Brooklyn
Glide along the water while kayaking with the Brooklyn Bridge Park Boathouse at the Pier 2 floating dock! Children under 18 must have an adult guardian present. All levels are welcome and no experience is necessary.
Looking for Free Group Planning Services?
Get free advice on planning your group's trip to New York.
MORE Activity Planner ARTICLES
RESTAURANTS

Multi-concept restaurant offering modern Japanese cuisine, a...

THEATER

In a heartbeat, 38 planes with 6,579 passengers were strand...

SHOPPING

The world's largest source of cameras, camcorders, and more ...

SIGHTSEEING

SPYSCAPE is the world's preeminent spy museum and experience...