Get ready to be Museum Hacked. If you have the passion of Ruth Bader Ginsberg, the heart of Beyonce, and the attitude of Jane Goodall then Museum Hack's Badass Bitches Tour of the Met is the perfect tour for you. Explore your feminist side—and dismantle the patriarchy—while seeing artwork made by both women and men in an all-inclusive tour of the Metropolitan Museum of Art.
This is not a typical tour of the Met. While artwork by "Old White Dudes" is shown, the tour also highlights art done by women and women of color. All of whom kick butt and are totally awesome.
While on the tour you will not just be learning about the art on display—tour guides like to add in the history of women who are not in the Met like Hilma af Klint (currently on display in the Guggenheim Museum), who started painting abstract work years before Kandinsky did, but kept her work a secret. (Kandinsky is cited as the first abstract painter.)

Tour guide Kristina, who has been with Museum Hack for 18 months, shared that each tour given by Museum Hack is unique. Each guide creates their tour, so each one is an individual experience. One could take the Badass Bitches Tour twice and see completely different art and hear new stories each time.
Some stories, however, are Museum Hack classics that the guides always like to share. One of the always-told tales is that of First Lady and American Queen Jackie Kennedy. The story goes that when Egypt was gifting a temple to America for loaning them money to save sandstone temples from flood water, they sent Kennedy to pick out which one to take. Well-versed in Egyptian lore, she knew exactly what she wanted—a fully functioning temple that included a gate.
Other legendary stories included the history of the Met building as well. But you will have to take the tour to find out the details of that story.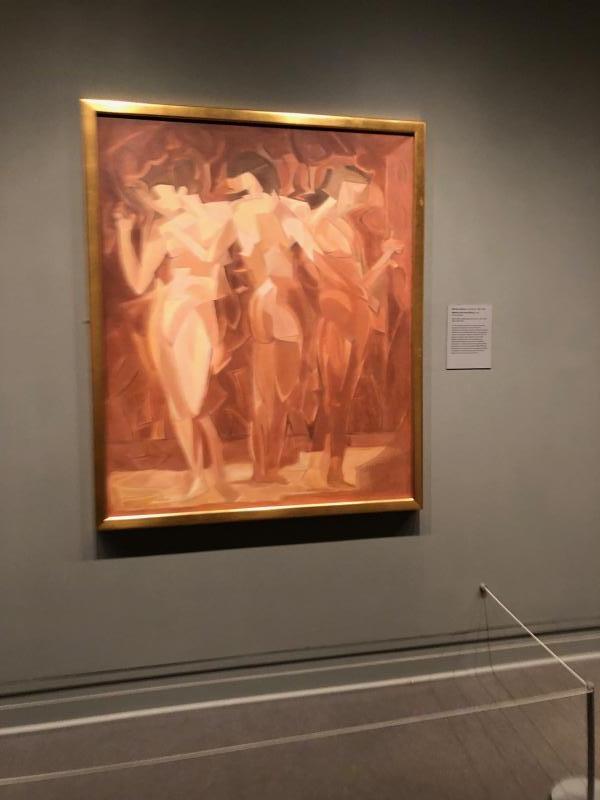 Tour guides also like to play fun games during the tour. Challenges include "Find a Badass Bitch I Didn't Talk About," which gets turned into a competition—so get ready to spot the baddest bitch around.
There's also a game called Find A Bitch Who Needs Help, where the guest finds a statue of a woman who looks like she needs a hand. Guests go home with a photo of themselves helping out another woman. #girlshelpinggirls #girl power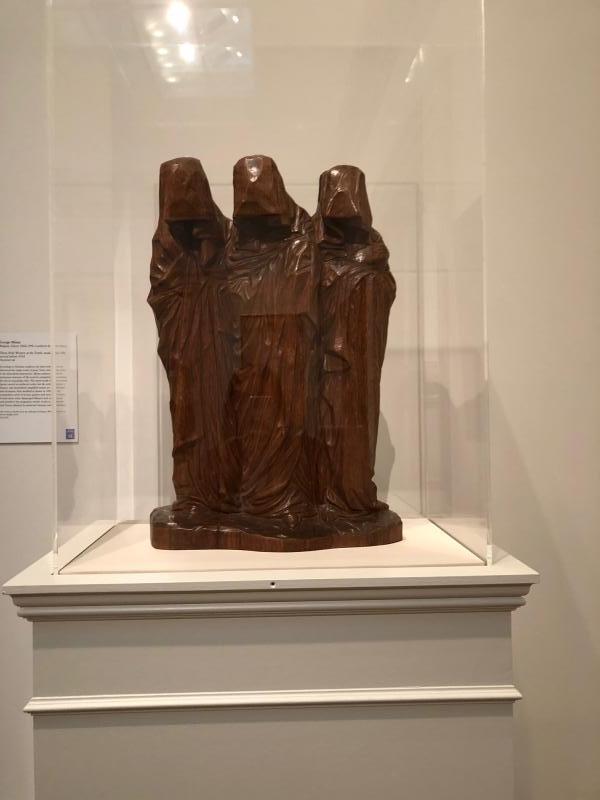 There are many interesting facts shared on this tour, including that in 2012 only 4% of art and sculptures in the museum were made by woman (76% of nude figures were female).
This tour is perfect for anyone interested in feminism in art. All are welcome to join: males, females, non-binary, friends, couples, and solo-museum-goers can all find enjoyment in this tour.
Badass Bitches is a two-hour tour filled with F-bombs. (The F-bomb being "feminism.") And each guest leaves with a pair of sunglasses so you can block the haters even after the tour is over. If this tour is for you, click here for tickets and schedules.