Museum Events in New York City This Weekend - June 15-June 17
June 11, 2018 - by CG Directory Editor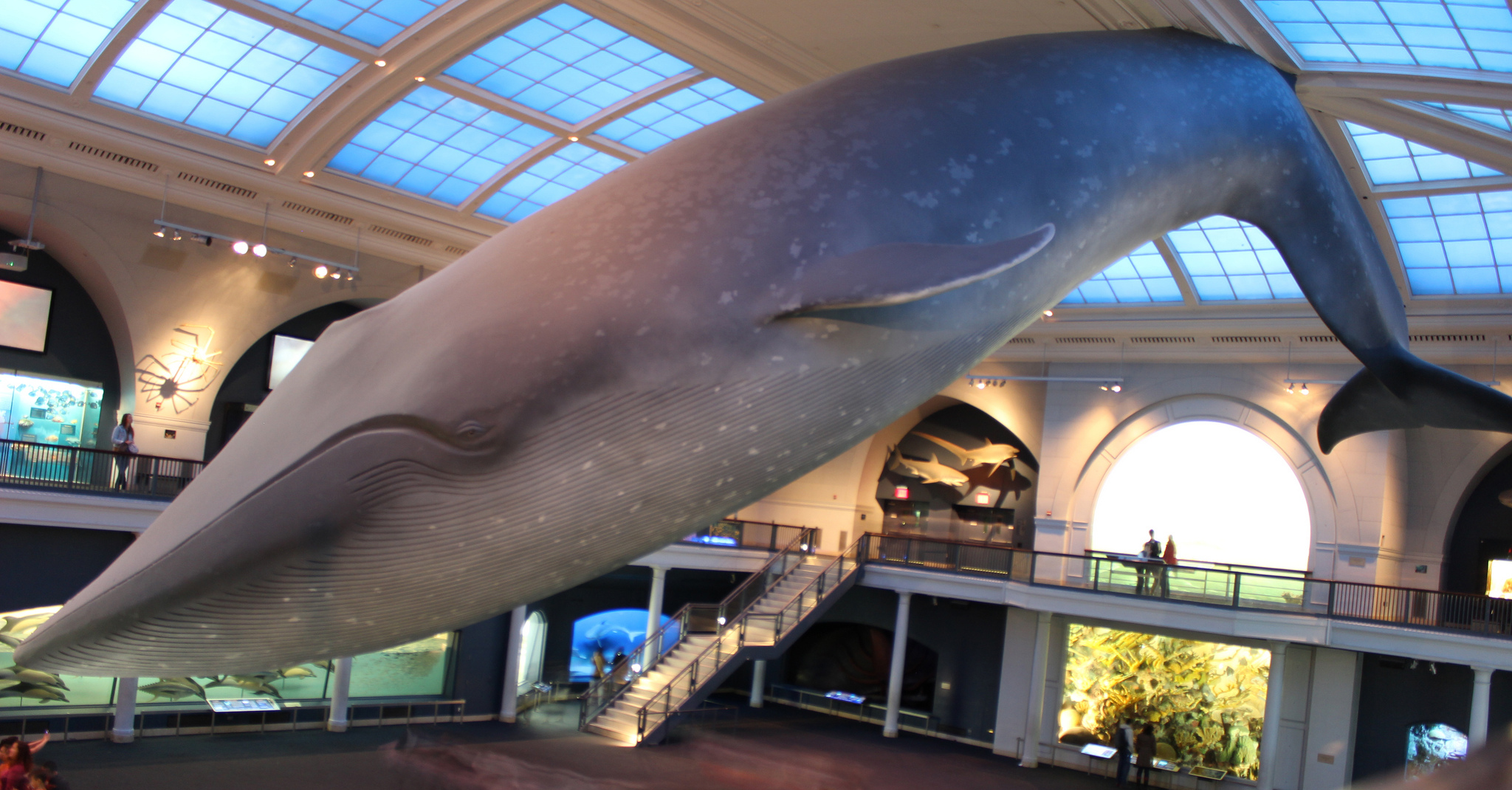 Photo: F. Dassan/Flickr

The Met, the MoMA, the Guggenheim, the Whitney, and the Museum of Natural History ? these are just a sampling of the many great museums open to the city. If you're wanting to spend some time exploring these cultural gems, then City Guide's guide to museum events in New York City this weekend will be your best companion.


Eid al-Fitr Community Celebration - Museum of the City of New York
June 15, 2018 - Upper East Side
Celebrate Eid al-Fitr, the end of Ramadan, at the Museum of the City of New York! Join us to learn more about this time of gratitude for Muslim people and share what you are thankful for by contributing to a community mural. Explore Muslim cultural traditions in New York through images from our collections portal, mehndi temporary tattoos, and the art of Arabic calligraphy by local artists. See how Eid al-Fitr is celebrated across the globe with objects from different countries, and enjoy a tasty snack. All are welcome! Family programs are free with Museum admission and for members, geared to families with children ages 6-12 years old. Activities are designed for adults and children to complete together. Registration suggested, but not required.
Morning at the Museum - Cooper Hewitt Smithsonian Design Museum
June 16, 2018 - New York
Morning at the Museum is a Smithsonian program that provides access to a museum for individuals with cognitive and sensory processing disabilities by providing pre-visit materials, early entrance for registered families, gallery scavenger hunt, design activities, and a "Take a Break" space. Saturday, June 16, 9:00–10:30 a.m. In this special workshop, participants will engage in a hands-on theatrical puppet performance and in a design activity with Cecilia Arana and Mindy Pfeffer from NYC Kids Project. NYC Kids Project is a social justice arts organization advocating empathy, acceptance, and inclusion. Performances and classroom programs use theatrical puppets, storytelling, sign-language, adaptive equipment and facilitated dialogue to focus on character development and anti-bullying issues. Audiences are encouraged to examine attitudes surrounding disabilities and differences, fostering empathy and awareness of commonalities. This program is free and for all ages. Pre-Registration Required. To register, email [email protected] or call 917.809.6732.
Family Day: Free Admission - Historic Huguenot Street
June 17, 2018 - New Paltz,
Enjoy free admissions to Historic Huguenot Street on June 17. This includes admissions into the historic house tours and exhibits. Bring a blanket and bagged lunch and have a picnic on our grounds. Enjoy a day with the family as you learn about the families who founded New Paltz. This event is part of New York State's Path Through History Weekend.
We Make the Future Rubin Museum Annual Block Party - Rubin Museum of Art
June 17, 2018 - New York
Celebrate the spirit of our community at the Rubin Museum's annual Block Party. Join thousands of other New Yorkers at this outdoor event on Father's Day, featuring art and activities for all ages inspired by the Rubin's yearlong exploration of the future.
Alberto Savinio - Museum of the City of New York
Through June 23, 2018 - Manhattan
Giorgio de Chirico's younger brother, Savinio lived under the shadow of his more famous sibling. Still, he shared De Chirico's Surreal aesthetic and haunting subject matter, though not his classical precision. Instead, Savinio opted for a combination of softer contours and brushwork that, in something of a supreme irony, became the template for Chirico's late work.
Dunsmore: Illustrating the American Revolutionary War - Museum of the City of New York
Through June 30, 2018 - Manhattan
Painter John Ward Dunsmore depicted realistic scenes and portraits of the American Revolution and the early days of the United States. This is a chance to see 47 of Dunsmore's works—the largest collection of its kind. For more information, visit frauncestavernmuseum.org.
Morning Hours for Members and Patrons - The Met Fifth Avenue
Through June 30, 2018 - New York
Start your day at The Met! Each month, Members and Patrons* are invited to attend private morning hours for one or more select exhibitions before the Museum is open to the public. Please present your Member or Patron card to admit you and a guest. Only the street-level entrance at 81st Street and the Parking Garage entrance will be open during this hour.
Clockwork by Gerard & Kelly - Pioneer Works, Center for Art and Innovation
Through July 01, 2018 - Brooklyn
Pioneer Works is pleased to present CLOCKWORK, an exhibition by Gerard & Kelly on view May 31 through July 1, 2018. Extending the artists' inquiry of memory and modernist architecture in their ongoing project Modern Living, the exhibition marks the New York premiere of the film Schindler/Glass as well as a new works in performance and installation commissioned by Pioneer Works. Gerard & Kelly's Modern Living is a series of performances and videos sited in iconic modernist homes around the world. The artists mine these "ruins" of modernism for their hidden choreographies and radical social experiments. Driven by movement that revolves around a "clock," the project poses a question at once political and personal: "What would a home have to be today to shelter intimacies that do not fit within dominant narratives of family, marriage, or domesticity?" CLOCKWORK houses Schindler/Glass (2017), the first film in this series, presented as a two-channel projected image installation within a circular pavilion designed for Pioneer Works' main hall. Featuring performances by L.A. Dance Project and original music by SOPHIE and Lucky Dragons, Schindler/Glass captures the artists' intervent... (read more)
Feathers: Fashion and the Fight for Wildlife - New York Historical Society
Through July 15, 2018 - Upper West Side
Feathers: Fashion and the Fight for Wildlife, an exhibition exploring the history of the ground-breaking Migratory Bird Treaty Act of 1918, examines the circumstances that inspired early environmentalists—many of them women and New Yorkers—to champion the protection of endangered birds. Administered by the U.S. Fish and Wildlife Service, the Migratory Bird Act prohibited the hunting, killing, trading, and shipping of migratory birds. It also regulated the nation's commercial plume trade, which had decimated many American bird species to the point of near extinction.
David Bowie is - Museum of the City of New York
Through July 15, 2018 - Manhattan
The late, great David Bowie is the subject of this Brooklyn Museum exhibition, which provides "unprecedented access" to the musician's personal library, including such artifacts as costumes, handwritten lyric sheets, photos, videos and original album art. The hundreds of objects on display chronicle Bowie's expansive creative life; from his teenage years spent in England, to his long career as a pop superstar and cultural touchstone, and finally his last 20 years living in New York City. This multimedia installation features continuous audio, video and animations that coincide with the various items on display.
Studio Visit: Selected Gifts From Agnes Gund - The Museum of Modern Art
Through July 22, 2018 - Manhattan
A studio visit provides an opportunity for some of the most meaningful encounters, conversations, and exchanges between artists, friends, curators, and collectors. Agnes Gund—or "Aggie," as she is affectionately known—is one of the most dedicated and steadfast of studio visitors, consistently inspired by the thrill of looking and talking with artists in the presence of their artworks. This exhibition celebrates Gund's contributions as art patron, collector, and longtime Trustee of The Museum of Modern Art. The presentation pays tribute to the more than 700 works of art she has funded over the past half century. These gifts have come steadily and reliably during her decades of service as a key member of several departmental acquisition committees and her tenure as the Museum's President from 1991 to 2002.
Adrian Piper: A Synthesis Of Intuitions, 1965–2016 - The Museum of Modern Art
Through July 22, 2018 - Manhattan
In 1996 Adrian Piper wrote, "It seemed that the more clearly and abstractly I learned to think, the more clearly I was able to hear my gut telling me what I needed to do, and the more pressing it became to do it." Since the 1960s, this uncompromising artist and philosopher has explored the potential of Conceptual art—work in which the concepts behind the art takes precedence over the physical object—to challenge our assumptions about the social structures that shape the world around us. Often drawing from her personal and professional experiences, Piper's influential work has directly addressed gender, race, xenophobia, and, more recently, social engagement and self-transcendence.
Hipkiss Bulwark - The Drawing Center
Through July 29, 2018 - Soho
Praised for their meticulously-detailed panoramic landscapes, Anglo-French artists Alpha and Chris Mason, known collectively as Hipkiss, have been collaborating for three decades on intricate drawings that interweave dystopian narratives with a personal lexicon of symbolic forms. Past works by Hipkiss chronicle fictional histories of warring clans, urban crusades, and quasi-apocalyptical societies. For Bulwark, the artists' first solo museum show in New York, Hipkiss will present the most recent cycle of drawings in their series The Towers (2015–ongoing). The drawings pull from the myriad allegorical significance of towers as symbols for transcendence, irrational ambition, and piety.
Beyond Suffrage: A Century Of Women In New York Politics - Museum of the City of New York
Through August 05, 2018 - Manhattan
In honor of the women's suffrage centennial in New York State, the Museum of the City of New York explores women's political activism from the fight for voting rights up to the present day. Among the themes explored through artifacts, documents, costumes, photos and audiovisual materials are labor, health reform, good government and the women's liberation movement.
Derrick Adams: Sanctuary - MAD Museum of Art and Design
Through August 12, 2018 - Columbus Circle
Derrick Adams is a New York–based, multidisciplinary artist working in performance, video, sound, textile- and paper-based collage, and multimedia sculpture. His practice is rooted in deconstructivist philosophies such as the fragmentation and manipulation of structure and surface, and the marriage of complex and improbable forms. Through these techniques, Adams examines the force of popular culture and the media on the perception and construction of self-image.Derrick Adams: Sanctuary is an exhibition of large-scale sculpture, and mixed-media collage and assemblage on wood panels that reimagine safe destinations for the black American traveler during the mid-twentieth century. The body of work was inspired by The Negro Motorist Green Book, an annual guidebook for black American road-trippers published by New York postal worker Victor Hugo Green from 1936 to 1966, during the Jim Crow era in America.
Public Process Commission - Xaviera Simmons: Convene - Hunter's Point South Park
Through August 19, 2018 - Long Island City
SculptureCenter is pleased to announce Convene, a temporary public art project by Xaviera Simmons. Simmons's project is the third artwork commissioned through SculptureCenter's art education program Public Process. Convene is a sculptural installation of aluminum canoes painted with designs that abstractly and explicitly evoke national flags symbolic of the diverse historical and contemporary demographic makeup of Astoria and Long Island City. The work will be installed on land along the East River in Hunter' Point South Park in Long Island City.
Rockwell, Roosevelt & the Four Freedoms - New York Historical Society
Through September 02, 2018 - Upper West Side
The first internationally touring exhibition devoted to Rockwell's iconic depictions of Franklin Delano Roosevelt's Four Freedoms launches at the New-York Historical Society in May. The traveling exhibition, which was organized by the Norman Rockwell Museum, Stockbridge, Massachusetts, explores how Rockwell's 1943 paintings—Freedom of Speech, Freedom of Worship, Freedom from Fear, and Freedom from Want—gave visual voice to Roosevelt's call to the defense of freedom worldwide and took their place among the most enduring images in the history of American art. In addition to Rockwell's Four Freedoms, the exhibition encompasses numerous other examples of painting, illustration, and more, by both Rockwell and a broad range of his contemporaries, as well as historical documents, photographs, videos, and artifacts; interactive digital displays; and immersive settings, some using virtual-reality technology, all on the theme of the Four Freedoms, from FDR's initial enunciation of them as a reason to enter the War to their powerful post-war legacy. Following New-York Historical, the exhibition travels to The Henry Ford, Dearborn, MI; The George Washington University Museum and The Textile Mu... (read more)
The New Genres: Video in the Internet Age - Museum of the Moving Image
Through September 02, 2018 - Astoria
MoMI is opening "The New Genres: Video in the Internet Age," a new exhibit exploring how modern platforms and technology have drastically impacted not only how we watch, make, and share videos, but what kinds of videos those are as well. As part of the exhibition, Polygon created a series of videos breaking down the biggest topics, including ASMR, Unboxing, Explainers, Let's Play, Reaction videos and Vlogging. These videos can be seen throughout the exhibit, as well as in the main amphitheater. You can read more about the exhibit here, and find additional details below. WHO: Polygon and the Museum of Moving Image WHAT: "The New Genres: Video in the Internet Age" WHERE: The Museum of Moving Image — 36-01 35 Ave, Astoria, NY 11106 WHEN: April 27 - September 2 MoMI is open Wednesday / Thursday from 10:30AM–5:00PM, Friday from: 10:30AM–8:00PM and Saturday / Sunday from 10:30AM–6:00PM
Julia Phillips: Failure Detection - The Museum of Modern Art
Through September 03, 2018 - Manhattan
MoMA PS1 will present the first solo museum exhibition of New York-based artist Julia Phillips (b. 1985, German), featuring newly commissioned major works in combination with existing sculptures. Primarily working with ceramics, Phillips creates objects and scenes that are intimately connected to the body. Her sculptures mostly avoid direct figuration, however, and instead propose various interventions into and support structures for the body, emphasizing its absence from the works. Impressions of the human form are visible through elements like casts of orifices, handprints, and other traces, which indicate particular bodily placements in relation to her forms. While suggestive of particular functions and purposes that are overtly physical, these works also extend to the social and psychological. For Phillips, the body is entangled in the real and abstract spaces of politics, evident through indications given in her arrangements as well as the works' titles, which are often directives for specific actions.
Projects 108: Gauri Gill - The Museum of Modern Art
Through September 03, 2018 - Manhattan
MoMA PS1 presents the US premiere of photographer Gauri Gill's most recent body of work, Acts of Appearance, a series of vivid color photographs for which the artist worked closely with members of an Adivasi community in Jawhar district, Maharashtra, India. Gill's collaborator-subjects are renowned for their papier-mâché objects, including traditional sacred masks. In these pictures they engage in everyday village activities while wearing new masks, made expressly for this body of work, which depict living beings with the physical characteristics of humans, animals, or valued objects. A range of scenarios and narratives, situated in both "reality" and dreamlike states, come together in the photographs, which simultaneously portray symbolic or playful representations as well as the familiar experiences of community members against the backdrop of their home and culture.
Celebrating Bill Cunningham - New-York Historical Society
Through September 09, 2018 - New York
Celebrating Bill Cunningham marks the New-York Historical Society's recent acquisition of objects, personal correspondence, ephemera, and photographs that reflect the life and work of Bill Cunningham. One of the late 20th century's most influential trend-spotters and style authorities, the legendary New York Times journalist and photographer was frequently spied on the city's streets, at fashion shows, and elegant soirées capturing images of New York's fashion innovators and cultural glitterati. Among the highlights of Celebrating Bill Cunningham are a bicycle that he rode around the city; his first camera, an Olympus Pen-D, 35mm; signature blue jacket; personal photographs of Cunningham at home and with friends; correspondence, including a few of the hand-made Valentines he frequently sent to friends; and a New York City street sign, "Bill Cunningham Corner," that was temporarily installed at 5th Avenue and 57th Street in his honor, following his death. Soon after he arrived in New York, Cunningham worked as a milliner, and items on view from his millinery line, William J., include an innovative beach hat, along with other hats and fascinators; and a press release written for t... (read more)
Surface/Depth - Museum of Arts and Design (MAD)
Through September 09, 2018 - New York
In June of 2015, Miriam Schapiro, the pioneering feminist artist and founding member of the Pattern and Decoration movement, passed away at the age of ninety-one. Surprisingly, given her status as the elder stateswoman of the feminist art movement, the tremendous impact of her oeuvre on contemporary art has yet to be fully acknowledged or critically assessed. This exhibition seeks to redress this gap in the history of American art through an exploration of Schapiro's signature femmages, the term she coined to describe her distinctive hybrid of painting and collage inspired by women's domestic arts and crafts and the feminist critique of the hierarchy of art and craft. In examining the aesthetic and political objectives of Schapiro's femmages, this exhibition highlights the pivotal role her work and leadership played in the expansion of the art world to include historically marginalized forms of craft, decoration, and abstract patterning associated with femininity and women's work. Although she is unheralded as the source, the influence of Schapiro's subjective approach to forms of decoration can be identified today in an remarkably diverse group of artists who continue to find i... (read more)
Tanya Aguiñiga: Craft & Care - Museum of Arts and Design (MAD)
Through September 23, 2018 - New York
Los Angeles–based artist and designer Tanya Aguiñiga has established herself as a crucial voice working at the intersection of fiber art, design, social practice, and activism. Her work, ranging from her "Performance Crafting" series—which uses craft to generate dialogues about identity, culture, and gender—to furniture whose material and form reimagine its functionality to provide "support," shows a commitment to design thinking as political. At the heart of her practice is an inquiry into how community is created, and the role that craft, design, and materiality play in its formation. Founded by Aguiñiga and launched in 2015, AMBOS (Art Made Between Opposite Sides) is a long-term initiative that activates sites along the US–Mexico border through collaborative art-making and storytelling projects. Started as a month-long activation at the San Ysidro border crossing in Tijuana, it has evolved its focus to record and paint a picture of life along the length of the border. To date, AMBOS, in collaboration with artists and community organizations working with border issues/themes, has produced programs along the border between the United States and Mexico, stopping at thirteen US/M... (read more)
La Frontera - Museum of Arts and Design (MAD)
Through September 23, 2018 - New York
Nearly two thousand miles long, the US-Mexico border (la frontera) is the most frequently crossed international border in the world. Although predominantly depicted in the American media as a hub of drug trafficking and violence, the border—porous in nature—is also a place that allows for the exchange of ideas, wealth, and culture. Recently at the forefront of political and cultural conversation following the current US President's anti-immigration discourse and executive orders, the border has been characterized by contradictions since the nineteenth century, when the US annexed an important portion of Mexican territory. For Mexicans, Central Americans, and the United States citizens living alongside it, the border presents daily challenges that carry within them both hope and devastation. It is a complex physical, economic, cultural, social, and emotional landscape of human interaction.
Walk This Way: Footwear from the Stuart Weitzman Collection of Historic Shoes - New York Historical Society
Through October 08, 2018 - Upper West Side
Shoes in recent years have culturally transcended their utilitarian purpose to become an object of desire and deliberation, calling up abstract considerations—like the freighted meanings of femininity, power, domination, and aspiration—for both women and men alike. Walk This Way: Footwear from the Stuart Weitzman Collection of Historic Shoes highlights examples from the shoe designer's extensive private collection, assembled over three decades. The exhibition considers the story of the shoe from the perspectives of collection, consumption, presentation, and production with more than 100 pairs of shoes on view. The exhibition will explore larger trends in American economic history, from industrialization to the rise of consumer culture, with a focus on women's contributions as makers, designers, and entrepreneurs. Coordinated by Valerie Paley, vice president, chief historian, and director of the Center for Women's History, with Edward Maeder, consulting curator, and Jeanne Gardner Gutierrez, curatorial coordinator.
Susan York Foundation - The Drawing Center
Through October 18, 2018 - Soho
For the second long-term installation presented in The Drawing Center's Lab Corridor, Santa Fe-based artist Susan York will create a site-specific installation that references the internal structure of the museum's 35 Wooster Street building. Using graphite as a sculptural rather than a two-dimensional medium, York will create replicas of parts of the museum's foundation: eroded concrete piers that protrude above the museum's ground floor. York's long-term installation will initiate an expanded field of activity at The Drawing Center, pointing to new opportunities for exploring drawing as an interactive and socially-minded practice. Additionally, by bringing attention to The Drawing Center's building, York's installation will generate opportunities for discussion about the importance of museums continuing as public spaces with permanent, physical presence
The Long Run - MoMA : Museum of Modern Art
Through November 04, 2018 - New York
Floor Four, The David Geffen Galleries Innovation in art is often characterized as a singular event—a bolt of lightning that strikes once and forever changes what follows. The Long Run provides an alternate view: by chronicling the continued experimentation of artists long after their breakthrough moments, it suggests that invention results from sustained critical thinking, persistent observation, and countless hours in the studio. Each work in this presentation exemplifies an artist's distinct evolution. For some, this results from continually testing the boundaries of a given medium, for others it reflects the pressures of social, economic, and political circumstances. Often, it is a combination of both. The Long Run includes monographic galleries and rooms that bring together artists across a broad range of backgrounds and approaches. All the artists in this presentation—drawn entirely from MoMA's collection—are united by a ceaseless desire to make meaningful work, year after year, across decades. They include Lee Bontecou, Louise Bourgeois, Melvin Edwards, Gego, Philip Guston, David Hammons, Jasper Johns, Joan Jonas, Helen Levitt, Elizabeth Murray, Georgia O'Keeffe, Gerhard ... (read more)
Inside You - American Musuem of Natural History
Through June 16, 2019 - New York
Did you know that your gastrointestinal tract is home to about 100 trillion bacteria? That's more organisms than there are stars in the Milky Way! Our bodies are home to many trillions of microbes, including bacteria, viruses, fungi, and other organisms collectively called the human microbiome. In any human, microbial genes outnumber the genes in human DNA by more than 100 to one. This new perspective leads us to look at our bodies not just as individuals, but as entire ecosystems.Inside You explores the rapidly evolving science that is revolutionizing how we view human health and introduces some of the scientists who are breaking new ground in microbiome research.Inspired by the Museum's popular exhibition The Secret World Inside You, this exhibition introduces visitors to microbes that live in, on, and around all of us. Engaging graphics detail how microbes aid digestion, influence your immune system, and help fight harmful microbes. You'll find out how we acquire our microbiome and how it is shaped by the foods we eat and the environment we live in. Inside You is co-curated by Susan Perkins and Rob DeSalle, curators in the Museum's Division of Invertebrate Zoology and the ... (read more)
Picasso's Le Tricorne - New-York Historical Society
Through December 31, 2020 - Upper West Side
Now on display at the New-York Historical Society is a newly acquired and conserved Picasso in the exhibition Picasso's "Le Tricorne." It is the first work by Picasso, and one with great wall power and a New York history, to enter New-York Historical's collection. Pablo Picasso painted the stage curtain for the two-act ballet The Three-Cornered Hat (El sombrero de tres picos or Le tricorne). The ballet and curtain were commissioned by the impresario Sergei Diaghilev for his avant-garde, Paris-based Ballets Russes, the most influential ballet company of the twentieth-century. The ballet was choreographed by Léonide Massine with music by the Spanish composer Manuel de Falla. It premiered on July 22, 1919, at the Alhambra Theatre in London with sets, costume designs, and the monumental stage curtain created by Picasso. Picasso biographer John Richardson once called "Le Tricorne" the artist's "supreme theatrical achievement." The production, which was conceived by Diaghilev and Massine during a trip to Spain, was enhanced by its many Spanish collaborators, including Picasso who also designed the costumes and set for the ballet. Measuring roughly 20 feet square, the curtain depict... (read more)
Looking for Free Group Planning Services?
Get free advice on planning your group's trip to New York.
MORE Activity Planner ARTICLES
RESTAURANTS

Multi-concept restaurant offering modern Japanese cuisine, a...

THEATER

In a heartbeat, 38 planes with 6,579 passengers were strand...

SHOPPING

Specializing in the great vineyards of California, France, A...

SIGHTSEEING

Manhattan's premier all-glass, European-inspired dining crui...