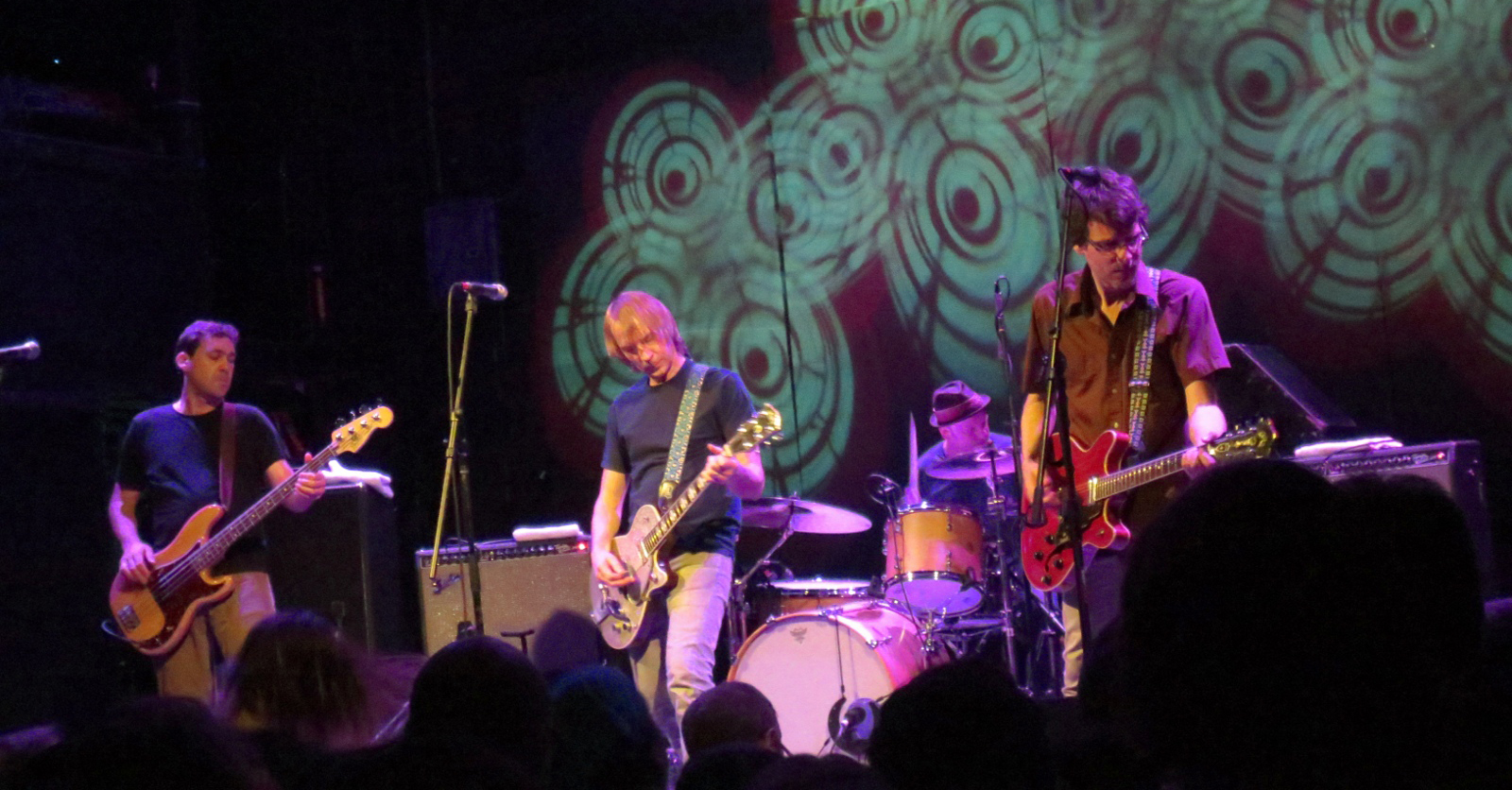 Photo: Vladimir/Flickr

Downtown NYC has long been a capital of live music. With venues like the Bowery Ballroom, Mercury Lounge, and Terra Blues, fans of rock, jazz, and more have long been drawn here. City Guide's roundup of live music in clubs and bars will connect you with tunes at dozens of great downtown venues.


Tuomo & Markus - Mercury Lounge
January 13, 2019 - New York
Age Limit: 21 and Over Tuomo & Markus is a new musical project from acclaimed Finnish soul artist Tuomo Prättälä and singer/songwriter Markus Nordenstreng of The Latebirds. The two gentlemen gathered spontaneously at Wavelab Studio in Tucson AZ to record new music with their friends who included John Stirratt (Wilco, Autumn Defense), John Convertino, Joey Burns and Jakob Valenzuela from Calexico, Pat Sansone (Wilco, Autumn Defense), and Gary Louris (The Jayhawks) who also contributed one song for the album. The duo's debut album 'Dead Circles' – which also features Finnish musicians Juho Viljanen, Miikka 'McGyver' Paatelainen and Jere Ijäs – was released in August 2016 and will be available in North America and Europe in 2017. While their craftsmanship and timeless songs are rooted in the great American songbook and some of the harmonies may be reminiscent of Simon & Garfunkel or Crosby, Stills & Nash, Tuomo & Markus are no retro act. Unusual arrangements and fearless use of both vintage and modern technology brings their sound to the 21st Century. Tuomo & Markus new live lineup includes Finnish jazz trumpet sensation Verneri Pohjola. With Pohjola onboard the group's jazz and psyc... (read more)
Steel House - Village Vanguard
Through January 13, 2019 - New York
Ed Simon (piano) Scott Colley (bass) Brian Blade (drums) Three well-known instrumentalists are building a new band called Steel House. The foundations of this house are deep and strong, the roof sturdy. Inside is one big, light-filled room occupied by the three leaders: Edward Simon on piano, Scott Colley on acoustic bass, and Brian Blade on drums. Each man is a world-class jazz player with his own robust composing, recording, and performing career. Since meeting in New York in the early 1990s, they have shared stages and studios, playing many different styles of music together. They decided to form (build) Steel House to create a dedicated place for their own musical explorations. The music of Steel House embraces both silence, and emerging from that stillness, conversation. The communication among Simon, Colley, and Blade stays nimble, focused on moment-to-moment interaction. Musical structure is minimal, poetic, and full of purpose. Walls of genre, category, and style are torn down. Light and space abound. We can hear them down the street now, Simon, Colley, and Blade building their Steel House. The music is infectious. It is everything you wanted – spirited and serious, cari... (read more)
Vanguard Jazz Orchestra - Village Vanguard
January 14, 2019 - New York
Every Monday Night since 1966 the Vanguard Jazz Orchestra Is the Current Title for the Band That Began Its Life as the Thad Jones/Mel Lewis Jazz Orchestra in 1966 and Has Performed Continuously for over 50 Years.
Freya Ridings - Mercury Lounge
January 17, 2019 - New York
Age Limit: 18 and Over Hailing from London, 23-year-old singer-songwriter Freya Ridings self-releases her single "Lost Without You," a pop ballad about an intense, regretful moment that changed her life. Her debut single "Blackout" premiered in May and received international support on radio and editorial support on Spotify. Her second single "Maps," a spine-tingling cover of the classic Yeah Yeah Yeahs hit, further opened the doors for Freya as it received major support from Spotify and Zane Lowe, who added her to his #Breaking List. Upon releasing a live album in September, Freya embarked on her first full headline tour in the UK. She then spent the rest of 2017 on the road supporting acts such as Dotan, Tears for Fears, Tash Sultana, and Lewis Capaldi. 2018 will be bright for the up-and-coming singer-songwriter, as Freya has set herself up to be an artist to watch in the new year.
Emmet Cohen Trio with Ron Carter - Village Vanguard
Through January 20, 2019 - New York
Emmet Cohen (piano) Ron Carter (bass) Evan Sherman (drums) Connecting older generations of musicians to younger musicians and audiences is one of Cohen's major projects, and it has come to fruition on his Master Legacy Series Albums — the first of which was a collaboration with Jimmy Cobb, who played drums on Miles Davis' "Kind of Blue," and the second with Ron Carter, the most recorded jazz bassist in history.