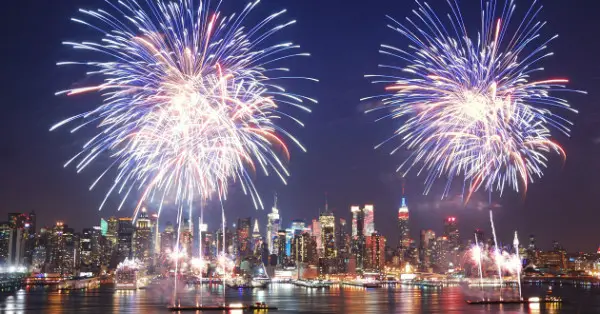 Holiday events and specials join parades and celebrations in City Guide's New York specials activity planner. From the Macy's Thanksgiving Day Parade to New Year's Eve to Christmas, Easter, Valentine's, and St. Patrick's Day, you'll find the best in New York holidays on City Guide's calendar listings. You'll also find amazing street fairs, festivals, and more.


The Majority Report with Sam Seder - The Bell House
January 13, 2019 - Brooklyn
This event is 18 and over The Majority Report is a daily, political talk show. The main show, which is available to everyone live and via podcast, is packed full of news, insightful commentary and intelligent interviews with some of the most respected minds in politics and world affairs.
Jezebel's Dirtcast - The Bell House
January 13, 2019 - Brooklyn
This event is 21 and over Jezebel invites you to a live-recording of Dirtcast, the pop culture podcast where hosts Madeleine Davies and Megan Reynolds dig deep into the wild and sometimes ugly world of tabloids and the entertainment industry to discover how exactly the celebrity ecosystem works, all while talking a lot of baseless trash along the way. Join us as we talk to a variety of experts and special guests in a conversation on reality TV, celebrity ephemera, bad men in Hollywood, and much, much more.
Snow Sculptures - Japan Society
January 13, 2019 - New York
Explore Japan's seasonal customs and culture through storytelling, creative play, songs and art making. Preschool-aged children and their caregivers enjoy intimate, tactile and interactive classes based on a different theme each month. Snow Sculptures Explore how Japanese children play with snow! Create your own experimental snow sculptures with snow that won't melt and colored lights inspired by the Sapporo Snow Festival.