Click to read the 2014 edition of our Holiday Gift Guide.
New York City is the shopping capital of world—and there's no better place to be when you need to cross names off of your holiday-gift list. Here's a sampling of some great gift ideas from a variety of stores in all corners of the city.
A Second Chance Designer Retail Boutique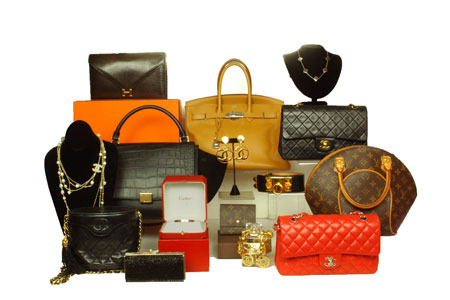 A Second Chance is a family-owned and -operated luxury resale boutique with over 20 years of experience in luxury goods. Their selection of designer styles is unparalleled, and they are among the largest resellers of new and vintage Chanel, Hermes, and Louis Vuitton in the United States. A Second Chance features two boutiques — in SoHo and on the Upper East Side — as well as an e-commerce website. Upper East Side: 1109 Lexington Ave. (77th-78th Sts.), 212-744-6041; SoHo: 155 Prince St. (West Broadway), 212-673-6155; asecondchanceresale.com

---
Burton
No need to compromise fashion or function with the new women's L.A.M.B. for Burton Anorak Jacket. Bold colorblocks are embellished with runway-inspired fabrics and fit for a satisfying twist on a traditional pullover. Long in the hem and slim all around, this waterproof and lightly insulated jacket covers your assets for full cooperation when winter takes over. Clever features include venting Pit Zips™, removable waist gaiter, and plenty of pockets so you're always prepared. Available at the Burton Snowboards NYC Flagship in SoHo: 106 Spring St. (Mercer St.), 212-966-8070; facebook.com/burtonNYC
---
Carnegie Hill Pharmacy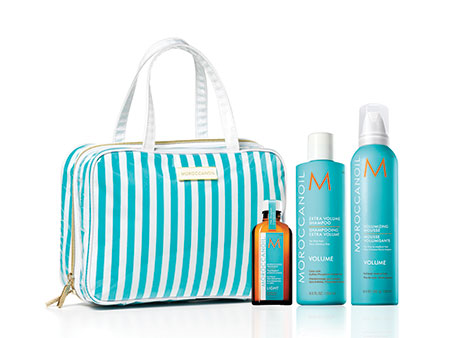 Surprise that special someone on your list with hard-to-find beauty products and the best in European brands at Carnegie Hill Pharmacy. Pictured: Hair and body treatments from Moroccanoil. 1721 Broadway (54th-55th Sts.), 212-246-0020
---
Century 21 Department Store
At Century 21 Department stores, you'll find the perfect gift for everyone on your list with rows of high-end brands. And if you're too busy to make it to the store, you can find a great selection online at c21stores.com. 22 Cortlandt St. (Church-Broadway), 212-227-9092; 1972 Broadway (66th St.), 212-518-2121
---
Custom Men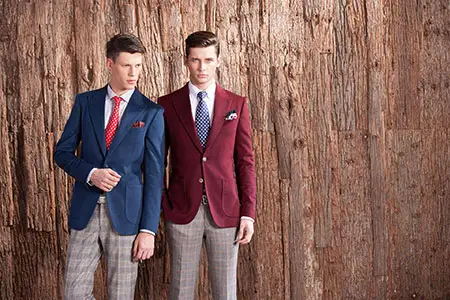 The meticulous tailors at Custom Men handcraft scores of made-to-measure garments for both men and women. Each tailor possesses a minimum of 10 years of experience and uses traditional methods of design and construction, such as hand-stitching buttonholes and using an old-fashioned tailor's tape measure instead of the newfangled ones made out of lasers. 140 W. 57th St., 212-767-0545; custommen.com
---
DataVision

With a 30,000-square-foot flagship store, DataVision is NYC's largest independent computer and video retailer, with a huge selection of computers, software, peripherals, digital cameras, camcorders and more. Come in for the new iPad Air from Apple, available from 16GB to 128GB. 445 Fifth Ave. (39th St.), 212-689-1111; datavis.com
---
Dave's New York
Schott's Slim Fit Pea Coat is a modern take on a classic. Featuring leather trim, a red satin lining and Melton wool for warmth, this is the perfect holiday gift. 581 Sixth Ave. (16th-17th Sts.), 212-989-6444; davesnewyork.com
---
FAO Schwarz

Kids will be ready to move right into this classic Victorian Dollhouse. Made with superior craftsmanship, this is every child's dream come true. It comes with more than 30 pieces of wood furniture for every room of the house, and has been designed to endure durable years of imaginative play. No batteries required. Ages 3 & up. Visit FAO.com for more details. 767 Fifth Ave. at 58th St., 212-644-9400

---
Federico Salon
Transform your summer frizzy hair for the holiday season into beautiful, silky smooth hair with products from Tocco Magico, including Protecting Fluid Hair Treatment (Coadjuvant Loss) designed for colored, chemically treated, and heavily damaged hair; Smoothing Shampoo, which tames unruly hair by encasing it to ensure manageability and silkiness; Bodifying Shampoo, which adds body to fine and thin hair; and Smoothing Shampoo, which strengthens and enhances fine, thin hair by expanding its fibers. 36 E. 57th St., 5th floor, 212-262-3027; federicosalon.com

---
Golfsmith

Happier golfers start with Golfsmith gifts. With expert service, the best selection in the game, and the guaranteed lowest prices, Golfsmith helps you give your golfer what they really want: the perfect round. Great gifts start at under $50! 641 Lexington Ave. (54th St. bet. 3rd & Lexington Aves.), 212-317-9720; 420 5th Ave.(38th St.), 212-221-7931; golfsmith.com
---
GreenFlea Indoor/Outdoor Markets
Looking for the unusual gift for someone who really has everything? GreenFlea is just the place to find it. Antiques, crafts, artifacts from around the world - at prices that will surprise you. These Chinese and Indian statues in brass, bronze, and stone start at $15 and make charming gifts. GreenFlea is open Sundays year round, 10am-5:30pm. Columbus Ave. @ 77th St., 212-239-3025; greenfleamarkets.com
---
Guggenheim Museum
Inspired by the curvilinear structure of the Frank Lloyd Wright-designed building, the Guggenheim Rotunda Necklace by Pico is crafted in sterling silver-plated alpacca, also known as nickel silver, a metal alloy frequently used in silver plating. Cuff bracelet and necklace also available. $200 (members: $180). For more gift ideas or to purchase, visit the Guggenheim Store on Fifth Ave. at 89th St., guggenheimstore.org, or call 800-329-6109.
---
One-of-a-Kind Gifts at NYC Museum Shops

Aside from world class shopping on Fifth Avenue and the popular holiday markets of Union Square and Bryant Park, New York City is also home to untapped museum shops with gifts that – many times – cannot be found elsewhere.


Above: Scaled down from the original 12-by-12-by-6-foot steel artwork, Robert Indiana's famous pop icon symbol of Love can be used as a paperweight or a cute wedding cake topper. Available at the Whitney Museum shop.

From plates featuring reproductions of surrealist René Magritte and bookends created from actual marble of Grand Central Terminal, to color-coded chopping boards and unique jewelry, New York City museum shops offer gift ideas for everyone on your list.

Click here to get exclusive savings at some of the city's best museum shops with discount codes from Thought Gallery, plus gift ideas for the bookworm, writer, chef, fashionista, kids and more.

---
HBO Shop
In Game of Thrones, Daenerys Targaryen's most prized wedding gift were the dragon eggs. Now you can purchase your very own representative of the dragons — Drogon, Rhaegal, and Viserion — encased in a wooden box.1100 Ave. of the Americas (42nd St. & Sixth Ave.), 212-512-SHOP; hboshop.com
---
Kaufman Furs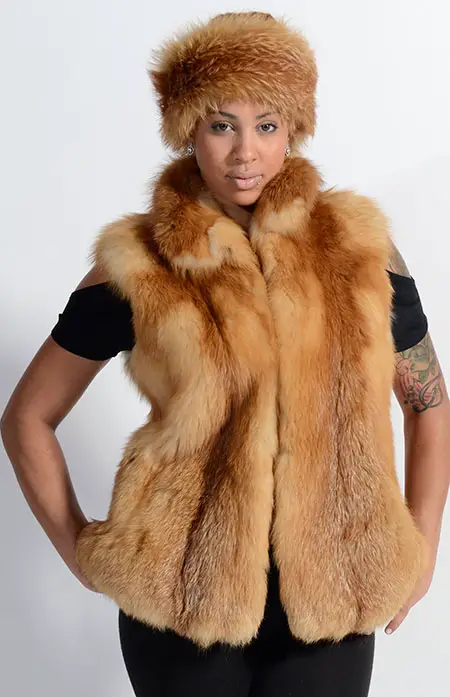 For over 30 years, Kaufman Furs has been home to New York City's most unique designer luxury mink, sable, chinchilla, and lynx furs, leather, shearling coats, hats, and jackets such as this red fox vest and headband. 232 W. 30th St., 212-564-0050; kaufmanfursny.com

---
The Luggage Source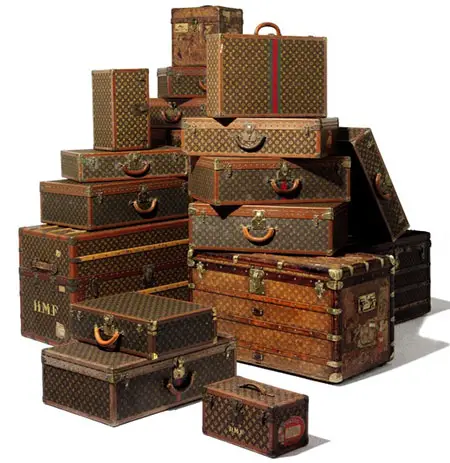 You're bound to find the perfect gifts at The Luggage Source. From mens and ladies wallets by Bosca at 25% off, to Oakley sunglasses at 20% off, this spot near Times Square is a "must" destination for all your gift giving. 1407 Broadway (39th St.), 212-760-2403; luggagesource.com

---
Matt Umanov Guitars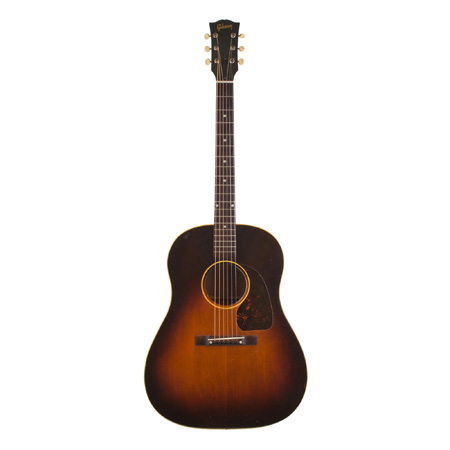 This 1949 Gibson J-45 is the loveliest, biggest, and smoothest-sounding J-45 Matt Umanov has had in quite a while. It plays just wonderfully with a low action and terrific original frets. No repairs anywhere — no cracks, no nothin'. This is simply a terrific 1940's Gibson, tremendously impressive in every way. $7995 with hard shell case. 273 Bleecker St. (Sixth-Seventh Aves.), 212-675-2157; umanovguitars.com
---
The Metropolitan Opera

Share the magic of the Met this holiday season with Met Gift Cards, which allow the recipient to experience the incredible world of opera in any way they choose. They can be applied toward merchandise from the Met Opera Shop, dining at the opulent Grand Tier Restaurant, and tickets to unforgettable performances like La Bohème, Madama Butterfly, Die Fledermaus, and more. Lincoln Center, Columbus Ave. at 63rd St., 212-362-6000; metopera.org

---
Midtown Comics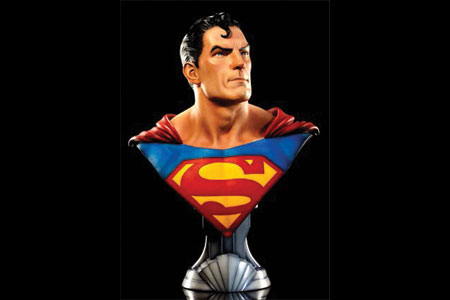 This Superman Life-Size bust from Sideshow Collectibles stands approximately 30" high & 20" wide, capturing every detail of this icon of the DC Comics Universe! This museum-quality bust is available at Midtown Comics in-store and online at midtowncomics.com. 459 Lexington Ave. (45th St.), 200 W. 40th St. & 64 Fulton St. at Gold St., 212-302-8192
---
M&M'S World New York

December will be festive at M&M'S World® store in Times Square. The M&M'S World features a variety of seasonal-themed merchandise including dispensers, clothing, ornaments and, of course, holiday-themed M&M'S® Brand Chocolate Candies. In addition to festive merchandise and decorations, the store is planning holiday-themed events throughout December. For more information, visit www.mmsworld.com, www.facebook.com/mmsworld or www.twitter.com/mmsworldstores. 48th St. & Broadway, 212-295-3850
---
Mobile City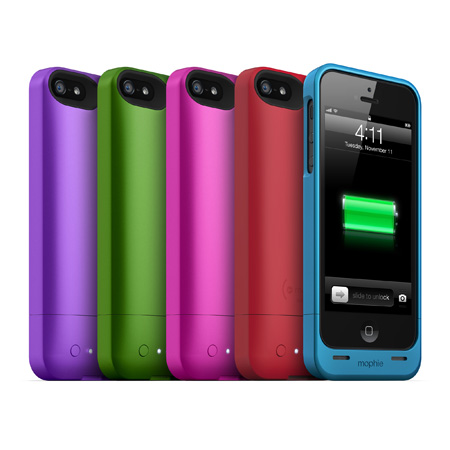 The mophie juice pack helium is an ultra-thin, 1500mAh protective battery case that provides your iPhone 5 with up to 80% extra battery life. It's so thin, you won't believe there's a battery inside. 248 Lafayette St. (south of Prince St.), 212-964-4444; mobilecityonline.com
---
Museum of Sex
"The most stimulating museum in New York City" offers a wide variety of fun gift items for the grown-ups who have everything. These soft, decorative felt pillows are hand-made from 100% recycled materials in Brooklyn, NY. Use discount code CITYGIFT for 10% off* online at mosexstore.com or in-store retail purchases. Offer good through 1/31/14. *Discount cannot be applied to admission tickets. 233 Fifth Ave. (27th St.), 212-689-6337; museumofsex.com
---
NBC Experience Store

#RaiseYourHands for Team USA! Show your support for the U.S. Olympic and Paralympic athletes as they prepare for Sochi 2014 Olympic & Paralympic Winter Games. The NBC Experience Store is proud to be one of the few official retailers to sell Go USA mittens ($14/pair), available at nbcuniversalstore.com and at 30 Rockefeller Plaza, 212-664-3700
---
NBA Store

Gear up for winter with the adidas Second Season On Court Jacket and Mitchell & Ness Jersey Striped Knit Cap available at the NBA Store. Select NBA teams available. 590 Fifth Ave. (47th-48th Sts.), 212-515-NBA1; nba.com/nycstore
---
New York Golf Center

The Titleist Pro V1 is the golf ball by which all others are measured. It is the most-played ball on the PGA Tour and provides unparalleled performance for all golfers. 131 W. 35th St., 212-564-2255; 100 Park Ave. (40th St.), 212-564-0078; nygolfcenter.com

---
New-York Historical Society

These decorative Women's Suffrage accent pillows give vivid life to the time just a century ago when American women took to the streets to secure the right to vote. Image printed on cotton sateen, hand stuffed, and sewn onto black cotton-twill fabric. Handmade in Brooklyn by Ronda J Smith of "in the seam" exclusively for the New-York Historical Society Museum Store. $74-78. 170 Central Park West (77th St.), 212-873-3400; www.nyhistory.org
---
Nintendo World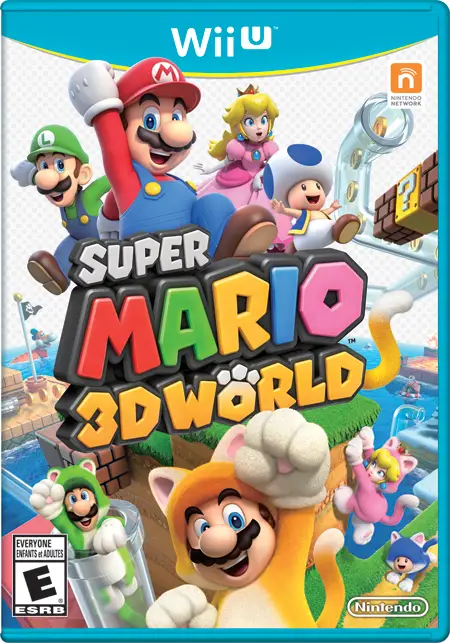 Available November 22nd, Super Mario 3D World is the first multiplayer 3D Mario platformer for the Wii U™ system. Choose Mario™, Luigi™, Princess Peach™ or Toad™ and take advantage of each character's unique abilities. For the first time ever the brand new cat transformation makes its debut. Colorful 3D worlds filled with wildly creative obstacles are yours to explore. $59.99.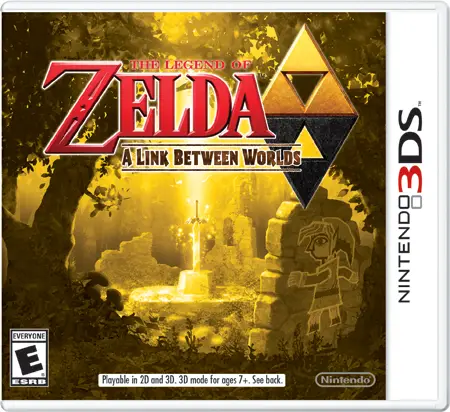 Two worlds collide in an all-new adventure set in the world of Super NES™ classic The Legend of Zelda™: A Link to the Past™. In this new tale, Link™ can transform into a living painting to cross into a dark, parallel-dimension Hyrule. Venture through the puzzles, traps and hidden rooms of deadly dungeons to save both worlds from certain doom! Available November 22nd. $39.99.
Both available at Nintendo World, 48th St. & Rockefeller Plaza, 646-459-0800; www.nintendoworldstore.com
---
NYC Racquet Sports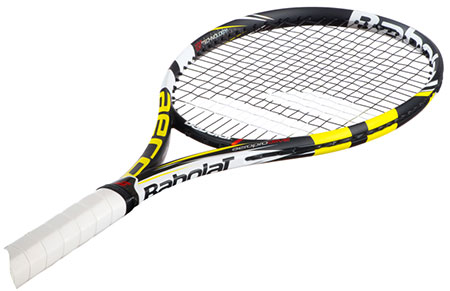 Celebrate Rafael Nadal's return to the #1 spot in the world by treating someone special this holiday season to his racquet of choice—the Babolat Aero Pro Drive. The perfect blend of power and control, the Babolat Aero Pro Drive has been the #1 selling racquet year after year—with no end in sight. 157 W. 35th St., 212-695-5353; nycracquetsports.com

---
Robbie & Co. Men's Suits

Give the gift of good looks this holiday season with Super 150 Italian Handmade Sport Jackets ($249) complemented by a silk tie ($25) and custom silk pocket square ($20). Keep warm by layering up with cashmere sweaters (2 for $150) nestled on top of 100% cotton tailored Italian dress shirts ($60). Come visit the flagship store and have a holiday drink in their VIP lounge as you play pool, darts and, of course, shop! 147 W. 35th St.,
212-904-1384; robbiesuitsnyc.com
---
The Scholastic Store

The perfect gift for collectors and new readers alike, this breathtaking Special Edition Harry Potter Paperback Box Set, with J. K. Rowling's seven bestselling Harry Potter books, is beautifully designed with new artwork by Kazu Kibuishi! The books create a gorgeous, magical vista of Hogwarts Castle when the spines are lined up together. Now is your chance to give this set to a reader who is ready to embark on the series that has changed so many young readers' lives. $100. 557 Broadway (Prince-Spring Sts.), 212-343-6166; scholastic.com/sohostore
---
Shoe Parlor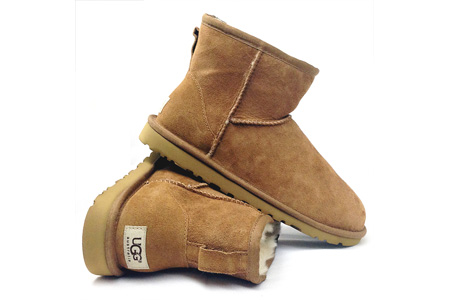 Slip your feet into UGG Australia's Classic Mini and feel plush Twinface sheepskin heaven against your toes. Who says giving is better than receiving? 851 Seventh Ave. (54th-55th Sts.), 212-582-0039; www.shoeparlor.com
---
Sony Store

When beautiful scenery inspires the artist within, capture every exquisite detail with the compact Cyber-shot RX100 II. You'll enjoy extraordinary light sensitivity, breathtaking image quality, and beautiful background defocusing thanks to a newly developed 1.0-inch back-illuminated CMOS sensor and F1.8 lens. 550 Madison Ave. (55th-56th Sts.), 212-833-8800; store.sony.com

---
Toys"R"Us Times Square
The next generation of tabeo™, this unique 8", WiFi tablet created especially for kids is bigger, better and faster, featuring quicker performance speeds, sharper graphics, advanced parental controls, expanded storage options, longer-lasting battery life and so much more. Visit tabeo.com for more details. 1514 Broadway (44th St.), 800-869-7787; toysrustimessquare.com