The hub of New York, Grand Central Terminal, is more than an iconic train station. You might travel the historic building's several passageways to take pictures of the celestial ceilings, or you might hurry through for a commute on MetroNorth or the subway.
While you're experiencing this architectural wonder on 42nd Street, take a spin around its many shops (here's our list of eats in Grand Central in case you get hungry). This guide to shopping at Grand Central Terminal in NYC includes stores selling fashion, tech essentials, accessories, and specialty goods. Before you go, check out this map of Grand Central, so you know exactly where your favorite stores are located.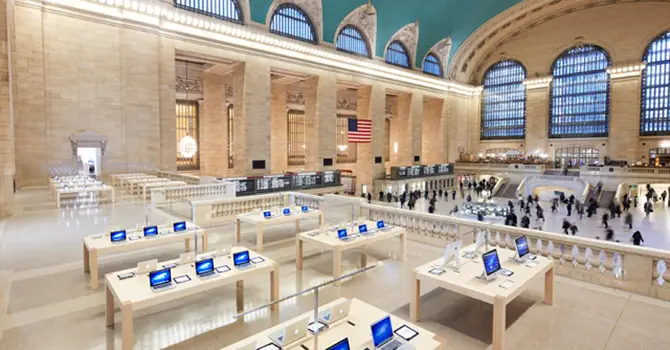 At the Grand Central Apple outpost, purchase a brand new iPhone, troubleshoot, and get electronic advice at the Genius Bar. Enjoy the elevated view overlooking the crowded main floor of the terminal while you tune up your tech game. East Balcony, 212-284-1800
Stock up on plant-based beauty products and hair care, and enjoy complimentary mini-treatments while you shop. Lexington Passage, 212-682-5397
This men's and women's apparel corners the market on classic American style. Tourists, head here as a shopping destination. Commuters, pick up some new duds on your way to the train. 107 E. 42nd St., 212-490-3127
It's a microbrewer's micro-sized beer paradise. Though the storefront may be mini, at Beer Table to Go, choose from 100 bottled beers, including old standbys and seasonal brews, or fill up a 64-ounce growler with one of six rotating local drafts. Graybar Passage, 212-922-0008
Whether you're rushing to a party or browsing for your new favorite Pinot Noir, you'll find it on the shelves of wine and spirits at Central Cellars. Graybar Passage, 212-687-1300

Have your watch battery replaced with same-day service, or shop for a beautiful, restored vintage timepiece. 45th Street Passage, 212-685-1689
Explore a world of fine paper, stationery, greeting cards, journals, pens, and unique gifts at the charming Cursive New York. Lexington Passage, 212-867-5550
Everything is in bloom at Dahlia! Purchase beautiful, fresh flowers for someone special, as a gift, or to liven up your day. Biltmore Passage and Lower Level, 212-697-5090
Keep your eye on the prize with some snazzy new spectacles from Grand Central Optical. You can also get a full eye exam on-site. Lexington Passage, 212-599-1221
Purchase a new racquet for any racquet sport (tennis, racquetball, table tennis, squash, or badminton!), or have your existing racquet restrung in a jiff at Grand Central Racquet. Oh, and if you're looking to book some court time, contact the
Chocolate delicacies abound at Jacques Torres, the chocolatier full of gifts, seasonal candies, and takeaway treats like hot chocolate. Lexington Passage, 212-922-3620
Pick out the perfect toys, games, and gifts for children at this family-owned toy store, right in Grand Central Station. 42nd Street Passage, 212-972-8697
Fragrant French products for the body and home, infused with scents like verbena and lavender, are L'Occitane's specialty. Their shea butter collection is also a huge hit.
Upgrade your dog carrier with the cute, functional totes at LoveThyBeast. Their stylish, American-made accessories for pups include dog sweaters, jackets, and toys. Lexington Passage, 212-682-2289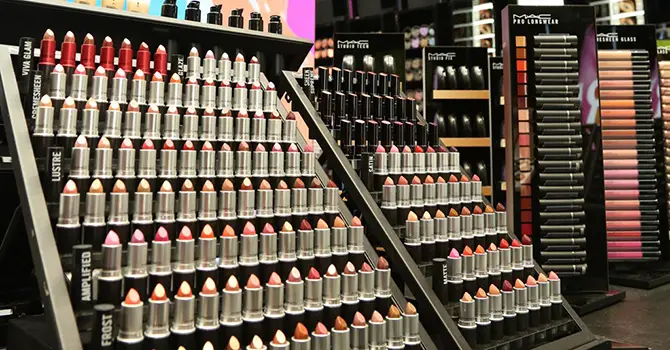 Known for their bold and flashy colors, M.A.C. offers a full line of cosmetics, from bright red lipsticks, to creamy, foundations for every skin tone. Lexington Passage, 212-297-0107
Transport yourself with the authentic Mediterranean flavors of the many olive oils Oliviers & Co. has ready for you to taste and purchase. You'll also find gourmet vinegars, dips, and finely crafted kitchenware. Graybar Passage, 212-973-1472
Origins makes organic, plant-based skincare designed with environmental mindfulness and scientific methods. For some extra fun, pop a peppermint gumball from their gumball machine. Lexington Passage, 212-808-4141
A paper lover's palace, Papyrus sells beautifully crafted stationery and paper goods, so you can send the perfect greeting or gift. 42nd Street Passage, 332-877-3315
Stock up on luxury skin care, beauty products, and candles at the serene Rituals boutique. Lexington Passage, 917-368-0171
Always be on time with Swatch's fun, innovative watches bursting with color and Swiss personality. Also find quick repairs and part replacements for your Swatch at this boutique. Lexington Passage, 212-297-9192
There's no shortage of women's baubles at Tia's Place. This boutique is packed with beautiful scarves, fashionable clothing, and other essentials for a chic wardrobe. Lexington Passage, 212-922-9577
For the high-class traveler, Tumi offers top-of-the-line travel gear, from suitcases to luxury briefcases, and everything in between. Lexington Passage, 212-973-0015
Button-down shirts, smart slacks, and signature pastel fashions are available for men, women, and children at the popular Vineyard Vines store fronting Grand Central, just across from Pershing Square cafe. 42nd Street Passage, 212-297-0269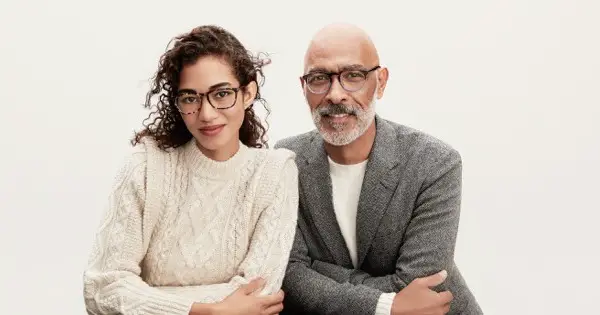 Fashionable glasses for less? Try on frames to your heart's content at the hottest name in eyewear. This location boasts a special solarium for extra-special sunglasses shopping. 42nd Street Passage, 646-618-8878