Films to See in New York City This Week - June 10-June 17
June 10, 2018 - by CG Directory Editor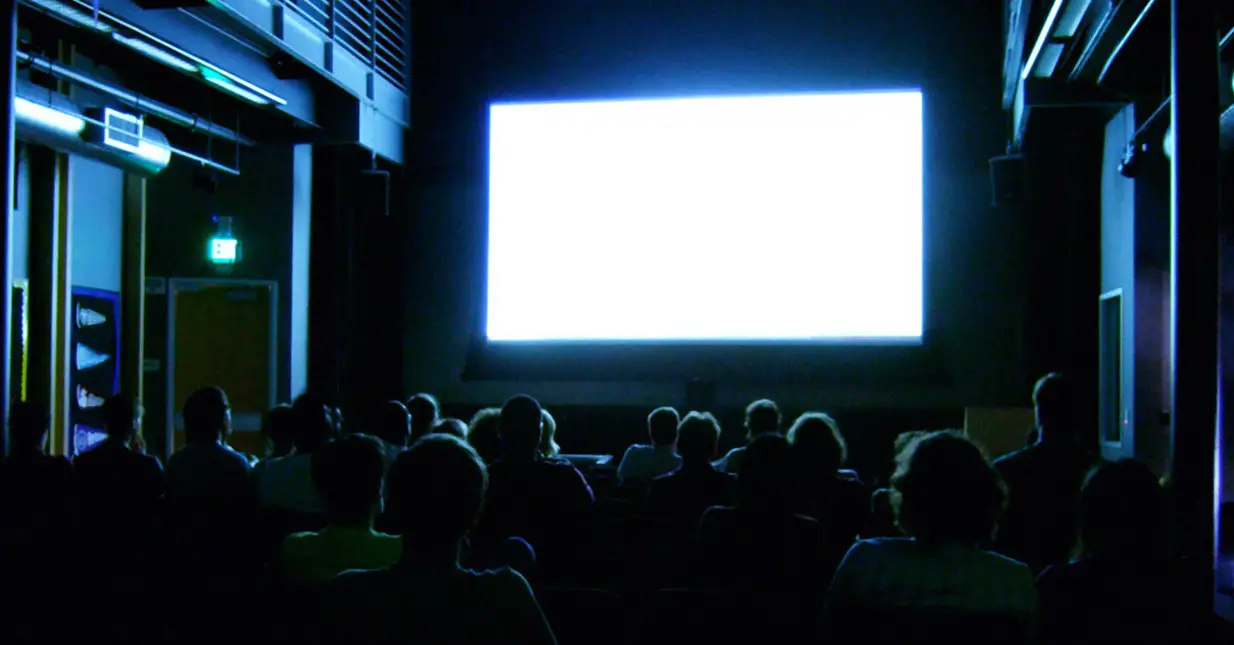 Photo: Flickr/Kenneth Lu

New York has a vibrant repertory film scene, with classic movie houses like Film Forum joined by newer venues like Metrograph, Videology, and Nitehawk Cinema. You can also find movie specials, premieres, and simulcasts like the Metropolitan Opera Live in HD listed in City Guide?s film calendar section.


Film Screenings: Hawai'I past and Present Series - The New York Botanical Garden
June 10, 2018 - Bronx
Learn more about the history and culture of Hawai'i through our Hawai'i Past and Present Film Series.
Our Lady of 121st Street - Signature Theatre
Through June 10, 2018 - New York
After the death of the beloved Sister Rose, a group of her former students return to their Harlem neighborhood to pay respects. But at the Funeral Home, there's a problem—her dead body has been stolen. An irreverently brash and insightful dark comedy, Our Lady of 121st Street paints a vivid comic portrait of what happens when old friends meet old wounds and how old habits die hard.
La La Land - Tribeca Film Center
June 14, 2018 - New York
Sebastian (Ryan Gosling) and Mia (Emma Stone) are drawn together by their common desire to do what they love. But as success mounts they are faced with decisions that begin to fray the fragile fabric of their love affair, and the dreams they worked so hard to maintain in each other threaten to rip them apart.
FILMS Films on the Green Presents The Rules of the Game - Washington Square Park
June 15, 2018 - New York
THE RULES OF THE GAME (La règle du jeu) Directed by Jean Renoir, 1939, 1h50 With Nora Gregor, Paulette Dubost, Mila Parély, Marcel Dalio, Julien Carette, Roland Toutain Presented in partnership with the Washington Square Park Conservancy At la Colinière, the deceptively idyllic country estate of a wealthy Parisian aristocrat, a selection of society's finest gather for a rural sojourn and hunting party. While the masters are gathered around sumptuous banquets, the servants imitate and mock them during meals at the office. Over the course of the weekend the haute bourgeoisie acquaintances reveal themselves to be absurdly, almost primitively, cruel and vapid. #FilmsOnTheGreen | Free French films in NYC Parks Film in French with English subtitles FREE and open to the public
Film Screening: The Worker's Cup - Museum of Moving Image
Through June 17, 2018 - Queens
The opening-night film at last year's SUNDANCE Film Festival and premiering for the FIRST time in theaters in nationwide, THE WORKERS CUP offers a never-seen-before level of access inside the labor camps of Qatar, where the 2022 FIFA World Cup is being built on the backs of 1.6 million migrant workers. The film follows a team of laborers living a real-life version of fantasy football -- a dark fantasy. By day they sweat in perilous conditions to build the venues for World Cup; by night they compete in a "workers welfare" soccer tournament, playing in the same stadiums that will one day host the world's greatest players. We join one team of men from Nepal, India, Ghana, and Kenya whose only common ground is their love for soccer and their desires to earn better lives. Each match offers them a momentary escape from the homesickness, danger, and isolation they endure as the lowest class in the world's richest country. Website: http://bit.ly/TheWorkersCupOfficial Trailer: http://bit.ly/WorkersCupTrailer Here's what critics are saying about THE WORKERS CUP: "a RIVETING underdog tale." - Screen Daily "REQUIRED VIEWING." - The Guardian "Remarkable INSIDE ACCESS." - Variet... (read more)
Royal Osiris Karaoke Ensemble: Awesome Grotto [World Premiere] - Abrons Arts Center, Henry Street Settlement
Through June 30, 2018 - Lower East Side
Just minutes from Downtown Manhattan, Awesome Grotto endeavors to serve all New Yorkers as a site for reflection on the spiritual potential of digital connectivity. The space will be open to the public as an immersive video and sound installation for the amplification of Like-Energy, the positive current of connectivity flowing through social media, represented by the thumbs up, the heart, and the star. Awesome Grotto will be activated at scheduled intervals through ritual performances, healing sessions, seminars, and screenings by ROKE and curated guests.
Clockwork - Pioneer Works
Through July 01, 2018 - Brooklyn
ioneer Works is pleased to present CLOCKWORK, an exhibition by Gerard & Kelly on view May 31 through July 1, 2018. Extending the artists' inquiry of memory and modernist architecture in their ongoing project Modern Living, the exhibition marks the New York premiere of the film Schindler/Glass as well as new works in performance and installation commissioned by Pioneer Works. Gerard & Kelly's Modern Living is a series of performances and videos sited in iconic modernist homes around the world. The artists mine these "ruins" of modernism for their hidden choreographies and radical social experiments. Driven by movement that revolves around a "clock," the project poses a question at once political and personal: "What would a home have to be today to shelter intimacies that do not fit within dominant narratives of family, marriage, or domesticity?"
72 Hour Shootout Film Competition - Asian American Film Lab
Through August 01, 2018 - New York
JOIN THE FILM LAB! Create and Nurture Diverse & Innovative New Entertainment! Film Lab has an open Officer position and is currently accepting applications for Treasurer. The Treasurer applies for 2-3 grants a year. The position is unsalaried, however the Treasurer receives a commission from each successful grant award and works with a fabulous team doing great work to create positive social change through media entertainment! Email [email protected] for more information. JOIN THE FILM LAB! Create and Nurture Diverse & Innovative New Entertainment! Film Lab is now accepting applications for the 2018 72 Hour Shootout filmmaking competition coordinator. Registration for the competition opens March 1st, 2018, and ends with a grand finale screening of the top ten films at AAIFF in NYC in the summer of 2018. The coordinator should have some filmmaking experience and must be local to NYC and generally available during May-August 2018! Email [email protected] for more information.
RAMM?LLZ??: Racing for Thunder - Red Bull Studios New York
Through August 26, 2018 - New York
The cultural impact of the equation known as The Rammellzee (1960—2010) — legendary artist, graf writer, hip-hop pioneer, Gothic Futurist theoretician and New York cult icon — set the groundwork for today's interdisciplinary creative hyphenates. Taking over the entirety of Red Bull Arts New York, RAMM?LLZ??'s largest survey to date examines the evolution of the artist's diverse body of work. From seminal post-graffiti works to his rare but robust formal output throughout the 1980s, the show features important artworks and sculptures created over the last 20 years of his life. The exhibition gathers archival materials and artworks from RAMM?LLZ??'s estate and collections around the world, alongside oral histories recently commissioned by Red Bull Arts New York. This historic survey aims to introduce a new generation to an artist-prophet from the edge who found himself, again and again, in the center of everything.
Looking for Free Group Planning Services?
Get free advice on planning your group's trip to New York.
MORE Activity Planner ARTICLES
RESTAURANTS

Multi-concept restaurant offering modern Japanese cuisine, a...

THEATER

In a heartbeat, 38 planes with 6,579 passengers were strand...

SHOPPING

The world's largest source of cameras, camcorders, and more ...

SIGHTSEEING

SPYSCAPE is the world's preeminent spy museum and experience...