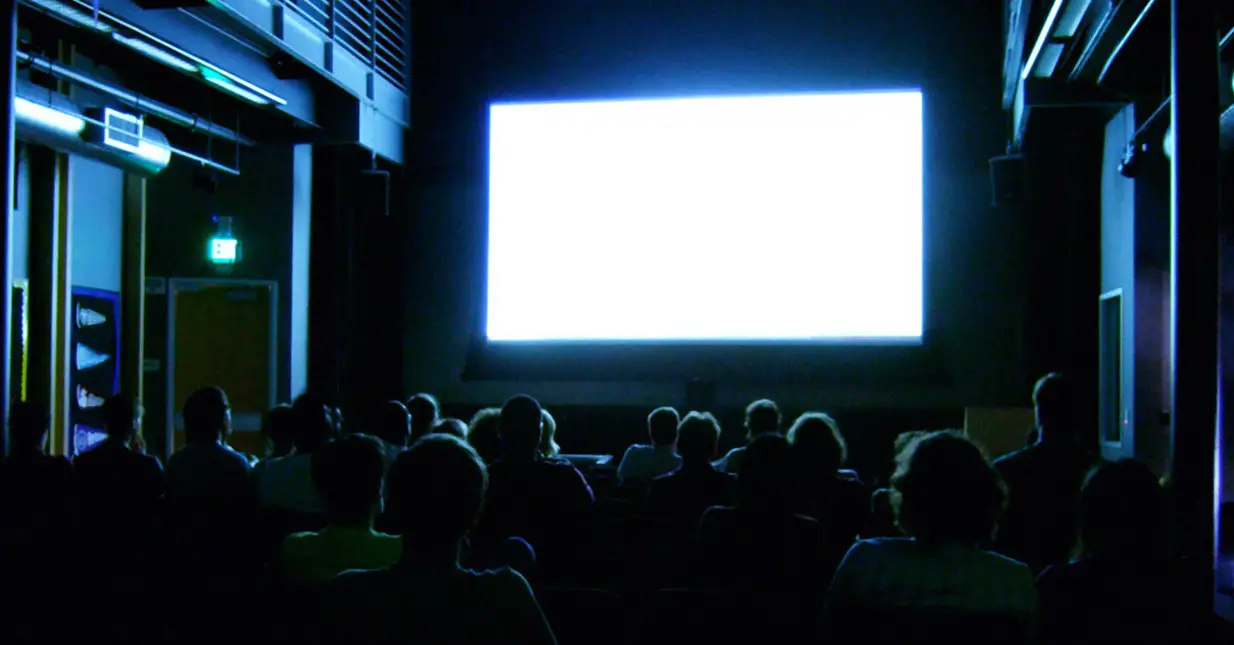 Photo: Flickr/Kenneth Lu

New York has a vibrant repertory film scene, with classic movie houses like Film Forum joined by newer venues like Metrograph, Videology, and Nitehawk Cinema. You can also find movie specials, premieres, and simulcasts like the Metropolitan Opera Live in HD listed in City Guide?s film calendar section.


Nyc Cannabis Film Festival - House Of Yes
Through January 14, 2019 - Brooklyn
The NYC Cannabis Film Festival bring the world's best cannabis inspired and infused cinema to High NY for the 4th year in a row! Genres include comedy, drama, romance, music video, documentary, and, of course, hybrids. Come celebrate and enjoy the cinematic delights of film makers from all over the world at the 4th Annual NYC Cannabis Film Festival at House of Yes. This year's winners include 8 short films, 2 feature films, and 1 web series. Two of the screenings will feature all our award winning short films, while two of the screenings will feature 2 award winning shorts + 1 award winning feature length film. Each ticket includes refreshments from local NYC restaurants, Williamsburg Pizza and as well as complimentary popcorn. The NYC Cannabis Film Festival has been featured in Complex, The Guardian, Time Out New York, The Daily News, Brooklyn Magazine, and more!
Room H.264 - Museum of the Moving Image
Through January 27, 2019 - Astoria
2018. Jeff Reichert (b. 1978, Northfield, New Jersey. Resides in Brooklyn), Damon Smith (b. 1968 in Houston, Texas, Eric Hynes (b. 1974, Staten Island, New York. Resides in Brooklyn). Video installation. In his 1982 documentary Room 666, German director Wim Wenders asked the question "Is cinema a dead language, an art which is already in the process of decline?" to directors including Steven Spielberg, Michelangelo Antonioni, Jean-Luc Godard, Rainer Werner Fassbinder, and others. Nearly 35 years later, the makers of Room H.264 invited filmmakers to answer the same question. Each filmmaker was recorded under specific conditions replicating those of the Wenders film: the subjects were left alone in a hotel room with a tripod mounted camera running for ten minutes. Room H.264: Astoria, NY, January 2018, projected on the main screen in the Video Screening Amphitheater, is a film created from footage captured at the Paper Factory Hotel in Long Island City in January 2018. On side monitors are the raw, unedited sessions from the two Room H.264 shoots to date, in Brooklyn and Long Island City. The Wim Wenders film from 1982 plays on a monitor on a pedestal. The title of the installa... (read more)