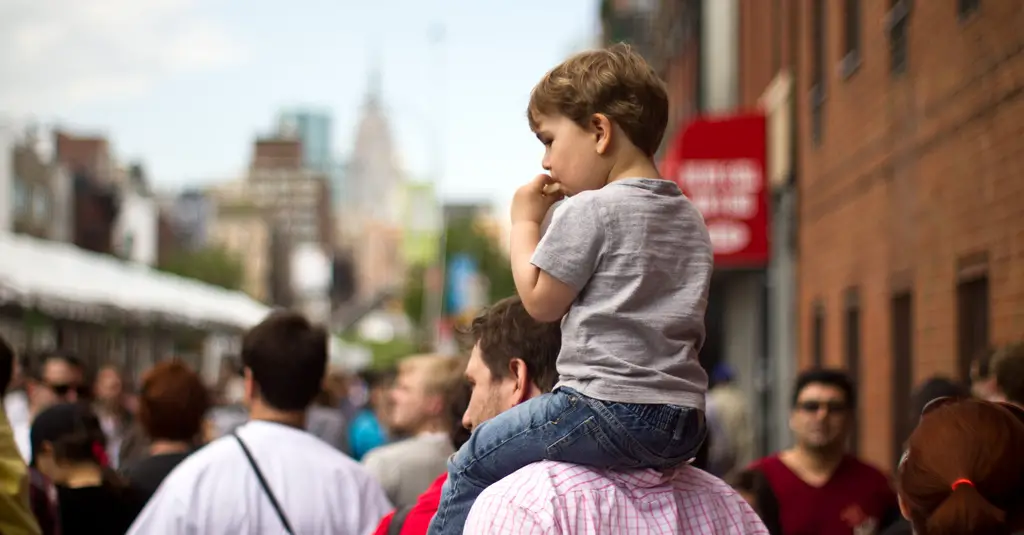 Photo: Michael Dougherty/Flickr

While New York City is often thought of as a playground for adults, there's still plenty of fun activities with children. From museum specials to readings to musical performances, City Guide's collection of weekend events for kids in New York City will have your little ones never wanting to leave the concrete jungle.


PBS KIDS LIVE! Really BIG tiny Adventure - Palace Theater
January 19, 2019 - Albany
PBS KIDS, the number one educational media brand for children, is proud to present their first ever live theatrical touring stage event. PBS KIDS Live! Really BIG tiny Adventure presented by Zappos adaptive is more than a show. Fun, learning, and exploration begin as soon as you arrive with an in-lobby experience for the whole family. Favorite PBS KIDS characters from Arthur, Nature Cat, Ready Jet Go!, Princess Presto and Super WHY! are available to meet, greet, and pose for photos. Download the free App and kids and parents can explore together an augmented-reality Bug Garden, a virtual AR Playground where the theatre lobby transforms into an immersive PBS KIDS world. All that and more before stepping into the theatre as the stage lights turn bright. PBS KIDS Live! Really BIG tiny Adventure is the story of Dot, Dee, and Del, the PBS KIDS brother and sisters seen every day on PBS stations and Apps. It's a special day and the kids are looking forward to crossing their backyard to attend a friend's birthday party. Sounds simple, but it becomes an unexpected adventure when the group gets shrunk to the size of grasshoppers. A lot of surprises are in store for the pint-sized kids inc... (read more)
Gentle Martial Arts for Kids - Aikido - Aikido of Westchester
Through December 28, 2019 - White Plains
Give Your Child the Gift of Aikido Aikido is a gentle martial art that teaches children how to resolve conflicts in a non-violent way and practice self-defense techniques that help develop focused, calm minds and strong bodies. Aikido helps increase children's coordination, flexibility and balance while learning a practical skill that extends to everyday life. Classes Year Round Our program is open to girls and boys ages 6-12. Classes are held every Saturday 9-10 am and last approximately one hour.
Connected Worlds - New York Hall of Science
Through January 31, 2020 - Flushing Meadows, Queens
The New York Hall of Science (NYSCI) will open Connected Worlds, its exciting and groundbreaking new exhibition on environmental sustainability, on June 27, 2015. Presented in NYSCI's iconic Great Hall, Connected Worlds is a fully immersive, digitally rendered interactive experience where visitors are encouraged to explore the interconnectedness of different environments, learn about the importance of keeping systems in balance, and see how our individual and collective actions can have widespread impact. Through their gestures and movements, visitors interact with animated creatures, plants, trees and other objects, and see how human decisions affect the environment. "Connected Worlds reflects what NYSCI is all about – a playful hands-on activity, a focus on problem-solving, and deep engagement with a topic. Connected Worlds gives visitors confidence in their ability to effect change, and empowers them within a larger environment," said Margaret Honey, president and CEO of NYSCI. "This leads to passionate learners – a hallmark of the NYSCI experience." Connected Worlds features gesture-based technologies that generate and project images onto seven massive screens. Six... (read more)