Events for Kids in New York City This Week - June 10-June 17
June 10, 2018 - by CG Directory Editor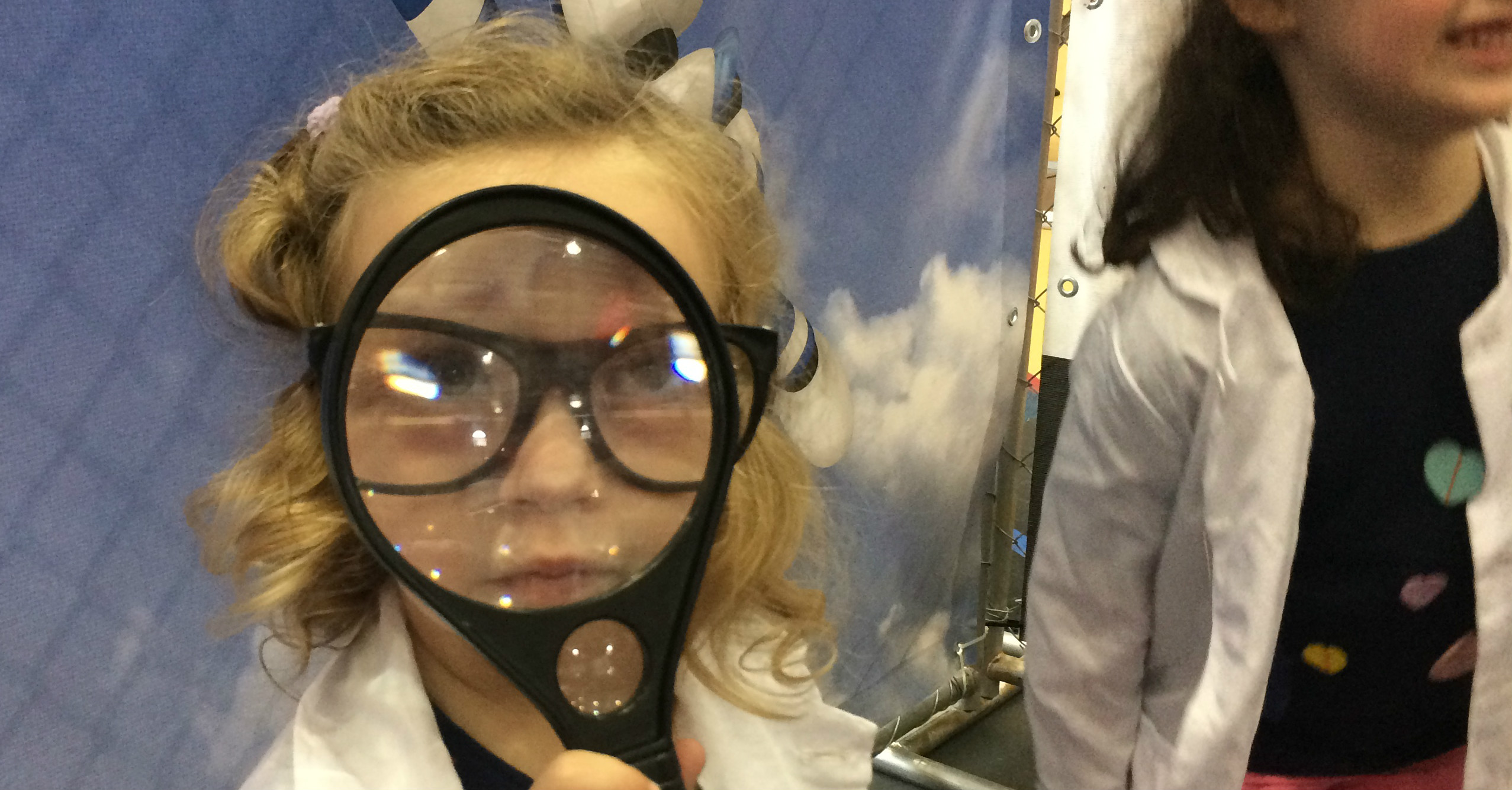 Fun for kids and great ideas for parents can be found in City Guide's calendar listings. Whether it's a sleepover at the Intrepid, an exhibition at the Children's Museum of the Arts or the American Museum of Natural History, a scavenger hunt, a dropoff pajama party, or special arts and crafts afternoon at a museum, you can find it on City Guide's calendar.


Show Up, Kids! - The Kraine Theater
June 16, 2018 - New York
Kids Are in Charge at "Show Up, Kids!" - An Improvised Family Comedy Show Debuting at NYC's Kraine Theater this May. The main attraction didn't show up, but the kids still want to see a comedy show! So, improvisor Peter Michael Marino is going to make one up on the spot and have the kids (and adults) help write, direct, and design it. What could possibly go wrong? From the creator of the critically acclaimed improvised comedy "Show Up" comes a fresh, fun, interactive twist on the traditional kids show. For kids ages 4-10 and their guardians. SHOWS: 12:00 p.m. Saturday, May 19 12:00 p.m. Sunday, May 20 12:00 p.m. Saturday, June 16 12:00 p.m. Saturday, June 30 12:00 p.m. Sunday, July 1
Taste of Jewish Culture Street Festival - Sixth Avenue
June 17, 2018 - New York
The Workmen's Circle fourth annual "Taste of Jewish Culture" Street Festival, illustrating that "Diversity is Delicious," returns this Father's Day, featuring dozens of food purveyors putting their original ethnic spins on traditional Jewish foods, on Sunday, June 17 from 11:00 AM to 6:00 PM on Sixth Avenue between 48th and 49th Streets (rain or shine). The festival will include music, dance, and family-friendly activities, including arts-and-crafts. Participants to date include: Bonsai Kakigori; Rebecca's Cake Pops; Danny Macaroons; La Newyorkina; Krafted by Karli; What's the Dillaz; Harlem Seafood Soul; Ben's Kosher Deli; Zabari Catering; P.O.P. Cake Shop; Paprika Kosher; Breads Bakery; Raw BK Organic Kitchen; Zola Bakes; Mysttik Masaala; Wandering Que; Gluten Free.Sy, StuFFfed; Nachos Libre; Empanada Papa; Glazed & Confused, Cutco/ Your Best Knives; Dr. Pickle; Redefined.Coffee; Stache of Goods; and Rib in a Cup.
Watson Adventures' Secrets of Central Park Family Scavenger Hunt - Central Park
June 17, 2018 - New York
This Father's Day, join Watson Adventures on a unique scavenger hunt for families in Central Park! Kids and adults work together to explore the park below 72nd Street. To score points, you'll have to find Stuart Little, stick your tongue out at a rude animal, learn the motto of a hidden eagle, decipher a secret code by the pond seen in Home Alone 2, spot Cupid at the Carousel, unscramble a message in the sky, and find a witch turned to stone. For ages 7 and up. Kids must be accompanied by an adult. Advance purchase is required.
In Search of Earth's Secrets: A Pop-Up Science Encounter - Brooklyn Bridge Park
Through June 17, 2018 - Brooklyn
Explore the stories of Earth's past revealed through the research of the JOIDES vessel.
Wild Waterfront - SPARK by Brooklyn Children's Museum
Through June 20, 2018 - Brooklyn
Wild Waterfront Wednesday, 10:00 – 11:00 am Ages 2 to 4 years Brooklyn's own waterfront offers endless ways to explore nature up close! We'll get our hands a little dirty, have a close look at some of the plants and animals in our Brooklyn backyard, and create hands-on projects inspired by our outdoor adventures. This spring we will explore Spark's special waterfront oyster estuary with the Billion Oyster Project. Children must be accompanied by a parent or caregiver. Schedule and offerings subject to change. Register online at brooklynkids.org/spark
Brooklyn Music School announces registration for the Musical Theater Program - Spring 2018 - Brooklyn Music School
Through June 23, 2018 - New York
Brooklyn Music School announces registration for the Musical Theater Program - Spring 2018 Saturdays, April 7 - June 23, 2018 from 2pm-4pm Brooklyn Music School (BMS) announces open registration for their Spring 2018 Musical Theater Program for children ages 6-13. The program culminates in a final performance of To Dream A World on June 23, 2018 at 3pm. "The BMS musical theater program offers a unique opportunity for young actors to participate in original works incorporating acting, singing, and dance that are staged at a high level of production value in the BMS Playhouse for the Brooklyn community," said Piruz Partow, executive director of Brooklyn Music School. "We are particularly excited about our spring production, which will bring Shakespeare's imagery and poetic imagination to life in a way that children can relate to and captures the sense of wonder that informs every child's natural creativity." Brooklyn Music School offers a range of programs to introduce young performers to musical theater including the Music Theater Program for children during the school year, as well as, the Summer Vocal Arts Program led by Program and Artistic Director, Lina Tetriani. ... (read more)
Open Studio for Families - Guggenheim Museum
Through June 24, 2018 - Manhattan
For families with children ages 3 and up. Explore the themes and materials seen in the works on view at our drop-in studio art-making program.
Little New Yorkers - N-Y HISTORICAL SOCIETY
Through June 29, 2018 - New York
Bring your little New Yorkers to this weekly playdate to celebrate the city they live in. Each week includes time with historic toys, a special Little New-Yorkers hello song, story readings, and a related craft project.
Swale Comes to Brooklyn Army Terminal, Sunset Park - Brooklyn Army Terminal
Through July 01, 2018 - Brooklyn
Floating Food Forest, Swale is confirmed to travel to Brooklyn Army Terminal (BAT), Sunset Park from May – July, 2018. The social-engaged public artwork, created by artist Mary Mattingly, will bring educational programming to the local Brooklyn community, families and children. Built on a 130 x 40 FT barge, Swale contains 5,000 SQ FT of edible perennial garden and presents opportunities for New Yorkers to get involved in building ecological resilience through promoting food as a public commons.   While at BAT, Swale will activate the Sunset Park waterfront and serve the surrounding community, as a platform for local engagement around social, physical and environmental wellness. Swale will be FREE and open to the public on weekends, and by appointment for school groups during the week. During the weekend hours, visitors can come aboard the barge and harvest herbs, fruits and vegetables, with guidance from the onboard staff members. ?In addition to their open hours, Swale will host regular public programs around topics of wellness, public arts & environmental activism and collaborate with local civic organizations and serve as a site for community-based cultural events.   BAT is... (read more)
NYC Scavenger Hunt - Central Park
Through December 30, 2018 - New York
Join Big City Hunt on an Epic Scavenger Hunt Tour of Central Park. This scavenger hunt is great for kids, families, and friends. You'll learn a ton about your city and Central Park! New York's Central Park stretches across 843 acres of land. It is larger than independent city-states Monaco and Vatican City combined. Bethesda Fountain, Belvedere Castle, and The Dakota are just a few of the landmarks you'll discover on this exciting two-hour hunt. Explore Central Park's rich history through this fun and engaging hunt through this iconic park using your smartphone. Check out this page for more information: https://www.scavengerhunt.com/locations/central_park_nyc_scavenger_hunt.html
Connected Worlds - New York Hall of Science
Through January 31, 2020 - Flushing Meadows, Queens
The New York Hall of Science (NYSCI) will open Connected Worlds, its exciting and groundbreaking new exhibition on environmental sustainability, on June 27, 2015. Presented in NYSCI's iconic Great Hall, Connected Worlds is a fully immersive, digitally rendered interactive experience where visitors are encouraged to explore the interconnectedness of different environments, learn about the importance of keeping systems in balance, and see how our individual and collective actions can have widespread impact. Through their gestures and movements, visitors interact with animated creatures, plants, trees and other objects, and see how human decisions affect the environment. "Connected Worlds reflects what NYSCI is all about – a playful hands-on activity, a focus on problem-solving, and deep engagement with a topic. Connected Worlds gives visitors confidence in their ability to effect change, and empowers them within a larger environment," said Margaret Honey, president and CEO of NYSCI. "This leads to passionate learners – a hallmark of the NYSCI experience." Connected Worlds features gesture-based technologies that generate and project images onto seven massive screens. Six... (read more)
Looking for Free Group Planning Services?
Get free advice on planning your group's trip to New York.
MORE Activity Planner ARTICLES
RESTAURANTS

Multi-concept restaurant offering modern Japanese cuisine, a...

THEATER

In a heartbeat, 38 planes with 6,579 passengers were strand...

SHOPPING

Specializing in the great vineyards of California, France, A...

SIGHTSEEING

Manhattan's premier all-glass, European-inspired dining crui...