Asian cuisine provides a variety of options, and that holds true in New York City. You'll find restaurants full of dishes that are flavorful, colorful, and exciting. Myself, I'm a sucker for Asian food because of the flavor and the endless options. So, if you're like me and Asian food is one of your go-to cuisines, you'll find these spots are for you. New York City offers a variety of options when it comes to Asian food, the question is just where to go. Here are my top 8 favorite places to satisfy my cravings for Asian food.
1. Carma
Asian tapas? Yes, please! The modern Asian tapas wine bar Carma, located in the West Village, is a great alternative if you're looking for a delightful food and wine spot. The food is great and fresh and the garden dining option is perfect for a dinner outside as the focus of a night itself, or before heading out for drinks downtown later.
2. Ding
Is your party having a hard time deciding between a Korean BBQ or a Hot Pot? Go to a place that offers both. Like Ding! I've previously expressed my liking for Korean BBQ and Hot Pot is as well something you should try if you haven't already. Like Ding says themselves, "Every meal is another memorable experience."
3. Suzuki NYC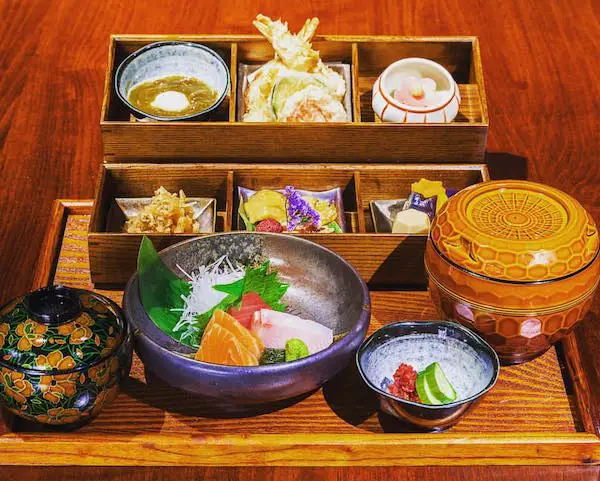 Going for a fancier dinner out? Suzuki should be on the top our your list. This stylish Japanese restaurant offers several prix fixe kaiseki meals (a Japanese multi-course extravaganza) and it will probably be one of the fancier and out-of-this-world experiences you've had food-wise. If you don't mind spending some extra money on a great meal, head on over to Suzuki NYC.
4. An'nam
An'nam gives you the option of two different cuisines under the same roof, Vietnamese and Japanese. So whatever you're craving, An'nam probably has it if it falls under one of those cuisines. Located close to Times Square, this restaurant is a good option for those wanting a quick bite before heading out for more shopping and sightseeing after.
5. Thai Select
My favorite Thai restaurant, Thai Select, is located in Manhattan between Ninth Avenue and 36th Street. The staff is friendly, the place is stylish, and the red curry to die for. If you're a sucker for Thai food, make sure to put Thai Select on your list of restaurants to check out.
6. Sapporo
If you're craving ramen, or you've never tried it before but it's on your foodie bucket list, Sapporo won't disappoint. Note that this is a cash-only restaurant so hit an ATM before heading over. Sapporo is a casual restaurant located close to Times Square on 49th Street and Seventh Avenue. I suggest trying out the Tan-Tan Men, which is also a recommended eat by New York Times, which you'll see on the menu once getting there.
7. Nyonya
If you're in the mood for a little bit of everything, but can't seem to decide exactly what, Nyonya might be a good option for you. This restaurant has an extensive menu, offering Malaysian, Chinese, Thai, and so on. It's a popular restaurant so expect a wait. Also, it's cash only.
8. Takahachi
Another Japanese spot that makes my list is Takahachi. The sushi is to die for. Of course, you can get cooked food as well, and not only sushi. Takahachi is located in Tribeca and the East Village and it's a low-key, no fuss establishment, where the main focus is on the food.
---
About the author: Nina is the Engagement and Corporate Communications Analyst for RentHop, a national apartment rental site based in New York City. She moved overseas from Norway three years ago and has since been living and working as an expat in New York, enjoying everything the city has to offer.