There's a fine line between the sentiment of "too good to be true" and hitting the jackpot of what you've been looking for. What rests between, however, is truly as good as it seems, and it's called B&H, located in Midtown Manhattan, New York City.

Offering an extensive line of products geared towards photo, video, and professional audio equipment, B&H treats shoppers to the holy grail of shopping experiences. Inside the walls of the mega store, visitors are encouraged to try everything out on fully functional floor models. Got a question? You won't find an uninterested, gum-smacking teenager prepped to give you a useless stock answer at B&H. Instead, employees—often professionals in their field—are ready to assist you in their area of expertise, whether you are deciding to go with a Mac or PC, to finding the best professional darkroom equipment on the market.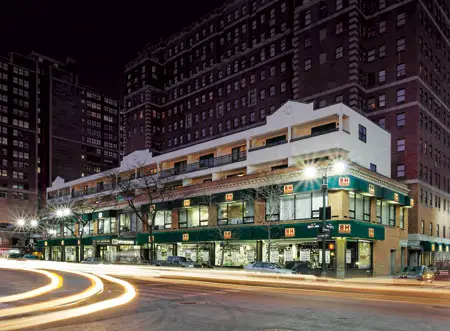 B&H draws a client base comprised of not just locals, but technology hungry tourists as well. If you're visiting NYC from afar and finally find that perfect subwoofer or picture perfect massive flat screen, don't fret – B&H offers worldwide shipping and even allows customers to settle any international fees before leaving the store. If you're buying in-store and happen to see a little overhead movement, look up and check out their incredible overhead trolley system, which transports the goods from any department directly to the checkout line.
Beyond offering the paramount experience in technology retail, B&H goes the extra mile to provide more than just products for their customers. Just by walking through the door, you can take part in the store's Event Space seminars, which range from topics such as learning the specifics of a digital camera, to hearing the ins and outs of how to create professional video material. All seminars are free of charge; however, early registration is encouraged and sign up is available at bandh.com.
Visit 420 Ninth Ave. (at 34th St.) to experience B&H firsthand. Mon.-Thurs., 9am-7pm; Fri., 9am-2pm (1pm from 11/6; Sun., 10am-6pm). For more information, visit bandh.com or call 800-606-6969.